Migrant workers centre, POSB and merchant partners come together in first-of-its-kind membership programme to benefit under-served migrant worker community
Up to 200,000 migrant workers could potentially benefit in the first year of the programme
Singapore, 22 Feb 2018 - The Migrant Workers' Centre (MWC), working with key programme partner POSB and various merchant partners, has developed a new membership programme catered specifically to migrant workers in Singapore. The MWC-POSB Membership programme brings together various merchant partners to offer exclusive benefits and savings to migrant workers. This was announced by NTUC Secretary-General Chan Chun Sing at a partners' breakfast this morning.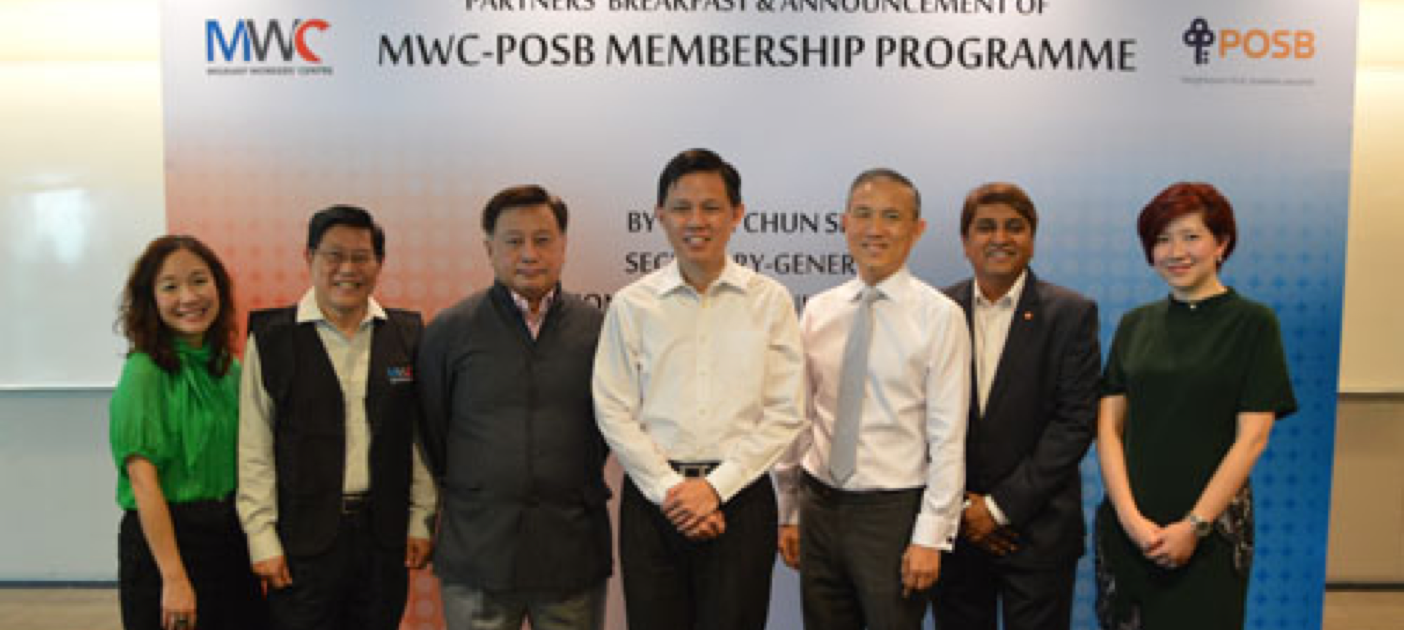 The MWC-POSB Membership programme is the first of its kind to bring together different lifestyle and commercial merchants to offer meaningful benefits targeted specifically at migrant workers in Singapore, and at no cost to them. Members can look forward to savings on services that they use on a daily basis, such as remittance, mobile talk time and travel. Up to 200,000 migrant workers could potentially benefit in the first year of the programme.
The membership programme will ride on the existing Work Pass Application system that allows employers the option of opening POSB bank accounts for their migrant workers. POSB is the only local bank that performs this service within the Work Pass Application system. The strategic partnership with POSB aims to strengthen MWC's push for mandatory electronic payment of salary for migrant workers.
Membership Benefits
Under the MWC-POSB Membership programme, migrant workers will have access to the following benefits:
i) All-in-One Banking
Members will receive a POSB ATM card that doubles-up as a NETS 2.0 transit-enabled card. They can use the online banking services available via the POSB jolly App, which includes a newly-enhanced remittance capability that allows migrant workers to easily remit money back to their home countries in Bangladesh, India, Indonesia and the Philippines.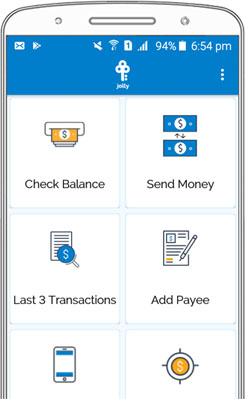 ii) Remittance Services
The MWC has also brought together remittance players to migrant workers to offer benefits and enhance the membership's overall remittance proposition. Through these partnerships, members will be availed a wide array of affordable and attractive remittance options to cater to any of their preferences when sending money home to their loved ones.
iii) Insurance Coverage
A new, affordable Migrant Worker Group Insurance will be made available under NTUC Income, to protect migrant workers against serious injury or death not arising from work.

iv) Telco Services
Members will be able to enjoy attractive StarHub Mobile prepaid offers and stay connected with family, friends and co-workers easily and affordably. These offers include top-up, data and talk time bonuses as well as exclusive product and service bundles made available only to members.

v) Travel Perks for Home Leave
Members will be able to enjoy discounts on airfares and seasonal package offers from participating travel agencies as an added benefit when planning their home leave.

vi) Mobility
A tie-up with oBike will make it easier for members to process their oBike bicycle-sharing accounts online and enjoy seasonal offers and discounts.
Phased Approach to Get Migrant Workers on Board
The MWC-POSB Membership will be offered in two phases, targeting newly arrived migrant workers first. In this phase, new migrant workers who have their work permit applications submitted on or after 1 April 2018, and whose employers have opened a POSB bank account for them, will be issued an all-in-one MWC-POSB ATM and Membership card upon bank account activation.
The second phase will see the MWC targeting existing work permit holders with POSB bank accounts. Workers can sign up for the MWC-POSB Membership once the self-service membership sign-up module in the POSB jolly App is completed in the fourth quarter of 2018. A digital card, which will also be recognised by participating merchants for the purpose of redeeming membership benefits, will be issued to them (via the POSB jolly App) in place of the physical ATM card.
Mr Yeo Guat Kwang, Chairman of the MWC, said, "The MWC-POSB Membership programme is part of our ongoing efforts to improve the work and living conditions of our migrant workers in Singapore. We are very encouraged by the response we have received from our partners who share our commitment to the cause, as this reflects a growing sentiment of more in our society wanting to treat our migrant workers well. We are very happy to be working together with our key programme partner, POSB, on such a meaningful initiative and together, we will continue to improve the programme to give better package value to our migrant workers."
Said Mr Sim S Lim, DBS Singapore Country Head, "As the People's Bank, POSB is committed to providing banking services to all communities in Singapore. We understand some of the challenges that migrant workers face when settling into a new country and we want to support them by providing them with access to essential banking and remittance services. Through the POSB jolly App, workers can monitor remotely when their salaries are being credited and they also have various options to make money remittances back to their home countries without incurring any additional fees. We are delighted to partner MWC in our drive to serve the migrant worker community – the unsung heroes who have also contributed to nation building."
POSB and MWC are seeking to empower migrant workers with access to basic electronic banking services. By availing mobile banking services to them, the workers will be able to safekeep their own money whilst having easy access to it. This will enable workers to, at any time, remotely enquire if their salaries have been credited, giving them greater peace of mind.
The POSB jolly App also provides migrant workers with other banking services such as checking of transactions, topping up of prepaid SIM as well as remitting of money to their families in their home countries safely in a fast and simple manner. Following feedback from migrant workers, POSB collaborated with money transfer company MoneyGram to offer more remittance options to countries like Bangladesh, India, Indonesia and the Philippines. Other than remitting to an overseas bank account in these countries, workers can also use the app to send money to predefined beneficiaries, who can then collect cash from their home countries' MoneyGram cash collection points.
Yogesh Sangle, MoneyGram's head of APAC, Middle East and South Asia, said, "We are delighted to partner with DBS/POSB to drive financial inclusion in the region. The new digital channel enables us to reach a greater customer base with a simple solution that can be operated on a basic feature phone. I hope that our customers will appreciate the convenience of this self-service remittance channel."

POSB jolly also provides information on the Ministry of Manpower's policies as well as useful links to Singapore Police Force, MWC and the MWC's sister NGO, the Centre for Domestic Employees (CDE). To cater to migrant workers from different countries, POSB jolly is available in five languages – Tamil, Bengali, Bahasa Indonesia, Chinese and English.
The POSB jolly App was piloted in 2016 and there are now over 100,000 users.

For more information on POSB jolly, please visit: www.posb.com.sg/personal/deposits/for-foreigners/services-for-work-permit-holders



[End]
About POSB
A part of the DBS Group, POSB is the largest and oldest local bank in Singapore with over four million customers. Having served generations of Singaporeans for the past 140 years, it is known as the "People's Bank", and prides itself on being "neighbours first, bankers second".
With a good understanding of Singaporeans through the years, POSB offers products and services that are relevant to the savings, borrowing, investment and insurance needs of all Singaporeans. With over 50 branches conveniently located islandwide, and over 1,000 ATMs and Cash Acceptance Machines across the island, POSB's distribution net-work is the largest in Singapore.
POSB acknowledges the passion, commitment and can-do spirit in each of its staff. For more information, please visit
www.posb.com.sg
.