DBS makes Bloomberg Gender-Equality Index (GEI) for third year running
Singapore, Regional
.

21 Jan 2020
Singapore, Regional, 21 Jan 2020 - DBS Bank has been named to the Bloomberg Gender-Equality Index (GEI) for the third year running. DBS' inclusion in this year's index recognises the bank's commitment to workplace gender equality. This includes having a robust female leadership and talent pipeline, gender pay parity, and an inclusive culture. Apart from its policies, the bank has also demonstrated its strong support for gender equality through its disclosure practices and transparency.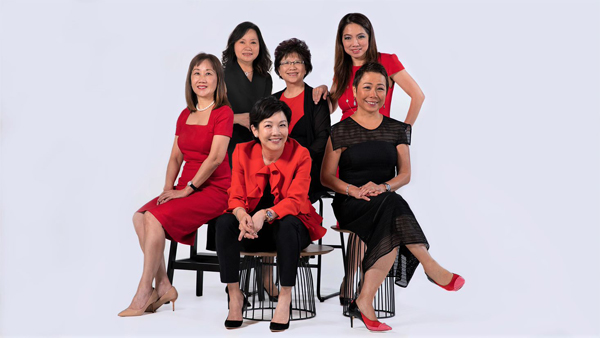 Said DBS CEO Piyush Gupta, "The diversity of our people is a powerful performance lever. In a world where women continue to be underrepresented, we have been focused on building a respectful and inclusive workplace that provides equal opportunity and growth. The women at DBS Singapore, who comprise 60% of our workforce, 40% of our senior management
[1]
and a third of our Group Management Committee, have been a key driving force behind the bank's performance. Being named to the index for the third consecutive year is an important achievement for us, as it underscores our commitment to gender equality, which is key to sustainable development."
DBS' policies are designed to help empower women employees in the workplace. They include flexible time arrangement, sabbatical leave arrangement and maternity leave. On the hiring front, DBS has been recruiting more female talent in technology – an area that is conventionally male-dominated – through targeted hackathons. DBS Foundation, the first foundation in Singapore dedicated to championing social entrepreneurship, supports and funds numerous social enterprises that empower disadvantaged women and girls. DBS is a supporter of Impact Investment Exchange's Women's Livelihood Bond Series, which recently closed a second USD 12 million bond to help create sustainable livelihoods for more than 250,000 underserved women in the region. The bank also celebrates International Women's Day across all key markets to raise awareness around gender equality.
"The 325 companies included in the 2020 GEI have shown their commitment to transparency and demonstrated leadership in gender-related data reporting," said Peter T. Grauer, Chairman of Bloomberg. "Disclosure of company statistics and practices is an important first step in supporting gender equality globally."
This year, Bloomberg expanded the eligibility for inclusion in the index to nearly 6,000 companies across 84 countries and regions. Companies that made the index cut across various industries, including automotive, banking, consumer services, engineering and construction, and retail.
For more information on the GEI, visit
https://www.bloomberg.com/gei/
.
[1] Senior vice-presidents to managing directors.
[END]
About DBS
DBS is a leading financial services group in Asia with a presence in 18 markets. Headquartered and listed in Singapore, DBS is in the three key Asian axes of growth: Greater China, Southeast Asia and South Asia. The bank's "AA-" and "Aa1" credit ratings are among the highest in the world.
Recognised for its global leadership, DBS has been named "
World's Best Bank
" by Euromoney, "
Global Bank of the Year
" by The Banker and "
Best Bank in the World
" by Global Finance. The bank is at the forefront of leveraging digital technology to shape the future of banking, having been named "
World's Best Digital Bank
" by Euromoney. In addition, DBS has been accorded the "
Safest Bank in Asia
" award by Global Finance for 11 consecutive years from 2009 to 2019.
DBS provides a full range of services in consumer, SME and corporate banking. As a bank born and bred in Asia, DBS understands the intricacies of doing business in the region's most dynamic markets. DBS is committed to building lasting relationships with customers, and positively impacting communities through supporting social enterprises, as it banks the Asian way. It has also established a SGD 50 million foundation to strengthen its corporate social responsibility efforts in Singapore and across Asia.
With its extensive network of operations in Asia and emphasis on engaging and empowering its staff, DBS presents exciting career opportunities. The bank acknowledges the passion, commitment and can-do spirit in all of our 28,000 staff, representing over 40 nationalities. For more information, please visit
www.dbs.com
.