DBS – first Asian bank to 'go green' fully with DHL Express
Bank's global international express shipments now carbon neutral
CO2 emissions from DBS shipments offset through reinvestments in climate protection projects
Singapore, 09 May 2017 - DHL Express, the world's leading international express services provider, and DBS Bank, the largest bank in Southeast Asia, today announced a three-year GoGreen partnership. From 2017 to 2019, all DBS international express shipments will be delivered via DHL GoGreen Climate Neutral Service. This landmark collaboration sees DBS as the first Asian bank to
fully utilise the logistics company's GoGreen offering.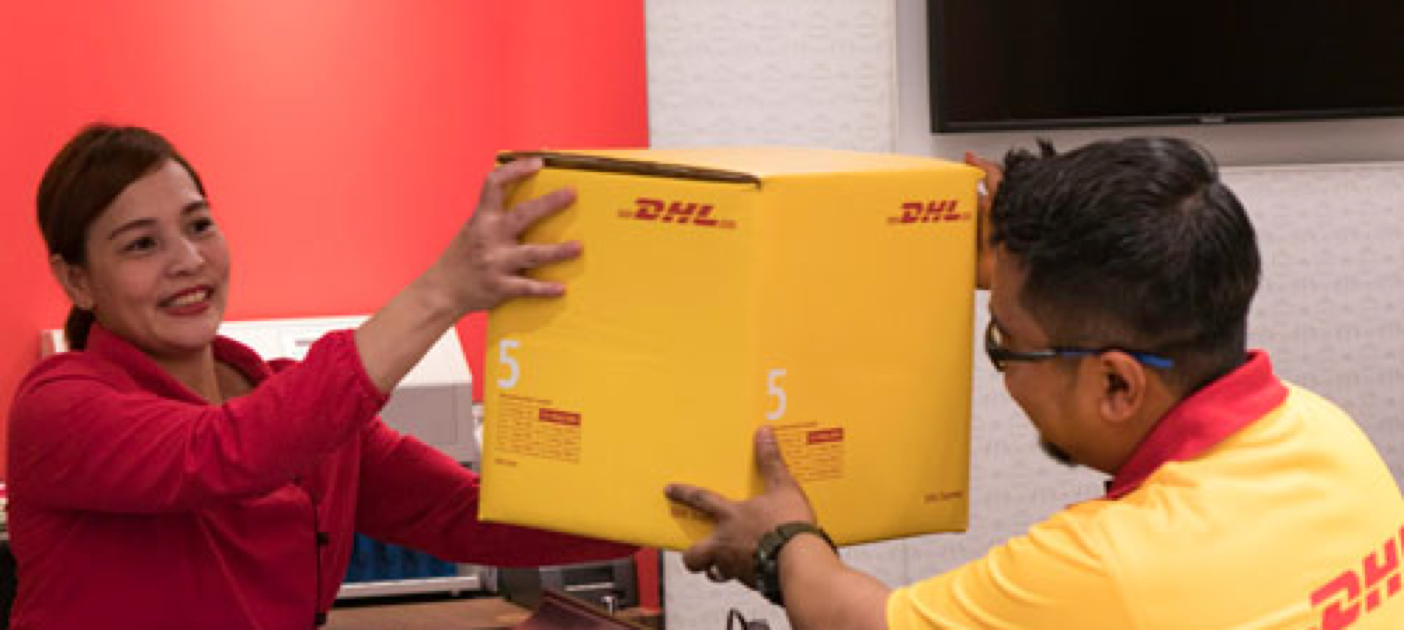 DHL GoGreen Climate Neutral Service is an eco-friendly solution which allows DBS to send carbonneutral shipments and provides the bank visibility into its carbon footprint. Using a DHL patented methodology, DHL Express will calculate and estimate the CO2 emissions of every DBS shipment based on their weight and distance travelled. These emissions are offset through reinvestments by the DHL carbon management programme, into global climate protection projects such as a biomass power plant in India and wind farms in the eastern and north-central regions of China.
At the end of each year, DBS will receive an annual certificate that details the estimated carbon emissions from its GoGreen shipments that were neutralised in environmental protection projects. The entire process, including the certification, is annually verified by an independent third party to ensure accountability.
Donna Trowbridge, Group Head of Procurement Services, DBS Bank said: "We believe that we have a role to play in promoting sustainable development, recognising that one of the things that uniquely defines us is our sense of purpose, which stems from our heritage as the Development Bank of Singapore. Participating in this innovative initiative is another step we are taking to actively manage our carbon footprint, complementing ongoing efforts to cut our carbon emissions such as incorporating sustainable designs and practices into our offices and branches."
"As large global companies, we have the power to make huge waves not only in the economy but also in the well-being of societies and the environment. Hence, we are obligated to utilise business practices that ensure both quality of service and the future of our green environment. This partnership brings together two industry leaders to maximise our positive impact on current environmental issues.
It signals our commitment to green policies and we hope to encourage the wider community to engage in such practices that benefit the earth as well," said Frank-Uwe Ungerer, Senior Vice President and Managing Director, DHL Express Singapore.
In 2016, DBS' carbon emissions across its offices and branches in six key markets (Singapore, Hong Kong, China, India, Indonesia, Taiwan) fell by 4%. This reflects the bank's ongoing environmentally-friendly efforts, which include reducing air travel by encouraging alternatives such as videoconferencing and online collaboration tools. DBS was also the first bank in Singapore to achieve the Green Mark certification endorsed by the National Environment Agency for its branch network in Singapore. Overall, the bank has received the certification for over 20 branches, with two receiving a Gold Plus Green Mark Award.
The DHL GoGreen policy is part of Deutsche Post DHL Group's commitment to contribute to the communities and regions in which the company operates, and earlier this year, it announced its goal of reducing all logistics-related emissions to net zero by the year 2050. The GoGreen programme covers all environmental issues including environmental management, waste consumption, and sustainable sourcing. In Singapore, DHL Express tracks its annual carbon emissions and is committed to various green initiatives. It is the official logistics partner of the RENEW programme, Singapore's most extensive and inclusive e-waste recycling initiative.
[End]

DHL – The logistics company for the world DHL is the leading global brand in the logistics industry. Our DHL family of divisions offer an unrivalled portfolio of logistics services ranging from national and international parcel delivery, e-commerce shipping and fulfillment solutions, international express, road, air and ocean transport to industrial supply chain management. With about 350,000 employees in more than 220 countries and territories worldwide, DHL connects people and businesses securely and reliably, enabling global trade flows. With specialized solutions for growth markets and industries including technology, life sciences and healthcare, energy, automotive and retail, a proven commitment to corporate responsibility and an unrivalled presence in developing markets, DHL is decisively positioned as "The logistics company for the world".

DHL is part of Deutsche Post DHL Group. The Group generated revenues of more than 57 billion euros in 2016.
[END]

About DBS
DBS - Living, Breathing Asia
DBS is a leading financial services group in Asia, with over 280 branches across 18 markets. Headquartered and listed in Singapore, DBS has a growing presence in the three key Asian axes of growth: Greater China, Southeast Asia, and South Asia. The bank's capital position, as well as "AA-" and "Aa1" credit ratings, is among the highest in Asia-Pacific.

DBS is at the forefront of leveraging digital technology to shape the future of banking, and has been named "World's Best Digital Bank" by Euromoney. The bank has also been recognised for its leadership in the region, having been named "Asia's Best Bank" by several publications including The Banker, Global Finance, IFR Asia and Euromoney since 2012. In addition, the bank has been named "Safest Bank in Asia" by Global Finance for eight consecutive years from 2009 to 2016.

DBS provides a full range of services in consumer, SME and corporate banking. As a bank born and bred in Asia, DBS understands the intricacies of doing business in the region's most dynamic markets. DBS is committed to building lasting relationships with customers, and positively impacting communities through supporting social enterprises, as it banks the Asian way. It has also established an SGD 50 million foundation to strengthen its corporate social responsibility efforts in Singapore and across Asia.

With its extensive network of operations in Asia and emphasis on engaging and empowering its staff, DBS presents exciting career opportunities. The bank acknowledges the passion, commitment, and can-do spirit in all of our 22,000 staff, representing over 40 nationalities. For more information, please visit www.dbs.com.