DBS announces new senior appointments in Singapore and Malaysia
New appointments underscore bank's continued efforts to develop leadership from within
Singapore, 01 Mar 2021 - Committed to continued efforts to nurture talent from within, DBS Group Holdings today announced two senior-level organisational appointments.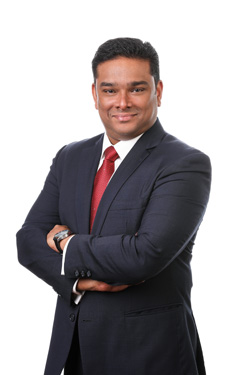 Abdul Raof Latiff, presently DBS' Group Head of Digital for Institutional Banking and Group Head of Global Transaction Services (GTS) Product Management, will take over from Jeffrey Ling as DBS Malaysia Country Head from 1 June 2021, who will be retiring from this role.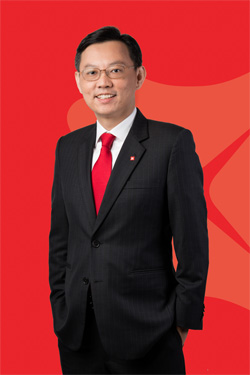 Lim Soon Chong will succeed Latiff as Group Head of Digital for Institutional Banking and Group Head of GTS Product Management, and has been appointed into his new role with effect from 1 January 2021. This is to allow for a smooth transition ahead of Latiff's move into his new role in Malaysia.
Tan Su Shan, DBS' Group Head of Institutional Banking, said, "The new appointments reflect our commitment to groom talent from within, and enable us to continue to provide more development opportunities to our senior team across the region. As a result of our deliberate effort to build our timber from within, a large proportion of our senior leaders have also been developed internally, including over 80% of our Managing Directors."
Since joining DBS in 2017, Latiff has been instrumental in developing and driving the digital transformation of the bank's institutional banking franchise. Prior to DBS, he has held several senior regional positions at global banks, including Citigroup, J.P Morgan and HSBC, and brings with him more than 25 years of banking experience, in areas such as transaction banking, foreign exchange and treasury functions across the region. In recognition of his contributions to the financial industry, he was recently conferred the IBF Fellow Award and named Digital Transaction Banker of the year in the Asset Triple A Award. Alongside his new country management responsibilities, Latiff will continue to oversee DBS' Institutional Banking ecosystems and strategic platform partnerships.
To enable a seamless transition, Ling will stay on as a senior advisor alongside Latiff to help continue the engagement with DBS' key clients in Malaysia, with whom he has built great relationships over the years. Ling has been with DBS since 1995 and has been integral in transforming DBS Malaysia from a small-and-medium-cap focused business into a large corporate franchise covering sovereign wealth funds, privately-owned conglomerates and government-linked corporations.
Following Latiff's move into his new role in Malaysia, Lim will helm the digital, cash and trade product agendas of DBS' Institutional Banking group. During his 15-year career at DBS, Lim has taken on a myriad of assignments across a broad spectrum of functions in the consumer, wealth, risk management and corporate treasury spaces, which will serve him well in his new roles. In his prior role as DBS' Group Head of Investment Products and Advisory for the Consumer Banking and Wealth franchise, Lim spearheaded initiatives to enhance the bank's wealth management and investment propositions. He also repositioned the mass retail investing, cash equities brokerage and financial planning businesses of DBS in Singapore and Hong Kong as digital-focused propositions. Before joining DBS, he worked at Algorithmics Inc (now part of IBM), as well as the Monetary Authority of Singapore, with experiences in a range of areas including financial risk consultancy, bank capital and prudential policy, macroeconomic surveillance, monetary policy research and international financial cooperation.
[END]
About DBS
DBS is a leading financial services group in Asia with a presence in 18 markets. Headquartered and listed in Singapore, DBS is in the three key Asian axes of growth: Greater China, Southeast Asia and South Asia. The bank's "AA-" and "Aa1" credit ratings are among the highest in the world.
Recognised for its global leadership, DBS has been named "
World's Best Bank
" by Euromoney, "
Global Bank of the Year
" by The Banker and "
Best Bank in the World
" by Global Finance. The bank is at the forefront of leveraging digital technology to shape the future of banking, having been named "
World's Best Digital Bank
" by Euromoney. In addition, DBS has been accorded the "
Safest Bank in Asia
" award by Global Finance for 12 consecutive years from 2009 to 2020.
DBS provides a full range of services in consumer, SME and corporate banking. As a bank born and bred in Asia, DBS understands the intricacies of doing business in the region's most dynamic markets. DBS is committed to building lasting relationships with customers, and positively impacting communities through supporting social enterprises, as it banks the Asian way. It has also established a SGD 50 million foundation to strengthen its corporate social responsibility efforts in Singapore and across Asia.
With its extensive network of operations in Asia and emphasis on engaging and empowering its staff, DBS presents exciting career opportunities. For more information, please visit
www.dbs.com
.