16 July 2018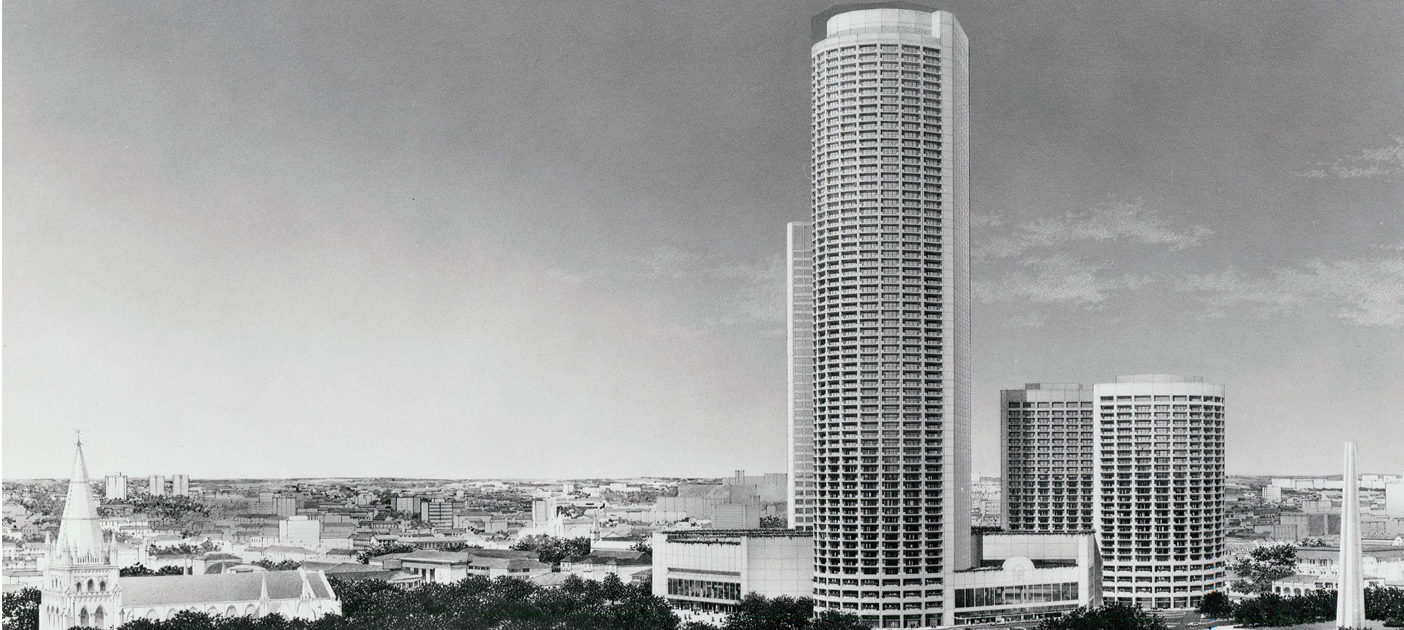 DBS mulled for years over the design plan and economics of developing Raffles City.
Mr Hong Tuck Kun, a Managing Director at DBS Bank, has been with the bank for more than 40 years. In this article, Mr Hong, who retires this year, shares his memories of DBS during its early, pioneering years.
We were the young bank with big dreams. From advancing Singapore's financial industry to building Singapore's largest commercial development with the world's tallest hotel, we had set our sights on all these and more, just years after we were established.
We took risks, charged forward and did not look back.
I joined the bank in 1975, when DBS was very young and undergoing continuous transformation. There was always something new to do.
For instance, Raffles City. It took us a grand 17 years to plan and build this "city within a city". We mulled for years over the design plan and economics of developing the area.
With notebook and slide rule, we would do our calculations annually, making careful assumptions of visitor arrivals, room rates, office tower occupancy. Why did we have to assume? This was a first of its kind project. There was no precedence!
After the groundbreaking in 1980, we took six years to complete Raffles City. It was truly iconic –Singapore's largest single building project with the world's tallest hotel, Westin Stamford hotel.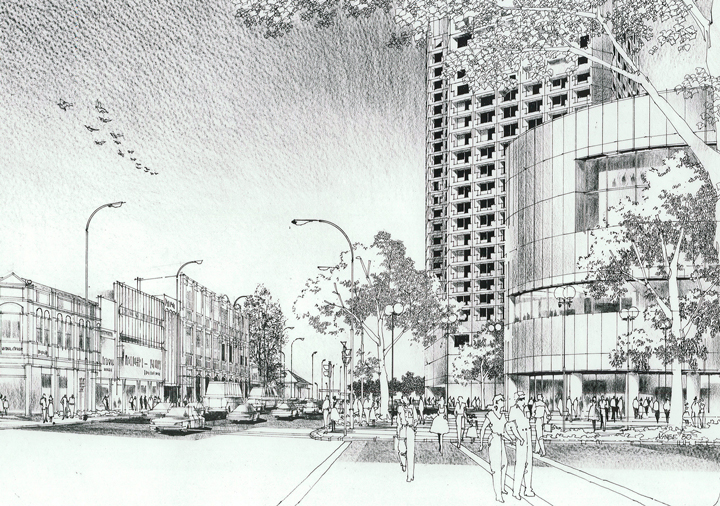 View along Bras Basah Road
Another instance: building Singapore's largest condominium, Pandan Valley, in the 1970s. We wanted to introduce condominium living to middle class families.
It was, in all honesty, a nightmare. By the time we launched the project, the residential market was getting soft and we had so many units – 605 apartments to be exact – to sell!
I remember my boss would dread bumping into then DBS Chairman and President, Mr Howe Yoon Chong. The inevitable question: "How many sold?" We persevered and devised various ways to market and sell the units. Today, Pandan Valley is iconic in Singapore and is home for hundreds of families.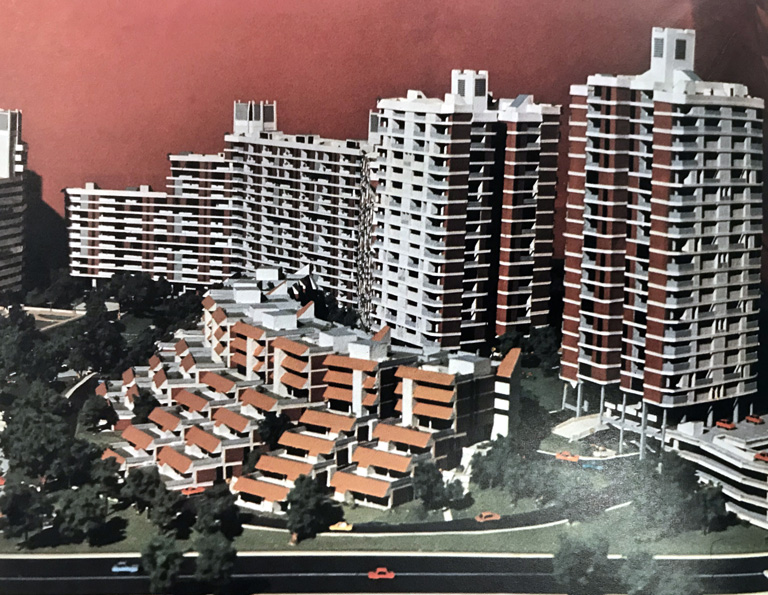 Other than taking a chance on big projects, we also took a chance on people.
In the 1970s, construction for a well-known building was underway when the contractor went bust. We financed the next contractor, who was our existing customer. It was very daunting – the building was a large-scale project, not much smaller than DBS Building.
We found the contractor to be competent, but the project was so risky that the bank, for the first time, asked a customer to buy keyman insurance!
We were the johnny-come-lately bank. The new kid on the block. That only spurred us to do more.
We partnered foreign merchant banks and discount companies to set up joint ventures in Singapore, at a time when these were lacking here. We introduced Autosave, Singapore's first interest-bearing current account.
We financed hotels and played property developer, showing people what a good mall was; what a good condominium was; what a good integrated complex was.
It was our mandate as the Development Bank of Singapore, and I daresay we carried it out as best we could.