CIO statement
"We could respond nimbly to the crisis because of the technology investments we made over the years. We will accelerate our technology transformation efforts to pull further ahead with our digital advantage to better serve our customers."
Jimmy Ng
Chief Information Officer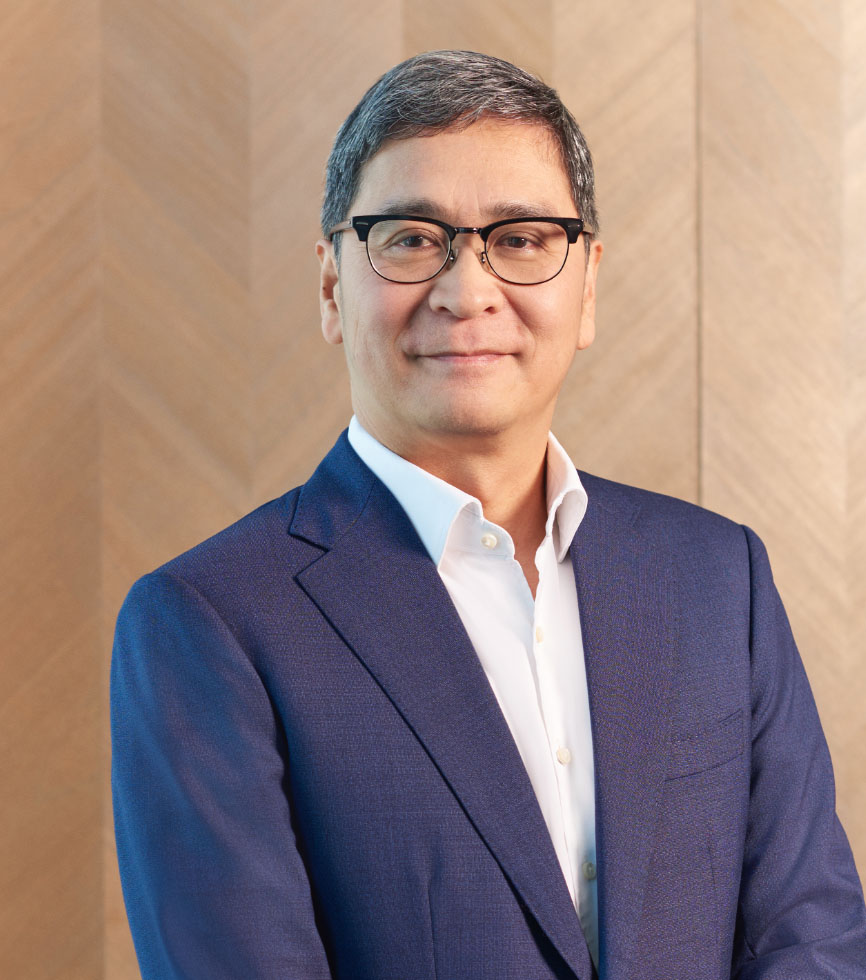 At the start of 2020, few could have foreseen the turmoil that the Covid-19 pandemic would create. The silver lining to this is that our digital transformation investments over the last eight years helped position us well to face the crisis. Our digital readiness enabled us to support our customers, employees and the wider community.
Taking on a pandemic
The pandemic tested the readiness of both the 'hardware' and 'heartware' of organisations. We could respond nimbly because of our modern technology stack, enterprise adoption of Agile, and two-in-a-box platform-based organisational structure (where Business and Technology groups work together as equal partners).
For our employees, our early adoption of Cloud and our Mobility First strategy was a boon when we transited to home-based working arrangements. Over 90% of our workforce were already using laptops. Owing to our flexible private cloud infrastructure, and ability to increase the Virtual Private Network (VPN) and Virtual Desktop Infrastructure (VDI) capacity at short notice, we pivoted quickly with almost no loss of productivity. We achieved a first in managing production continuity with 100% of our developers working from home.
To enable our employees to work securely from home, our security controls were as stringent as the controls for our customers with our "Inside is the New Outside" strategy. Advanced security solutions such as web isolation and content sanitation enabled us to scale up our infrastructure safely and securely. We further heightened our security monitoring and staff awareness with CYBRFIT, a gamified campaign, and ongoing phishing exercises.
To enhance the safety of our employees at the workplace, we used our data infrastructure, analytics capabilities and reusable library of Artificial Intelligence (AI)/ Machine Learning (ML) models to develop a contact-tracing app for employees in just three days. The data analytics also allowed us to monitor the density of people in our workplace and ensure adherence to safe distancing measures.
For our customers, we worked closely with the Singapore government to fast-track relief measures. To allay our customers' anxiety, we configured chatbots to guide them in applying for Covid-19 relief measures during Singapore's circuit breaker period. We also accelerated the rollout of DBS DigiDocs to enable corporate customers in Singapore, Hong Kong, Taiwan and China to initiate transactions and submit supporting documents digitally.
To better support migrant workers during the pandemic, cross-functional teams helped them adopt digital banking solutions such as DBS digibank and POSB Jolly. This availed them with uninterrupted access to banking services while they were in quarantine, ensuring they could remit funds back home. Additionally, the teams also ensured Automated Teller Machines (ATMs) were replenished at the dormitories for migrant workers to fulfil their cash needs.
Pressing on with our technology transformation
Amid a challenging landscape, we rearchitected our backend and middleware layers in five key areas: Cloud, Blockchain, Data Analytics, AI/ ML and Site Reliability Engineering (SRE). This readiness served us well in 2020 and we will continue to build on efforts in these areas.
Cloud
We made further progress on our Virtual Private Cloud infrastructure by moving to a hybrid multi- cloud infrastructure. This layer of abstraction and moving towards containerisation enabled greater agility, reduction of infrastructure costs and improvements in resiliency and scalability of apps.
Blockchain
DBS will leverage blockchain technology to provide an ecosystem for fundraising through asset tokenisation and secondary trading of digital assets through the DBS Digital Exchange. Our Institutional Investors and Accredited Investors can now tap into a fully integrated tokenisation, trading and custody ecosystem for digital assets, including services around Security Token Offerings, Digital Currency Exchange, and Digital Custody.
Data Analytics
Our stable and scalable data infrastructure, ADA (Advancing DBS with AI), can handle high volumes of data. We have created a library of reusable assets for AI/ ML models and analytics to reduce time and effort in delivering ML deployment and shortening the deployment lifecycle. This elevates us towards customer- driven investment recommendations and hyper-personalised banking.
Our AI/ ML capabilities drive our chatbot technology. Powered by Natural Language Processing capabilities, our chatbot went bilingual with English and Traditional Chinese in 2020, making it more accessible to customers in Hong Kong. Chatbot usage volume increased from 350,000 to 400,000 unique conversations, with 82% of requests self-fulfilled by customers. Looking ahead, we plan to use sentiment analysis by integrating text, voice and video data to enhance our conversational chatbot capability.
SRE
Our systems and applications proved to be resilient, reliable and scalable, even as traffic volumes and application deployments surged during the pandemic due to accelerated digital adoption. We improved on our controls, with close to 100 key applications being SRE-certified and 4,000 employees upskilled in SRE practices.
We implemented predictive analytics through machine learning to aid automating capacity planning for critical systems. ML also improved traceability, detection and recovery capability through quicker identification of bottlenecks in our customer journeys. In 2021, we will focus on SRE-driven auto error remediation, predictive chaos testing and capacity management.
Opening a realm of possibilities with future technologies
5G and other emerging technologies will play an outsized role in a post-pandemic world. The bank's "innovation radar" is based on nine Big Themes, a set of disruptive trends and technologies that includes blockchain, AI and multi-cloud adoption, which create an ecosystem for constant innovation.
In preparation for the 5G era, we conducted end-to-end tests of our contactless ATM and Video Teller Machine (VTM). The 5G contactless ATM combines different technologies that eliminates the need for physical cables and can be placed anywhere. With contactless VTMs, our customers can be authenticated via facial verification using biometric data, instead of an ATM card or pin number.
Another key building block is transforming our Operations to benefit customers and employees. With the OPPR (Operations Processes and Platform Re-engineering) programme, we accelerated our process automation to enable Straight-Through- Processing capability with 8% productivity saves year-on-year. This enabled us to support increased processing volumes with the same staff strength over the last five years.
Moving forward, this will accelerate the delivery of an omni-digital experience to pre-empt and pro-actively service customer needs. We can better manage risk by improving operational resiliency, through establishing a data-driven operating model in Operations across all functions and locations. This will safeguard our operations staff's security regardless whether they are working remotely or in the office.
Building our timber
With our aggressive inroads into digitisation, our workforce needs to remain skilled and nimble. Our three-pronged approach is to: (1) build our own tech DNA and capabilities; (2) be the employer of choice for top tech talent; and (3) upskill and reskill employees to be future-ready.
In January 2021, we launched our in-house digital training Future Tech Academy to keep our technology workforce updated with cutting-edge skills, including SRE, data processing and analytics and application security. Over 18,000 employees have been trained in our ADA curriculum, with over 2,000 upskilled in areas such as data science and business intelligence. We enhanced our cloud curriculum, in partnership with tech giants such as Amazon Web Services (AWS), Google and VMware, providing more learning opportunities.
Besides building our own capabilities, DBS hires talents from a gamut of companies including tech firms, e-commerce and fintech. We also extended our reach to help young professionals and graduates secure fulfilling jobs during these challenging times. Close to 1,000 hires and traineeships were made through partner programmes such as the Technology in Finance Immersion Programme (TFIP), TechSkills Accelerator (TeSA) and the Skill Enhancement Education and Development (SEED) programme.
Technology has already created many exciting roles within DBS, such as chatbot coaches and machine learning architects. We encourage our employees to keep upskilling to stay future-ready. An example is the AWS DeepRacer, a gamified learning platform in partnership with AWS, where over 3,000 employees familiarised themselves with AI/ ML.
Technology for a better world
We used this watershed year as an opportunity to promote diversity and inclusion in our talent pool, drive cybersecurity education in the larger community, and dial up our sustainability agenda.
First, having a diverse workforce can only make us stronger. To attract more female tech talents, we emphasised diversity hiring through the DBS Women in Tech and "EquAlly – Be an Ally" campaigns. The former, a virtual event to hire top female talents into Technology, attracted over 500 applications from 16 countries.
Our drive to promote greater diversity in our workforce dovetails with our aim of giving working parents more flexibility. With 5G as a key enabler, technology will make it possible to help the homebound stay employed with job sharing opportunities.
Second, we are leveraging our skills to benefit the community through Corporate Social Responsibility (CSR) efforts. For instance, we actively promoted awareness of cyberattacks through our #CyberWellness initiative, helping 668 staff members in 15 charities through e-learning.
Last, but not least, we dialled up our sustainability agenda, increasing our solar production capacity by over 50% through three new regional solar installations, bringing us closer to our RE100 aspiration of using 100% renewable energy in Singapore by 2030.
We are primed to build back better and stronger while delivering a differentiated customer experience. And together, we will create a more resilient and better future for all of us.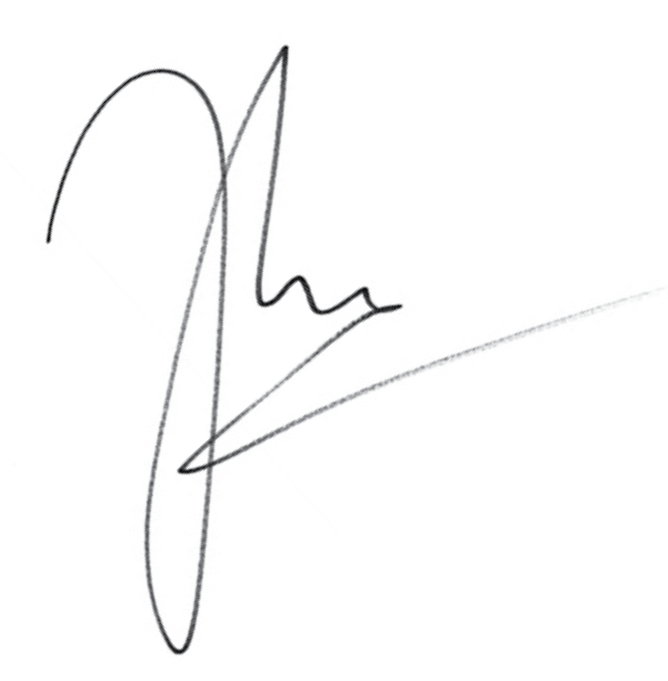 Jimmy Ng
Chief Information Officer
DBS Group Holdings
2021 Focus Areas
Accelerate our hybrid multi-cloud infrastructure transformation, 5G, AR/ VR/ MR, IoT and Blockchain adoption

Optimise employee journeys of production support staff and developers

Embed data driven operating model in platforms

Industrialise AI at scale

Execute on Operations Processes and Platform Re-engineering (OPPR) agenda

Embed the customised employee value proposition for technology workforce and build a future-ready workforce with our own tech DNA

Dial up on DBS' sustainability agenda