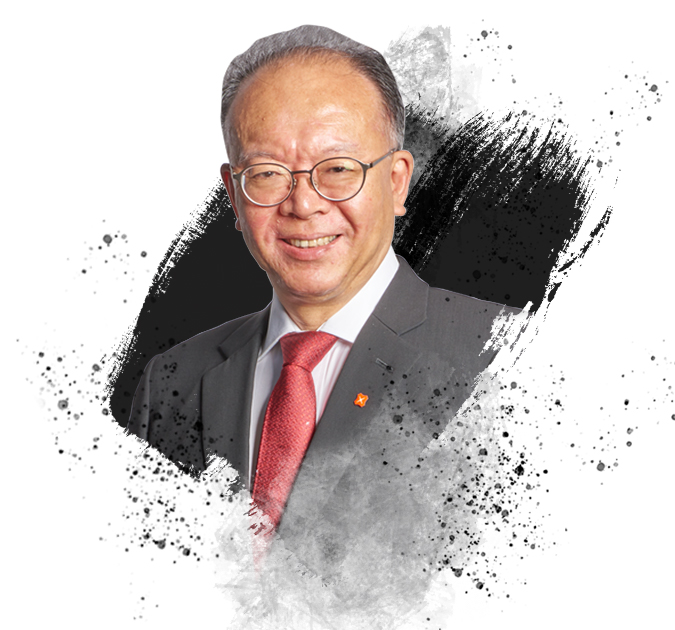 Tham Sai Choy
譚世才
Independent Director
DBS Group Holdings & DBS Bank
Mr. Tham Sai Choy was appointed to the Board of Directors of DBS Group Holdings Ltd and DBS Bank Ltd. on 3 September 2018. He is Chairman of each of the Audit Committee and the Nominating Committee as well as a member of the Board Risk Management Committee and the Board Sustainability Committee. In addition, he is a director of DBS Bank (China) Limited and DBS Foundation Ltd, a not-for-profit company established to strengthen DBS' corporate social responsibility efforts across Asia.
Until his retirement in 2017 as the chairman of KPMG in Asia Pacific, Mr. Tham was a member of KPMG's global board. At various times, he was leading or participating in its committees charged with board nominations, executive compensation and risk management. As a member of the executive committee responsible for KPMG's global strategies and planning, he played a key role in the firm's investment in and development of its capabilities in cybersecurity, data analytics and digital transformation. In his 36 years of practice, he worked with many of Singapore's listed companies in their audits and on a wide range of their other needs. This has included assisting them with the raising of capital in Singapore and the US, acquisitions of a variety of businesses, investigations into major corporate failures and restructuring of complex business operations.
Sai Choy currently serves on the boards of Keppel Corporation Limited, Nanyang Polytechnic, Singapore International Arbitration Centre, and Mount Alvernia Hospital. He is also the Chairman of E M Services Private Limited.
Mr. Tham holds a Bachelor of Arts (Honours) Degree in Economics, University of Leeds, UK. He is a Fellow of the Institute of Singapore Chartered Accountants, the Institute of Chartered Accountants in England and Wales, and the Singapore Institute of Directors.
Explore