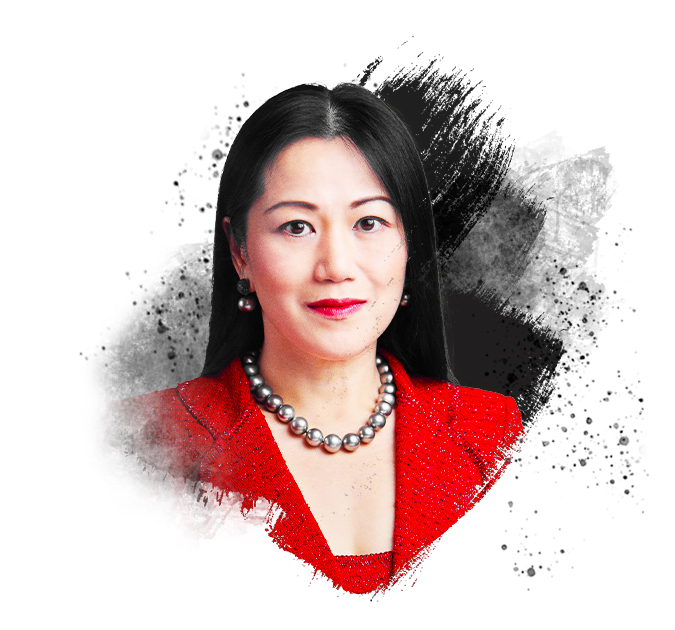 Judy Lee
Independent Director
DBS Group Holdings & DBS Bank
Ms. Judy Lee was appointed to the Board of Directors of DBS Group Holdings Ltd and DBS Bank Ltd. on 4 August 2021. She is a member of each of the Audit Committee, the Board Risk Management Committee, the Compensation and Management Development Committee and the Board Sustainability Committee.
Judy is currently the Managing Director of Dragonfly LLC, an international risk advisory firm based in New York. Concurrently, she is CEO of Dragonfly Capital Ventures LLC and Managing Director of Dragonfly Advisors Pte. Ltd.
Prior to Dragonfly, she was a partner at Capco, a global financial services solutions firm and earlier at Capital Market Risk Advisors, a strategy and risk management consulting firm. Before that she was a principal at Bankers Trust New York.
Judy is currently a director of Commercial Bank of Ceylon PLC, SMRT Corporation Ltd, Strides DST Pte. Ltd. (a SMRT JV company), JTC Corporation, Temasek Lifesciences Accelerator Pte. Ltd., Mapletree Logistics Trust Management Ltd. (the Manager of Mapletree Logistics Trust), SG Her Empowerment Limited and Alvarium Tiedemann Holdings, Inc.. She also served as a member of the Executive Board of the Stern School of Business, New York University, as well as Co-President and Director of Break Some Glass, Inc., WomenExecs on Boards.
Judy holds a Bachelor of Science in Finance & International Business from NYU Stern Business School, and a Master of Business Administration from The Wharton School of the University of Pennsylvania. She also attended the Advanced Management Program as well as the Women on Boards Program at the Harvard Business School.