Sustainability Commitments and Memberships
We are better able to drive credible action when we play a meaningful role in the global sustainability community.
Our commitments and memberships allow us to access breakthrough ideas and be apprised of the latest solutions.
---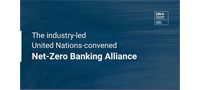 Net-Zero Banking Alliance
An UN-convened alliance that brings together banks worldwide committed to aligning their lending and investment portfolios with net-zero emissions by 2050.
In 2021 we became the first Singapore bank, to become a signatory on the United Nations-convened NZBA.

World Business Council for Sustainable Development
A global, CEO-led organisation working to accelerate the transition to a sustainable world.
DBS is a participant and observer in a number of project groups. Our CEO, Mr. Piyush Gupta, was elected to the Executive Committee in 2020, and is the vice-chair of WBCSD appointed as of October 2021.

Task Force on Climate-related Financial Disclosures (TCFD)
A global initiative developing voluntary, consistent climate-related financial risk disclosures to provide information for stakeholders.
DBS reports in line with the recommendations by the task force.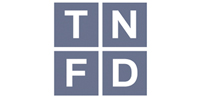 Task Force on Nature-related Financial Disclosures (TNFD) forum
A global initiative delivering a risk management and disclosure framework for organisations to report and act on nature-related risks.
DBS is a member of the TNFD Forum.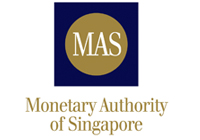 Monetary Authority of Singapore's Green Finance Industry Taskforce (GFIT)
The Green Finance Industry Taskforce (GFIT), convened by the Monetary Authority of Singapore (MAS) establishes and proposes taxonomy for Singapore-based financial institutions by identifying activities that can be considered green or transitioning towards green.
The taskforce seeks to help accelerate the development of green finance through four key initiatives: (1) Develop a taxonomy, (2) Improve disclosures (3) Foster green finance solutions and (4) Enhance environmental risk management practices of financial institutions DBS is an active participant to GFIT.

Sustainability Reporting Advisory Committee (SRAC)
The Accounting and Corporate Regulatory Authority (ACRA) and Singapore Exchange Regulation (SGX RegCo) have set up a Sustainability Reporting Advisory Committee (SRAC) to advise on a sustainability reporting roadmap for Singapore-incorporated companies.
Our Chief Sustainability Officer, Helge Muenkel, is a member of SRAC.

Equator Principles
A risk management framework adopted by financial institutions on environmental and social risks in project financing.
DBS signed up to the principles in 2019.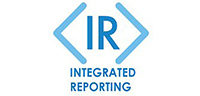 Integrated Reporting
Network of organisations that embraces integrated thinking and drives innovation in reporting.
DBS reports in accordance with the International Integrated Reporting Framework.

RE100
Global corporate leadership initiative bringing together businesses committed to 100% renewable electricity.
DBS is a member of the RE100.