Irene Chua thrives on making customers happy. The senior manager at the DBS Customer Centre is so good at doing that, she won a national award for service excellence. Her secret? Treating customers like family.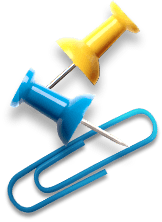 When you serve with your heart, your customers can feel your sincerity. They'll be more willing to let you help them, to give you their trust.
What's soy sauce got to do with customer service? Plenty – if you ask Irene Chua, Senior Manager, Customer Relations, at DBS.
When Irene was growing up, she would tag along with her hawker dad to his cut-fruit stall during her school holidays. One particular customer would pick slices of pineapple, then tap her on her shoulder and utter: "Dark soy sauce." Drizzling the condiment on the fruit was nothing a 10-year-old couldn't handle, but doing it day after day? It got on Irene's nerves as much as it puzzled her.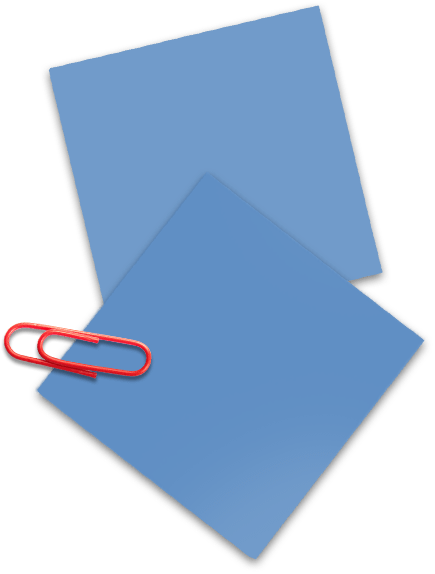 Why doesn't he help himself? Why do I always have to pour the soy sauce out for him? Irene wondered aloud. Her dad countered her quibble with more questions: If you don't serve him, will he come again? Will he tell his friends not to buy from us?
Her dad's response offered her much food for thought. The next day, before that customer could say anything, she brandished the bottle of soy sauce at him, grinned, and asked: "Hi, do you need this?"
At that tender age, Irene had already grasped a finer point in customer relations: Lose one customer and you may lose many more. "But if we managed to keep him, he'd always be back," she says. "I learnt a lot about customer service at the stall. I've always kept these lessons in mind, especially in my job now."
Here's one thing I learnt at the fruit stall: Even if yesterday's fruit wasn't sweet, customers will still return if they like your service and rapport with them.
My Customers, My Family
I get a huge sense of satisfaction if I can turn angry customers into happy ones who treat me like a friend and laugh with me.
"When customers call the bank, they want something to be done; they're looking for assistance. If we can't fulfil their requests, it's natural they'll be upset," says Irene. "But let's find alternatives and end the calls on a positive note."
At the DBS Customer Centre, Irene handles feedback and requests that come through DBS's management and external bodies in the financial industry. She also helps her junior colleagues handle feedback cases that are more complex.
The 28-year-old adds: "I'm passionate about making my customers happy. I want them to feel satisfied about the resolutions – even if the resolutions aren't what they requested for to begin with."
Let's find alternatives and end the calls on a positive note.
Before joining DBS, Irene worked in guest services in a hotel after her polytechnic studies in hospitality management. Her friendly and vivacious personality suited customer service easily. "Yeah, I love to talk too," she quips.
She found her calling to serve, but hospitality wasn't right for her. She had to work shifts and missed out on quality time with her close-knit family. "My family and I like to sit together and talk about our day, and enjoy what my dad calls family warmth," she says. "I couldn't be working shifts forever; I needed to think about my folks."
Applying to DBS was a family-influenced decision too. "My parents have always been loyal POSB customers. I remember queuing up at the bank for them back in the day," she says. She joined POSB as a Financial Executive in 2008 and moved to the DBS Customer Centre in 2012.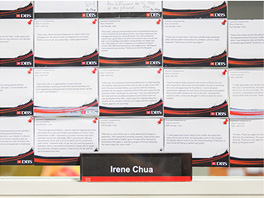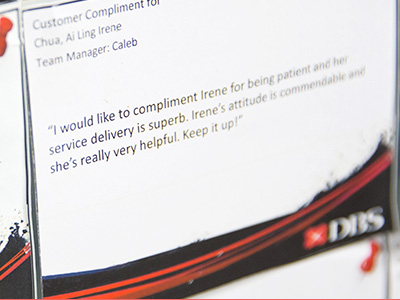 For Irene, business as usual is going beyond the call of duty. She says: "I treat my customers like my family. I always ask myself: What would I do if this is my dad or mum on the line? Am I going the extra mile for the customer?"
In a recent case, the customer transferred 10,000 dollars to a wrong account. It was by no means a small amount, and the customer's physical distance from Singapore – she was based in Europe – amplified her worry. She was sobbing when she spoke to Irene for the first time. "Listening was the best thing I could do for her at that point," says Irene.
The customer's distress tugged at Irene's heartstrings. Every day without fail, Irene called the customer to update her on the status of the investigation. Her reassuring gestures soon eased the latter's mind. The customer then told Irene that she had faith that the bank was doing its best, and Irene could update her weekly instead. The money, thankfully, was recovered within two weeks.
Sometimes, appreciative customers will say, 'If I could see you, I'd give you a hug', or 'I wish I could buy you a nice coffee'. These little things they say keep me going.
Customer Service Is A Journey
My friends ask me: Irene, don't you feel tired handling feedback every day? Sometimes I do, of course; I'm human too. But once I'm at work – it's like I've put on my 'customer service jacket' – I'm ready for my day.
"If customers tell me about an issue, I won't sweep it under the carpet," says Irene, who believes that customer service is also about improvement. "I'll turn the information into constructive feedback that helps the bank improve the product. That's adding value."
The consummate professional took DBS's Consumer Banking Operations Best Frontliner Award in Singapore and was named Service Excellence Champion in the 2014 ABS Excellent Service Awards (EXSA). EXSA is a national award that recognises individuals who have delivered quality service.
The awards recognised my efforts. But if I don't do my job well tomorrow, they won't mean anything. Customer service is a journey, a walk uphill. Each award is a milestone achieved, but I also know that the road has become steeper.
To keep herself in tip-top shape for the onward journey, Irene looks forward to opportunities to learn. She's not one to shy away from asking her colleagues who are more knowledgeable for help or advice about products or service, even though she is a senior team member. "There's still a lot more to learn. I see myself as a junior staff in this regard," she says.
Irene also likes to relax on weekends, so she'll be back at work recharged and doing her best. She pampers herself and indulges in good food. She says: "I believe in loving myself first before I can love others."
And she's sure to spend time with her parents, younger brother and husband. "I am blessed to have such a loving family," she says. "I look forward to having a small family of my own and still be able to enjoy work-life balance."