DBS introduces Jim, Southeast Asia's first virtual bank recruiter
Virtual recruiter to help DBS hire 40% more wealth planning managers this year and save up to 40 manhours a month
Singapore, 14 Jun 2018 - DBS has launched Southeast Asia's first virtual bank recruiter, Jim, to help its recruiters hire wealth planning managers more efficiently. The bank is looking to hire 40% more wealth planning managers this year to support its rapidly growing wealth management business.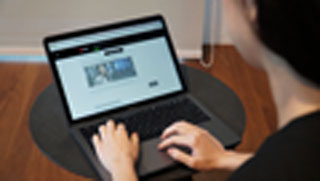 In pilot since April this year, Jim has helped DBS recruiters to review resumes, collect applicants' responses for pre-screening questions, and conduct psychometric profiling assessments on candidates.
Recruiters tend to spend up to 20% of their time collecting information and responding to emails before meeting with shortlisted candidates. By automating the pre-screening process, Jim will help save some 40 manhours a month. This enables recruiters to spend more time sourcing for candidates, interviewing applicants, focus on talent advisory or even upskilling themselves. With Jim, candidates also benefit from a faster, more streamlined process, with real-time interaction available 24/7.
"Our candidates are often busy during the day, and many of our recruiters end up working long hours to cater to their schedules. A virtual recruiter, such as Jim, would lighten our employees' workload. Previously manual processes – such as posting screening questions, conducting psychometric assessments and tests – have now been fully automated. This frees up our recruiters' time so they can take on higher value work," said James Loo, Head of Talent Acquisition Group, Group Human Resources, DBS Bank.
Jim, an acronym for "Jobs Intelligence Maestro", is the brainchild of Singapore start-up Impress.AI and DBS' Talent Acquisition team. It was custom-built to meet the needs of DBS' recruiters and applicants. Jim is powered by artificial intelligence and over time, will learn to make better assessments in screening candidates. Over the course of a year, Impress.AI and DBS experimented with several different iterations to ensure a smooth application journey for candidates.
So far, close to 100 applicants have provided feedback on their experience, with over 90% providing positive responses. One such applicant, Brandon Goon said, "DBS' recruitment process demonstrates that they are serious about investing in technology to attract new talents, and they will have the tools and resources necessary to help me serve my clients better. This is very impressive, and it has made me more excited to join the bank."
Over the next few months, Jim will be available in DBS' core markets – Hong Kong, China, Taiwan, Indonesia and India - for wealth planning manager roles. The virtual recruiter will also be made available for other high-volume roles such as the Management Associate and Graduate Associate programmes. These programmes typically see more than 7,000 candidates vying for 20 roles.
[End]
About DBS
DBS is a leading financial services group in Asia, with over 280 branches across 18 markets. Headquartered and listed in Singapore, DBS has a growing presence in the three key Asian axes of growth: Greater China, Southeast Asia and South Asia. The bank's "AA-" and "Aa1" credit ratings are among the highest in the world.
DBS is at the forefront of leveraging digital technology to shape the future of banking, and has been named "
World's Best Digital Bank
" by Euromoney. The bank has also been recognised for its leadership in the region, having been named "Asia's Best Bank" by several publications including The Banker, Global Finance, IFR Asia and Euromoney since 2012. In addition, the bank has been named "
Safest Bank in Asia
" by Global Finance for nine consecutive years from 2009 to 2017.
DBS provides a full range of services in consumer, SME and corporate banking. As a bank born and bred in Asia, DBS understands the intricacies of doing business in the region's most dynamic markets. DBS is committed to building lasting relationships with customers, and positively impacting communities through supporting social enterprises, as it banks the Asian way. It has also established a SGD 50 million foundation to strengthen its corporate social responsibility efforts in Singapore and across Asia.
With its extensive network of operations in Asia and emphasis on engaging and empowering its staff, DBS presents exciting career opportunities. The bank acknowledges the passion, commitment and can-do spirit in all of its 26,000 staff, representing over 40 nationalities. For more information, please visit
www.dbs.com
.