DBS Asian Insights Conference 2020: Navigating a post-pandemic world
Featuring Guest of Honour and Keynote Speaker Senior Minister Tharman Shanmugaratnam (Chairman, Monetary Authority of Singapore)
DBS Asia Leadership Dialogue with Former Vice President of The United States and Winner of the 2007 Nobel Peace Prize, Mr Al Gore
Singapore, 24 Jul 2020 - DBS is proud to host its first digital edition of the DBS Asian Insights Conference 2020, bringing together a distinguished group of global thought leaders, C-suite executives and subject matter experts to discuss the most pressing and pertinent issues people and businesses will face in a post-Covid world. The bank's flagship biennial event took place over 23 and 24 July, and was joined by an audience of more than 2,200 delegates, comprising government leaders, top business executives and investors from both the public and private sectors around the world.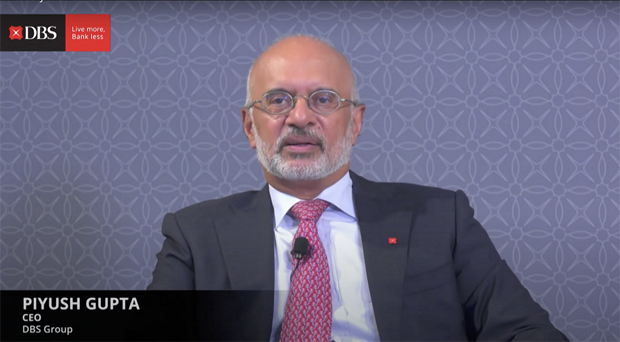 The Covid-19 outbreak has profoundly changed the way businesses and societies function, with many seeking direction on ways to circumvent the challenges in a post-pandemic world. A crisis of this magnitude will also see people around the world review their priorities and purpose, as economies and businesses begin to reopen and build back better. Under the conference theme of "Navigating a post-pandemic world", panel speakers shared their insights on a variety of topics including economics and markets, food security, and how to leverage technology as a force of good. The conference content was curated with the aim to provide actionable views which will help governments, businesses and individuals work towards a more resilient future.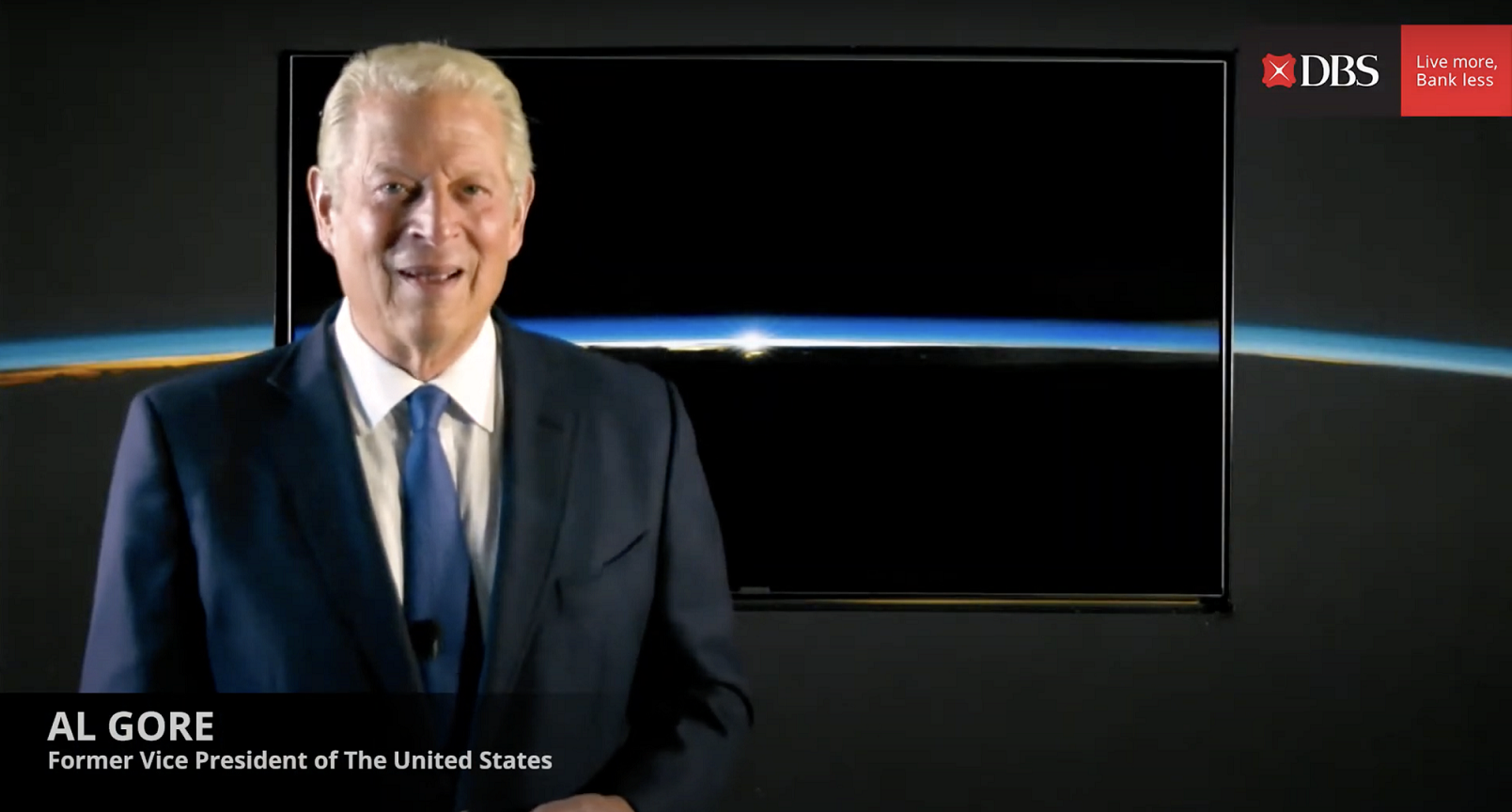 A key highlight of the event is the DBS Asia Leadership Dialogue on "Climate Change and the Great Reset" featuring Mr Al Gore, former Vice President of the United States and 2007 Winner of the Nobel Peace Prize, hosted by DBS CEO Piyush Gupta.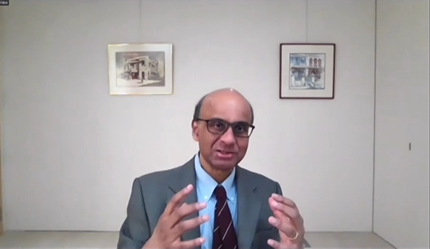 Other notable speakers at the conference include: Senior Minister Tharman Shanmugaratnam, Chairman, Monetary Authority of Singapore, Mr Ajay Banga, CEO, Mastercard, Mr Alex Capri, Visiting Senior Fellow, NUS Business School, Mr Caesar Sengupta, General Manager & VP, Payments and Next Billion Users, Google, Ms Carolyn Steel, Author, "Hungry City: How Food Shapes our Lives" (2008) & "Sitopia: How Food Can Save the World" (2020, Ms Elaine Heng, CEO (Retail Business), FairPrice Group, Mr Evan Greenberg, CEO, Chubb, Mr Forrest Li, Founder & Group CEO, SEA, Mr Gavin Long, Co-Founder & Partner, The Acacia Group, Mr Hao Q. Tien, Deputy Chief Officer, Toyota Motor Corp, COO, Toyota Motor Asia, CEO, Toyota Financial Services Asia, Ms Holly Rimmasch, Chief Clinical Officer, Health Catalyst, Dr. Jay Jakub, Senior Director of External Research, Mars Inc; Co-Author, "Completing Capitalism: Heal Business to Heal the World", Prof. Jeremy Lim, Co-Director of Global Health, National University of Singapore (NUS), Co-Founder & CEO, AMiLi, Dr. Kelvin Loh, Managing Director & CEO, IHH Healthcare, Mr Kishore Mahbubani, Distinguished Fellow, Asia Research Institute, National University of Singapore (NUS), Ms Mandy Lamb, Group Country Manager, Regional Southeast Asia & Senior Vice President, Global Client Management, Visa Inc, Mr Nagi Hamiyeh, Joint Head, Investment Group; Head, Portfolio Development, Temasek International Pte Ltd, Professor Raghuram G. Rajan, University of Chicago, Former IMF Chief Economist & ex-RBI Governor, Mr Robert Kaplan, Senior Advisor, Eurasia Group, Mr Robin Hu, Head of Sustainability & Stewardship Group, Temasek, Ms Somruedee Chaimongkoi, CEO, Banpu Public Co. Limited, Mr Steve Shen, Director, SEA Regional & International BG, Ant Group, Mr Sunny Verghese, Co-Founder & Group CEO, Olam International Limited, Ms Sylvie Ouziel, International President, Envision Digital, Mr Tan Chong Meng, Group CEO, PSA, Mr William Fung, Chairman, Li & Fung.
This year's DBS Asian Insights Conference also marks the event's 10th anniversary, which first began in 2011. To reinforce the bank's deep Asian insights and thought leadership in the region, DBS continues to expand the scope of the conference which first started as a market-focused event, to one which today is "borderless" and features a global panel of speakers who share their insights on the future of the world across a multitude of sectors, demographics and markets.
[END]
About DBS
DBS is a leading financial services group in Asia with a presence in 18 markets. Headquartered and listed in Singapore, DBS is in the three key Asian axes of growth: Greater China, Southeast Asia and South Asia. The bank's "AA-" and "Aa1" credit ratings are among the highest in the world.
Recognised for its global leadership, DBS has been named "
World's Best Bank
" by Euromoney, "
Global Bank of the Year
" by The Banker and "
Best Bank in the World
" by Global Finance. The bank is at the forefront of leveraging digital technology to shape the future of banking, having been named "
World's Best Digital Bank
" by Euromoney. In addition, DBS has been accorded the "
Safest Bank in Asia
" award by Global Finance for 11 consecutive years from 2009 to 2019.
DBS provides a full range of services in consumer, SME and corporate banking. As a bank born and bred in Asia, DBS understands the intricacies of doing business in the region's most dynamic markets. DBS is committed to building lasting relationships with customers, and positively impacting communities through supporting social enterprises, as it banks the Asian way. It has also established a SGD 50 million foundation to strengthen its corporate social responsibility efforts in Singapore and across Asia.
With its extensive network of operations in Asia and emphasis on engaging and empowering its staff, DBS presents exciting career opportunities. The bank acknowledges the passion, commitment and can-do spirit in all our 28,000 staff, representing over 40 nationalities. For more information, please visit
www.dbs.com
.