A cybersecurity expert with a difference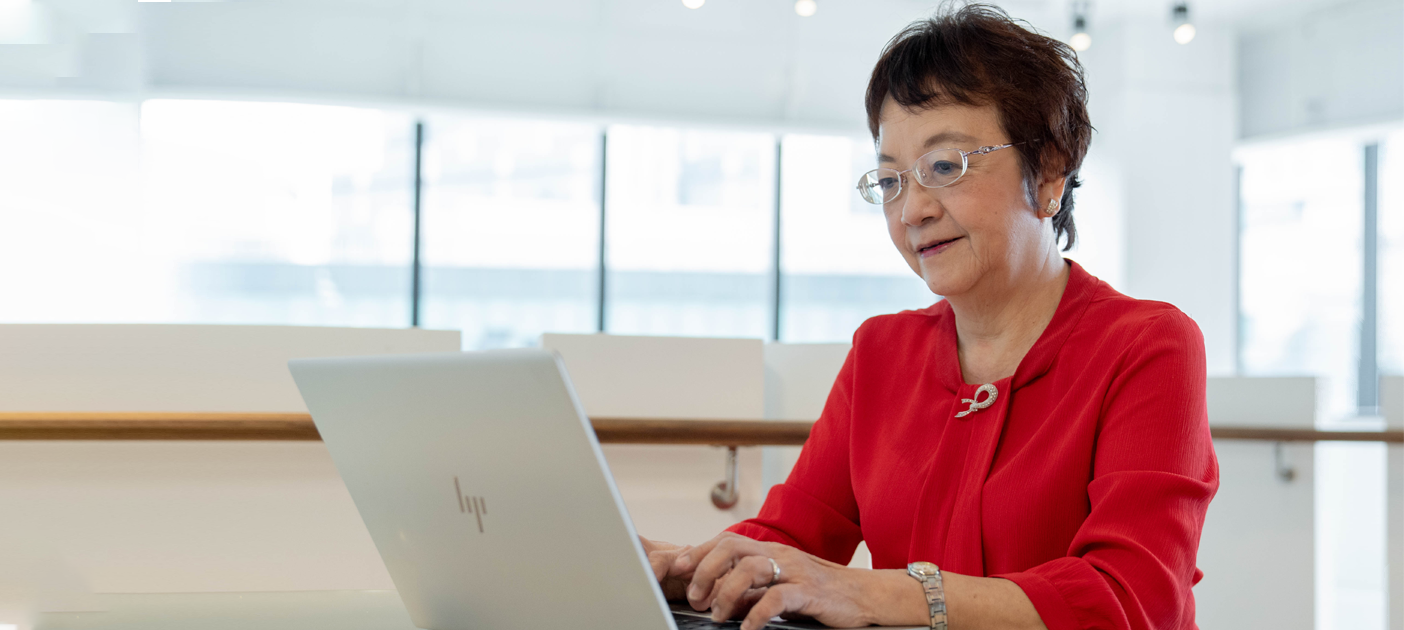 46 years after joining DBS, information security expert Kwa Mei Lin's passion for learning remains unabated
Kwa Mei Lin is a rarity – even amongst her peers. Since 2003, the 66-year-old has been a Certified Information Systems Security Professional (CISSP) member, regarded as the most sought-after and respected credential in the information security industry.
For context, only CISSP members can apply for certain highly sensitive jobs at the US Department of Defense and National Security Agency.
Additionally, just over 136,000 people globally, or 0.002% of the world's population, have received this credential to date; Back in 2003, the field was even smaller, with just 23,000 members.
"I am not a university graduate, but the CISSP is probably my 'graduation'," the 66-year-old said with a mix of wistfulness and pride.
"Even though I have to continue to do learning hours to keep this certification, I will do it," she added determinedly.
Mei Lin's proudest achievement: her CISSP certificate
Mei Lin joined DBS as an 'A' Levels graduate in 1973, just five years after the bank was formed. The then-20-year-old had forgone a university education in order to help her family financially.
"In fact, my father had told me not to do the 'A' Levels, but I went to apply for a bursary to complete it before I joined DBS," she recalled. "I did not want to be a burden to my family."
Starting off in the audit department, Mei Lin later found herself in systems after topping her cohort in a course covering all the operations in the bank. It was here, during the late 1970s, that Mei Lin would become involved in a project to computerise some of the bank's operations – a major turning point in her career.
"We were employing university graduates for programming, while I was involved to do some of the operation work," she recalled. "One day, I had made some noise and said to my manager, 'Why don't you give junior staff a chance (to do programming)?'
"So he implemented an aptitude test, and since I made so much noise, I had to take it. I took the test and luckily I passed," she laughed.
From then onwards, Mei Lin began programming applications for the bank. Later, she moved to main-frame administration, before learning information security, where her passion lies today.
"All you need is one security case to bring down the whole reputation of the bank. Customers trust you with their money, so you need to make sure, as a bank, that it is well-protected," she said, explaining the roots of her passion.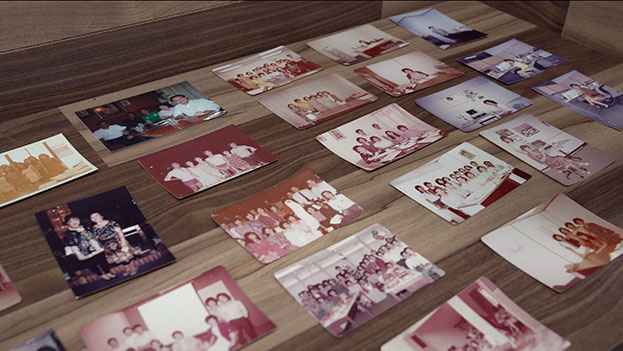 Mei Lin has been at DBS for 46 years, making many friends and memories along the way
Fast forward to 2019 and Mei Lin is now an assistant vice president at DBS' Technology and Operations department. Contrary to what some may say, Mei Lin does not feels that IT is some "strange" thing that is difficult for the uninitiated to learn.
"They are not teaching you in Greek, so just listen and learn as you go along. Anything that comes to me, I will take on the challenge. That's my attitude," she said.
And outside of work, Mei Lin also likes to keep busy. She studied neuro-linguistic programming on her own accord, is treasurer for the Society for the Promotion of ADHD Research and Knowledge, and raises funds for the Singapore Leprosy Association every year.
Mei Lin also enjoys reading autobiographies and books on psychology and philosophy and hopes to delve deeper into the field of counselling when she retires – though she has yet to decide a date for that.
"After 46 years working here, I think I have DBS 'stamped' all over me now," said the 66-year-old jokingly.
"I think I have been really lucky. I have learnt a lot of things over the years during my time in DBS and I am still passionate about what I am doing, so why stop?"