What does sustainability mean to you?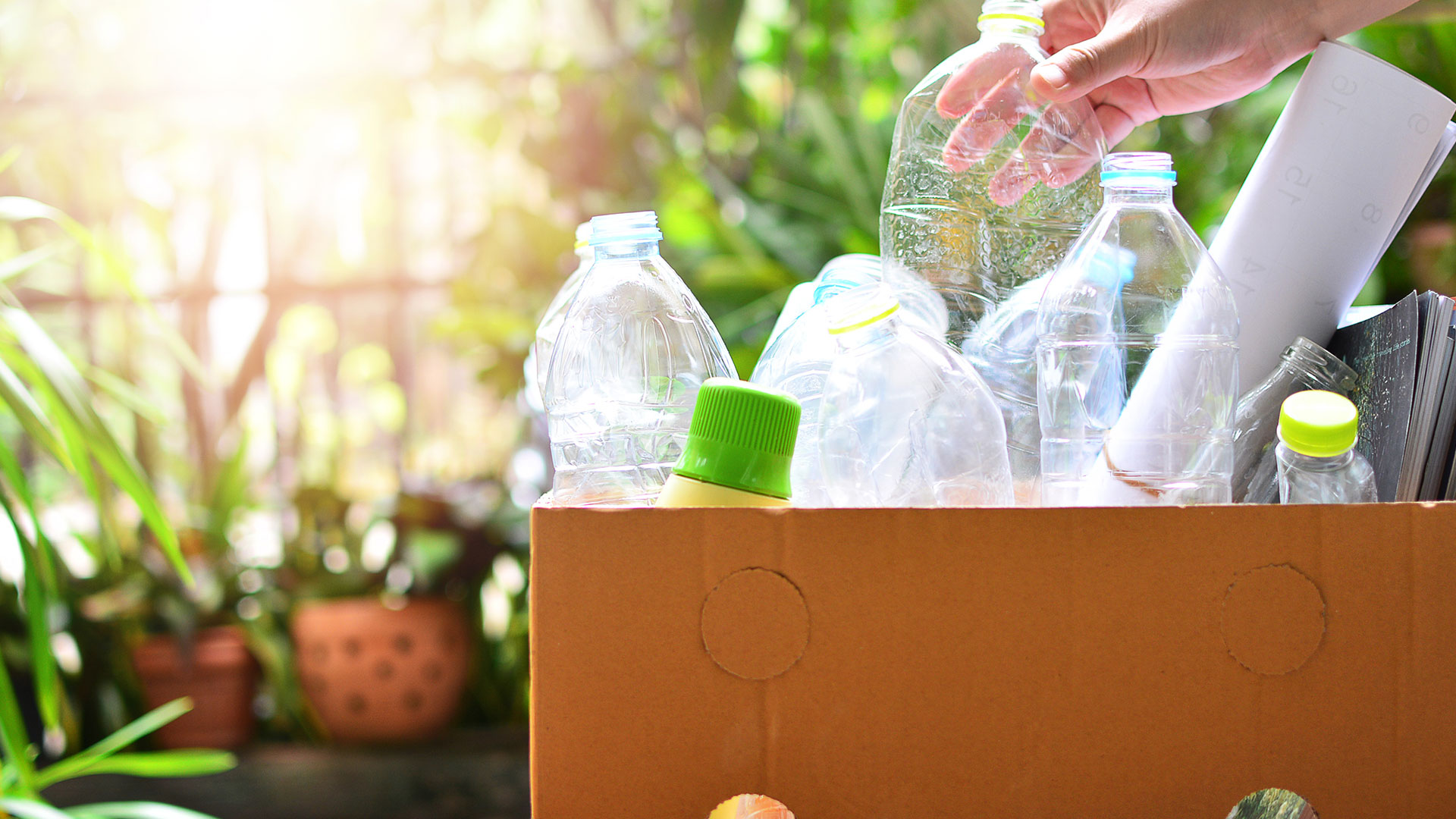 As awareness grows, students share how they incorporate sustainability in their daily lives
Sustainability is about balancing our needs with the limited resources available on this planet, developing resources for future use and ultimately, leaving behind a better world for future generations, say students from the Singapore Management University (SMU).
In practical terms, it means taking the time to sort trash for recycling, carrying around utensils and metal straws to avoid disposable cutlery and buying only what is necessary to minimise wastage.
Ahead of the introduction of a sustainability initiative by DBS and SMU, we spoke with several students from the university to find out what sustainability means to them, how they practise it, and what more they think can be done to encourage others to be sustainable.
Here's what they said:
Tackling real world sustainability challenges
As interest in sustainability issues grows, the DBS-SMU Sustainability Initiative was launched in February 2019 to support academics, businesses and students passionate about tackling real world sustainability challenges.
It includes the introduction of Singapore's first sustainability major, as well as funding for sustainability research, scholarships, fellowships and community engagement.
The sustainability major aims to develop graduates with the knowledge and skills to implement sustainable practices in businesses that lead to long-term, measurable impact. It will be offered from Academic Year 2019, which commences in August.
Championing sustainability is a big part of DBS' agenda, said Shee Tse Koon, Singapore Country Head at DBS Bank. "In particular, one focus area is how we can create social impact, whether through our support of social enterprises, or by partnering with business, communities and the public.
"In many ways, Singapore is well-placed to become a model city for sustainable development and our hope is that this partnership will cultivate a thriving pool of talent and businesses that will help us become a world-class centre of sustainable development excellence."
DBS plans to commit over SGD 1 million to this first-of-its-kind initiative in Southeast Asia.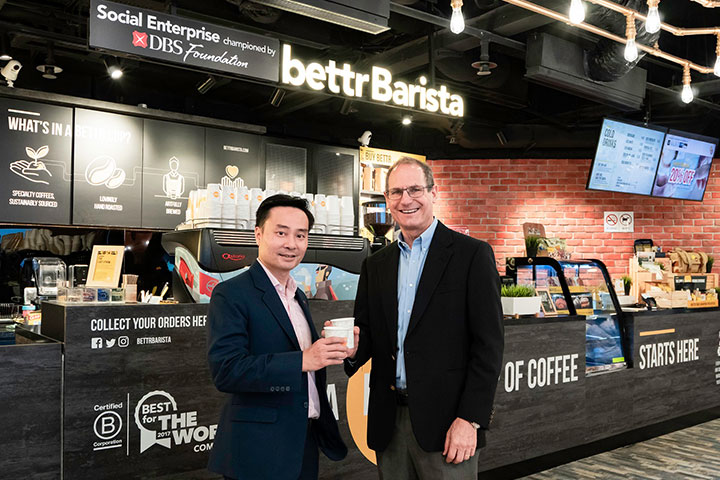 SMU Vice Provost Professor Steven Miller and DBS Singapore Country Head Shee Tse Koon at DBS-supported social enterprise Bettr Barista.
The DBS-SMU Sustainability Initiative includes:
Two DBS Sustainability Fellowships to attract and retain research scholars who will conduct research in sustainability and expand outreach efforts to create meaningful impact. The inaugural fellowships are expected to be awarded in time for Academic Year 2019.
Two DBS Sustainability Scholarships per academic year for students with a view to creating impact for sustainability in Singapore. The inaugural scholarships are expected to be awarded in Academic Year.
An annual DBS Sustainability Business Study Mission, starting in Academic Year 2019, for SMU students to visit regional centres of excellence in sustainability.
DBS-SMU Talent Enterprise Development, where SMU will, annually, pair students with relevant skills to work on projects related to organisational improvement in (up to) 10 social enterprises which DBS Foundation supports. The first batch of project teams is expected to be in place from May-July 2019. Participating social enterprises include Adrenalin, Bettr Barista, boxgreen, CaptionCube, Edible Garden City, Homage, Treedots, UglyGood and WateROAM.
"Increasingly, businesses have embraced sustainability as part of their strategic goals," said Professor Gerard George, Dean of SMU Lee Kong Chian School of Business.
"The multi-pronged efforts under the DBS-SMU Sustainability Initiative will help nurture SMU students to meet the needs of the job market, foster research excellence and build intellectual capacity among our faculty, as well as raise the general awareness of sustainability issues."