How I was hired through a DBS hackathon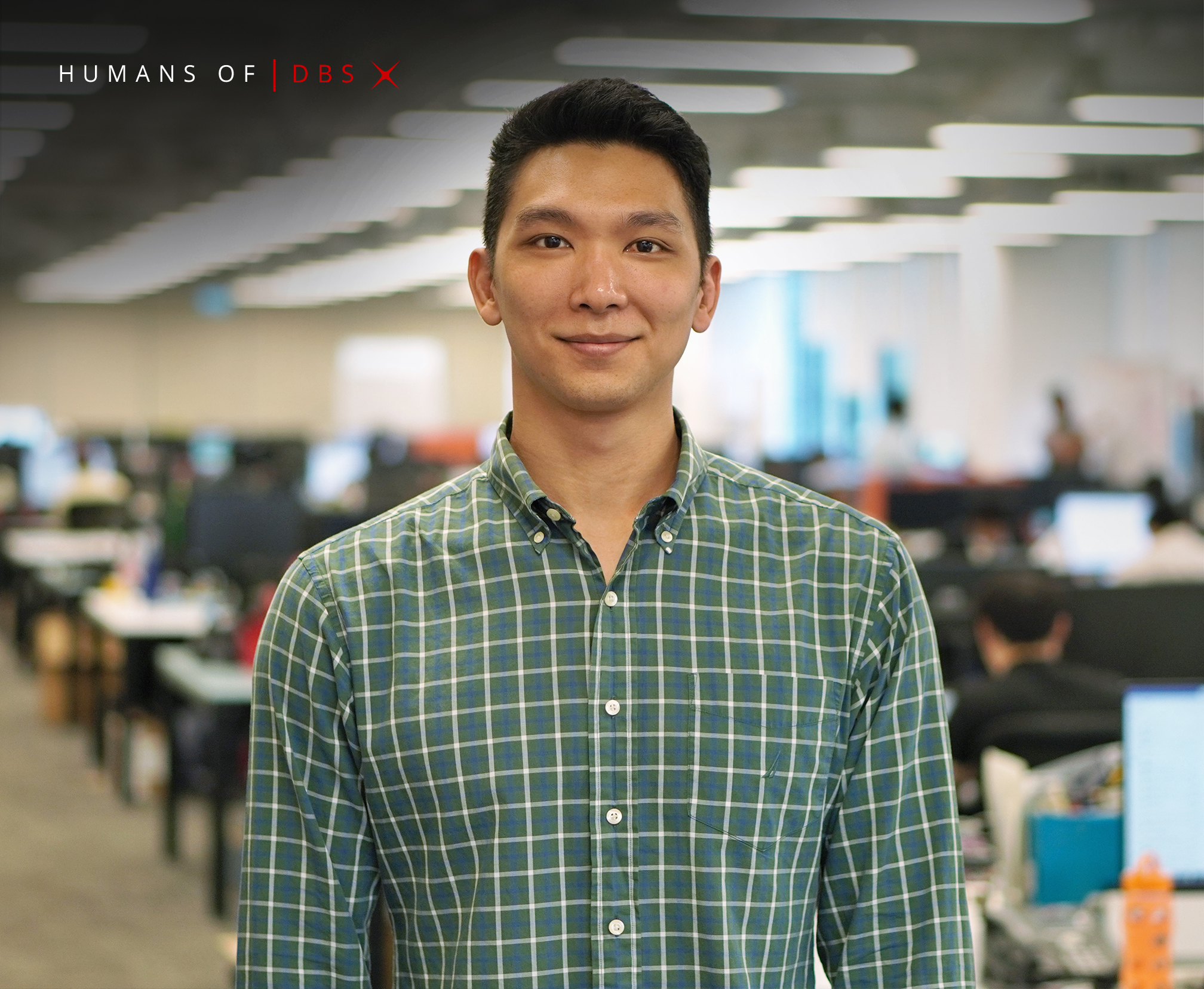 "It was 9.45am on a Saturday back in October 2021, I'd just joined about 2,000 other participants in a virtual hackathon organised by DBS.
Only, we weren't developing a solution to win a grand cash prize. We were all competing for 100+ tech roles that DBS was hiring for.
A welcome speech, pleasantries and introductions later, I found myself in a breakout room with six people - (who were to be my teammates), a host, and a technical assessor that would monitor how we worked as a team and the quality of our work.
The task - to code and develop a user interface to categorise customers' debit and credit card spend in a dashboard that would give useful insights.
Unlike other participants who had many years of experience as a developer - one of my teammates even had seven years under his belt - I was an aerospace engineer hoping to make the pivot to a tech role.
My journey to this point started when I first attended part-time data science courses and coding bootcamps during the pandemic to break the monotony of days spent at home - and it opened my eyes to a whole new world of digitalisation.
I found myself wishing I could apply those concepts to my job as an engineer. As I monitored machinery that built parts of powerful aircraft engines in a massive warehouse the size of two football fields, I saw opportunities to streamline processes.
This hack-to-hire would be a true test of my newly learnt skills and concepts. Within our small team, I assumed the role of a scrum master and began delegating tasks based on the strengths of each team member. I also made sure to keep our assessor constantly updated on the team's progress.
As the day quickly turned into night, we presented our projects to managers and senior tech leads. We weren't able to build a complete working model in that short timeframe, so I could only hope that our framework and logic were sound enough.
I thanked my team, logged off, and finally took a breather, exhausted from the day's events. Just two hours later, my phone lit up with an invitation to a job interview.
Today, six months later, I'm a full-time developer in the DBS customer analytics team working on implementation across the region. Here, we optimise real-time data to create personalised and intuitive experiences for our customers, and bolster their protection against fraud or scams.
Throughout my journey as a developer, I've felt truly supported by the team - from the comprehensive treasure trove of e-learning materials, to the on-the-job support from my very patient teammates.
Trying to break into the tech industry without years of experience had been extremely trying - I couldn't even get interviews with many companies.
The hackathon was definitely one of the most stressful days of my life, but I'm really grateful that it gave me an opportunity to showcase everything I learnt in my online courses, and that the assessor, and DBS, took a chance on me."
Julian Chang, Customer Analytics, Technology & Operations