16 July 2018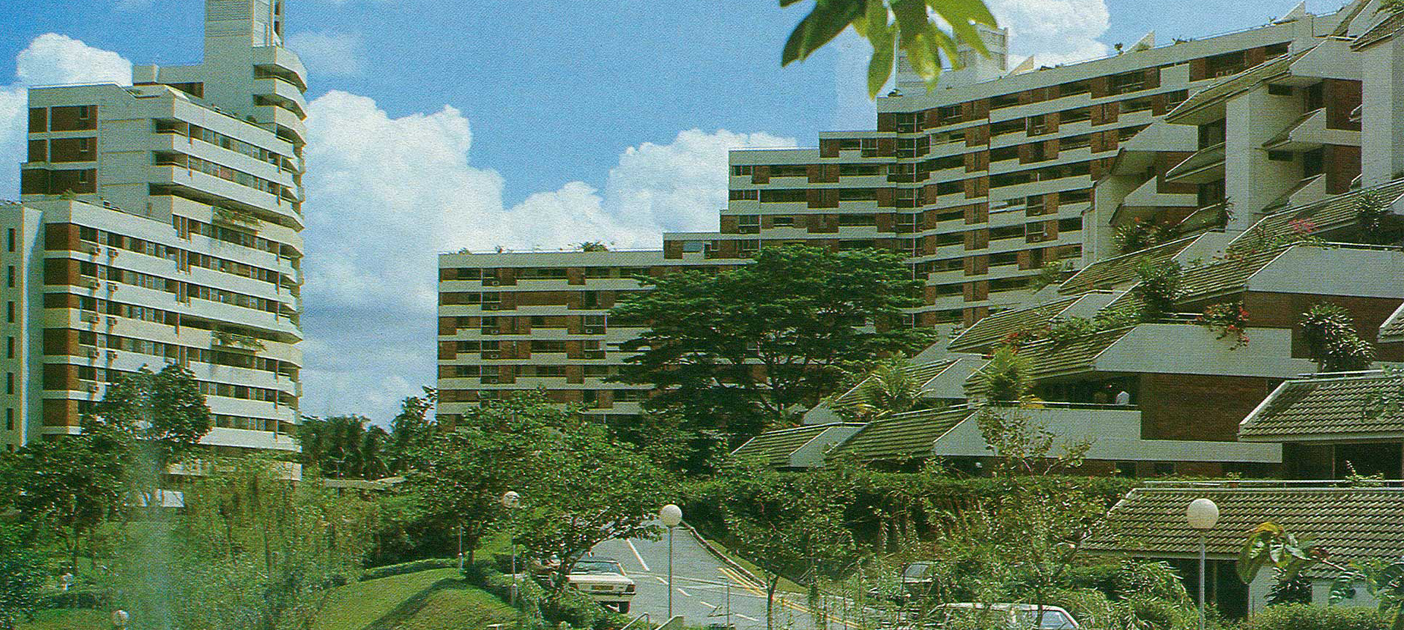 It was an ambitious project. It would provide private housing to middle-income families at prices comparable to those of public housing and introduce to Singaporeans a brand-new way of living. In 1977, Pandan Valley Condominium was launched with the claim to have "the best of everything".
Indeed. The condominium had seven blocks with varying designs, totalling 605 residential units. There would be, among others, a kindergarten, music school, ballet school, four multi-storey car parks, tennis and squash courts, jogging tracks, a lake and landscaped gardens and even putting greens.
Today, four decades later, the condo still stands, recognised as one of Singapore's architectural landmarks.
However, Singapore's largest condominium at the time and one of its first, almost did not happen.
Developed by DBS Realty, a wholly-own subsidiary of DBS, the Pandan Valley project faced a slew of challenges. Poor property market conditions, rising costs, the scale of the project, legal difficulties, doubts over whether Singaporeans would accept the condominium concept – the list goes on.
Other developers reportedly said the bank was taking a substantial gamble. The newspapers said it was a "test case". At one stage, then DBS President Howe Yoon Chong said the project might have to be reviewed.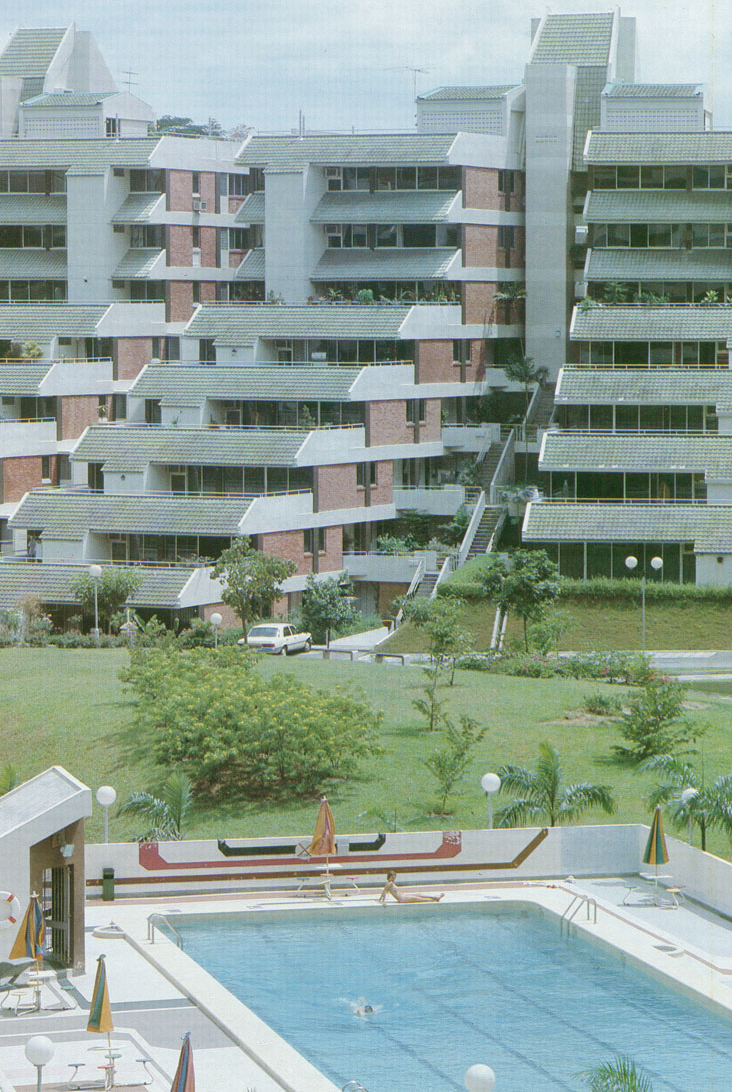 However, DBS pressed on with the SGD 100 million project, determined to succeed. By 1979, the condo was almost fully occupied.
Here are some other interesting things to know about the Pandan Valley Condominium:
The condominium was meant to cater to middle-income families, at a time where the main property options were landed property estates and HDB apartments.
The residential units had 13 different basic designs, and ranged between SGD 80,000 to SGD 280,000 for a penthouse. A one-bedroom split-level unit with one study room and 2 bathrooms would cost about SGD 85,000 while a three-bedroom split-level unit with three bathrooms and a balcony would cost about SGD115,000.
To help home buyers, DBS offered loans for up to 25 years, when others were offering loans between 15 and 20 years.
The condominium was designed by Mr Tan Cheng Siong, recipient of the President's Design Award 2012 and Singapore's star architect of the 60s and 70s. He was also the man behind the famed Pearl Bank Apartments. Read more about what he had to say about the condo.