16 July 2018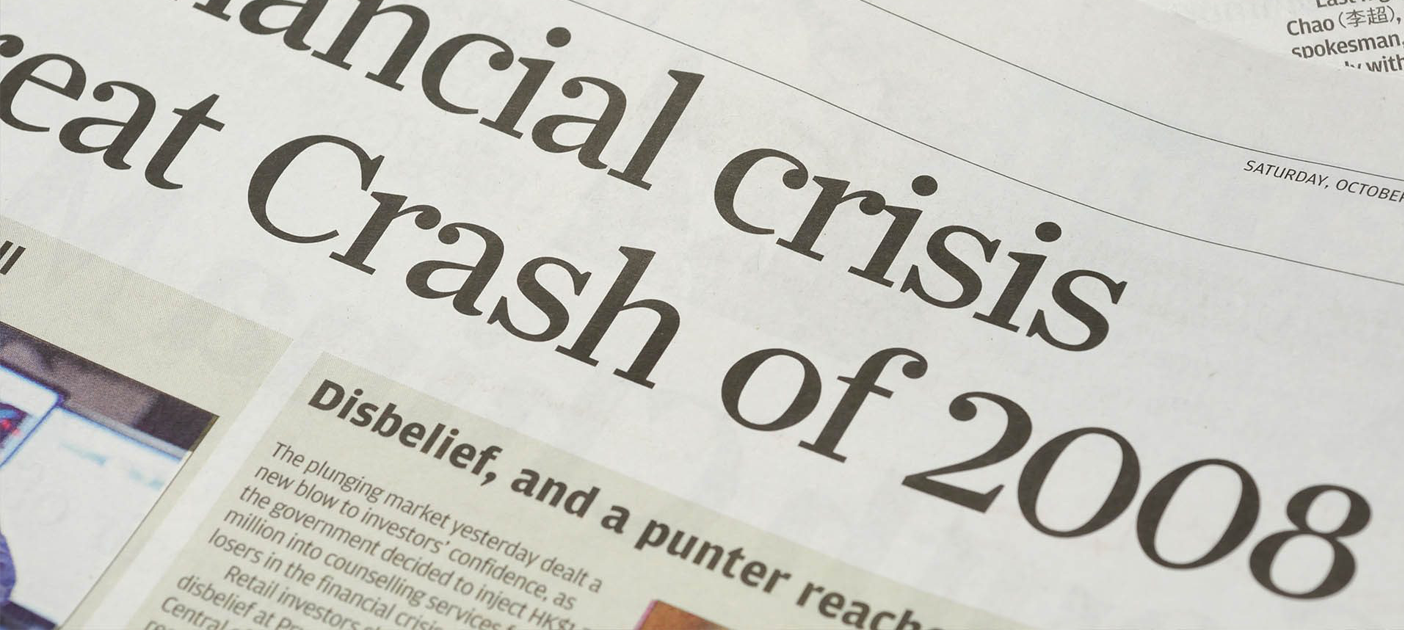 Photo: Norman Chan/Shutterstock.com
They say you find your true friends during times of crisis.
That saying held particularly true in 2008, as businesses worldwide reeled from the impact of the Global Financial Crisis (GFC).
In Asia, especially in emerging markets, companies were hit as some global banks began calling in their loans to reduce their credit risk back home.
Jeanette Wong, DBS Group Head of Institutional Banking, shares how despite the recessionary pressures created by the downturn, the bank was determined to stand by its customers.
Turning crisis into opportunity
The 2008 GFC was an inflection point for DBS. We were affected by some investments we made in collateralised debt obligations, but the impact wasn't that bad. Through this, we found ourselves in a position to reinforce our commitment to our customers in Asia.
Many international banks were withdrawing from the Asian market at the time due to capital, liquidity and financial losses they were facing back in their home countries.
Some of these banks were willing to sell their loans down at a discount just to reduce their balance sheet while others asked for repayments.
DBS stood by our clients.
We did not withdraw from lending to them; in fact, for some, we stepped in when others withdrew financing. We did not withdraw from engaging our customers in Asia, and we made it a point to reassure them of our support.
I believe some businesses would have been in trouble if we had not stepped in to provide financing. Our stance was: being born and bred in Asia, we know our customers and we are here for them.
Despite the crisis, we believed in the resilience of Asia and had confidence in its growth potential.
Prior to the GFC, the bank had undergone a transitional period. We were experimenting with different growth strategies including joint ventures, taking minority stakes in banks and buying a bank in Hong Kong amid a push for the Singapore banks to evolve and grow.
Even during this period, many of us recognised DBS' latent potential – given the kind of history that we had, tied to Singapore's development and its willingness to innovate and fund new horizons.
DBS was always a very purpose-driven bank. It was never about revenue and profits alone, but growth and development and the willingness to step up, look beyond ourselves and our immediate horizon to build and grow the bank.
When the financial crisis hit, we made sure our customers knew: here was DBS, a strong Asian bank, well-capitalised with good credit standing, and willing to commit to the growth of the region and their businesses.
Today, our strong sense of purpose means going on this journey of growth with our clients and helping them build their business by addressing their financial needs. Whether they wish to expand beyond their borders or grow their capabilities, our people are there lending our financial expertise and solutioning ideas.
As we grow our digital capabilities, many clients come to us today to adopt or adapt our technology for their financial needs. As partners in their journey, we have also added new industry coverage sectors like healthcare, auto, oil and gas, and commodities, and evolved our coverage to adapt to clients' changing landscape.
Take our energy industry coverage in power generation, for example. Our financing expertise has now evolved to include renewables like solar and wind, including offshore wind. This enables us to be in a better position to advise our clients in many countries as Asia's energy needs change.
DBS' roots as a development bank remains a big part of our purpose.
Our willingness to innovate and grow, and to be part of a company's development and growth story is no longer focused on just Singapore, but on Asia.
At DBS, we will continue to play this role in developing the next generation of Asian multinational companies. We want to be there right at the start, and be with them as they grow from strength to strength.
Jeanette Wong is DBS Group Head of Institutional Banking, which encompasses Corporate Banking, Global Transaction Services, Strategic Advisory and Mergers & Acquisitions. Previously, she was Chief Financial Officer of DBS Group from 2003 to 2008.