8 ways to prepare your business for the future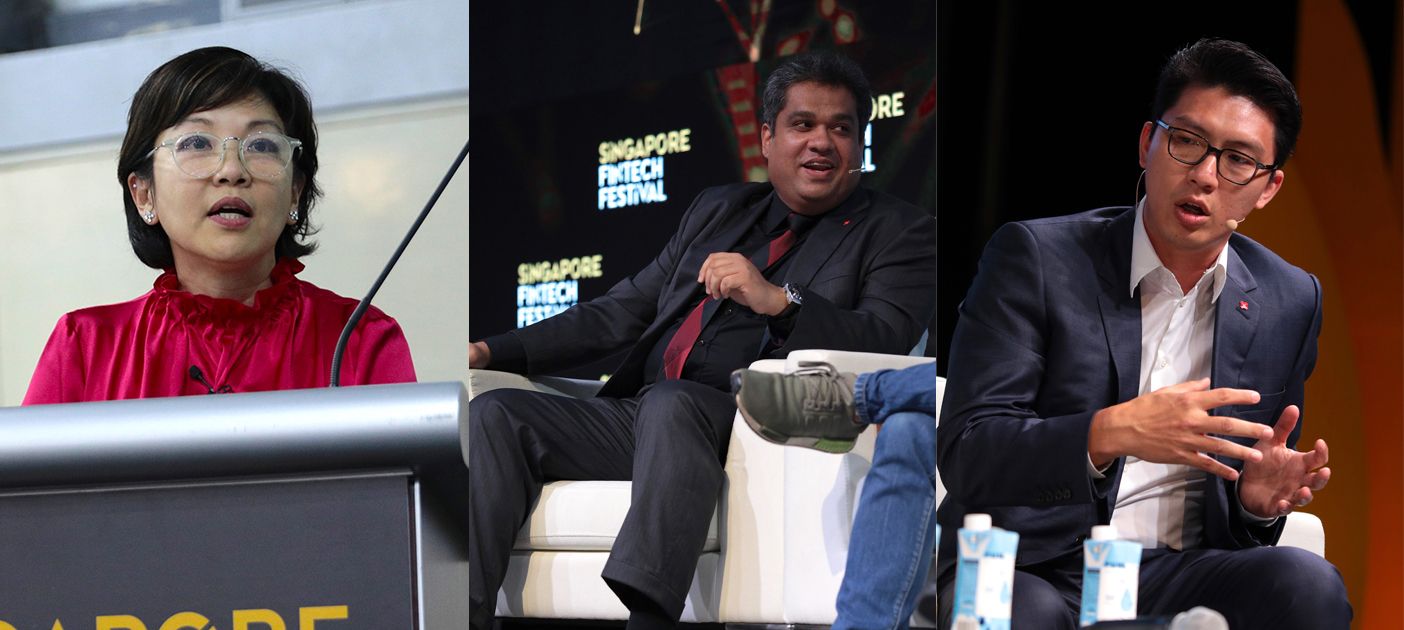 Hear from DBS speakers at the world's largest FinTech event
What will businesses of the future be like – especially with the rise of data and technology?
At the 2019 Singapore FinTech Festival, speakers from DBS shared how data and technology have been instrumental in the bank's transformation journey, and how the bank is leveraging these to improve customers' experiences, while enabling greater financial inclusion for more communities.
Here are some excerpts from their speeches, showcasing some key practices and principles in the bank.
"At DBS, we operate like an airport control tower"
- Pearlyn Phau, Deputy Group Head of Consumer Banking & Wealth Management, speaking on "Digital Banking in Asia – what to be aware of in order to survive and thrive"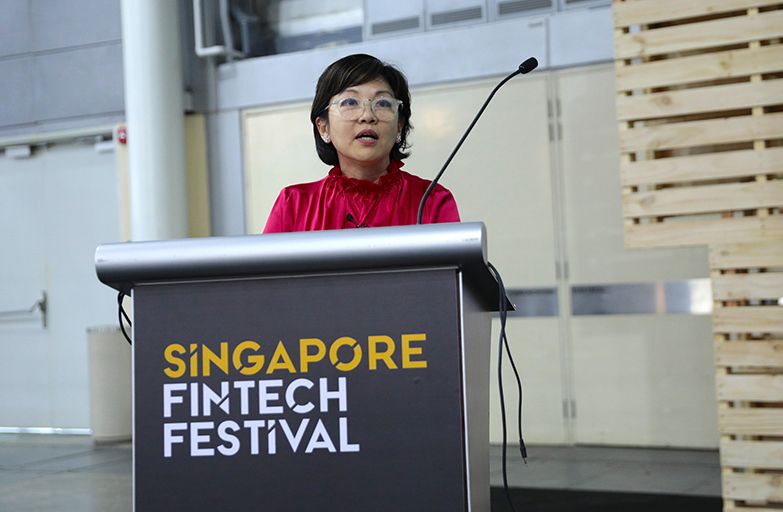 1. Be customer-obssessed
We have to obsess over the customers' every click, every action, every transaction so that we are able to make decisions based on that; so that we're able to experiment, push out notifications and alerts to the customer, based on what they're doing with us.
At DBS, we operate like an airport control tower. We actively monitor, not just customers' actions, but also system performance, customer journey adoptions, drop-offs, their responses to different campaigns, different experiments, so that we're able to deliver intelligent solutions to the customer, but also at the same time preemptively manage system as well as work force demands.
2. Data is the new air
For us, data is the new air. Without data, we cannot deliver intelligent banking for our customers. … We have to first build a culture of asking questions, of using data first before we do anything. We have to build the skills and culture across the entire room … with the whole group – product managers, line managers, sales people – and also come up with new roles like data scientists, stewards, champions to really lead the change.
Once we've trained people and changed mindsets, we have to allow access to data in a frictionless way. And that means democratising access to data while, at the same time, making sure data is not misused.
All that is predicated in that we have a built-for-purpose platform, one that is scalable, cost-efficient, and most importantly, populated with customer use cases.
3. Manage the transition to new tech
I think the important lesson we learnt here is to take pause, hold back the temptation to push ahead and really say, "You know what, let's take a break."
Take the time to fix system bugs, look at potential issues like performance and customer service, customer journey, which is critical to our success. (Making the decision) to channel ahead or hold back and fix defects is something that everybody has to have the courage to do.
We are also looking at different types of threats. ... What we have learnt is that it's very important to put in place a set of triggers right at the start. To make sure we're able to capture any signs or signals that issues may be cropping up.
"I think of DBS as a technology company that is also a bank"
- Akhil Doegar, Head of Digital Payments Group, speaking on "Transformative Payments: More than meets the eye"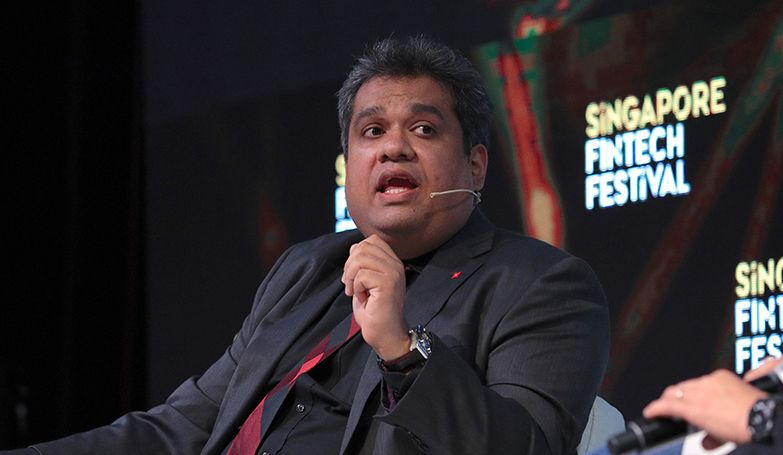 4. Collaborate to get the best solutions
What we eventually want to do is make the bank invisible – payments should be integrated into customers' lives and that's possible in collaboration with partners.
We're living in the era of having the best customer experience, but there's no single entity that offers all the best experiences. So it's all about collaboration, which I think going forward is going to accelerate, is going to be huge.
What we'll get is a combination of best-in-class products, with a relentless focus on customer experience and powered by strategic partnerships in key verticals, such that technology and banking all become invisible. That's where we want to be.
5. Build a strong sense of purpose
With our roots as the Development Bank of Singapore, we financed the industrialisation and growth of Singapore, and this sense of purpose is still deeply embedded in DBS today.
We want to move society forward, and we want our financial products and services to benefit everyone, not just the banking industry.
6. Use data responsibly
As a bank, we're in the business of trust. We have very specific MAS guidelines, and some very specific internal guidelines which define our responsibility with data. And we're very proud to hold ourselves to the highest standards.
Now at the same time, there are opportunities where we can use data to create innovations, with very explicit customer consent. In Indonesia and Indonesia, for example, a lot of people don't have access to credit because they don't have a credit bureau profile, they don't have a history – so how do you give these guys credit?
In these countries, we have launched programmes that with customer consent, we can get their data and give them financing which would not have been possible. So we do use data with customer consent and within the framework of responsible use.
"We have to make sure that everyone is comfortable in the journey"
- Chun Meng Tee, Head of Chief Information Security Office, speaking on "Driving cyber hygiene and portability in the Cloud"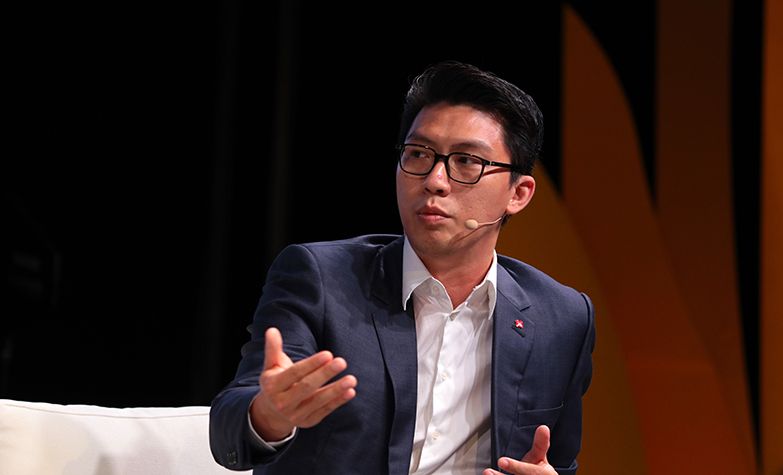 7. Anticipate trends
DBS' journey and migration into the Cloud started a few years ago when we took a look at the current trends and realised that the migration was inevitable. We saw that over a period of time, the Cloud was always going to win because the number of features and capabilities – like AI and chatbots – released by Cloud service providers were a lot more than what we could do on premise.
Over and above the value proposition, we also looked at some of the demographic landscapes. We realised that people coming out from schools were essentially Cloud natives; and when they come into an enterprise, they're going to expect that same kind of the ease of doing things.
So looking at these kinds of trends, we realised it's better for us to start thinking about how we're going to adopt the Cloud, rather than having the decision forced upon us.
8. Invest in employees
I think reinforcement really plays a very key role in transformation, because generally people are quite used to the way they have been doing things. If you suddenly make a change, it's going to create a lot of discomfort - not just internally within the bank, but also among the regulators as well. When you hit the first hurdle, you're bound to face many questions like, "Did we make the right decision? How are we dealing with the issues?".
The way we tackle the issue is to focus on collecting data, learning from all the small mistakes and trying to improve as we go along – making incremental changes and equipping people with the necessary training and skills, and ensuring they're comfortable in this Cloud journey.
Since 2017, we have invested SGD 20 million in the reskilling and retooling of our internal folks, making sure that they're comfortable in the Cloud environment, as well as with new technology. We are showing them all the different possibilities that they can leverage, to create that excitement and bring them along in this Cloud transformation journey.