16 July 2018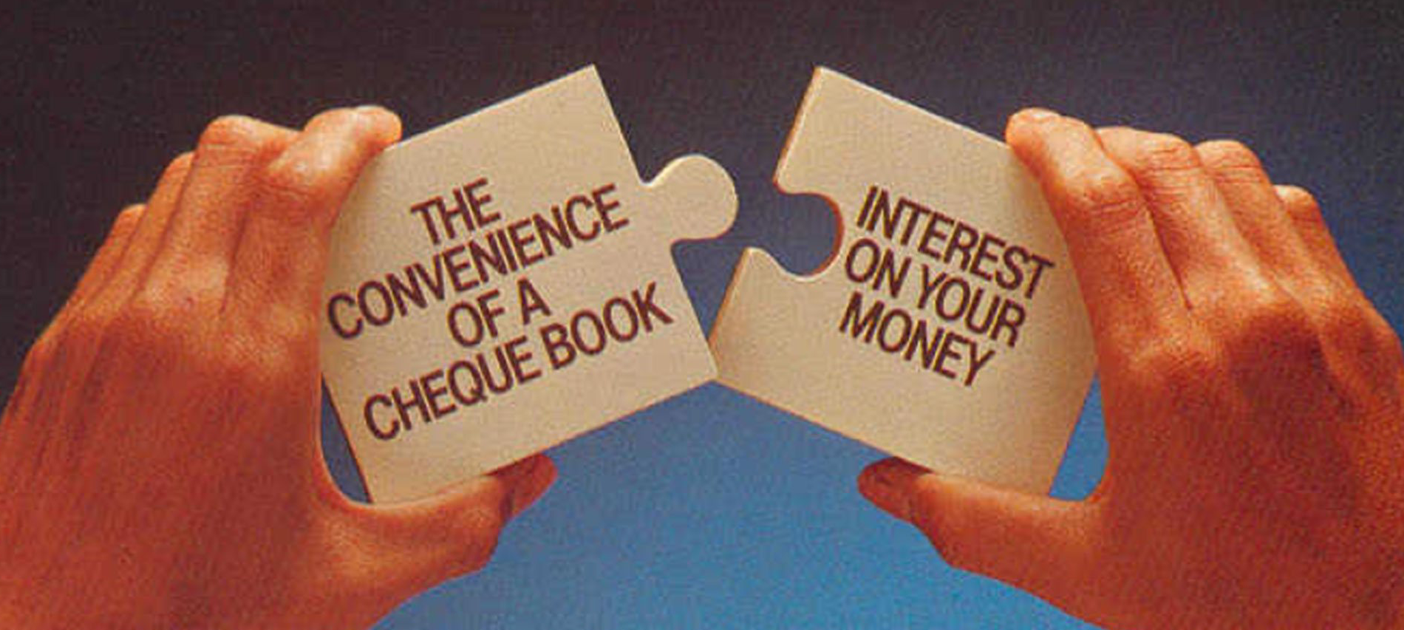 7 January 1980 was the day DBS rattled the banking industry in Singapore.
It led to intense discussions within The Association of Banks in Singapore (ABS). Six local banks filed protests with the Monetary Authority of Singapore (MAS) and the Ministry of Finance (MOF).It was a tense few months, but by July, the regulators dismissed all objections. DBS, and by extension – innovation, had won.
What riled the other banks was the introduction of DBS Autosave.
Then, banks only paid interest on savings accounts. With Autosave, DBS devised a way for customers' funds to remain in their savings accounts to earn interest, and be automatically transferred to their current accounts whenever cheques were drawn.
Autosave gave customers the benefit of both current and savings accounts in one. It was the first-of-its-kind offering in Singapore. Ng Kee Choe and Elsie Foh share their memories of Autosave.
"The other banks tried to put a lot of pressure on us"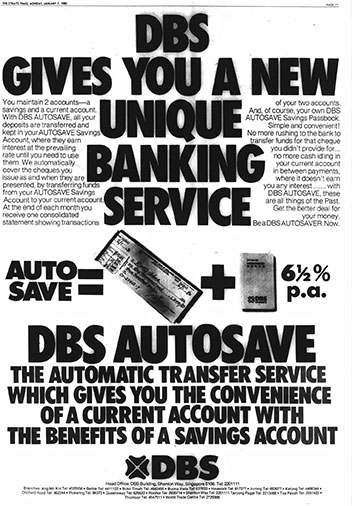 Photo: Singapore Press Holdings Limited
The establishment of Autosave, following our first branch in Jurong, really signified our foray into consumer and commercial banking. This created some uneasiness among other commercial banks, both local and foreign.
Autosave was inspired by the NOW accounts, or Negotiable Order of Withdrawal accounts, that had already started in the US.
The NOW accounts allowed you to draw a limited number of cheques on a savings account. From this, we created Autosave, where your current account balance is swept into your savings account utilising the latest technology that we had at the time. So our customers were effectively paid interest on current accounts.
The other banks were against it. They tried to bring in the MAS to stop us. But the MAS did not prohibit the granting of interest on current accounts – it was the banks who set their own rules through the ABS, which did not allow it.
I was leading the project, so I asked Mr JY Pillay (our Chairman at the time), "How?" He said, "Go ahead, go ahead" in his own way.
We went ahead and it was tremendously successful. That provided us with the impetus to go into the retail market.
The other banks tried to put a lot of pressure on us because, at that time, they were holding current accounts for what was essentially free, but now they had to pay interest too.
For us, we had few current accounts on our books, so the cost to us was minimal. Now, it is our life blood.
Ng Kee Choe joined the bank in 1970 and retired in 2003. Over 33 years, he played a significant role in DBS' growth from a new development financing institution in Singapore to one of the largest universal banking groups in Asia.
"Let others copy, because it will be good for Singapore"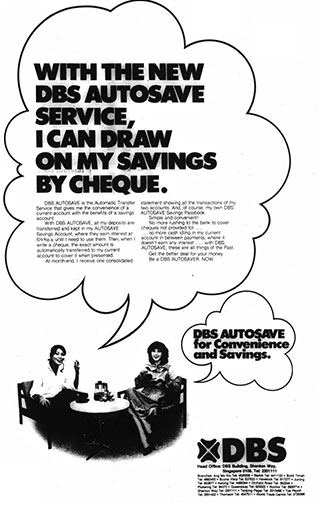 Photo: Singapore Press Holdings Limited
Autosave was the start of a lot of innovations that carried us. We used the "auto" name for everything after that. We had ATMs which we called Autobanks, Autolink for corporate customers, and breakthroughs like Autocheques.
Eventually, despite all the complaints by other banks about Autosave, they followed suit, including POSB, which was then government-owned.
I think Autosave showed the bank had tremendous foresight. And we were quite happy for others to copy our innovations because it brought about a very vibrant financial services marketplace.
Even when we were copied, it was fine, because to us, we would say, "Let others copy, because it would be good for Singapore."
The thinking that "it's good for Singapore" instead of only "good for DBS" was an important tenet of how we looked at things at that time because our purpose was for Singapore, and tied to the drive towards nation-building.
Elsie Foh joined DBS as a senior officer in 1974 and retired in 2010. Her last-held position was Managing Director and Head of DBS Bank's Core Banking programme. During her tenure with DBS, she was also the Chief Operating Officer for the consumer banking business in Singapore.