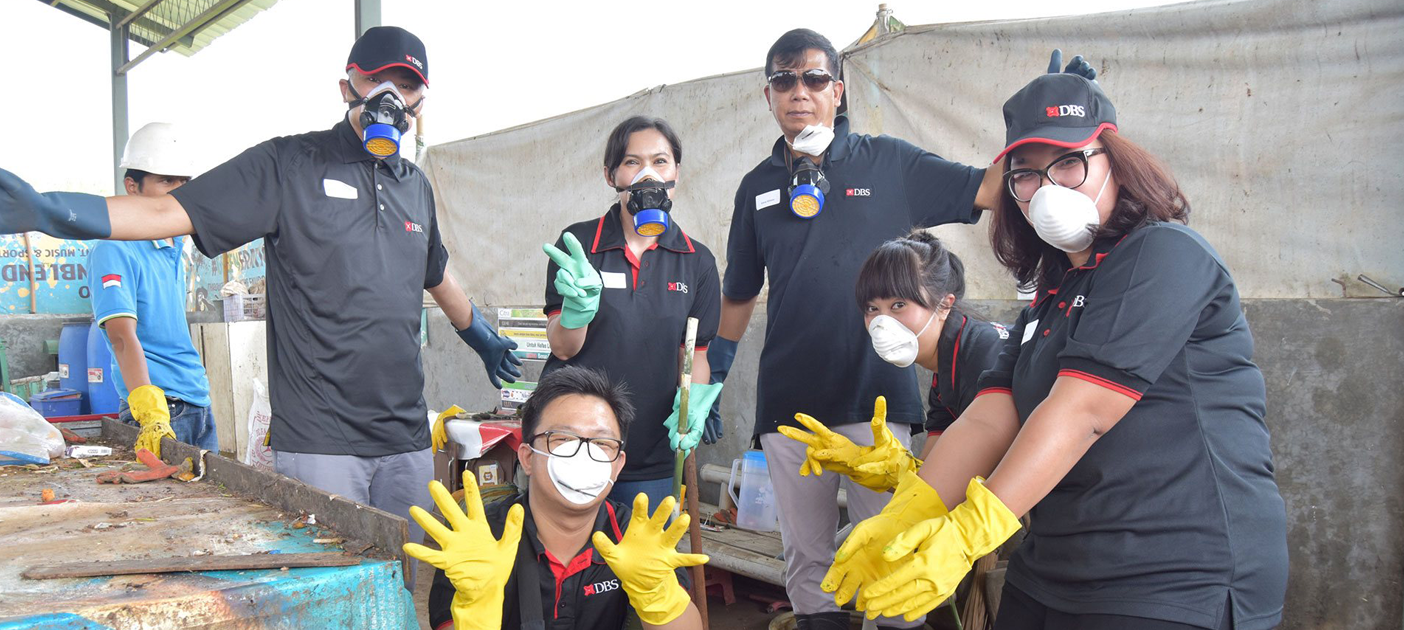 Most people would probably think that banking is only about money. Eric Ang, Senior Executive Advisor at DBS Bank, who has been an integral part of DBS' journey for the past 40 years, shares how he sees the bank making a meaningful difference and being a force for good.
Beyond dollars and cents
As I look back on my time in DBS, one of the things I remember vividly is our acquisition of POSB, fondly known as the People's Bank.
As POSB became part of our family, it availed a large customer base, branch and ATM network to DBS. More importantly, they made us part of the day-to-day of people from all walks of life in Singapore.
Being neighbours first, bankers second, my colleagues became part of the fabric of Singapore and we enjoyed upholding the kampong spirit.
Our customers got to know the POSB Girls at the branches and we relished the opportunity to become friends with many customers. Our Great Kampong Cookout was one of many initiatives where we came together to cook, distribute meals to the nearby communities and spread laughter all around.
Early on, we noticed how the elderly often found it difficult to go about their daily banking needs and even had trouble using ATMs sometimes.
We partnered with the Council for Third Age (C3A) and developed the POSB Active Neighbours programme and introduced financial literacy programmes for seniors. We even hired some of them and got them to work at our branches and assist their peers!
Recently we introduced elder-friendly ATMs that have larger font sizes on the screens. Over the years, our POSB branch colleagues have been very active in their respective neighbourhoods. Not too long ago, I came across some of our volunteers introducing the digibank apps to the pioneer generation as well as teaching them how to do fun things with their mobile phones.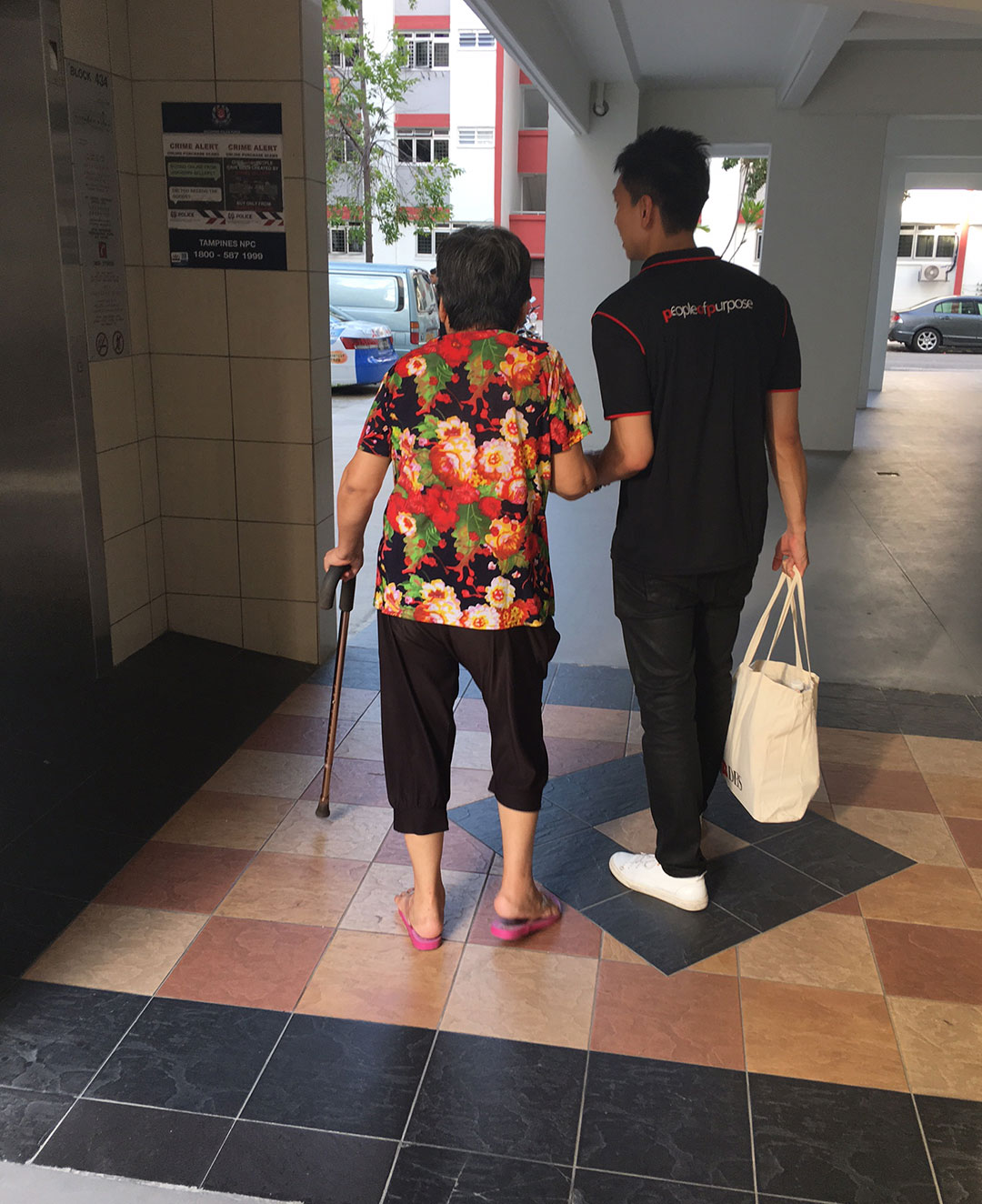 For many of us, POSB reminds us of our very first savings account and collecting POSB stamps. This is why a decade ago, we started the POSB PAssion Run for Kids, together with the People's Association, in support of less privileged children in the community.
At the run a few years ago, a long-time customer, an 83-year-old patriarch, took part in the run with over 30 family members that spanned four generations. Collectively, they have banked with POSB for over 500 years!
Another fond memory is Project 80/40, a CSR project that we rolled out in celebration of our 40th anniversary.
We reached out to our colleagues all around the region and encouraged them to develop and execute community projects that would benefit children in Asia. The target was initially 40 community projects, to be completed over 40 days. However, the response was overwhelming and we implemented 80 projects!
One team built a basketball court for primary school children in the remote village of Juara in Malaysia. Another taught children in a Cambodian village school about sanitation. These stories make me proud of my colleagues and are testament to the fact that we are indeed a People of Purpose.
I have also seen how we mobilised our network to help when natural disasters strike.
In the aftermath of calamities such as the major tsunami in 2004, we used our internet banking channels and ATM network to make it easy for the public to donate to relief organisations such as the Red Cross.
When Singapore faced one of our largest crises with the SARS outbreak in 2003, we extended help to the staff and patients of Tan Tock Seng Hospital and the Communicable Disease Centre doctors by setting up a dedicated hotline to provide extra banking services to them. We also ensured that our ATMs were always topped up, so that healthcare providers didn't have to worry about running short of cash.
As part of Singapore's 50th birthday in 2015, we formed the DBS Foundation and put aside SGD 50 million to champion social entrepreneurship in the region. To date, we have reached about 28,000 social enterprises through our programmes and events and have nurtured close to 300 social enterprises across Asia.
I am both humbled and inspired each time I meet our young social entrepreneurs and learn how passionate they are about the innovative ideas they have to help address pressing social issues of our time.
One of DBS Foundation's early grant awardees was Bettr Barista, a social enterprise that trains disadvantaged youth and women to work in the specialty coffee industry. We were able to be a part of its journey – we procured its services, mentored its team.
With our DBS Foundation grants and Social Enterprise loans, it was heartening to see them scale their business. In 2017, we also invited them to set up shop at our new concept branch at Plaza Singapura.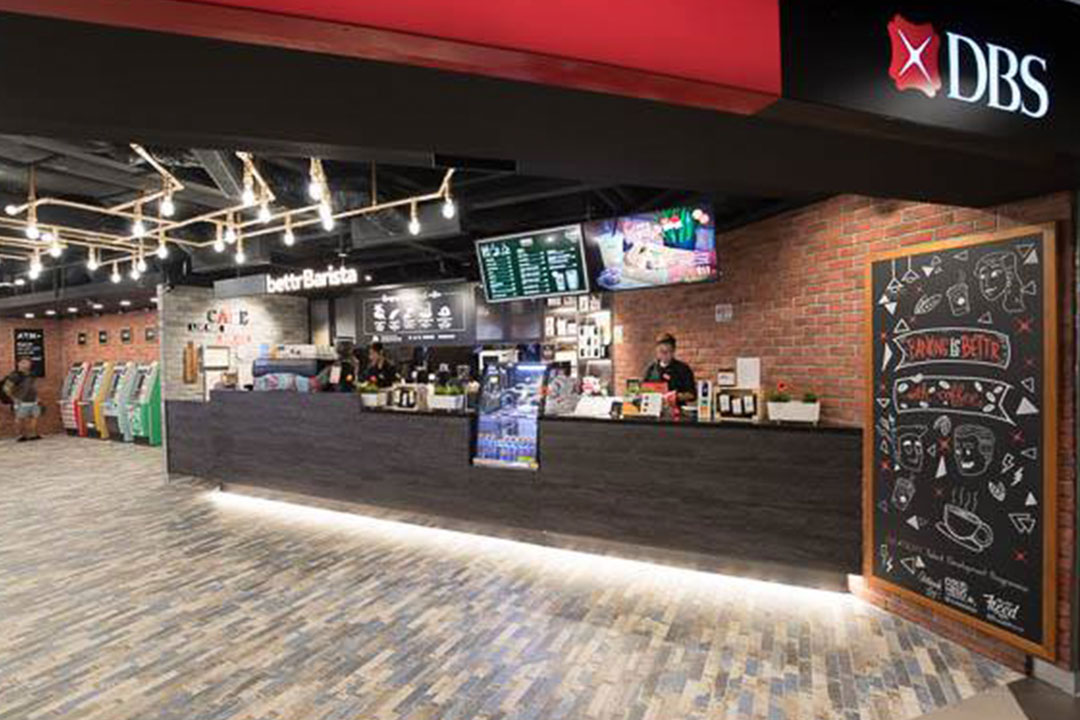 Each year, we contribute over 50,000 volunteer hours; and in conjunction with DBS' Golden Jubilee, over 2,000 DBS staff from Singapore, Hong Kong, Taiwan, China, India and Indonesia participated in over 50 volunteer programmes in the month of July.
I see teams going out to volunteer with children, the elderly, the farmers and many others, touching lives – what a great way to celebrate with the community and demonstrate how we are a People of Purpose.
Along with some of my colleagues from our six key markets in Asia, we personally mentored 50 social enterprises (50 enterprises of change), and seeing the collective difference we are making brings me a lot of joy.
At our annual DBS Marina Regatta, our volunteers train and paddle hard with active agers, cancer survivors and children with special needs. There's always a wonderful sense of camaraderie in the air!
Our popular DBS Marina Bay Sailing Programme, launched in 2013, also enables the public to try sailing and experience the bay – for free.
As we volunteer, nurture and mentor social entrepreneurs and engage our communities, I believe that we in turn learn valuable life lessons and grow.
In the years ahead, I have no doubt that we will remain purpose-driven and create positive social impact. I know that as a People of Purpose, we will continue to be part of many, many more heartfelt and life-changing stories in the years to come.
Eric Ang joined the bank in 1978. He was the Group Head of Capital Markets. He is now a Senior Executive Advisor at the bank and is principally responsible for business origination and high-level relationship building for the bank. He sits on the DBS Foundation board.