Juggling a full-time job and an art jamming gig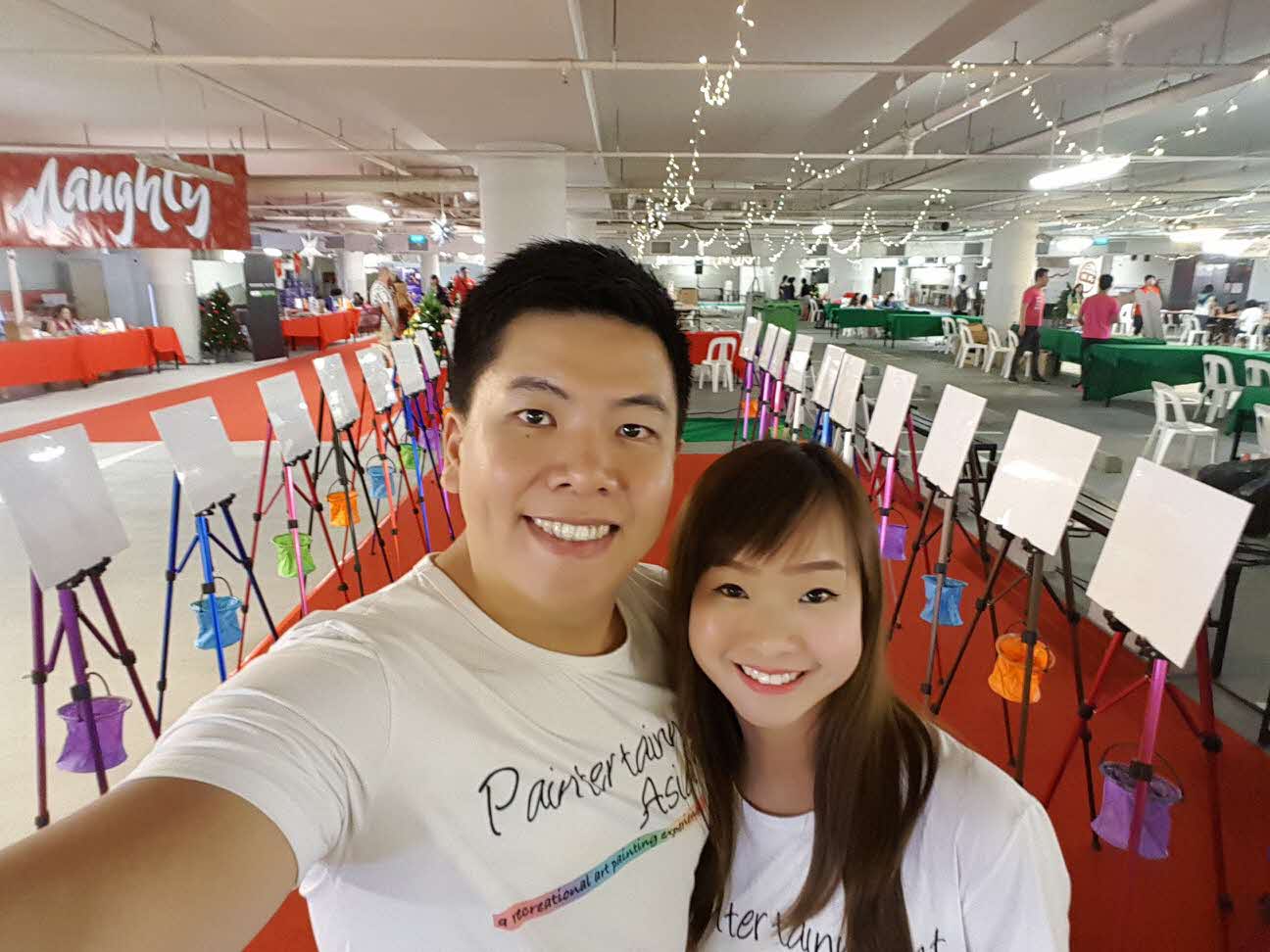 "I joined DBS right after graduation and I've been here for 11 years. DBS is a place filled with fond memories for me — I met my husband here, and he even proposed to me during a DBS event, Movies By The Bay, in 2014 in front of our friends and colleagues and members of the public!

In that same year, my husband and I went for an art jamming session, and we were immediately hooked on the activity. A crazy idea hit us — could we set up our own mobile art jamming van renting art equipment to park-goers and art lovers at open areas? That was how Paintertainment Asia was born.
We bought a van, art equipment and even made a banner to advertise our mobile art jamming business. Our first ever session was at Marina Barrage and our colleagues from DBS came to support us with food and drinks to encourage us. Although we didn't get a lot of business from the public that day, our hearts were full.
Eventually, we started reaching out to more corporate clients to set up team bonding activities and that was when more clients started noticing us. My team at DBS was also really supportive.
It has not always been smooth sailing, I am also a mom to a 2 ½ year old toddler and having to juggle full-time work, our business and mummy duties is a lot at times. Covid-19 has hit our business hard as our corporate clients halted their team bonding activities and my child fell sick a lot during the Circuit Breaker.
But, I've also been very blessed. My husband is a huge pillar of support, and DBS has created a safe and supportive environment for me to pursue my passions on top of my work. As a result, I've been able to grow as an individual and employee."
- Serene Tey, Human Resources