Joining the BCM team a month before the pandemic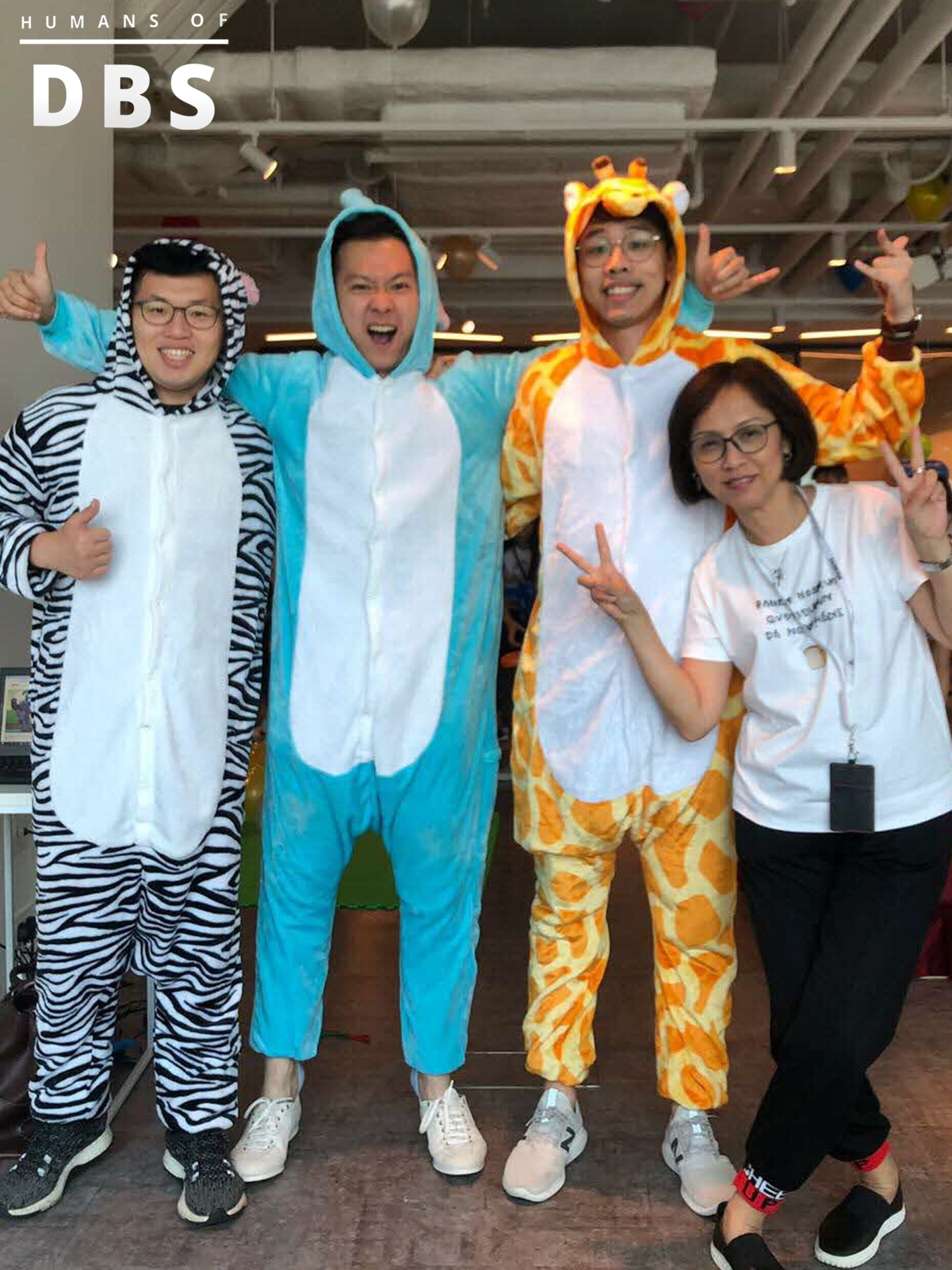 "I thought, "Wow, is the pandemic really happening? I thought it only existed in textbooks!" I was rotated into the Business Continuity Management (BCM) team as a Graduate Associate just a month before the Covid-19 outbreak reached Hong Kong,
Our job was to ensure minimum risks to our staff and customers, and that the bank and its systems could continue to operate. Honestly, as a new member of the team, I was really scared and nervous given my inexperience.
Still, I also felt fortunate as I had the privilege of serving others in this role. I felt that this was my calling. It gave me a great sense of ownership to my work, and I feel that I'm part of something much larger than myself. Millions of people relied on the bank and its ability to continue operating.
I told my boss I was addicted to the role, and would like to join the team full-time. He gave me full support to be a Certified Business Continuity Professional (CBCP) and to take whatever courses to gain the necessary skills. I picked up Certified Information System Auditor (CISA), data analytics and predictive analytics tools.
During the day, I would carry out my duties at DBS. In the evenings and nights, I'd spend hours cramming and absorbing whatever I could learn from various courses. My engineering background helped me pick up most of these skills fairly easily.
One project I'm particularly proud of? At the beginning of the pandemic, as everyone started to work from home, I asked my boss if we could set up a portal for all countries to collate the number of employees working from home or in the office. I designed the entire end-to-end process and started tracking WFH and quarantine statistics as well.
The management found the portal really useful, and even referenced it when coming up with our new hybrid work policies. I was amazed that I could contribute to such impactful work even as a graduate associate.
People always ask me, "Kelvin, you must be very busy! How do you cope?" Indeed, starting out in this role at such a time was particularly challenging.
I learnt about the job as I was trying to do it - basically, I would walk a step, learn another step, and walk the next step. It was especially nerve-wracking. Working in the day and then having to hit the books at night can add to the frustration.
So I was fortunate that I quickly found support amongst my colleagues. Usually when there's a crisis, people tend to band together to support each other much more. We became fast friends and have a chat group where we talk everyday about anything and everything.
I'm also an iHealth ambassador in DBS (I think people nominated me because I'm very outgoing!) Here, we promote taking care of our physical and mental health through activities. My team even took part in a steps challenge together. My boss treated the winner to a meal!
Outside of work, I enjoy cooking with my girlfriend and listening to music (I like J-Pop!). When I relax, I truly immerse in the moment, like how I fully take in the smells and sights when I cook.
I also make sure to set aside 15 minutes every night to listen to music, destress and relax before I sleep. This helps me mentally prepare for an action-packed morning.
I feel good that the company cares about its employees and both physical and mental health. At the end of the day, we're all human. Taking these steps helps us improve our resilience, which builds the bank's resilience. Maintaining and building our resilience is BCM!"
- Kelvin Cheung, Senior Associate, Business Continuity Management Team, Hong Kong