20 November 2022

In September 2022, DBS celebrated our first 50th year service recipient, Nora Kang. Nora joined DBS in 1972 as a "POSB Girl", part of a unique pool of service staff who represented the bank's respectful, dependable, and efficient service. She saw the bank through its major milestones and continues to embody POSB's promise of being neighbours first, bankers second today.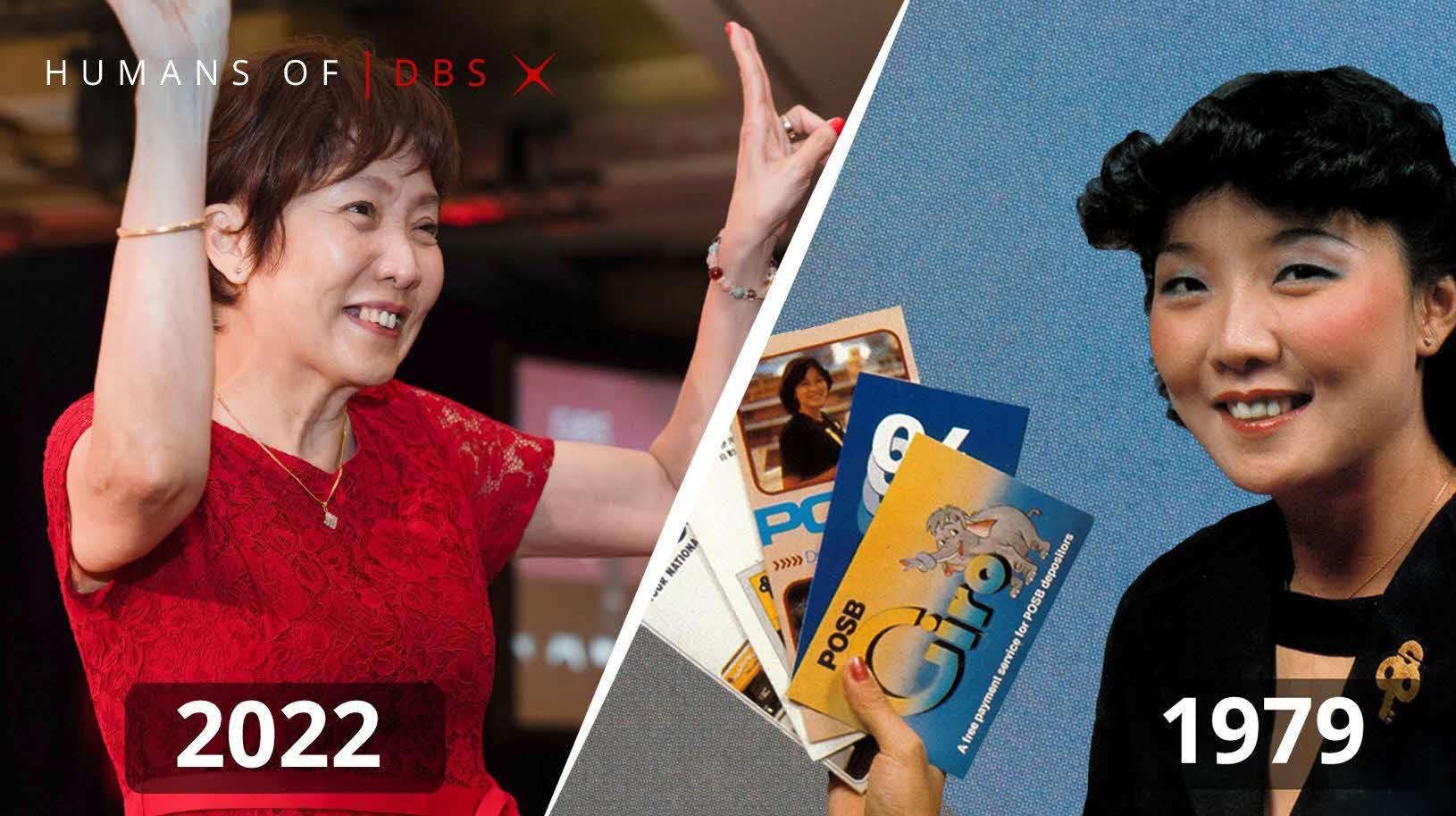 The Pioneering Years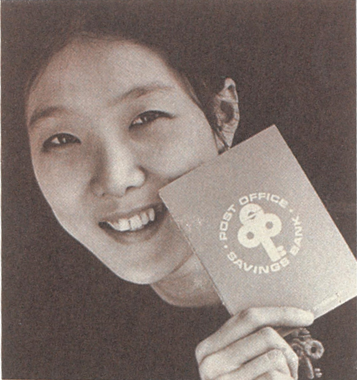 Me in the early 1970s with the POSB passbook that was introduced in 1972.
It was 1972, I was 18 years old, fresh out of school, bright-eyed and all set to embark on the next exciting stage of my life. I was to join POSB Bank as a bank teller at its Maxwell Road Post Office, donning the iconic POSB uniform and representing an organisation beloved by Singaporeans.
Back then, many things were done manually. All deposits and withdrawals, even for coins, had to be done over the counter and counted by hand. It didn't take long for us tellers – known as POSB Girls - to become very fast and accurate in counting money!
Of course, the speed at which counters operated in those days cannot compare to what we have today. Luckily, our customers were very patient, and some even blocked off time for the visit, staying on to chit chat with us.
Still, technology - and the bank - moves fast. In a couple of years, POSB completed its transition from its old manual ledger card system to a fully computerised online system. Our transaction times sped up, and customers could access their account at any POSB branch. And for us counter staff? Let's just say it was a welcomed change when we no longer had to handwrite entries in the brown passbooks! Instead, a machine printed directly on new blue passbooks.
Serving with Pride as a POSB Girl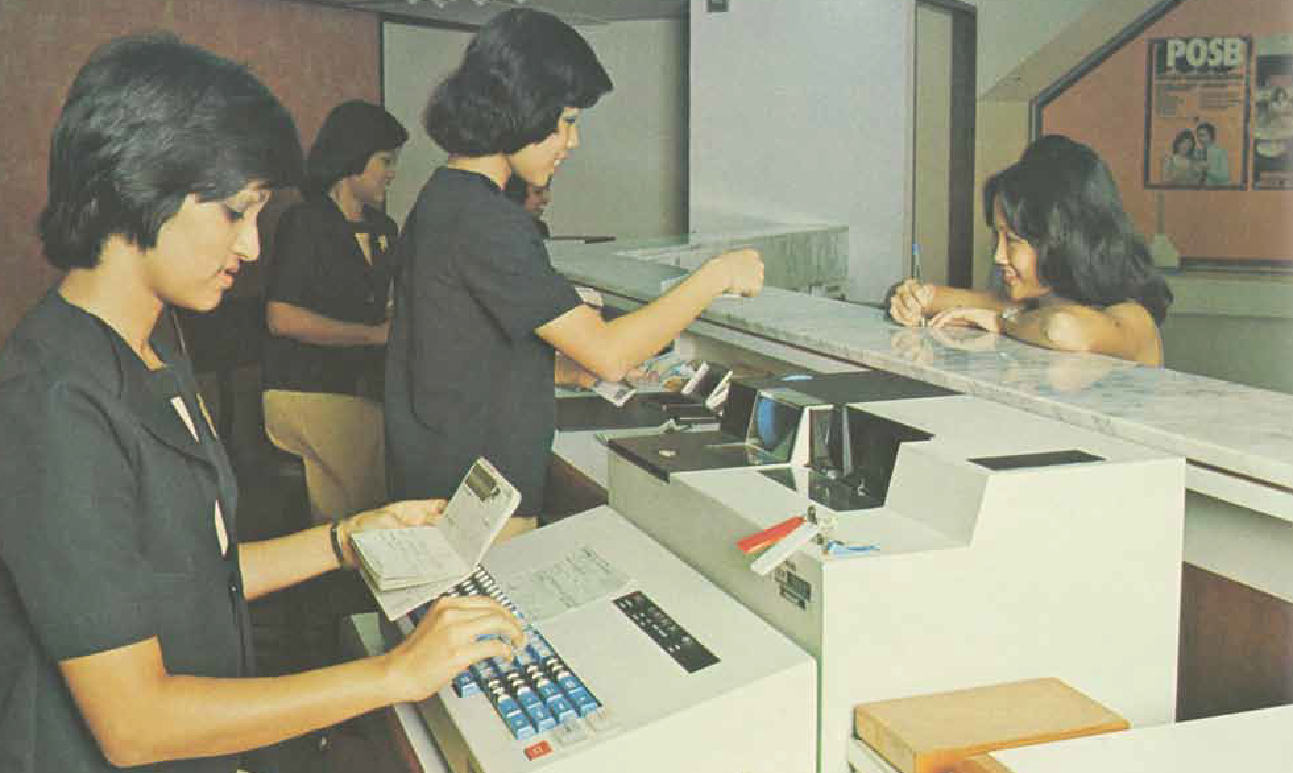 A typical POSB branch counter in the 1970s.
One of the things that I enjoyed the most about my job was the camaraderie I shared with fellow POSB Girls. We felt a great sense of unity at the branches as our teams were small and everyone had to work together closely.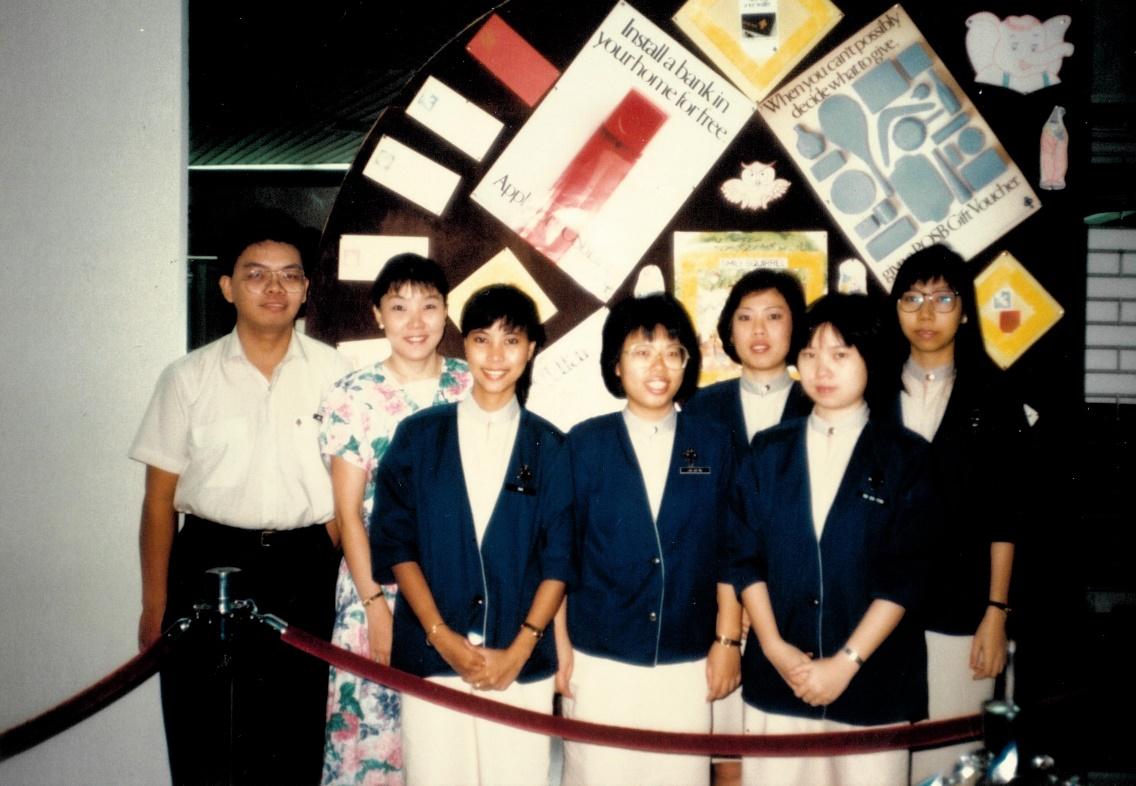 I have many fond memories of my colleagues from the POSB Centrepoint branch.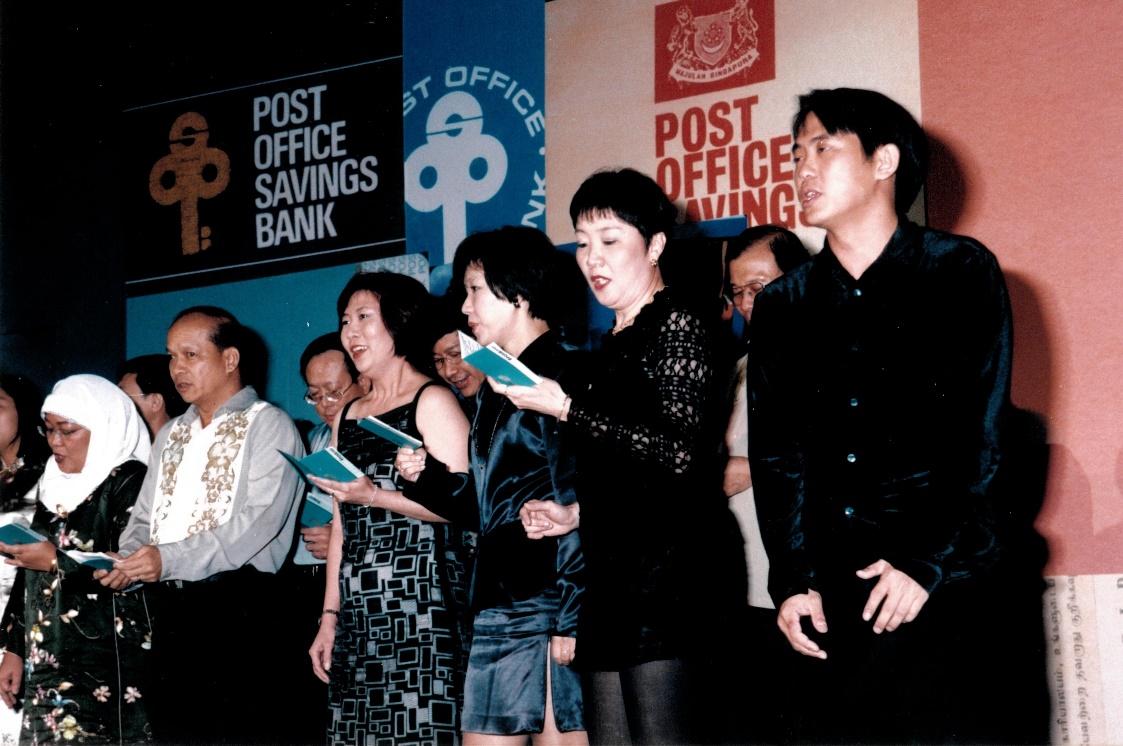 POSB staff events were something we always looked forward to.
My fondest memories stem from this sense of teamwork.
Once, we stayed back at our branch after shift, covered up the windows, and rehearsed a canto-pop dance performance for a POSB event. It was a lot of fun and very heartening to see everyone united towards a common goal.
Later in the 1980s, I started working as a branch manager at POSB Centrepoint. Our team of about 10 was very close knit. We worked hard and even won best branch award several times! I loved working in the heart of bustling Orchard Road, serving all types of customers including government officials, people living nearby, and even shopkeepers and their families.
A Meaningful 50-Year Journey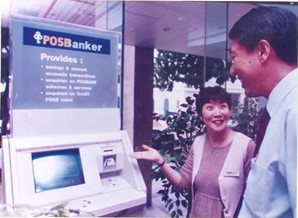 (Left) I worked at the POSB Head Office at Bras Basah in the 1990s. (Right) Briefing then - Minister Teo Chee Hean on the new POSB cheque printing machine.
After my stint at Centrepoint, I was promoted to lead bigger outlets like the POSB Head Office at Bras Basah, which had around 20 staff. Then, POSB merged with DBS in 1998. As a branch manager and the General Secretary of the POSB Staff Union, I was one of the first to be informed. When I heard the news, I was very worried. What would happen to the staff under my care, and all the years of rapport built with our customers?
Thankfully, the decision was made for POSB to keep its brand name and mission to be a people's bank, serving depositors from all walks of life. It would also continue to function as a division within DBS and POSB outlets would remain open. In fact, the changes at branch level did not happen until after 2000, as there were concerns about how the Y2K bug might affect accounts. Employees were also very happy to be presented with a solid gold POSB key, to commemorate the milestone.
The integration of the two banks was done gradually, and the welfare of POSB and DBS employees was taken care of.
I am glad I was involved in the negotiations between POSB and DBS during the merger, so I could help smoothen the transition.
After 2000, I continued doing this job I loved, working as a branch manager for 20 more years at DBS branches like China Square, Shenton Way, Raffles Place, Raffles City, Thomson Plaza, and even the Marina Bay Financial Centre (MBFC) Branch. When I retired from branch work, I moved on to full time work at the DBS staff union.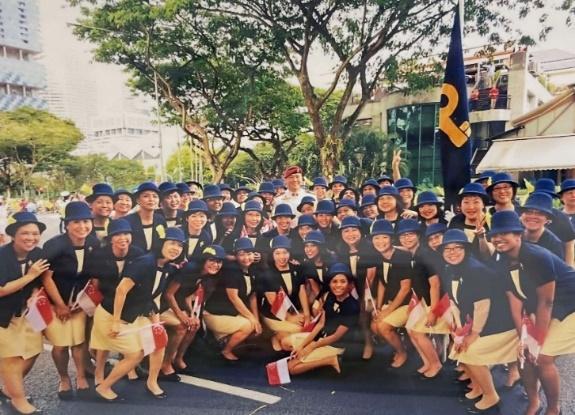 My colleagues and I marched for the NDP contingent in 2015, wearing vintage POSB uniforms.
Taking this short walk down memory lane has reminded me of how much has changed in the way we bank over the last 50 years. And as proud as I am of our progress, what I'm most proud of is what has remained unchanged – our purpose to do the best for our customers, and how we come together as a team to do it.