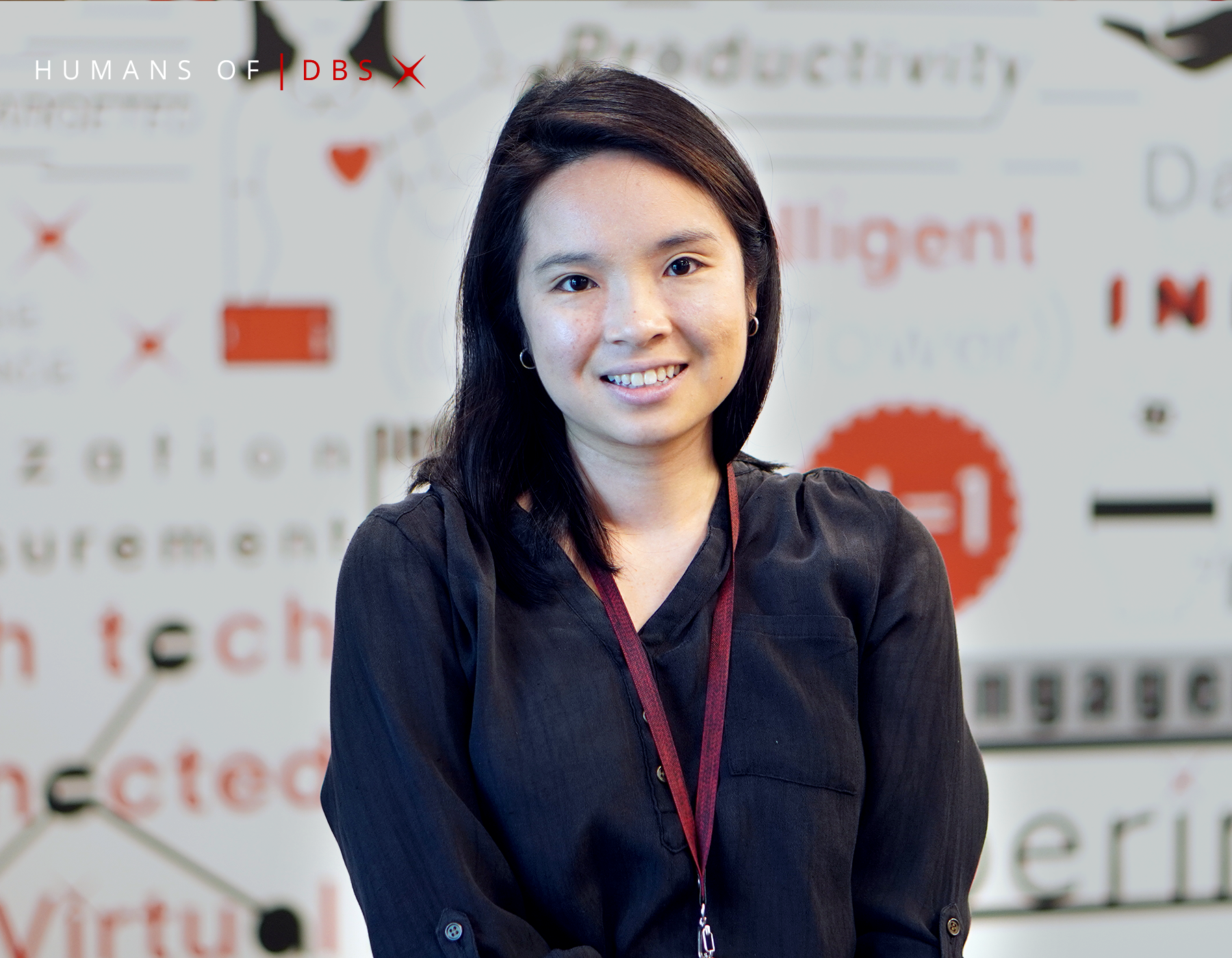 "I joined DBS as a graduate associate four years ago and have already had the opportunity to try my hand at four different roles across the bank.
I've rotated across Technology & Operations, Transformation Group, Institutional Banking Group and now, am a Digital Product Manager in the Consumer Banking Group.
With each role change, I've had the privilege to witness, and be part of teams that were leading DBS' digital transformation.
Actually, my journey in DBS began even earlier, in 2017, when I was a marketing intern. I worked on finding the best ways to showcase our digital products and soon realised those same digital products were slowly reeling me in.
With each product presentation, I felt amazed and inspired. By the end of my internship, I had my career goal: to be a Digital Product Manager.
I began hatching my plan - I wanted to learn the operations and processes behind digital products, so I applied (and was accepted) into DBS' Technology and Operations graduate associate programme.
As part of the programme, I would rotate through different roles. At the Transformation Group, one of my main projects was ensuring employees were well equipped and supported in our bid to be more like a tech company.
Part of that included encouraging the adoption of agile principles across the bank, where businesses and tech teams have to work together closely when building products - which meant products went to market much faster. There is also a lot of emphasis on shared goals and KPIs to drive cohesiveness between business and tech.
I then moved over to the IBG operations data team, where we implemented the use of data dashboards across the bank. There were various robust discussions on how best to set up such dashboards, and I learnt a lot about key data points and how to analyse them.
Today, I work on a Customer Relationship Management tool that helps all our RMs consolidate information so they are well prepared for client appointments.
Being a product manager is like running a business.
There's the pitching of our tool and getting buy-in, ideating with stakeholders (like our relationship managers) to figure out pain points, and working with them to define what makes great customer experiences.
Then, we also work with tech teams to develop the tool further and roll it out, and continuously iterate to improve it.
It's no doubt challenging but the various job rotations across multiple teams have prepared me well to take on my dream role.
My experience from the various digital teams have made me a more effective product manager who incorporates data and analytics into my products for more impactful outcomes."
Andrea Woo, Digital Product Manager, Consumer Banking Group aka unofficial business owner
#LifeatDBS #HumansOfDBS