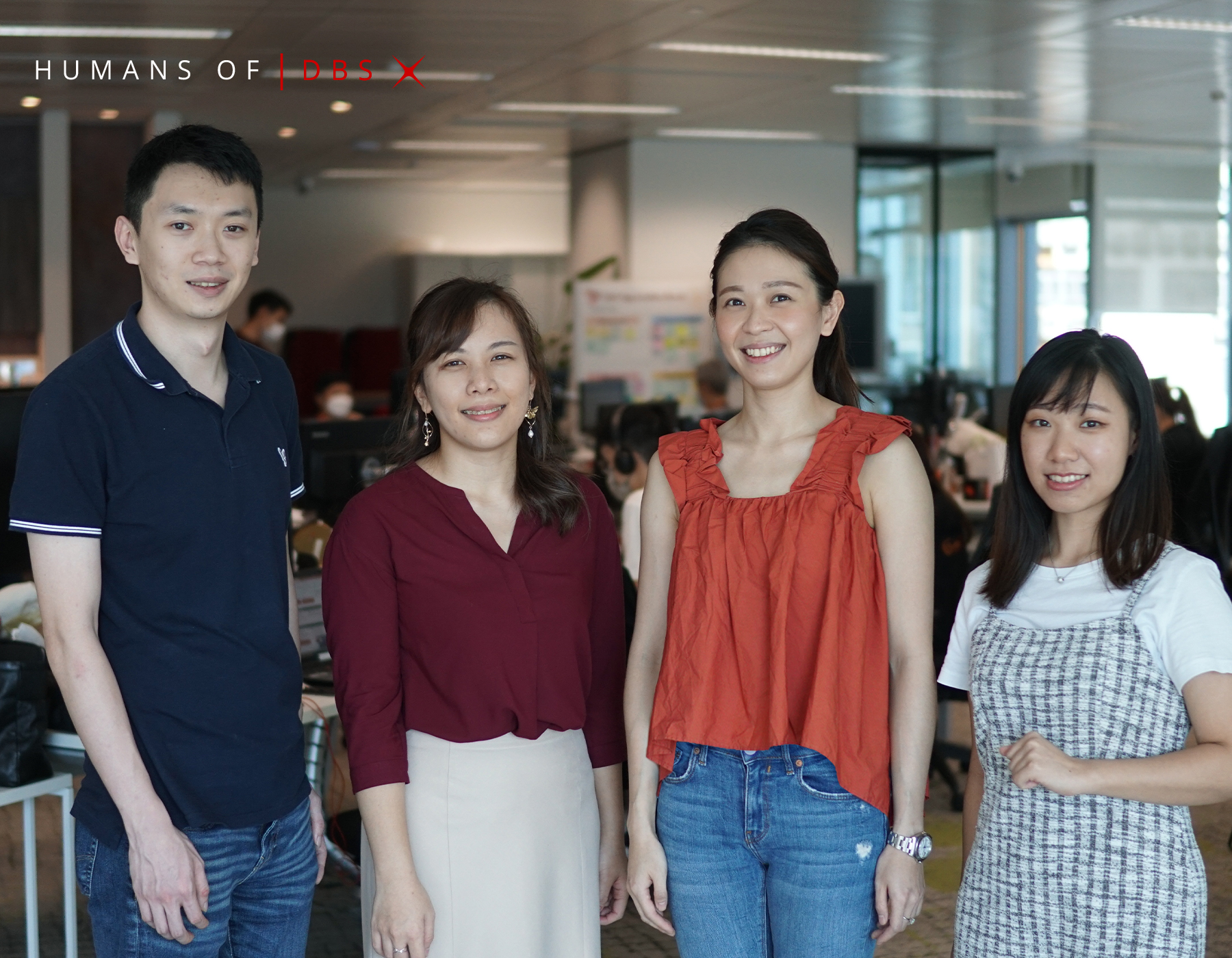 "Imagine building a city out of blocks, without any instructions, and having to sketch out every single block.
Daunting? Probably. Exciting? For sure. The possibilities are endless. And that's what it felt like as we started to create a metaverse park for DBS.
It all started with a vision – for DBS to explore the metaverse. Our team of about 20 across many departments in DBS Hong Kong began by researching the various ways this could be done, including the different platforms available.
None of us had any experience creating a metaverse. We were truly learning from scratch.
I was a flight attendant for almost three years before joining the bank five years ago. Over the course of my career with DBS, I've worked on our internal web portal and customer journey teams, before making the switch to focusing on APIs (Application Programming Interfaces) in the Institutional Banking Group team two years ago.
Going through proposal after proposal, we finally landed on The Sandbox as a platform for us to experiment with.
We got the go-ahead from management and began outlining a plan.
There were four of us in the core technologist group, three graduate associates from different teams and me. We'd gather virtually over video conferencing software (it was hard to gather physically due to the pandemic).
To get our passion project going, day after day, we'd trawl through online videos and tutorials to learn all we could about building cities in The Sandbox. We finally decided on the concept of "DBS BetterWorld" as an interactive way demonstrate how the metaverse could be used as a force for good.
With an initial sketch of five zones, as well as potential mini-games, we began prototyping our ideas and building the basic blocks.
We initially set out to test this as a proof of concept. But with each detail we built - from the look of the trees to the way their branches swayed - we went further and further down a rabbit hole, each zone becoming more elaborate than the ones previously built.
I remember looking forward to the end of each work day, to log on to our personal virtual room where the four of us would spend the rest of the night creating this new exciting world - even up to 1am sometimes (it was tough to get people to log off!)
Our bosses were extremely supportive, and gave us full autonomy in running this side project.
The result just three weeks later - a metaverse city, born from countless experimentation, painstaking hard work and newfound friendships.
Our management was so impressed and excited by the level of detail in our city, convinced we had something with potential to take forward with The Sandbox.
Fast-forward to September this year - DBS became the first Singaporean bank to make a foray into the metaverse, and the first Singapore company to announce a partnership with The Sandbox.
This further signalled DBS' journey to explore the potential of Web 3.0 opportunities to benefit its customers and the broader community.
Being part of such a ground-breaking and grassroots tech project truly speaks to DBS' culture of being a "33k employee start-up". It's been such an amazing journey to see our project come to life, and I'm truly excited about our next step."
- Bowie Chiu, Institutional Banking Group aka metaverse city builder
#LifeAtDBS #HumansOfDBS