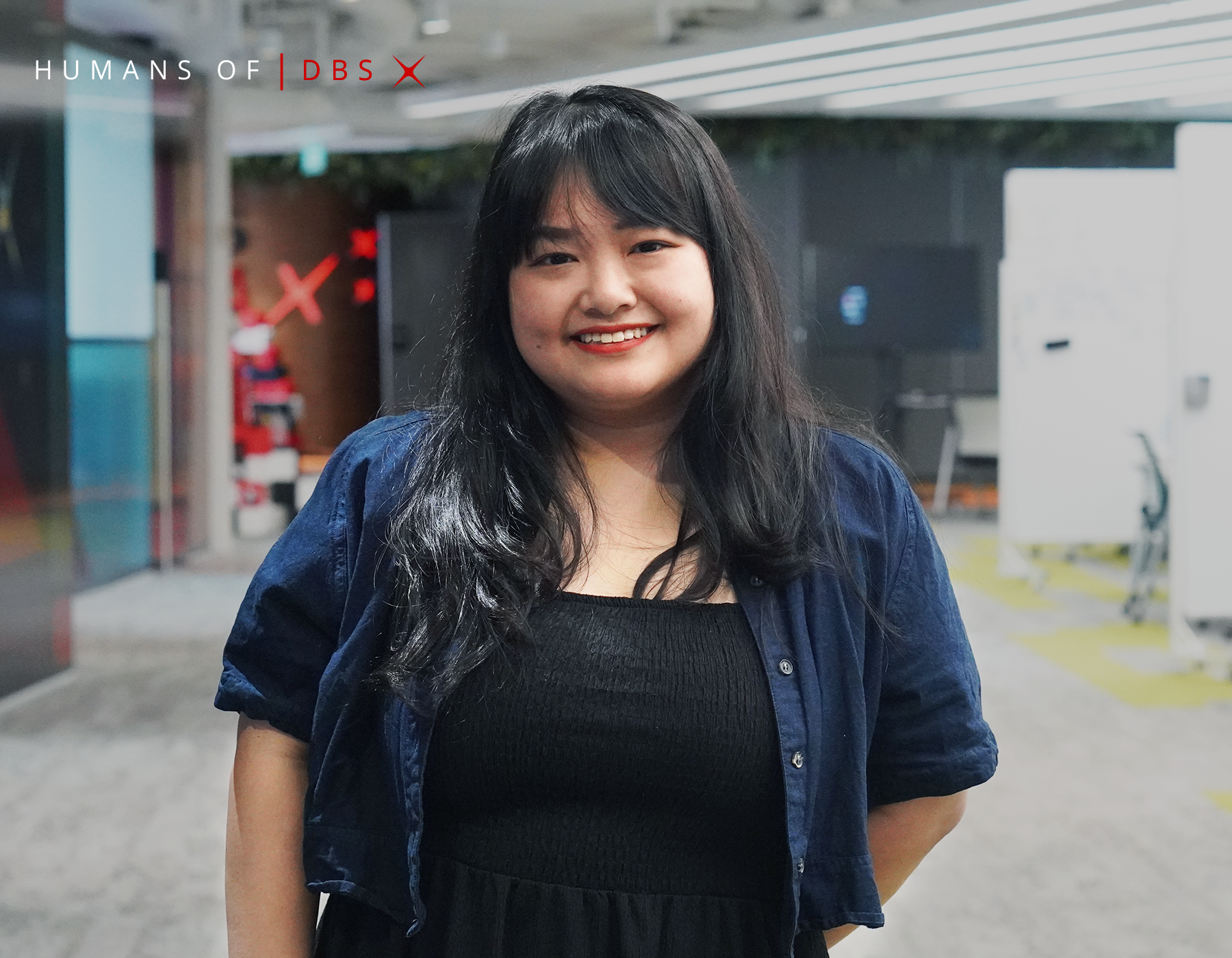 "My heart was thumping, adrenaline was coursing through my veins. It was the last hour of a six-hour hackathon and yet, we were nowhere near completion of the challenge.
Laser-focused on the task at hand - I had already written 90% of the code - I barely noticed that our team of six was now a team of five.
After all, this was one of the most important days of my life - the virtual DBS Hack2Hire event in 2021. The prize wasn't just cash or recognition - it was a tech job at DBS Bank, one I really really wanted.
Just over a year prior, in a leap of faith, I quit my three-year job as a Service Manager at a bank to enrol in and complete a Software Engineering course at Singapore Polytechnic, as part of an SGUnited Skills programme.
That decision eventually led me to this hackathon recruitment drive.
Our team's challenge was to build an interface to help users make sense of their spending. I worked on the front-end interface with another coder, others worked on the back-end, machine learning, and someone assumed the role of scrum master.
"Can I speak to you separately?" pinged the technical mentor in charge of our group. Apart from him, a representative from HR was also assigned to us.
We spent the next 15 minutes chatting about why I wrote my codes a certain way, and what my strategy was. I admitted I would have used a different strategy if I had more time and knowledge.
The hackathon ended. We didn't get selected to present our solution to the judges, but I was still glad for the experience. I got a chance to experience the tech stack - a combination of technology used to run applications and projects - that DBS uses.
A few hours later, I received a call, "Congratulations, you're invited to the interview stage at 9am tomorrow." My heart burst into excitement - before it quickly morphed into nerves.
The next morning, I entered a group call with a business analyst, and thankfully, the same tech lead who had seen me through the challenge. I felt comforted knowing he'd already seen my capabilities in action.
I wanted to be honest, so I shared about my mid-career switch, and that I was new to the tech industry.
The very next day, I received the letter of intent. And shortly after - on my birthday - I received a call from HR to start at DBS. It was the best birthday present ever!
Today, in a full circle moment, I work as a ReactJS developer on an internal app for service managers, my previous job role.
The Hack2Hire experience was definitely challenging and unique. I now know the organisers were not just looking at our solution but how we went about doing the task and how we worked in a team.
One tip for interested participants: reach out to the mentors assigned to you for guidance. They want to support you, and can offer advice on the technical approach so you can put your best foot forward."
- Stephanie Chua, ReactJS developer aka hackathon advocate
#HumansOfDBS #LifeAtDBS