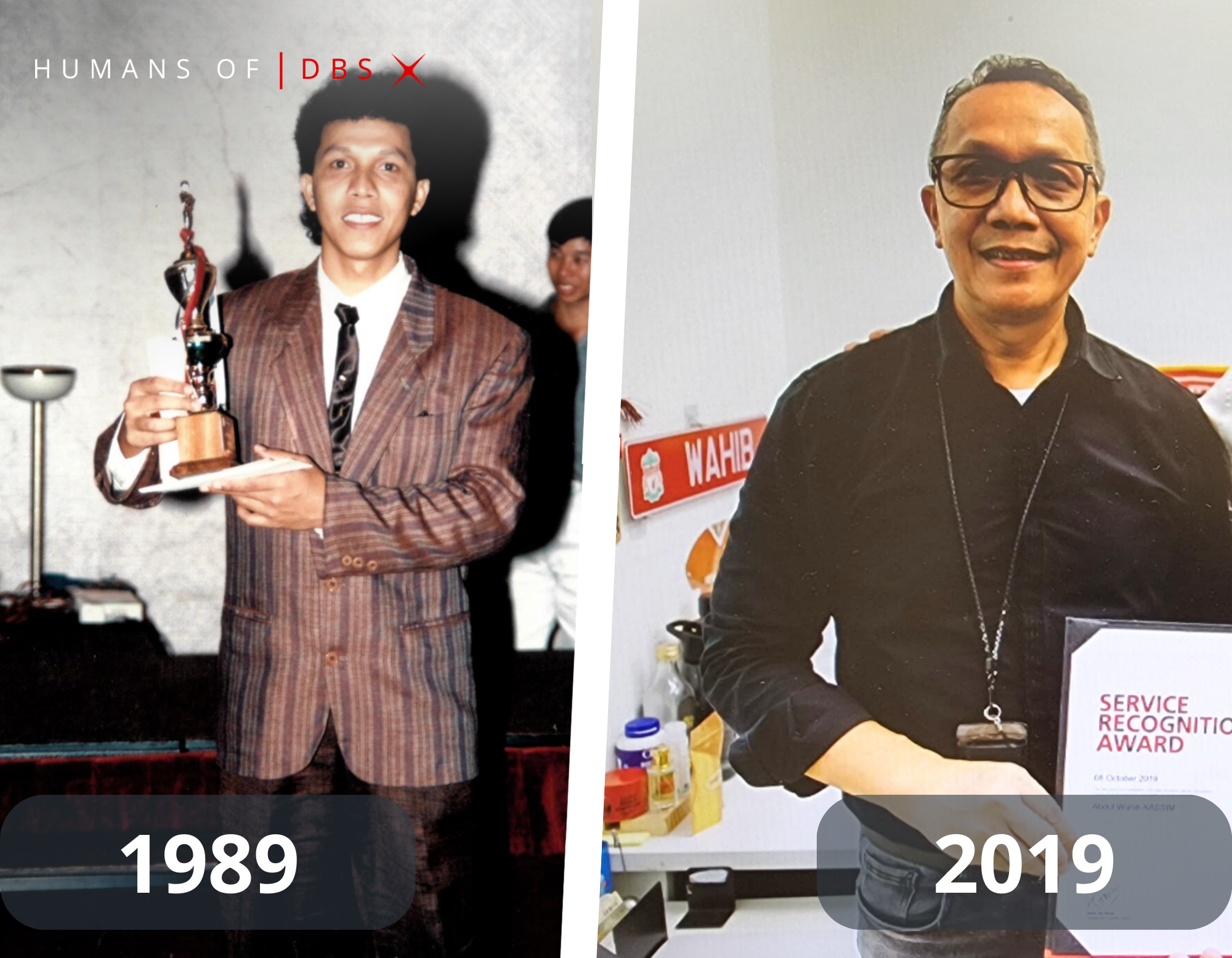 "This year, I celebrated my 44th year at DBS and my journey, from a messenger dispatching documents to an analyst, has been nothing short of amazing.
I come from a family of 14 and didn't do too well academically. The day I received the letter of offer from DBS – My heart was beating so fast with excitement as I held the envelope that would determine my fate. My parents circled around me in anticipation as I tore the envelope open. Much to our delight, I was accepted into DBS! It meant additional income for us and the opportunity for me to prove myself. I was grateful that DBS was willing to take a chance on me with my qualifications from a vocational institute.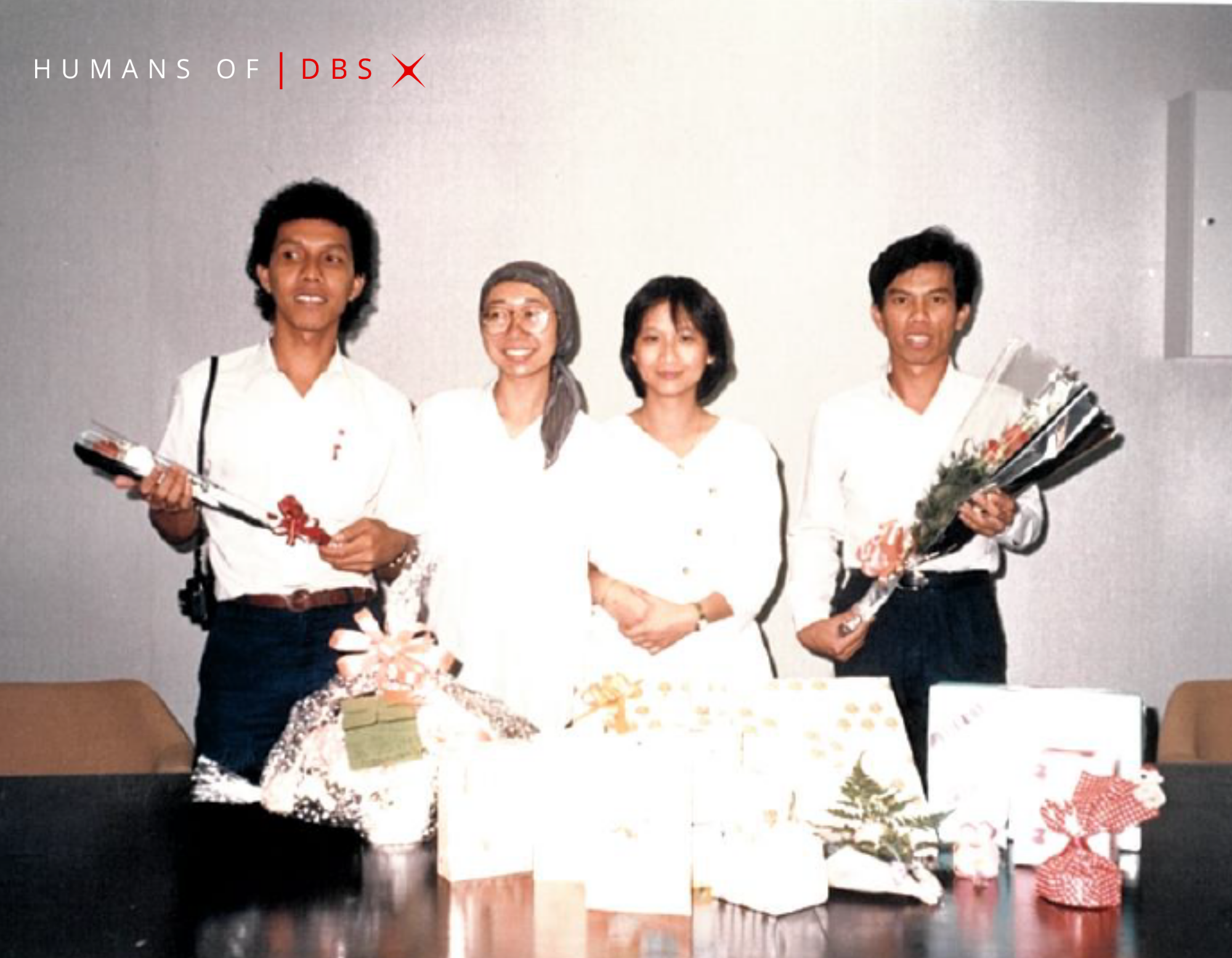 As a messenger, I was responsible for dispatching important documents from one office to another within Shenton Way, as well as unlocking and locking the office every day. It was a humble job, but I took immense pride in wearing that official DBS uniform.
I soon learnt what really set DBS apart from other companies was the bank's commitment to upskilling its employees.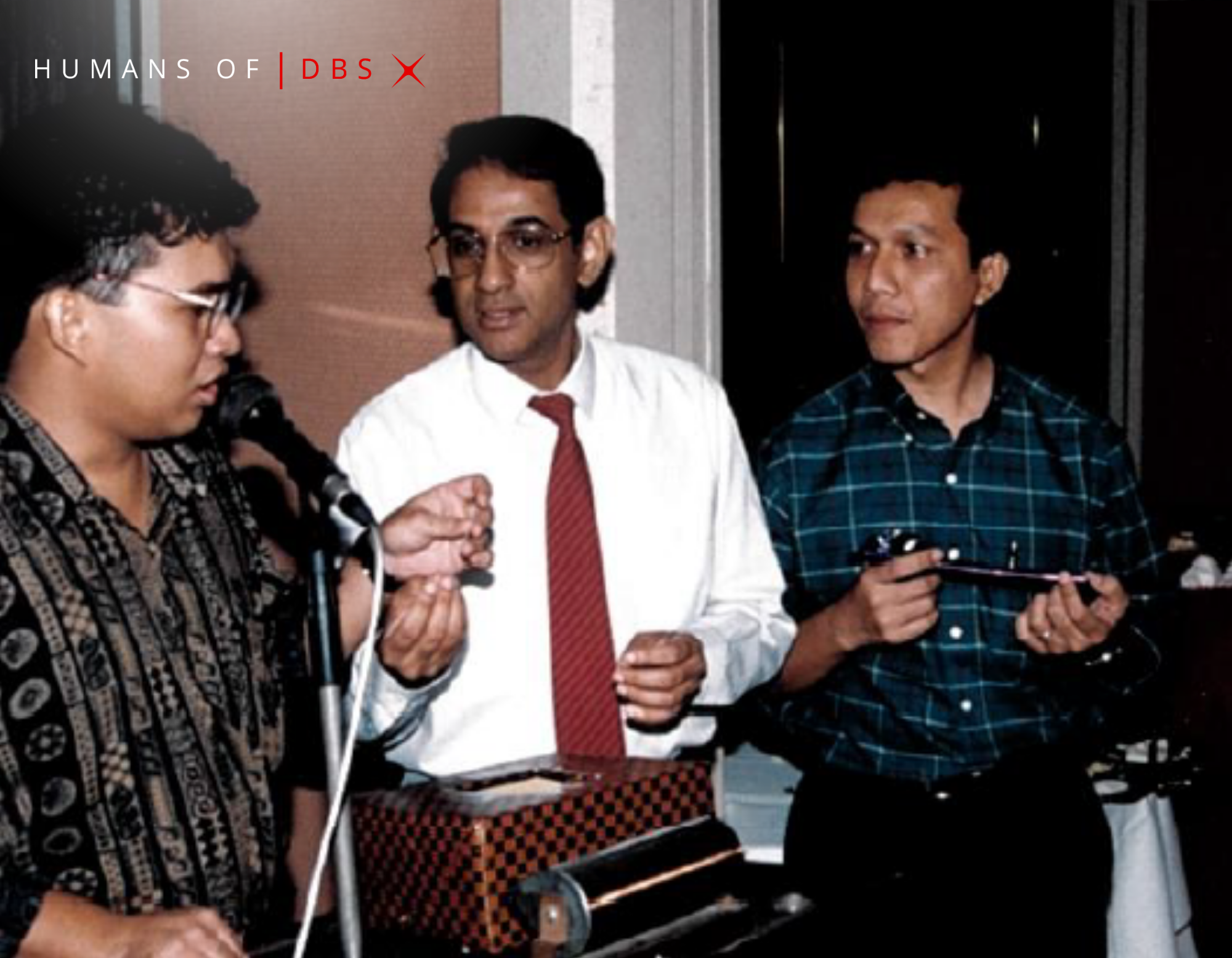 One of my bosses, Mr Nawaz Vilcassim, once sat me down to tell me I should never stop learning. That advice was the foundation of my growth at DBS. I was blessed to have supportive colleagues who provided me with on-the-job training in addition to trainings that the bank sent me to. I was able to move into various roles like being a clerk, an office assistant, and finally an analyst who verifies important documents for clients.
Adapting to my new roles was relatively easy for me, as I had gained familiarity with the tasks beforehand by observing my colleagues when there were no deliveries. This was especially helpful when we all worked together late into the night during peak times.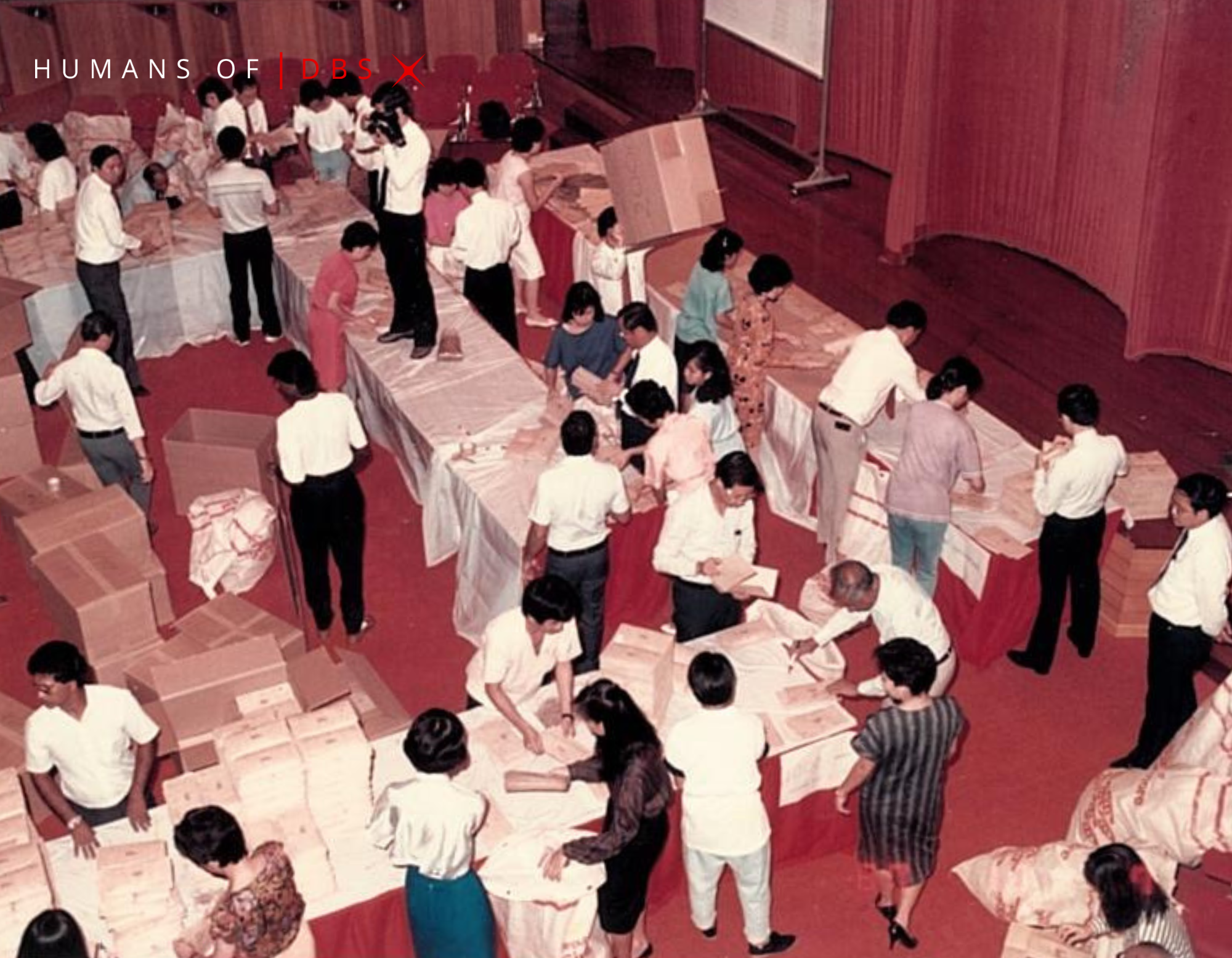 I recall one task in particular, in 1985, where we had to prepare stacks of prospectuses and applications for the shares application when it was still done manually. Although we worked late into the night, there was a strong sense of camaraderie as we all came together to get the job done.
And while we worked hard, we also "played" hard.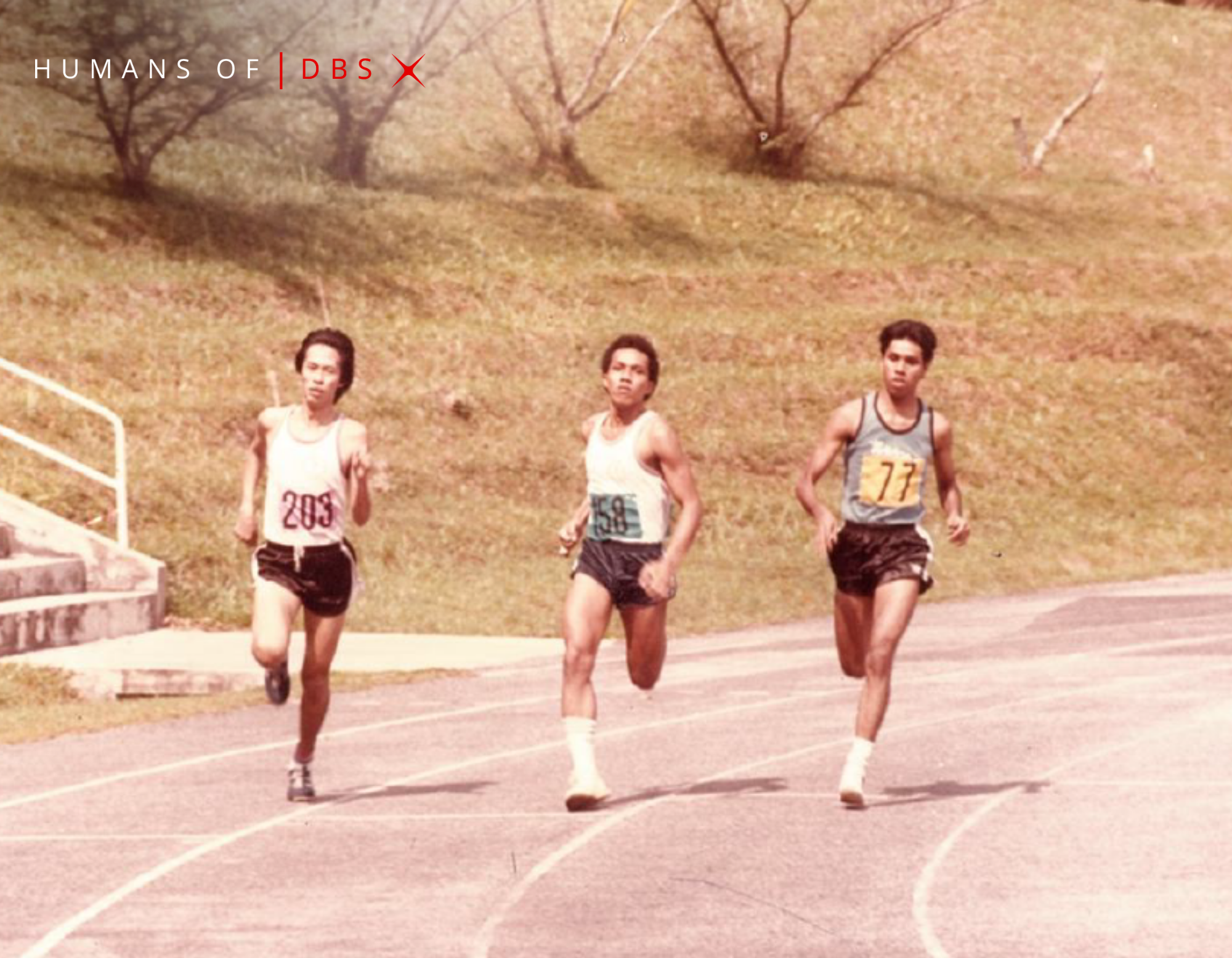 From the early days, we had many activities that encouraged team bonding. I remember taking part in inter-company competitions, proudly taking home medals and trophies. Many of us who took part in the games are still in contact and catch up from time to time. One of the competitions I still get teased about is the Mr DBS pageant that I took part in … and won!
DBS has been a remarkable journey for me, and I am forever grateful for the opportunities it has given me. It's not just a bank, but a family that I am proud to be a part of.
In fact, I met my wife at DBS, and on our wedding day in 1987, the bank even loaned us the company car and driver for our special occasion! It was a special initiative for newly-wed employees then.
Three years ago, I experienced a "full circle" moment.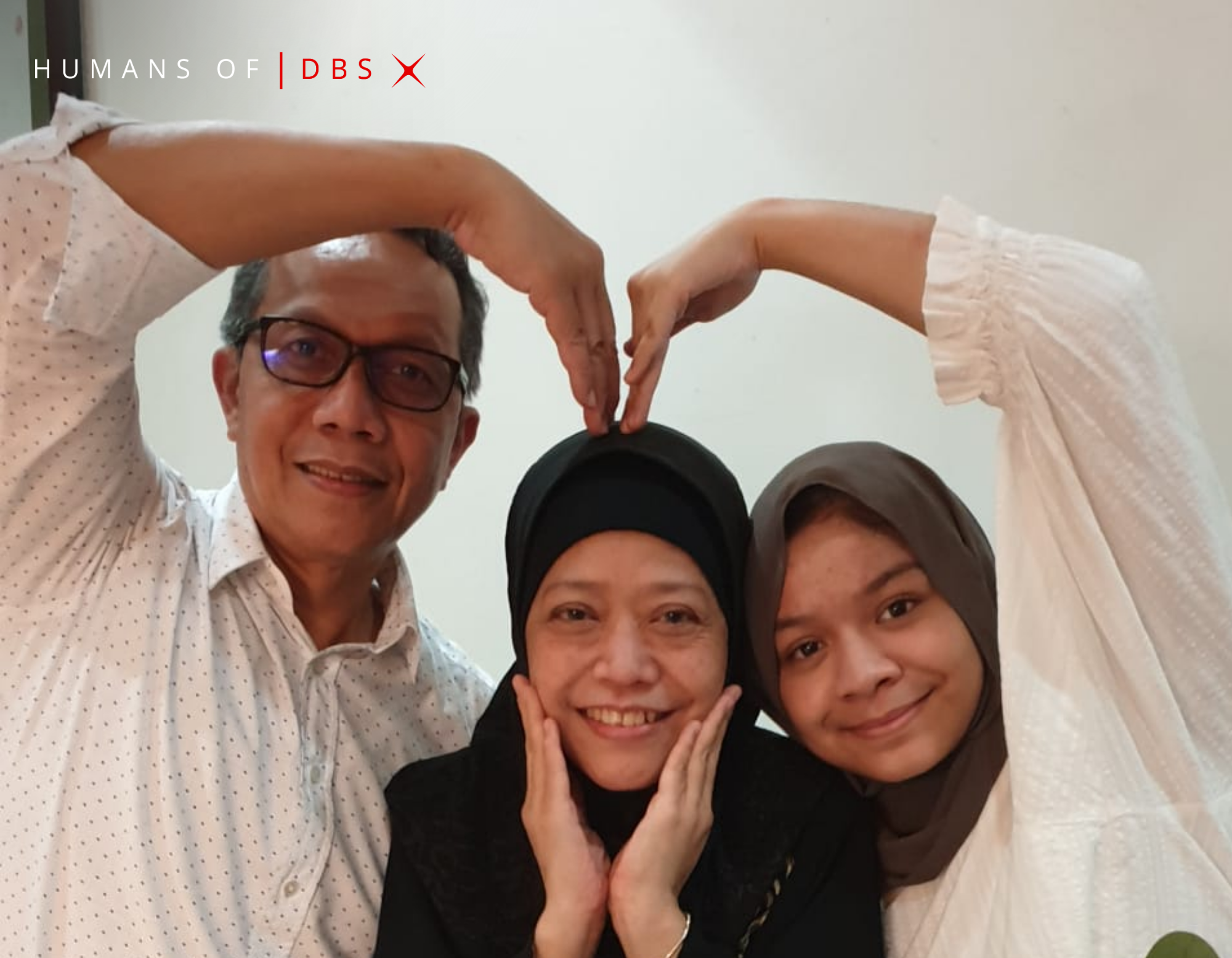 My daughter received an email confirming her internship at DBS. And just like how my parents felt when I joined the bank, I was filled with pride and excitement that my daughter would now get to experience life at DBS."

Abdul Wahib Kassim, IBG Operations team aka Mr DBS
#HumansOfDBS #LifeAtDBS