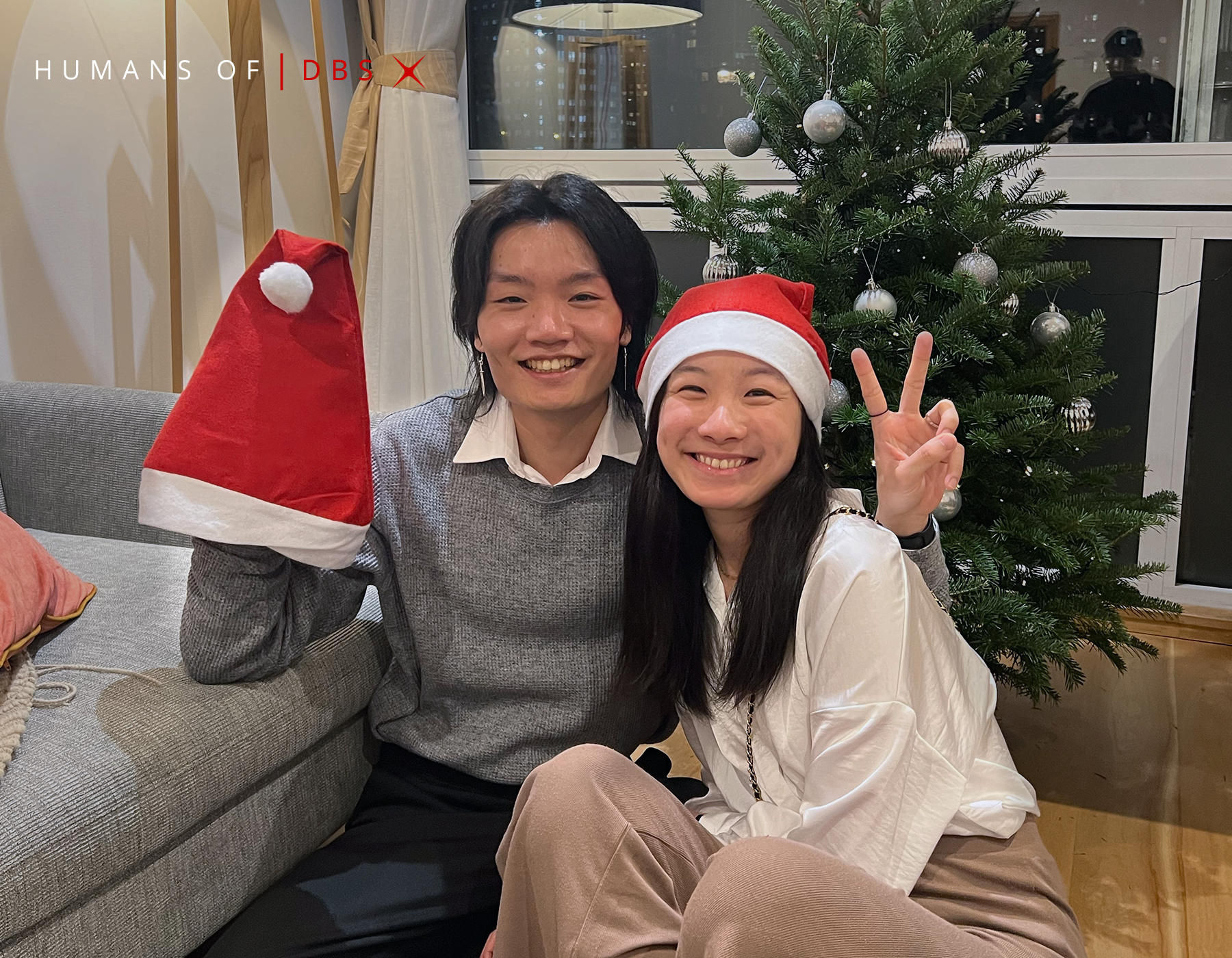 "I'll never forget one of my first commutes to the DBS London office. I stood up, ready to alight at the tube stop closest to the office, only to witness it whoosh by. Shell-shocked, I checked online: the station was closed due to a tube strike the day before.
Today, four months - and many tube station and bus stop closures - later, I've learnt to always factor in extra time, and plan alternate routes for my commute as part of my transition to London life, and my first time living abroad.
Just like that unexpected station closure, my journey to London was also … a surprise.
Flashback to April 2022, I was 28 years old and living in Singapore, where I had been born and raised in. I had just gotten a great promotion at work, and was in the thick of planning my dream wedding in June.
Then, life threw us a curveball.
My fiance was offered a job role in London, and would need to relocate right after our wedding. This was a great opportunity for him, but honestly, we still felt conflicted.
We didn't want to start our married life apart. Career wise, I was now a team leader, something I'd worked hard for after joining DBS as a graduate four years prior. I loved my bosses and team, and could see myself growing professionally here.
Call it a stroke of luck or divine intervention, but one day, I came across a story on our intranet about a Singaporean colleague who also relocated to the DBS London office for her family.
For the first time in weeks, I felt a sense of hope, and reached out to her. Over a call, I shared my worries. We had never met before, but she offered advice, and gave me contacts to reach out to within the London office, to discuss potential roles.
When I later shared my situation with my bosses in Trade Finance, they were also extremely supportive. They spent time discussing and following up with the London counterparts on whether my move there was viable.
I'm not going to romanticise the move - these months were one of the most challenging, albeit fulfilling, times of my life.
In the first few weeks of our move, we were navigating new scopes of work and our free time was spent searching for a suitable long-term rental apartment. We were also figuring out the dynamics of living together for the first time, without a familiar support network.
We looked at over 10 apartments, and even almost ended up in a less than savoury neighbourhood, if not for a colleague who quickly advised me otherwise.
It's been a colourful and eye-opening journey, to say the least, and I'm so grateful for the support of my former bosses in Singapore, and my new colleagues in London who've welcomed me with open arms.
We've eaten mooncakes together to celebrate the Mid Autumn festival, tearfully watched the livestream of the Queen's funeral procession, and cheered on England in the FIFA World Cup.
Living and celebrating Christmas away from home is an experience unlike any other. Despite the challenges, we're glad we took the plunge, are thankful for all the support we found along the way, and would not trade this experience for anything else."
Pei Zhen, Trade Finance team AKA trailblazer
#HumansOfDBS #LifeAtDBS