1 August 2022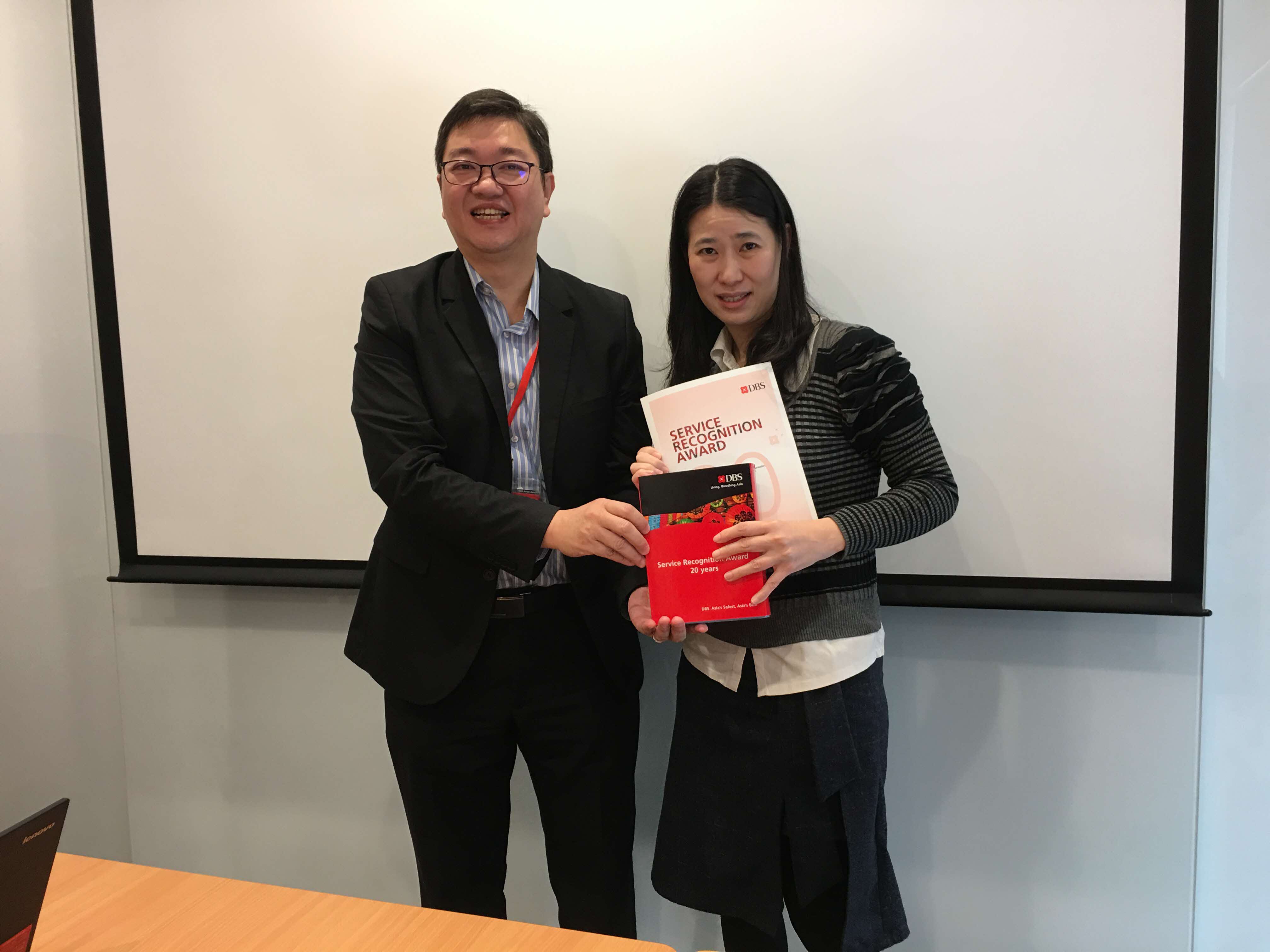 "I was in my fourth year at (then) Dao Heng bank of Hong Kong when the news came.
We were about to be acquired by DBS Bank, a Singaporean company, in the biggest banking takeover of 2001.
Of course, with every major merger, comes a sense of uncertainty and anxiety amongst employees worried about their livelihoods.
Yet, I was confident, fearless and brimming with excitement. I thought, "I can always find another job if this opportunity doesn't work out."
That day never came. Fast-forward two decades later, I'm still working at DBS Hong Kong.
My worldview has definitely expanded after working with teams across markets. I remember my first project - my colleagues from Singapore would visit Hong Kong every fortnight, always with local snacks in tow.
Over carefully hand-carried pandan cakes (which would become my favourite Singaporean snack) and Hong Kong egg rolls, we worked closely together to merge individual systems like our internet and phone banking, to integrated platforms.
The Singaporeans I've worked with are definitely some of the most hardworking people I've ever met. And, they were generous with their time to answer any queries I had, or walk me through certain processes.
Throughout my time here, I've always found new things to learn and be excited about. I have cycled through many different roles in teams across the bank, from consumer banking, to institutional banking, risk management and even IT infrastructure.
In Hong Kong, I've had a front-row seat to the bank's many transformations, from the eras of physical tape backups, to tapeless backups, to hardware servers, to virtual platforms, modern data centres, and even the decommissioning of its mainframe to move to the cloud.
That was definitely a significant milestone! Our former group Technology & Operations head, Dave Gledhill and Hong Kong CEO, Sebastian Paredes, were here the day we turned the switch off.
I would say that DBS' biggest pull factor, and why I remain engaged in the bank, is its culture of always moving forward and ensuring employees are developing alongside the bank.
One of my favourite internal bank slogans: "can do".
Just like the young, fearless fresh-eyed associate I was 21 years ago, DBS is definitely not afraid of change."
- Kitty Cheung, Head of Infrastructure Services, T&O, DBS HK