From 13-years at SPF, to head of the DBS Anti-Scam team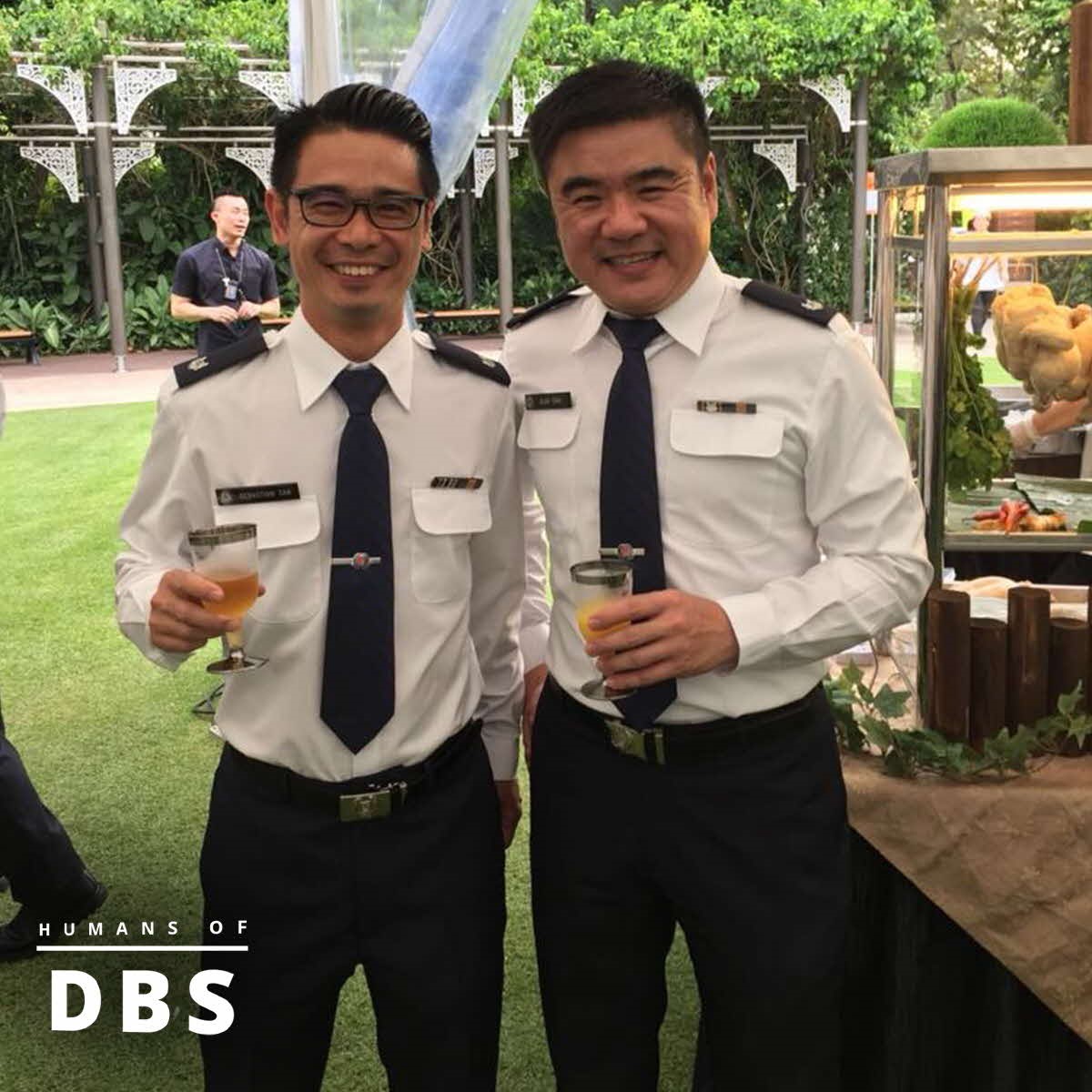 "No doubt about it, fighting crime is my passion. It's in my blood. My dad was a police officer and at 17, I joined the Singapore Police Force.
During my 13-year stint, I oversaw a range of investigations – from violent crimes to white collar crimes in the Criminal Affairs Department.
While I'm no longer with the police, I still consider myself a crime-fighter. Now at DBS, I specialise in fighting against scammers, and the people I protect? Our customers.
I joined the bank in 2013 and since 2019, I've been running the Anti-Scam Team at DBS, managing investigators who monitor transactions in real time as part of our early detection surveillance system.
My daily work includes identifying trends and developing new ways to tackle fraud. I used to call customers whose accounts show irregular activity (my team mostly handles such calls now.)
I remember several calls vividly. Once I called a customer, who was actually still on the phone with the scammer and did not know who to believe. After some time, I managed to persuade her to call me from her daughter's handphone, away from the scammer who was on speaker phone. I eventually convinced her not to make the SGD 170,000 transaction.
My years as a police officer have served me well – I'm more observant, careful, calm and, frankly, not easily bullied. Some people in the bank even call me the "Ah Beng Vice President"! I've learnt how to talk to people (or convince them to talk to me) and pick up pertinent information.
Sometimes, I just get a hunch that something isn't right – and my hunches are often accurate.
Years ago, when I first mooted the idea of an Anti-Scam Team to intercept suspicious transactions in real time, it was pretty unheard of in the industry.
But we had branch staff who encountered scam victims, money mules and so on – and they would come to the investigations team for advice. We also noticed in 2018, 2019 that scams were becoming more rampant, more aggressive.
I was convinced we needed to go a step further and invest our resources in tackling these scams impacting our customers, and thankfully, so did my managers and other stakeholders.
Time was of the essence so there was a lot of hard work to get systems going. There were many late-night tests.
I really like investigation work – not because I enjoy putting people behind bars! – I enjoy solving problems and that keeps me intrigued, keeps me going. I strongly believe we need passion to do a good job.
I'm glad our efforts in the early days paid off, and we're industry leaders when it comes to keeping our customers safe."
– Alan Teng, head of DBS Anti-Scam Team