Covid-19 won't dampen S-REITs' outlook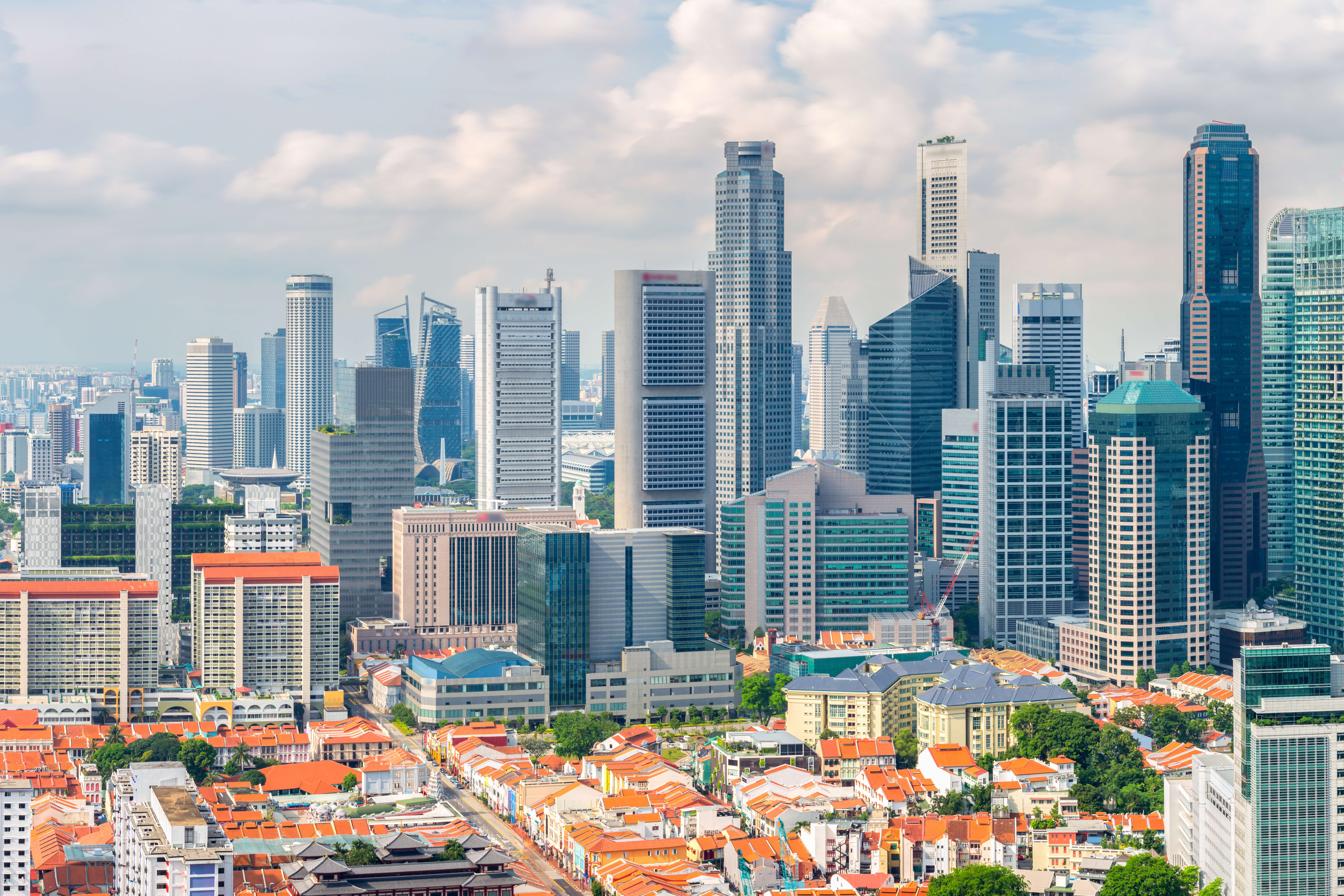 The industrial S-REIT sector holds promise for investors amid the economy's slow recovery from the effects of Covid-19.
The economic impact of the Covid-19 virus on countries worldwide cannot be overstated, with various industries and businesses continuing to struggle with the financial fallout from the pandemic.
It is no different in Singapore. And with rental reliefs and government incentives set to be rolled out in the coming months, DBS economists believe the worst is behind us.

Even in pre-Covid-19 times, real estate has often proven to be an excellent long-term investment, because they usually provide high dividends, as well as the potential for moderate, long-term capital appreciation.
However, on the back of a broadening rally in S-REITs in recent months – a trend expected to continue into the second half of 2020 - there is reason to believe that the property sector in Singapore is currently ripe for further investment.
Notably, there is much value to be found in the industrial S-REIT subsector, which will be buoyed by the acceleration of structural growth trends post Covid-19, including the rise of e-commerce, as well as office decentralisation in Singapore.
While the expenses incurred by landlords from rendering assistance to their tenants are set to be reflected in the upcoming 2QCY20 results, the impact across the sector remains manageable at c.3-5% of revenues.1
However, the best value within the industrial S-REIT subsector comes not from the larger-cap industrial S-REITs, but from the mid-cap S-REITs.
In general, mid-cap REITs are usually able to produce better returns because of their ability to act quicker than large-cap REITs, while also being more financially stable than their small-cap counterparts.
And now, while the larger-cap industrial S-REITs have rightfully been awarded premium valuations by investors, the majority of their share prices are currently close to multi-year highs.
Mid-cap industrial S-REITs, though, have ample valuation buffers, while some have also gradually increased their overseas portfolio over the years, making it more diversified. Examples of mid-cap REITs that have done so include ARA LOGOS Logistics Trust (ALLT) and Soilbuild Business Space REIT (SBREIT), who have 27% and 17% of their respective portfolios in Australia.2
Most mid-cap REITs are also unaffected by the increasing borrowing margins, having already refinanced their debt obligations early on. Indeed, some mid-cap REITs could even lower their cost of debt, especially with an increase in access to alternative debt instruments and funding sources.
Some mid-cap industrial S-REITs to look out for are Ascendas India Trust (AIT), ALLT and SBREIT. ALLT in particular stands out for its quality ramp-up properties in Singapore, while SBREIT's larger exposure in the business park/hi-specification segments, which support the manufacturing sector, helps to set them apart from the rest.
In addition, these mid-cap S-REITs are likely to be able to tap on their sponsors for inorganic growth in the longer term.
These factors spark belief that mid-cap industrial S-REITs will be able to outperform the large caps in FY21, making them valuable and relatively cheap investments.
The outlook is similarly positive for office S-REITs, especially in the near term, as the lack of upcoming supply over the next two years (2020-2022) will support office S-REITs portfolio occupancies.
Understandably, there are concerns that the prevalence of work-from-home (WFH) policies due to Covid-19 will affect the office S-REIT subsector. However, a complete pivot towards WFH is unlikely, even as flexible working policies persist.
In fact, office S-REITs will adapt to their tenants' evolving needs while also integrating with sustainability practices, leading more of them to offer flexible workspaces. These factors, coupled with the current attractive risk/reward ratios for the sector, make office S-REITs an attractive buying opportunity for investors.
Likewise, investors can also consider retail S-REITs, as the worst appears to be over for that subsector. This stems from Singapore's move to Phase Two of the circuit breaker in June, the gradual reopening of more retail malls and stores from July onwards, as well as the lower number of community spread Covid-19 cases recorded during this period.

As a result, footfall returned sooner than expected. In fact, there have been encouraging signs since retail malls were reopened, with sales momentum approaching pre-Covid-19 levels.
Nonetheless, landlords will still have to be proactive in attracting consumers to the malls to spend, especially as online shopping and food delivery have grown popular since the pandemic began. Tourist-dependent malls could also see the slowest pace of recovery, given that leisure travel is unlikely to resume this year.
In general, however, even as Singapore continues to navigate the economic impact of the Covid-19 pandemic, S-REITs are expected to eventually return to a virtuous acquisition growth cycle.
Interested in the latest trends that could shape your investments? DBS Asian Insights Conference 2020 is now available on demand here.

Follow us on Twitter (@dbsbank) and LinkedIn (@dbs-bank) for the latest updates.
For more research insights, subscribe to our Kopi Time podcast and DBS YouTube channel.
1 Pg 5 – Singapore REITs Overview
2 Pg 5 – Singapore Industrial REIT report