Industry veteran Tan Su Shan talks about the big push towards going digital, and why she foresees a world where people no longer use cash as the mainstay.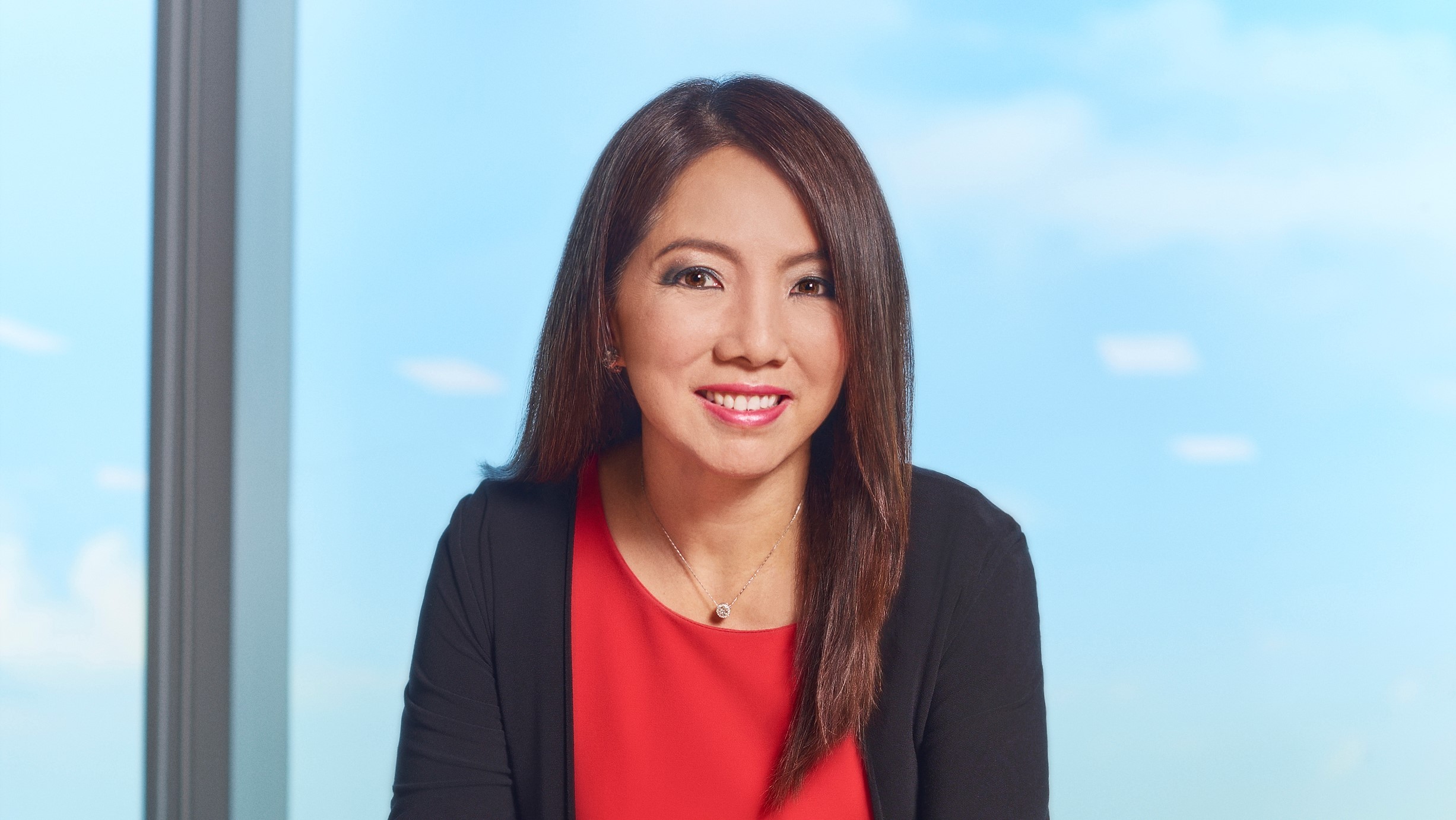 By Lee U-Wen, The Business Times
TAN Su Shan - the group head of institutional banking at DBS - begins this interview with The Business Times (BT) by declaring that she is "segment, country and product-agnostic".
"I don't care if you are a startup with no money, or a multinational in a hundred countries. I look at the business holistically," said Tan, one of the bank's most senior executives, at her office in Tower 3 of Marina Bay Financial Centre.
She speaks of the need to ensure all companies, big or small, have access to the necessary information, resources and financing to be competitive, especially in the current difficult operating environment that is troubled by wars, geopolitical tensions and supply chain disruptions, among many other challenges.
One of the ways DBS ensured small and medium-sized enterprises (SMEs) in Singapore were able to ride through the impact of the coronavirus pandemic was the provision of collateral-free loans. Since the start of Covid-19 more than 2 years ago, the bank has approved over 16,300 such loans totalling more than S$7 billion to SMEs, with 90 per cent going to micro SMEs.
But companies these days need more than just financing in order to thrive, as Tan shares during the interview where she also gave her views on the ongoing push towards digitalisation, the importance of having real-time data to make informed decisions, and whether Singapore could see a day when the country goes fully cashless. The following is an excerpt of the 45-minute interview, which has been edited for brevity.
BT: As far as going digital is concerned, how have things changed for DBS over the last couple of years, especially with the challenges posed by the pandemic?
What I've tried to do in the last 3 years is to bring different segments, markets and industries together. Now that we have digitised things in a big way, the industry lines start to get blurred.
Who would have thought, for instance, that a taxi company could do banking? (ComfortDelGro in 2020 became the first transport operator to have its booking app integrated into DBS' Paylah! platform.)
The way I've organised our business is I've taken an industry lens, where the industry needs to know everything end-to-end and what are the breaks in the new world.
So it's about being able to understand the upstream and downstream implications of supply chains, understanding the industry pivots, and then being able to create digital journeys end-to-end.
BT: There's been a significant shift towards e-payments and moving transactions online, not just in Singapore but almost everywhere else in the world.
The digitisation of payments in many countries means a lot of savings - in money and time - for SMEs. Things are now so much more convenient because SMEs no longer have to collect cash or go down to the bank every day to deposit their cheques.
Today it's all about instant reconciliation, instant collection and instant payments. It's great because your customers like it, and so do your employees. And if you have gig workers, they want to be paid right away, and not have to wait until, say, the end of the month.
Our corporate banking business started the API (application programming interface) journey in 2016. In 3 years, we were able to plug as many APIs as possible. We were actually able to plug hundreds of APIs to big caps and now smaller businesses too. So when Covid-19 happened in 2020, we were ready with the know-how to meet the demand as everything went online.
BT: Do you have enough skills and talent to handle this growing demand and to keep up with the latest trends?
We are still hiring. All of these new skills that the bank constantly needs, you can't really find in the market. You've got to train people, and some of the jobs are completely new too.
I believe in learning by doing, and from talking to people. My entire team has even gotten into the metaverse and created all sorts of things including avatars.
We recently hired a bunch of 20- somethings who are really good at programming for the blockchain and the crypto world. And they're not all tech people - they are business management and even mechanical engineering graduates. They taught themselves these new skills and now they are sharing that knowledge with everyone else.
So, it's either we partner with others or we have to learn how to do things on our own. Often, we have to do both, and at the same time. Sometimes we fail, and if we do, we pick ourselves up, learn and try again.
BT: Beyond having access to money, companies also look for ways to broaden their network, meet potential partners and to enter new markets. Do you see more of that?
Definitely, and that's why we have all this industry expertise. I have told my industry heads - don't just focus on the big caps, but look at the mid caps and small caps too, because they're all part of the whole ecosystem. Increasingly, my RMs (relationship managers) who cover the SMEs are also part of various industry councils, whether it's in electric vehicles or technology or education.
We do industry-specific events and besides the SMEs, we invite the bigger players to participate as well.
There's plenty of networking, and we conduct workshops where we can share with them what an API is all about, how to make your payments online, and how to digitalise their customer journeys and make things simpler for their customers. We conducted a lot of digital workshops during the pandemic, to help more companies cross that digital line.
BT: Many of the smaller firms, especially, may not have the people to make sense of the data and to know what types of decisions to take.
Life is not easy as an SME, and it's not possible to know everything on your own. There are many companies that don't have someone like a chief digital officer. That's why we want to cookie-cutter this with our digital solutions.
Our API calls have grown many times since early 2020. We have trained our RMs to be industry-savvy. In the past, they were generalists rather than industry specialists. Once we got them to be grouped into industry clusters, they would attend the different industry events and be able to better work with companies in those sectors.
BT: Are businesses moving fast enough in their digitalisation journey?
Covid-19 pushed it, that's for sure. Before the pandemic, many people still wanted to use cheques because they were free. They would come down to the bank, join the queue, bank in their cheques and wait for them to get credited. Then when the pandemic happened, we taught people how to use things like PayNow and after they did so, they got used to it and they realised just how convenient it was.
Companies could pay their suppliers using our app without the need to collect cash or cheques. Once they saw the benefits, they didn't go back (to their old methods). But to get them there, you need that sort of event to happen. And honestly, Covid was the catalyst.
BT: Do you feel there's still a place for cash in a modern society like Singapore?
We are seeing the usage of cash drop by double-digits. It's quite significant. There are fewer ATM machines around these days, and the number of trips that people made to ATMs definitely dropped big time during Covid.
For me, I foresee a world where we will no longer use cash as the mainstay. Our hawkers were the hardest to convince (to accept epayments), but when Covid happened and people had things like the CDC (Community Development Council) vouchers (that could be redeemed with their phones), we saw a significant take-up rate.
Once people know how it works and see the convenience, the behaviour will change. Even my 84-year old mother uses PayNow, so anyone can do it.
Source: The Business Times © SPH Media Limited. Permission required for reproduction.