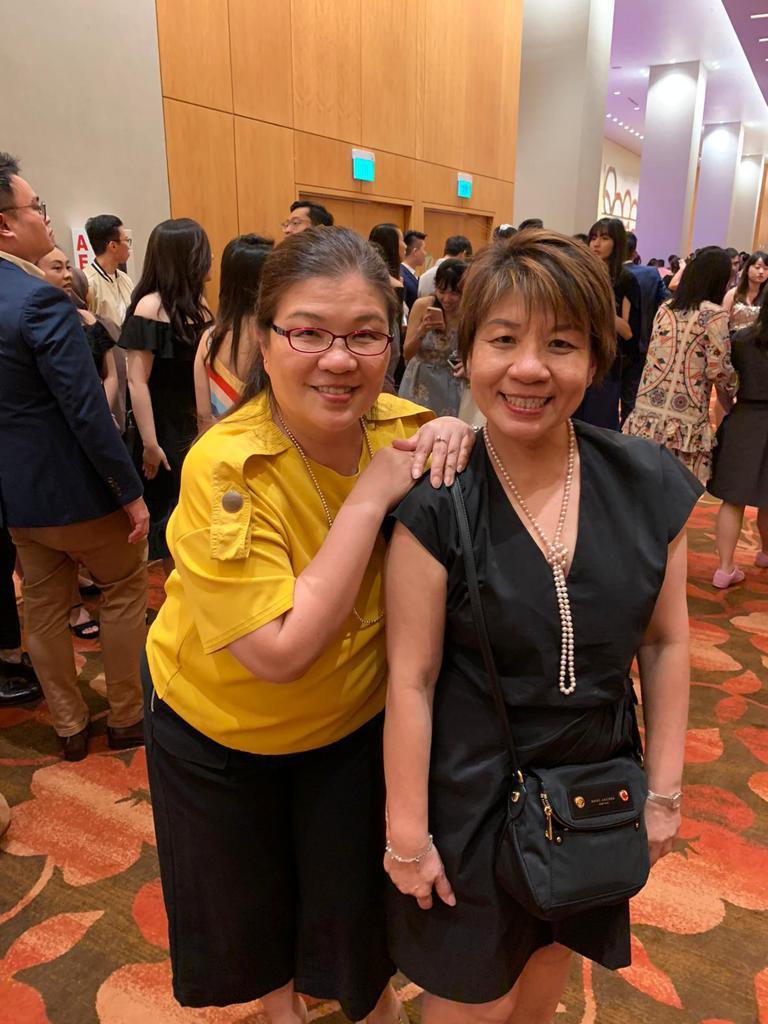 "People have asked us why our family seem to be 'in love' with DBS… I think we're just proud to be part of a company that has played an important role for Singapore and has also treated us very well over the years."

Meet Jenny and Sally, two sisters who have been at DBS for over 30 years! Their eldest sister was also a DBS employee in the bank's early years before retiring.
Sally, the middle of the trio, recalled: "When I was first offered the job at DBS in 1989, the first thing I did was to call my eldest sister. Her first response was, 'Huh? Why you also want to join me at DBS?' But of course she was really happy for me. Our parents too were also very proud that all their daughters ended up working for a bank. DBS was still a young bank then, but it was already an important name in Singapore in an important industry. Our parents worked very hard to ensured that we had a good education and I think they just wanted the best for us for our future."
Jenny, who joined DBS in 1984, added: "Actually when Sally got the job, I was secretly hoping that my brothers would apply for a job at DBS too! It would have been really interesting if all of us had worked at the same company – it would have been like a family within a family."
Today, Jenny is a Deputy Service Manager at the DBS South Bridge branch, while Sally is a VP/team lead for Securities & Fiduciary Services Operations. Although the sisters have never worked alongside each other, they do meet up at DBS employee events, including the annual Dinner and Dance and DBS Family Day. Additionally, Jenny and Sally often travel together with their eldest sister, sometimes without their husbands along.
"As sisters, we have a very strong bond, but I think it's important that we continually build and strengthen our relationship by meeting up, doing activities together, and sharing our lives with one another," said Sally.
"It's the same with our colleagues, aka our work family, too," Jenny added. "Like all families, I think there will be disagreements and unhappiness sometimes, but with the trust and relationships you build over the years, we can put things aside and just come together as one at the end of the day."
"Our wish for DBS' birthday this year and the years ahead is for the bank to continue being a best employer of choice. The bank has treated us well, and with schemes like the Employee Share Plan, we feel like we have a share in the company's successes, just like it is in a family."