I left my 13-year Disney career to be a trainee at DBS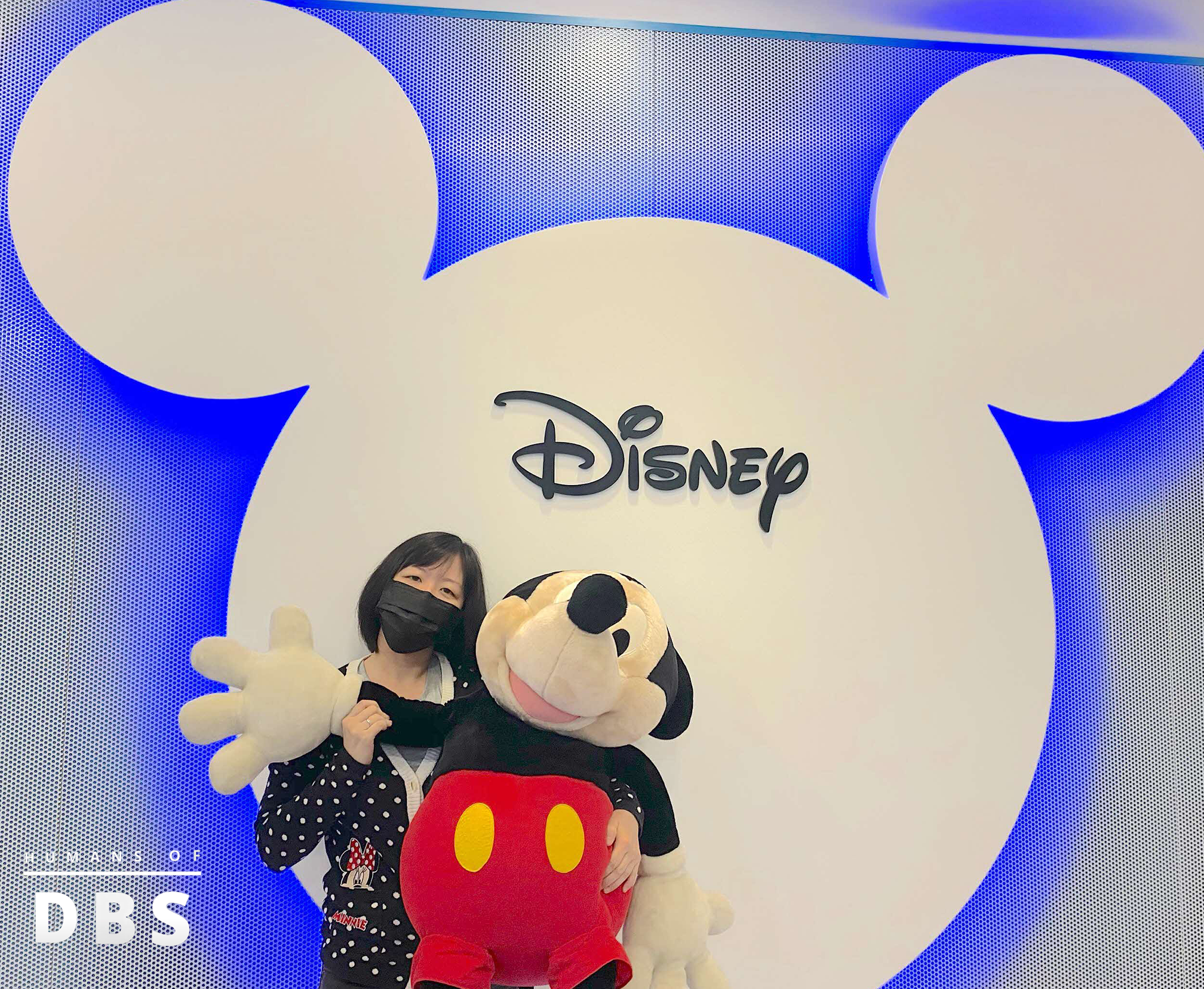 I was 13 years into my career as a video editor at Disney when I found out I was accepted into a mid-career trainee developer programme attached to DBS.
Naturally, my family was quite apprehensive. It was the end of 2020, we were in the middle of the pandemic, I was deep in my comfort zone (could probably work with my eyes closed), working cross-regionally, training new hires, and even handling blockbuster releases of Disney/Marvel films!
But I knew I would definitely regret it if I didn't give this a try so I took the plunge and quit my job.
It may seem like a random spur-of-the-moment decision, but I had been juggling work, and coding on the side for over a year now.
How I got into coding, however, was a chance encounter. A few years back, I watched a documentary on Masako Wakamiya. At age 81, she learnt to code and began creating fun games for the elderly.
I'd always seen coding as a cool skill to pick up, but thought it was only something younger fresh graduates did. Masako Wakamiya inspired me. If she could pick it up at 81, surely I could too.
I started by building simple websites and solving algorithm puzzles found on YouTube, and got such a dopamine kick every time I successfully sorted virtual fruits by alphabetical order, or by their size. As I moved on to more complex code, I realised I was hooked.
To give some context, I've always loved solving puzzles. At Disney, I was part of an unofficial lunch-time board game club. We'd speed-eat for 15 minutes and spend the rest of the hour immersed in games like Catan or my personal favourite, Ticket to Ride (getting the longest train was the dream!)
Eventually I enrolled in a part-time bootcamp. For nine months, I'd work full time at Disney, and spend my evenings and nights coding. I had no social life during that time (thankfully, I didn't lose any friends) but I felt so alive, and full of purpose.
Today, several years after I started coding virtual fruits, I'm now building and maintaining features of the DBS NavPlanner full-time. Every day is different, and feels like a new challenge.
Before I joined DBS, I only thought of a bank as a place to store my money. Having been here for over a year, I realise the scale of work that goes into making sure customers have a seamless, smooth banking experience - business teams, security teams, developers, mobile testers, I could go on and on.
For anyone considering a mid-career switch, ask yourself this: "would you regret it if you didn't try?"
- Linda Lee, Technology & Operations, DBS