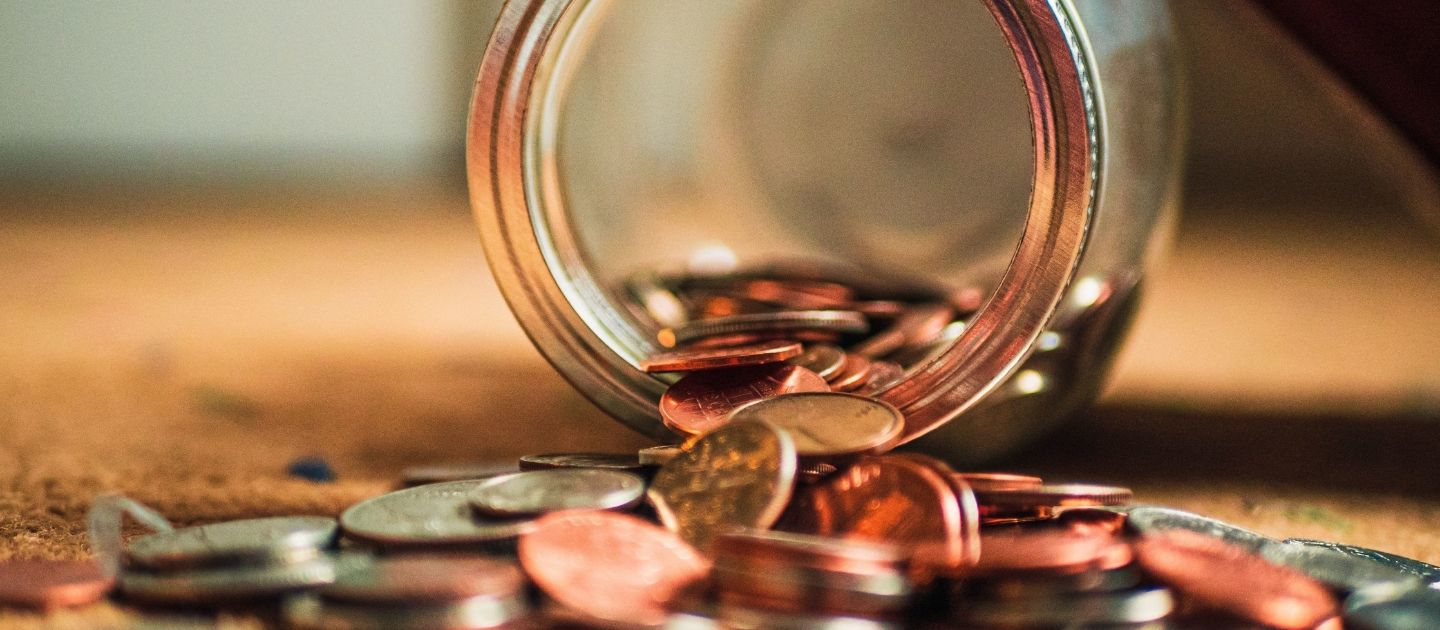 Description
Announced Date
Ex Date
Payment Date
Amount (cents)1
2023
2Q interim dividend
3-Aug-23
11-Aug-23
24-Aug-23
48 one-tier
1Q interim dividend
2-May-23
9-May-23
22-May-23
42 one-tier
 
Description
Announced Date
Ex Date
Payment Date
Amount (cents)1
2022
4Q final dividend
13-Feb-23
10-Apr-23
21-Apr-23
42 one-tier
Special dividend
13-Feb-23
10-Apr-23
21-Apr-23
50 one-tier
3Q interim dividend
3-Nov-22
11-Nov-22
24-Nov-22
36 one-tier
2Q interim dividend
4-Aug-22
15-Aug-22
26-Aug-22
36 one-tier
1Q interim dividend
29-Apr-22
11-May-22
25-May-22
36 one-tier
 
Description
Announced Date
Ex Date
Payment Date
Amount (cents)1
2021
4Q final dividend
14-Feb-22
8-Apr-22
22-Apr-22
36 one-tier
3Q interim dividend
5-Nov-21
12-Nov-21
26-Nov-21
33 one-tier
2Q interim dividend
5-Aug-21
13-Aug-21
26-Aug-21
33 one-tier
1Q interim dividend2
30-Apr-21
10-May-21
25-Jun-21
18 one-tier
(Scrip price: $29.54)
 
Description
Announced Date
Ex Date
Payment Date
Amount (cents)1
2020
Final dividend2
10-Feb-21
7-Apr-21
24-May-21
18 one-tier
(Scrip price: $28.77)
3Q interim dividend2
5-Nov-20
12-Nov-20
29-Dec-20
18 one-tier
(Scrip price: $23.93)
2Q interim dividend2
6-Aug-20
14-Aug-20
5-Oct-20
18 one-tier
(Scrip price: $21.04)
1Q interim dividend
30-Apr-20
12-May-20
26-May-20
33 one-tier
 
2019
Final dividend
13-Feb-20
12-May-20
26-May-20
33 one-tier
3Q interim dividend
11-Nov-19
18-Nov-19
29-Nov-19
30 one-tier
2Q interim dividend
29-Jul-19
5-Aug-19
20-Aug-19
30 one-tier
1Q interim dividend
29-Apr-19
17-May-19
31-May-19
30 one-tier
 
2018
Final dividend
18-Feb-19
2-May-19
17-May-19
60 one-tier
1H interim dividend
2-Aug-18
8-Aug-18
21-Aug-18
60 one-tier
 
2017
Final dividend
8-Feb-18
3-May-18
15-May-18
60 one-tier
Special dividend
8-Feb-18
3-May-18
15-May-18
50 one-tier
1H interim dividend2
4-Aug-17
11-Aug-17
27-Sep-17
33 one-tier
 
2016
Final dividend2
16-Feb-17
4-May-17
20-Jun-17
30 one-tier
1H interim dividend2
8-Aug-16
15-Aug-16
29-Sep-16
30 one-tier
 
2015
Final dividend2
22-Feb-16
5-May-16
20-Jun-16
30 one-tier
1H interim dividend2
27-Jul-15
31-Jul-15
18-Sep-15
30 one-tier
 
2014
Final dividend2
10-Feb-15
27-Apr-15
12-Jun-15
30 one-tier
1H interim dividend2
1-Aug-14
13-Aug-14
26-Sep-14
28 one-tier
 
2013
Final dividend2
14-Feb-14
12-May-14
26-Jun-14
30 one-tier
1H interim dividend2
1-Aug-13
15-Aug-13
30-Sep-13
28 one-tier
 
2012
Final dividend2
6-Feb-13
13-May-13
27-Jun-13
28 one-tier
1H interim dividend2
03-Aug-12
15-Aug-12
01-Oct-12
28 one-tier
 
2011
Final dividend2
10-Feb-12
09-May-12
29-Jun-12
28 one-tier
1H interim dividend2
28-Jul-11
08-Aug-11
30-Sep-11
28 one-tier
 
2010
Final dividend2
11-Feb-11
12-May-11
05-Jul-11
28 one-tier
2Q interim dividend2
30-Jul-10
20-Aug-10
13-Oct-10
14 one-tier
1Q interim dividend2
07-May-10
20-May-10
08-Jul-10
14 one-tier
 
2009
Final dividend2
05-Feb-10
20-May-10
08-Jul-10
14 one-tier
3Q interim dividend
06-Nov-09
18-Nov-09
04-Dec-09
14 one-tier
2Q interim dividend
07-Aug-09
20-Aug-09
04-Sep-09
14 one-tier
1Q interim dividend
08-May-09
20-May-09
04-Jun-09
14 one-tier
 
2008
Final dividend
13-Feb-09
14-Apr-09
29-Apr-09
14 one-tier
3Q interim dividend
07-Nov-08
19-Nov-08
04-Dec-08
17 one-tier
2Q interim dividend
07-Aug-08
19-Aug-08
03-Sep-08
17 one-tier
1Q interim dividend
07-May-08
20-May-08
04-Jun-08
17 one-tier
 
2007
Final dividend
15-Feb-08
07-Apr-08
22-Apr-08
17 one-tier
3Q interim dividend
26-Oct-07
07-Nov-07
26-Nov-07
17 less tax
2Q interim dividend
27-Jul-07
07-Aug-07
23-Aug-07
17 less tax
1Q interim dividend
04-May-07
16-May-07
01-Jun-07
17 less tax
 
2006
Special dividend
15-Feb-07
10-Apr-07
25-Apr-07
4 less tax
Final dividend
15-Feb-07
10-Apr-07
25-Apr-07
17 less tax
3Q interim dividend
27-Oct-06
08-Nov-06
23-Nov-06
14 less tax
2Q interim dividend
28-Jul-06
10-Aug-06
25-Aug-06
14 less tax
1Q interim dividend
28-Apr-06
11-May-06
26-May-06
14 less tax
 
2005
Final dividend
17-Feb-06
04-Apr-06
20-Apr-06
14 less tax
3Q interim dividend
28-Oct-05
11-Nov-05
28-Nov-05
13 less tax
2Q interim dividend
29-Jul-05
11-Aug-05
26-Aug-05
13 less tax
1Q interim dividend
29-Apr-05
19-May-05
07-Jun-05
9 less tax
 
2004
Final dividend
18-Feb-05
05-May-05
20-May-05
19 less tax
1H interim dividend
30-Jul-04
12-Aug-04
27-Aug-04
15 less tax
 
2003
Final dividend
20-Feb-04
04-May-04
19-May-04
14 less tax
1H interim dividend
01-Aug-03
13-Aug-03
28-Aug-03
12 less tax
 
2002
Final dividend
21-Feb-03
24-Apr-03
12-May-03
14 less tax
1H interim dividend
22-Jul-02
01-Aug-02
19-Aug-02
12 less tax
 
2001
Final dividend
19-Feb-02
03-May-02
20-May-02
14 less tax
1H interim dividend
24-Jul-01
02-Aug-01
20-Aug-01
12 less tax
Notes
1 Adjusted for the rights issue announced on 22-Dec-08. Amounts paid prior to this date were adjusted by a factor of 0.85 based on the one-for-two entitlement and subscription price of $5.42 per rights share (a discount of approximately 45% to the pre-announcement closing price)
2 Scrip Dividend Scheme applies. Learn more about our Scrip Dividend Scheme here.
Thank you. Your feedback will help us serve you better.
Was this information useful?
Thank you for your feedback
Let us know how this article helped:
We're sorry to hear that.
We're sorry to hear that

Enter only letters, numbers or @!$&-/()',.