ONDC allows MSMEs to compete on equal footing
ONDC aims to create new opportunities, curb digital monopolies and support MSMEs and small traders to help them get on online platforms and act as key for MSMEs to avoid costly, time-consuming partnerships. In an exclusive interaction with ETBFSI, Divyesh Dalal, Managing Director & Head, Global Transaction Services, DBS Bank India highlighted the role and challenges for MSMEs on ONDC: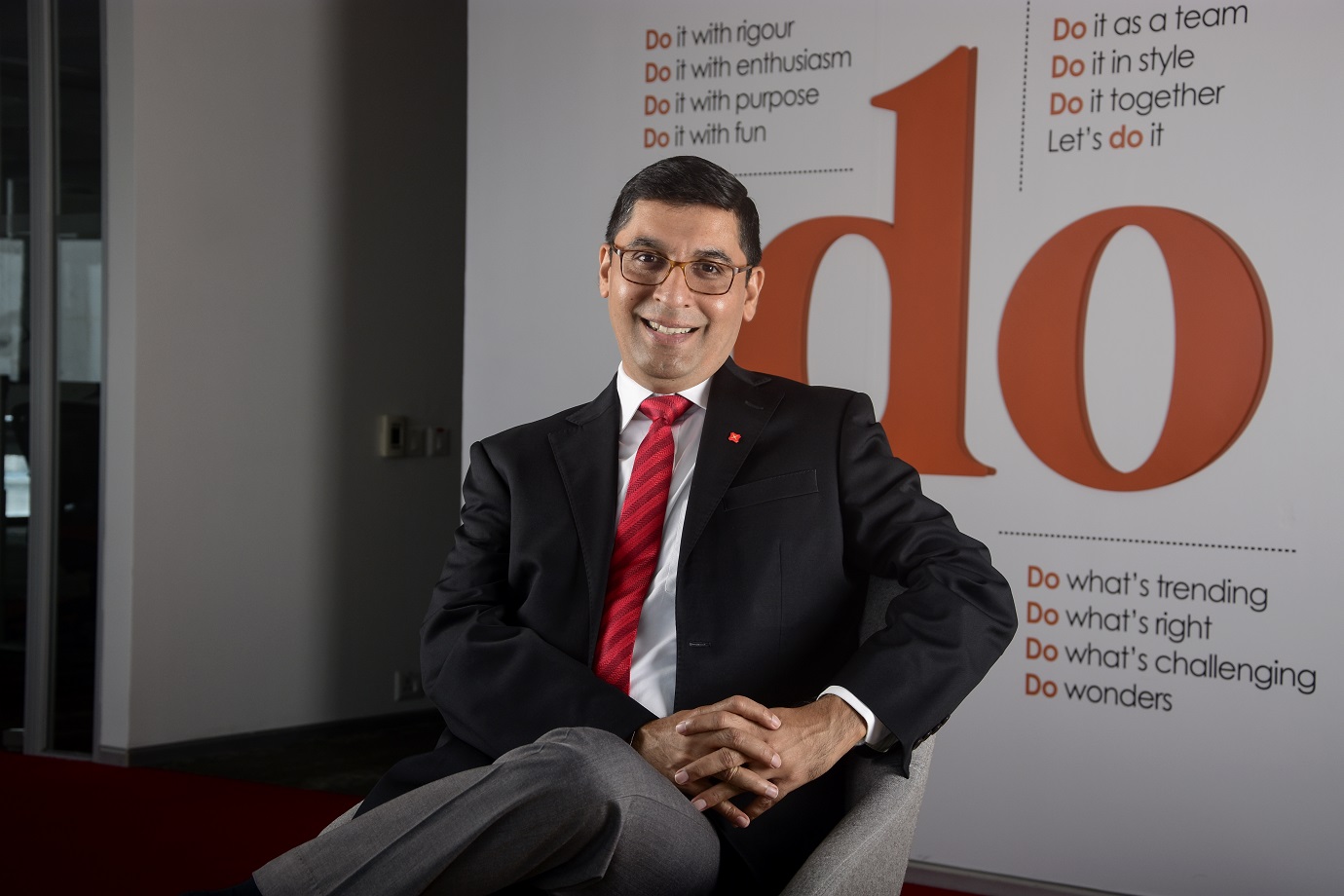 Open Network for Digital Commerce (ONDC), an initiative of the Department of Promotion of Industry and Internal Trade (DPIIT), Ministry of Commerce, Government of India, is becoming the new normal for the MSME sector enabling buyers and sellers on different platforms to complete a transaction seamlessly.
ONDC helps them to avoid costly and time-consuming partnerships with established marketplaces or maintaining their websites to independently sell their goods and services.
It aims to create new opportunities, curb digital monopolies and by supporting MSMEs and small traders and help them get on online platforms.
ONDC has been incorporated as a Section 8 company in December 2021 with the Quality Council of India and Protean eGov Technologies Limited as initial promoters. It's a strategic government initiative aimed at democratising the entire Indian digital commerce environment. It is a network based on an open architecture protocol that will enable local commerce across segments.
Now, a key question that remains is how well the ONDC platform is performing for the sector and what are the challenges associated with it.
In an exclusive interview with ETBFSI, Divyesh Dalal, Managing Director & Head – Global Transaction Services, DBS Bank India shared how ONDC functions, what are the challenges faced by MSMEs on ONDC platform, and how MSMEs are adopting digitalisation.
"ONDC is a network based on an open architecture protocol that will enable local commerce across segments. Through a common communication protocol, it enables buyers and sellers on different platforms to complete a transaction seamlessly. The core ONDC offering will not only drive digital adoption for MSMEs, but also provide greater visibility through a new channel of sales," he believes.
What are the challenges and opportunities for MSMEs concerning ONDC?
ONDC seeks to encourage small retailers to enter ecommerce and onboard sellers via seller applications. It also enables buyers to search for products, filter and select from options and checkout multi-seller carts.
It will provide opportunities for sellers of any size to compete on equal footing with large market players with the freedom to operate on their own terms online. The initiative will further drive digital penetration in the country and foster innovation, particularly in the start-up ecosystem.
ONDC is expected to drive the Gross Merchandise Value of India from 4.5 lakh crore to 7.5 lakh crore. It will have a domino effect, formalising the economy over the next decade and creating more jobs. Other important factors to consider would be transaction fees and a swift dispute resolution mechanism. Assuring sellers and winning their confidence will be key to ONDC's success. The information generated through the network participants will present an opportunity for Indian banks to build credit information records based on digital transactions across multiple channels. The banks will need to evolve from a traditional asset- or collateral-backed model of lending to a new cash flow-based lending, using records and trails of digital transactions.
How MSMEs are adopting digitalisation?
The pandemic accelerated the digital adoption by Indian MSMEs thereby helping them to expand their footprint and achieve greater efficiency. The response from MSMEs toward digitalisation has largely been positive and they are optimistic about the benefits of incorporating digital solutions to their business.
We have been proactive in identifying the needs of these enterprises and have created tech-enabled solutions that directly impact efficiency across the supply chain. The Bank has launched digital solutions around manufacturing, dairy, shipping, logistics and the retail supply chain space, which has resulted in efficiencies for MSMEs.
We have also introduced an industry-first digital and paperless trade financing solution for freight forwarders leveraging E-Way bill verification and offer real-time online tracking of cross-border collections for businesses. Our partnership with the larger start-up ecosystem has enabled us to get to market with tech-enabled solutions that drive commerce between large anchor and MSME spoke.
Our ability to work with multiple partners and stakeholders, along with key anchors within an ecosystem has been well received by the MSME clients. They clearly see value derived from an integrated digital offering, which helps drive scale and efficiency
Tell us about your vision behind the DBS-Gofrugal partnership for MSME sector
Our endeavor has always been to enable our customers to drive scale and efficiency through innovative digital solutions. The Gofrugal partnership is a step in that direction. The integrated offering will enable SMEs to list their products on the ONDC platform, thereby driving participation of MSMEs in the fast-growing eCommerce ecosystem.
The additional channel of distribution and sales will be a key driver for the merchants as Indian consumers adapt to online commerce across tier 2 and 3 cities.
In addition to opening an additional sales channel, the offering will also cater to the cash management needs and working capital requirements of the MSME merchants. Our composite suite of products for MSMEs should help them drive efficiency whilst scaling across platforms.
Given the ability to sell across various platforms, online and offline, the merchants will look for solutions which will enable them to collect efficiently through a single integration and to utilize liquidity for scaling up business.
Our integrated offering will enable them to digitally avail working capital financing and transaction banking solutions. Further, our engagement with channel partners, i.e., dealer distributors and anchor sellers, will also enable us to drive efficiency across the supply chain – a latent need. We believe this breadth of offering will be unparallel and shall help us build a stronger relationship with the merchants.
As featured in ETBFSI ONDC allows MSMEs to compete on equal footing with large market players: DBS Bank's Divyesh Dalal