In full bloom: Steel magnolias who forged DBS' mettle
By DBS and The Nutgraf, 2 Aug 2023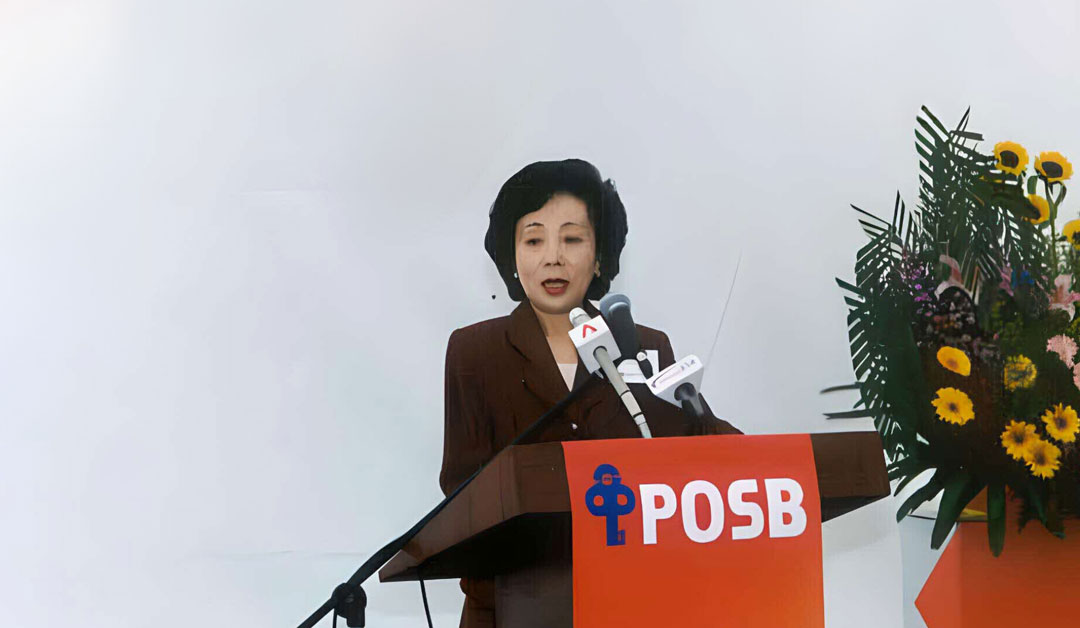 The articles in this series are presented jointly by DBS and content agency The Nutgraf. In the lead up to the bank's 55th anniversary, The Nutgraf team interviewed 12 alumni to uncover these lesser-known stories about the bank in its early days, and its key contributions to a young and developing Singapore.
As she held the 'A' Levels certificate in her hands, Mrs Kwa Mei Lin felt a mixture of relief and consternation.
She passed the exam, becoming part of a small but growing group of educated young women back in the 1970s, a time where women were not expected to study very much. Her father had, in fact, told her not to take the exams because he wanted her to earn a salary to support the family, a common path for many young Singaporeans in those days.
She insisted, got her way, and won. But victory was bittersweet – she would have to pass up on her route to university, do the dutiful, and enter the workforce because of the opportunity she was afforded.
"My father had told me not to do the 'A' Levels, but I went to apply for a bursary to complete it before I joined DBS," she recalled.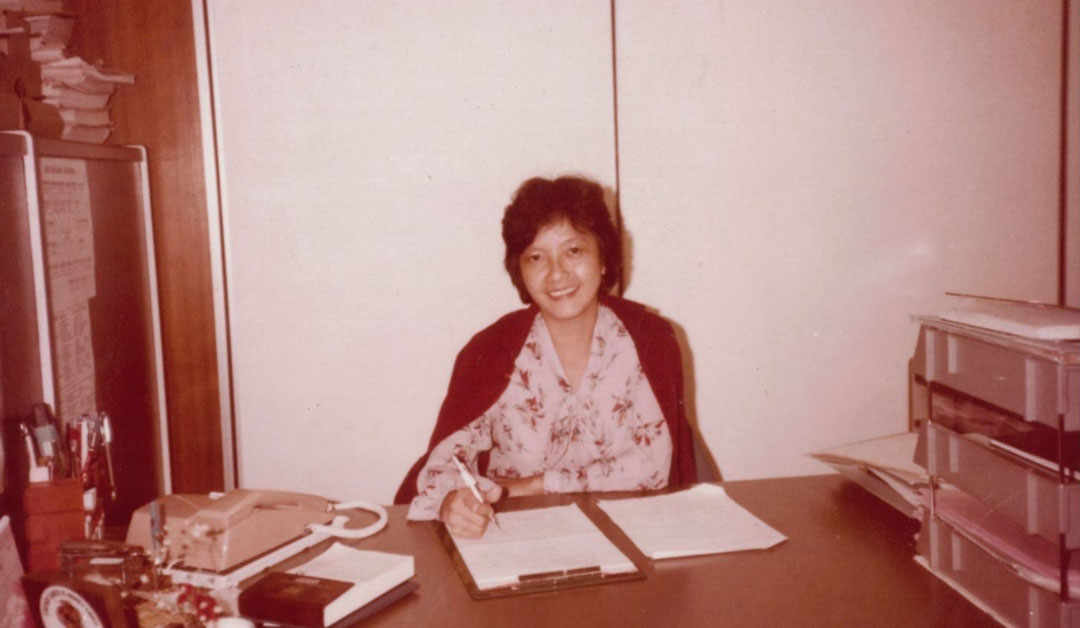 She found a job at DBS in 1973, aged 20, working first at the audit section before joining the Computer Services Department when it started in 1977. And she has no regrets, having made an indelible mark on the organisation after nearly 50 years of working there, contributing to the computerisation of the bank before moving on to information security.
"Anything that comes to me, I will take on the challenge," she shared in a recent interview. "That's my attitude."
Mrs Kwa was among a group of women who displayed such tenacity in the bank's early years, carving out key roles in technology, retail banking, and the regionalisation of the bank.
Part of the reason was simple: the bank needed talented people across the organisation and many of them were women. In fact, today, women play critical roles at DBS, forming 40% of the organisation's senior management.
And their stories are of perseverance, opportunity and meritocracy; of "steel magnolias" who offered fortitude and grace to help a young bank bloom.
No skirting the issue
Today, we are familiar with uniformed auxiliary officers loading the thousands of ATM machines that dot Singapore's landscape. But years ago, it was DBS staff who would input the heavy cash-filled cassettes. There was, however, an issue.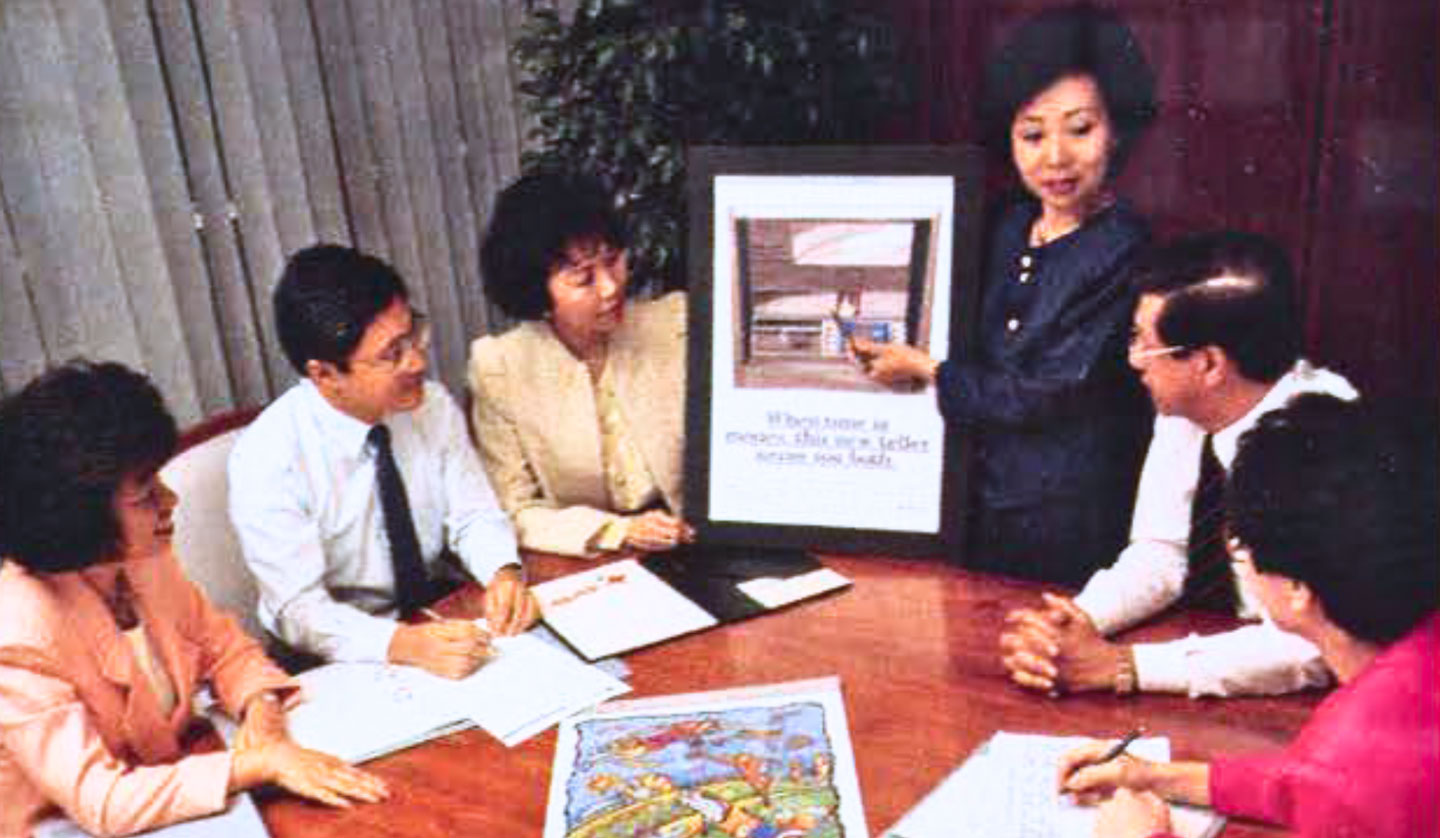 Female staff members from DBS were inconvenienced by their attire – namely, skirts. Mrs Elsie Foh, then in the consumer banking department, advocated for change. There was to be no skirting the issue, and the women would wear the pants, or rather, jeans.
"They could not possibly carry the cassettes and all in their skirts," recounted Mrs Foh. "We had this argument, but I said to allow them to wear jeans, so it was easy to bend and put them (the cassettes) down."
Mrs Foh held firm despite some concerns over dress code. "Of course, I annoyed some of my colleagues," she said. "But I thought it was fair."
The episode best represents her steely yet silky approach. The Business Times encapsulated this when it labelled her as one of banking's "steel magnolias" in a 1999 article. Titled "It's a woman's world in banking", the story touched on how the consumer services divisions for three of the Big Four banks then were headed by women.
Even though they were rivals, Mrs Foh shared how the trio would commune as an unofficial "ladies' network", offering one another support and advice. "We could call each other and talk, have lunch," she said. "We called ourselves friendly competitors."
Such close relationships across banks even stirred envy among her male counterparts, she quipped. But she was never daunted by being in a "men's world", an oft-cited moniker for banking.
"Even when I started, I never felt that way," said Mrs Foh. "I feel that when there's growth and opportunities, this does not happen."
Indeed, change does not happen on its own. And in an industry, which was dominated by men in its early years, women have had to chart their own paths of success.
Mrs Kwa, for instance, did not shy away from asking for opportunities when she spotted them.
Eyeing a role in the applications team, Mrs Kwa spoke to her superior, Mrs Teng-Han Soon Lang, about allowing non-graduates to be a part of the team too. As a result, the Cadet Programmer Scheme was established, where non-graduate employees were trained into skilled programmers.
It was a highly selective process, accepting about four applicants per batch. But Mrs Kwa made the cut. "There were a lot of opportunities to learn," she recalled. "I loved what I was doing."
She never lost her thirst for knowledge. At age 50, she became a Certified Information Systems Security Professional (CISSP) member, considered the most respected credential in the information security industry.
"I am not a university graduate, but the CISSP is probably my 'graduation'," said Mrs Kwa in wistful reminiscence of her teenage self. She retired in 2020 as Assistant Vice President at the Technology and Operations department, after 47 years at the bank.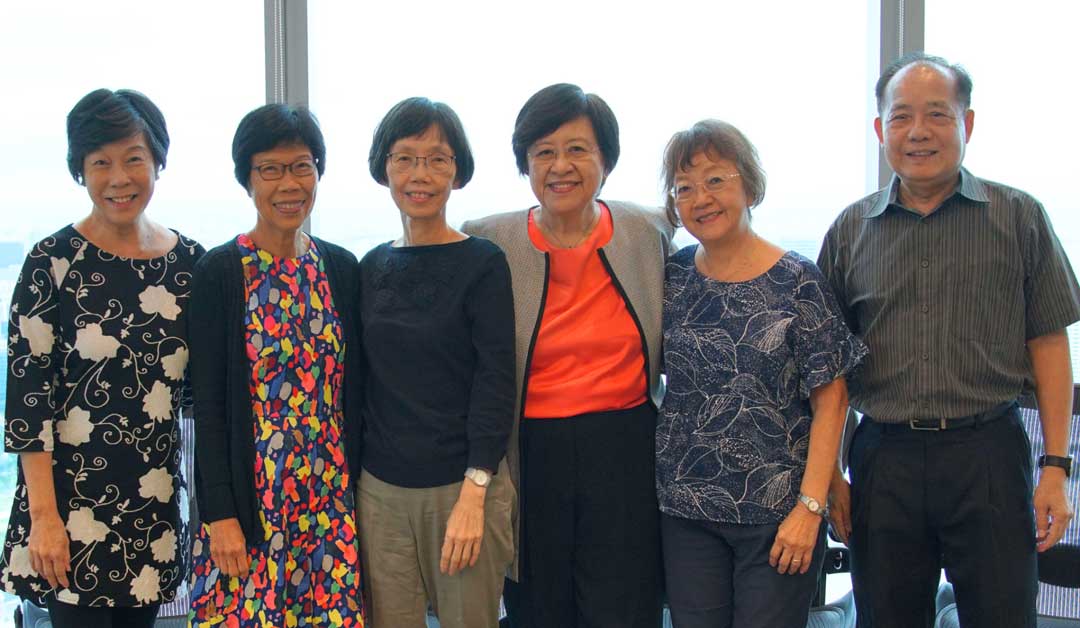 Similarly, DBS veterans such as Mrs Foh, Ms Ho Shou Kwang (pictured above), who supported the implementation of ATM machines, and Mrs Teng-Han were central to the success of its technology push in the 1980s.
From ATMs to data storage, the women of DBS have long played an integral role in modernising the bank's technology. The drive continues today, with the bank organising hackathons like Women in Tech (WIT) and Hack2Hire, which are outreach programmes to hire more women technologists at DBS.
Syndication queen
But it was not just in technology that the women made their mark. Many women continued to blaze trails in other parts of the bank, such as corporate banking.
As Singapore's economy boomed in the 1980s, larger loans were required, such as those for the real estate sector. Syndication – where lenders come together to fund loans to a single borrower – became more common.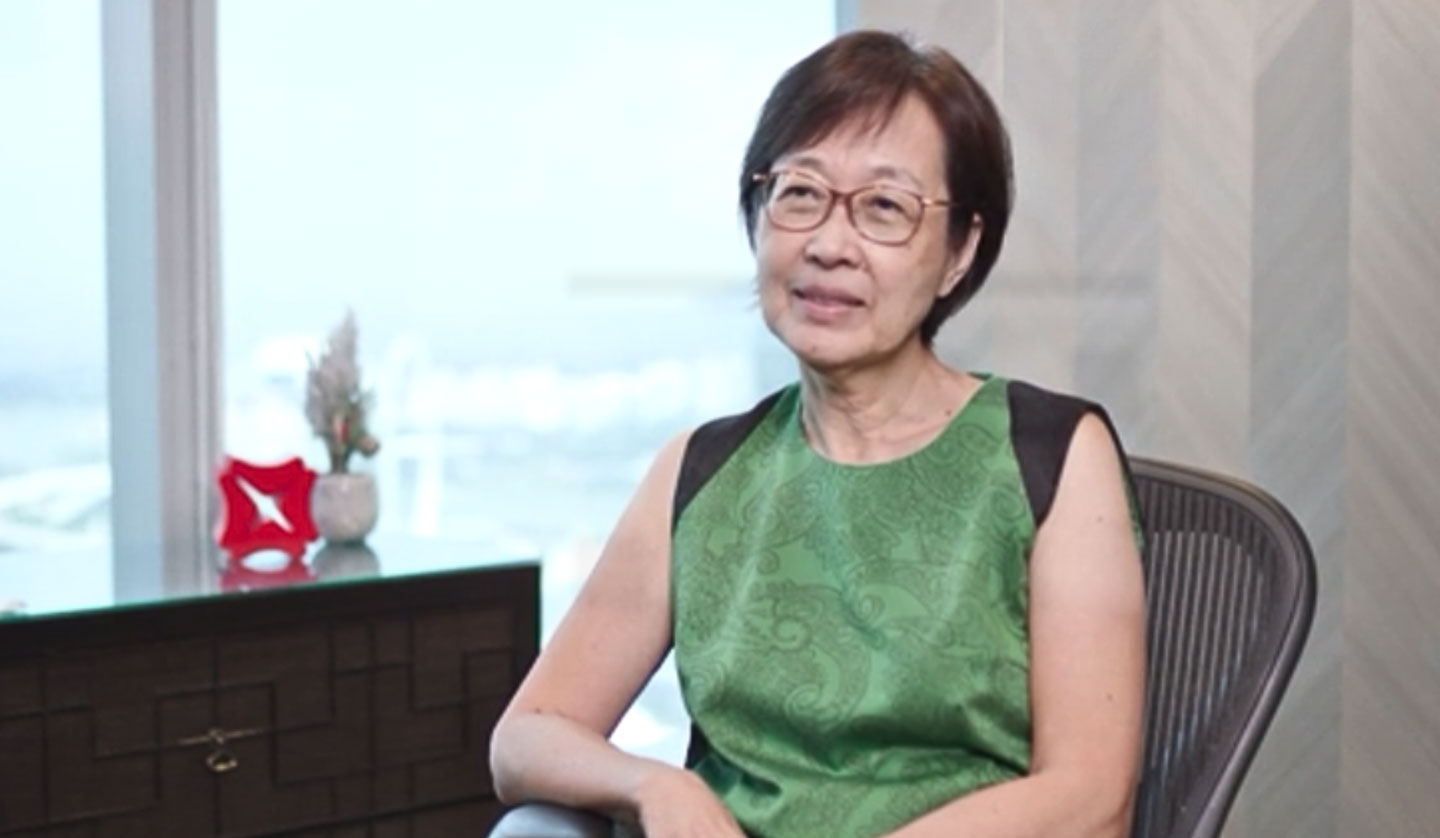 In those days, rarely would conversations on the topic take place without mention of one name: Ms Lim Sok Hia – known within the banking circles as the "syndication queen".
Ms Lim joined the bank in 1979 as a trainee. But she was keen to learn and soon placed under the tutelage of banking titans such as Mr Patrick Yeoh, who was DBS Executive Vice President then.
Ms Lim recalled how she was once summoned to his office after she sent a proposal.
"I thought I probably did something very poorly, that he was going to 'chew' me up," she said. They did not discuss the paper. Instead, he asked some pointed corporate finance questions which she could not answer.
"He then recommended books for me to read," said Ms Lim. "It was that kind of interest he took, in a nobody like me, which demonstrated the culture then. They wanted us to learn, to grow – that was their way of training us."
The grounding she was given set her in good stead. Ms Lim went on to establish DBS as one of the key innovators of corporate banking. For instance, she worked with Singapore's Attorney-General Lucien Wong – then a young lawyer – to create the country's first Note Issuance Facility which allowed for client to bid for loans.
Crucial to such innovation is the safe environment provided by the bank, which allowed them to make mistakes in the pursuit of doing things better, she said.
"When we embarked on new markets, new products, (the culture) gave us the confidence that we would not be left standing alone should something go wrong," she said. "We were empowered."
Flying the Singapore flag abroad
It is no secret that women have it harder than men when juggling responsibilities both at home and in the office, with many having to balance the demands of home and office at the same time.
But by supporting women, the bank has enabled them to excel in all their roles.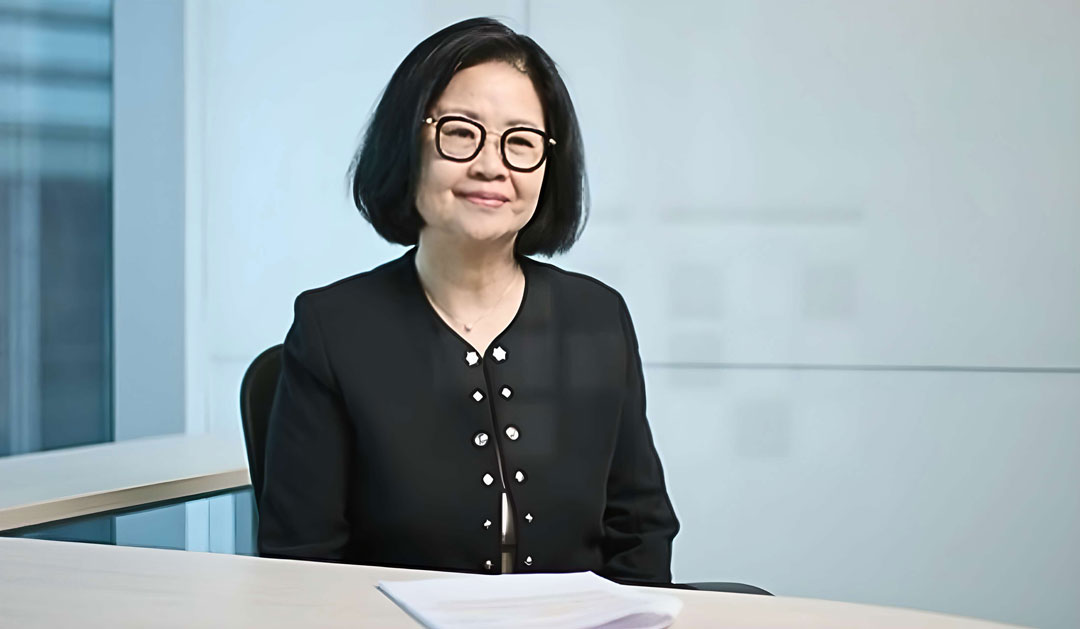 Take Ms Choong Yang Ping as an example. After two decades at DBS, she was offered a massive opportunity in 2002: to help the bank strengthen its presence in Hong Kong following its acquisition of Dao Heng and Kwong On banks.
But moving from one international financial centre to another was not so straightforward. While the work was daunting – Ms Choong was tasked to replace trade finance application system and set up a trade processing hub as head of operations – there were also other factors.
"It was not an easy decision as my husband had his own professional practice and we had three school-going children," she said. But eventually, she heeded the call.
"My family and I decided to proceed with simple faith," she said. "We were there to fly the Singapore flag and we were very proud to be among the pioneers in what we set out to do."
The bank helped her whole family settle in Hong Kong, and their presence offered her crucial support amid heavy work responsibilities.
There was also a cultural barrier to cross. "I was determined to engage the people well and know that I must be able to speak Cantonese to break the barrier and be part of the team," said Ms Choong. She eventually was able to conduct meetings and even staff townhalls in the dialect. "It took a year or two. I was not afraid to be laughed at," she said, smiling.
Ms Choong would play an unparalleled role in laying a strong foundation of operational capabilities for DBS offices in Hong Kong and the region, guided by a strong sense of purpose to support the bank's business strategies across major Asian locations and international centres.
Like Ms Choong, Ms Koh Soo Boon was a proud representative of the Lion City – albeit on the other side of the world in San Francisco. In 2020, Bloomberg detailed how she broke into the "boys' club" at Silicon Valley with her canniness, as part of the 5% of female venture capital founders globally.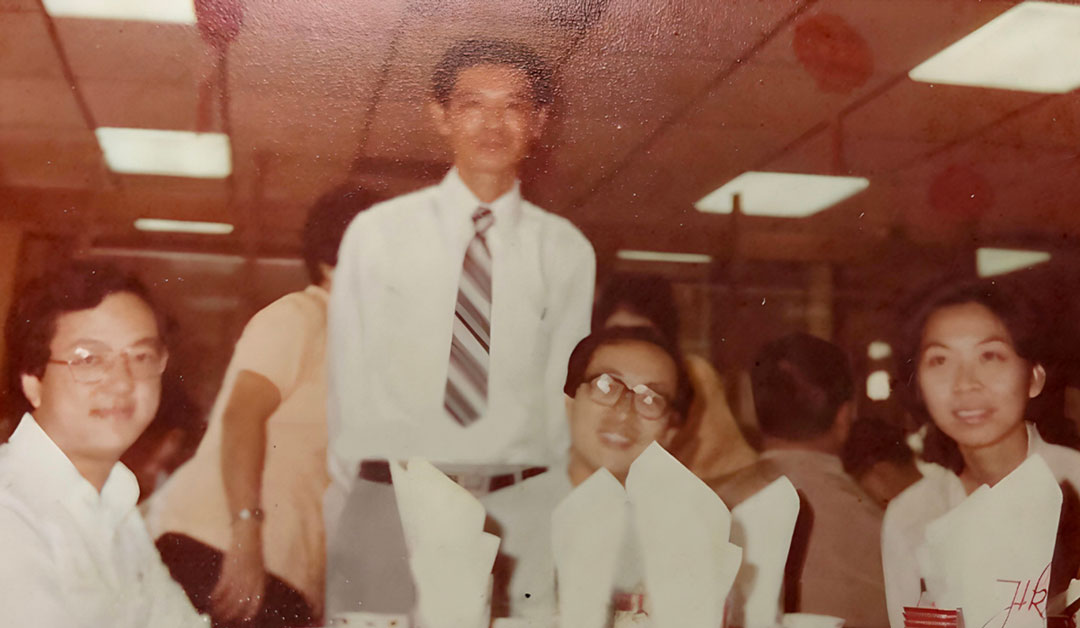 The founder of Singapore's first female-led venture capital firm, iGlobe Partners, cut her teeth at DBS for 12 years. Her memory of her job interview in 1974 is an indelible one.
"I was seated in front of five senior leaders in the Development Bank of Singapore – Messrs S Dhanabalan, Michael Wee, Patrick Yeoh, Lim Ho Kee and Tong Chi Lian," Ms Koh recounted. "Fresh out of university with a degree in mathematics and zero knowledge in banking, I fielded questions about new projects the bank was undertaking."
Her ability to be unfazed was well-noticed, as she was appointed to be a trader in the boisterous dealing room. "Back then, it was very unusual for a woman to be in the dealing room," revealed Ms Koh. "But I was hardworking and a fast learner."
She later led the international credit department and was head of international loan syndication.
"I was amazed to be given the opportunity to take on such huge responsibilities!" said the Singapore's Women Hall of Fame inductee. "I realised my many years of experience at DBS with risk assessment and loan syndication, had prepared me well for Silicon Valley."
No glass ceiling
The application of a gender-neutral approach to meritocracy extended outside the bank as well.
Back in 1989, DBS Land, a subsidiary of the bank, was tasked to help restore local landmark Raffles Hotel.
And while the project rumbled on, the question for many was who could end up leading the hotel as a general manager.
"Choosing a hotel manager was a big issue," said Mr Loh Soo Eng, who was then the General Manager of DBS Land. "It was suggested that we should recruit someone from Scotland or Switzerland. But DBS Land suggested a local manager."
He added that Mr Lim Yong Wah, who led the DBS Land team for the project, used his "persuasive skills" to pave the way for the first local and first female General Manager of Raffles Hotel: Ms Jennie Chua, who was previously a marketing director at Westin Hotels.
It was yet another indication of what DBS stood for – that no matter your gender, if you were good enough, you would be supported for the role. Ms Chua would elevate the hotel to become a beloved international icon.
As furnishings and finishings were restored at Raffles Hotel, another important work was done – the glass ceiling for women was removed with Ms Chua's appointment. She became the chief executive officer of Raffles Holdings in 2003, a then listed company with 25 hotels worldwide. Her remarkable achievements also earned her a spot in the Singapore Women's Hall of Fame.
Perhaps an anecdote by Mrs Elsie Foh, of the late DBS Chairman Ngiam Tong Dow, best reflects the bank's quest for gender equality, which started all those years ago.
"I always remember the late Mr Ngiam saying 'Ladies work much harder than anybody. And in fact, they're smarter!'" she recalled with a laugh. "That provided a lot of encouragement."
"I tell my female staff, 'There is no need to fear if there's a glass ceiling'," she said. "You work your way up without having to worry."
DBS was named to the 2023 Bloomberg Gender-Equality Index (GEI), marking the sixth consecutive year it has been listed on the reference index since it was first launched in 2018. Recognising the diversity of our global workforce, we are intentional about providing equitable opportunities and building an inclusive culture where all employees are treated with dignity and respected, cared for and valued. We believe the diversity of our people is a powerful competitive advantage that enables us to continually innovate and reimagine the future of banking.