DBS' AI-powered digital transformation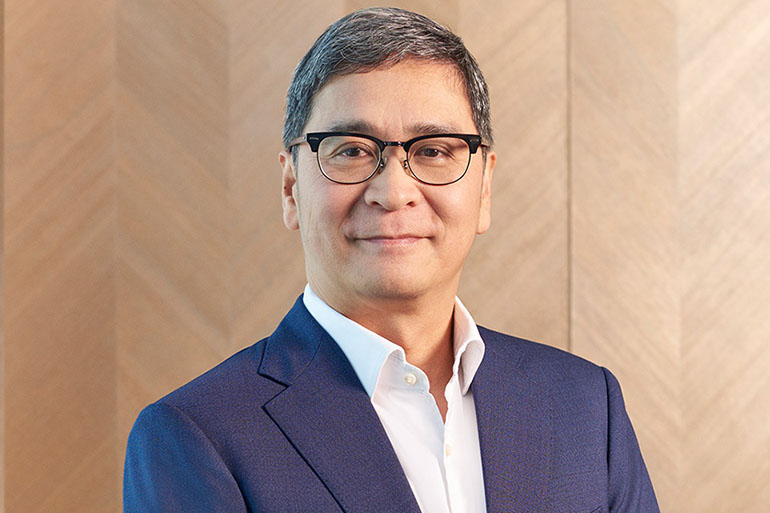 This was originally a written interview published by Wachsman in August 2023.
Once a laggard in customer satisfaction surveys among banks in Singapore, DBS has become the world's best digital bank through a deliberate digital transformation journey fueled by AI. Wachsman spoke with Jimmy Ng, Group Chief Information Officer and Head of Technology & Operations about DBS' approach to innovation, how they are using AI today, ethical considerations, and the next 5 years.
In 2009, DBS had the lowest customer satisfaction scores of any bank in Singapore. Today, it's been recognised as the world's best digital bank multiple years over — thanks in large part to its deliberate digital transformation journey. How has AI-driven and shaped this strategic turnaround?
DBS has the advantage of having embarked on our digital transformation journey early in 2014, well ahead of our peers. This has put some daylight between us and the competition. Our efforts in leveraging digital technology to shape the future of banking have been recognised with awards such as "World's Best Digital Bank" by Euromoney and "Most Innovative in Digital Banking" by The Banker.
We architected our digital transformation around three pillars: being digital to the core, embedding ourselves in the customer journey and operating like a start-up. By being digital to the core – that is repurposing our technology stack to run on cloud and open source, leveraging APIs (application programming interfaces) and microservices – and growing our in-house tech capabilities, we were able to lay the foundations to be an AI-fuelled bank. Since doubling down on AI/ML several years ago, DBS has developed more than 600 AI/ML models and 300 use cases which has enhanced our customer value and given us a strong competitive advantage against our traditional banking competitors and fintech rivals.
Our investments in AI are already bearing fruit. In 2022, our AI/ML use cases delivered economic value of SGD 180 million, comprising a revenue uplift of SGD150 million as well as SGD30 million from cost avoidance and productivity gains.
How has DBS used AI to transform financial services for its customers?
By starting early on our AI/ML journey, DBS has progressively built up the capabilities to industrialise AI/ML at scale and transform our service delivery. These capabilities are enabled by our in-house designed solutions: ADA and ALAN.
ADA, or Advancing DBS with AI, is an internal, self-service platform that functions as a single source of truth to ensure data governance, discoverability, quality, and security. ALAN, our award-winning AI protocol and knowledge repository, has enabled us to deploy AI at scale and speed. Taken together, ADA and ALAN allow our teams to build and deploy AI models rapidly, improving our operations and decision-making, to provide a greater level of hypersonalisation in our services to customers.
For example, our Consumer Banking Group sends out 45 million hyperpersonalised nudges monthly to over five million customers across the region to guide them towards better investment and financial planning decisions.
To help small businesses navigate the rising interest rate and inflationary environment, DBS proactively reached out to pre-identified small and medium enterprise (SME) customers to offer almost instant access to financing of up to SGD 300,000. Through hyper-personalised AI and data analytics, the "DBS Quick Finance" application process was reduced to just one minute to apply, one second to approve, and in some instances, even instant disbursement, with no additional paperwork.
With AI, we are also able to provide SMEs with early alerts of credit risks even before problems emerge. By putting these risks on their radar, DBS partners SMEs to act pre-emptively and nip potential credit issues in the bud. With these capabilities, in 2022, we were able to successfully identify over 95% of non-performing SME loans at least three months before the businesses experienced credit stress. Over 80% of identified at-risk borrowers were averted from risk.
What is DBS doing to ensure that every employee has the skills to adapt to a rapidly evolving technological landscape?
People are our most important asset, and in DBS, we want to help our employees build long-term and fulfilling careers with the bank. Before Covid-19, we had already recognised that our employees must possess the relevant and essential skills to adapt to change and stay ahead of the curve in this era of rapid technological disruption. For example, we were the first Singapore bank in 2017 to initiate a professional conversion programme to re-skill our employees in eight job roles, spanning backroom operations to client-facing functions, to help them take on new or enhanced roles within the bank.
Since then, we have continued to invest heavily in building the career resiliency of our people with a focus on upskilling and reskilling in areas such as AI and sustainability, as well as agile practices and people skills. Over the next few years, more than 8,000 employees will benefit from these efforts which will make them more deployable to new and enhanced roles in the bank.
Home to leading tech and hardware manufacturing capitals, Asia is known for its openness to emerging technologies. How is it progressing when it comes to AI adoption, and which markets are leading the charge?
The Asia-Pacific region is one of the fastest growing markets for AI adoption globally, with countries such as China, India, South Korea, Japan, and Singapore announcing national AI strategies to drive AI readiness and deployment, and this was before generative AI took the world by storm this year.
China and India, with their tech capabilities and talent, are in a strong position to ride the AI wave. For example, India's "AI for All" program is looking at leveraging AI to improve health and security delivery for its growing population, as a means of fostering greater empowerment and inclusion. Japan and South Korea, being major players in the global supply chain for the cutting-edge hardware required for AI systems, are also in a strong position to benefit from the AI boom, economically and socially.
In Singapore, the government's National AI Strategy envisions AI to transform the country's digital economy by 2030. Singapore has identified seven national AI projects in domains such as healthcare, finance, education, and government that could potentially deliver strong social and economic impact for the country and its citizens. The Singapore government has also been quick to partner with Google to kickstart generative AI innovation sandboxes to drive the development and adoption of generative AI use cases in the public and private sectors.
In light of concerns around the technology's rapid development, what does DBS believe is the way forward for the evolution of responsible, but commercially-viable, AI?
Financial institutions such as DBS operate in a highly regulated sector where trust is of utmost importance. Ethical considerations and data security are sacrosanct when it comes to the use of data and AI models in financial services.
At DBS, we also have in place a responsible data use framework called PURE, in which we ensure that data must be purposeful, unsurprising, respectful, and explainable for our customers. All our data use cases and models must meet the criteria of this framework before we proceed with deployment. While providing access to data, it is also crucial to ensure that access is controlled, secured, monitored, and fit for purpose. Security and access must be integral considerations in the design of data platforms. We also incorporate automated tools to review data access. As a bank, we maintain a high bar and are acutely aware of the significance of data security.
That said, with the pace of advancements in AI today, governments, the private sector, and individuals must work together to ensure the responsible and ethical use of AI. Towards this end, DBS has been working very closely with Singapore regulators – Monetary Authority of Singapore and Infocommunications and Media Development Authority – on several industry initiatives to develop frameworks and tools around the use of AI in a trustworthy and responsible manner.
In line with this principle, what will the next phase of DBS' engagements with AI look like in the next 5 years?
AI/ML is a competitive advantage for DBS, which will ensure that we stay ahead of our competitors by creating differentiated tech solutions for our customers. Over the next five years, we are projecting AI/ML to contribute SGD 1 billion to the bank's revenue.
Since the beginning of the year, there has been much buzz over the potential of generative AI. DBS' early experiments with AI, coupled with the modern technology stack that we have been put in place since 2014 as part of our digital transformation, have put us in good stead to actively explore the potential of generative AI. As an example, we are currently exploring possible generative AI use cases that could help improve employee productivity. It is early days, and we are keeping a close watch on developments in this field of AI.
We will continue to experiment with emerging technologies such as AI, blockchain, and the metaverse, striking a balance between innovation and broader societal considerations, to deliver greater value to our customers and employees.