CIO

statement
"Our strong technology DNA, suite of digital assets, products and services, and early technology investments, have created further distance between us and our competitors, and have allowed us to move into a new chapter of transformation."
Jimmy Ng
Chief Information Officer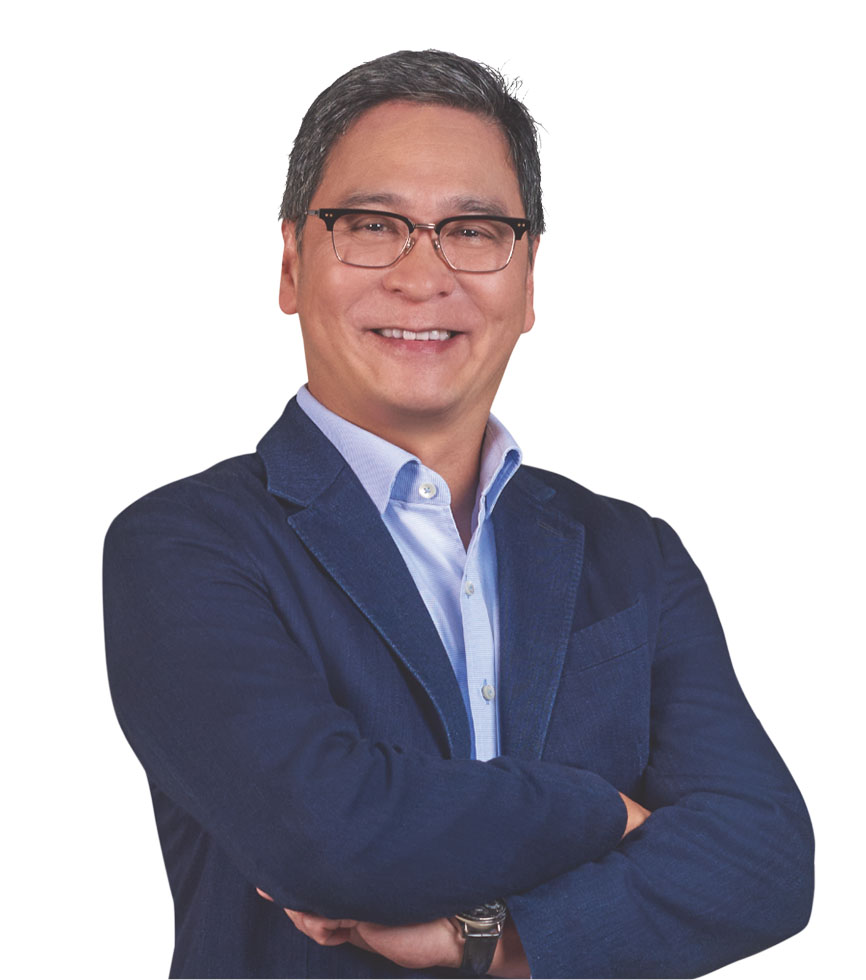 In the last decade, we focused on technology transformation to build a robust and scalable foundation. The Covid-19 pandemic validated our strategy. At the onset of the pandemic, our staff swiftly switched to remote working without any loss of productivity, continued delivering on our book of work and experimented with emerging technologies such as 5G, Internet of Things (IoT) and blockchain. We doubled down on our technology investments to create further distance between us and our competitors, which allowed us to move into a new chapter of transformation to deliver superior customer experiences.
Our forays in this digital era are underlined by the versatile assets we create, our technology DNA, the technologists we have, and our ability to provide sustainable banking experiences. It would be apt to identify DBS as a technology company that holds a banking licence.
Disrupting the financial industry with our digital assets
Translating emerging technologies into business solutions and services
Our early adoption of blockchain, artificial intelligence (AI) and IoT a few years ago allowed us to reap the fruits of our labour. Through experimentation with and adoption of emerging technologies, we successfully developed a suite of scalable assets and achieved further breakthroughs.
We set up three blockchain-enabled businesses, DBS Digital Exchange (DDEx), Partior and Climate Impact X (CIX), housed under our DBS Finnovation subsidiary.
DDEx reimagines what capital markets could look like with an integrated digital asset ecosystem. We are the only bank that offers a unified suite of solutions including deal origination, tokenisation, listing, trading and digital asset custody.
By harnessing the benefits of smart contracts abilities, Partior enables banks worldwide to provide real-time cross-border multi-currency payments, trade finance, foreign exchange and Delivery versus Payment securities settlements on an open industry platform, with programmability, immutability, and traceability built into it.
CIX, which uses technological advances such as satellite monitoring and machine learning, aims to be the leading global exchange and marketplace for high-quality carbon credits. Last November, CIX completed its first-of-its-kind portfolio auction with industry changemakers.
Just as we experimented with blockchain while the technology was still nascent, in a similar vein, we are exploring initiatives relating to the metaverse, decentralised finance, tokenisation beyond financial assets and digital twin technology. As these technologies mature and more use cases develop, they, along with other emerging capabilities, will become major enablers of our business opportunities.
Building our technological muscle
Riding on the momentum of our digital transformation journey that began about a decade ago, we invested in three strategic technology capabilities: Cloud, AI/ Machine Learning (ML) and Site Reliability Engineering (SRE). We continue to rely on today's cutting-edge technologies to scale new heights and revolutionise the future of banking.
Leveraging the power of cloud
Our move to a hybrid, multi-cloud infrastructure resulted in greater resiliency, scalability, reduced infrastructure costs, and the flexibility to move between cloud computing models and service providers. Unlike most organisations that completely shifted to public cloud, we managed to achieve better results by re-engineering our existing private cloud. With aggressive automation, we are three times more efficient than the industry benchmark when it comes to managing virtual machines, and our cloud efficiency has the ability to undertake four times the workload of a typical bank on a single hardware.
Riding on our private cloud infrastructure, we deployed workloads onto the public cloud at scale in a safe and secured manner. We developed Evolve, a tool that allows developers to obtain products and services on a self-service basis, and apply pre-determined, in-built controls and best practices during application deployment, resulting in rapid application builds, simplified operations and faster time-to-market solutions.
DBS' holistic approach to public cloud adoption is a major enablement to the bank and our joint ventures, from advancing data agenda and IT implementation, to application onboarding. Our digital assets can be readily utilised in businesses outside of ours.
Being an AI-fuelled bank
With our cloud approach setting the right infrastructure for growth and scalability, we have developed numerous cutting-edge programmes in-house. Our internal, self-service data platform, ADA (Advancing DBS with AI), is a single source of truth that ensures governance, discoverability, quality, and security. ADA's usage saw exponential growth bank-wide in 2021, and it supported initiatives that generated close to SGD 100 million in impact on our top and bottom lines.
Our award-winning AI protocol and knowledge management hub helped scale AI/ ML practices at an enterprise level, and accelerated delivery to deployment time by 60%. Our Enterprise Data Security Framework engine addresses the paramount need to secure data accesses while using cloud frameworks. Its role-based access control capability holds its own weight among technological giants like Google, Apple, Amazon and LinkedIn.
Developing and scaling robust and resilient systems through SRE
Inspired by the global technological giants, adopting SRE practices has allowed us to manage complex systems in a resilient manner. Developing a strong suite of SRE assets inhouse enabled us to drive automation and reliability at scale in 2021. DRONE, our in-house developed DBS Release and Orchestration Engine, serves over 33,000 deployments monthly, and has reduced our average deployment time by half. Another platform DARE, or DBS Auto Remediation Engine, automates application recovery when pre-identified failure scenarios are met. To date, it has been adopted by over 85 applications, improving their recovery times substantially.
While our SRE programmes are primarily designed for in-house developed applications, we need to consciously extend such practices to our third-party software vendors and service providers. We hit a bump in our transformation journey when we experienced a two-day digital disruption in November 2021. We take this very seriously, and are working on a series of remedial actions to review and improve the resilience of our services and incident response. Concurrently, we continue to strengthen our systems to fortify our infrastructure and to enhance our customer journeys.
Re-engineering our operations through technology
In this era of digital banking, it is imperative to digitalise and automate operations processes to provide prompt and joyful servicing and products to customers. We have made substantial progress in these areas and improved our baseline and time to market. The synergy between Business, Operations and Technology teams co-leading the transformation of operations and customer servicing under our Platform Operating Model, has provided differentiated digital customer and employee journeys.
We successfully provided seamless connectivity from inception to fulfilment, enabling consistent role-based access to employees on the systems they operate on. Through the re-use of digital assets and processes, we standardised the blueprint of our best-in-class workflows and streamlined and automated customers' requests to recommend appropriate products and services. This approach will be scaled up across all markets in 2022 as we focus on establishing a hassle-free network of workbenches and workflows.
This network will refine employee journeys and provide a more productive experience. Manual handoffs will be minimised; transactions can be traced and audited; while systems, which will be available regardless of location, will facilitate job sharing as we scale our Work-From-Anywhere initiative and expand our global talent pool.
Building a diverse and future-ready workforce
DBS technologists form more than 25% of our workforce. Our digital DNA enables us to keep up with the lightning-speed evolution of technology. At the same time, gender-inclusive initiatives such as DBS Women-in-Technology and Hack2Hire-Her have also successfully increased our family of female technologists. Today, 40% of our senior management positions (Senior Vice President and above) are held by women.
Our employees are provided with numerous opportunities to future-proof themselves. Since 2021, over 1,000 technologists have been upskilled through learning gamification to support the rapidly increasing demand for cloud technologies.
Banking sustainably in a digital world
By keeping a pulse on trends and identifying emerging technologies, we are able to create holistic solutions and innovations for a better society. As part of our aspiration for our Singapore offices to rely solely on renewable energy by 2030, our data centre and server rooms are being transformed into carbon neutral assets, while self-service branches and kiosks are being redesigned to leverage solar power for its energy needs.
The switch to electric vehicles for Cash and Valuables Escort services reduces CO2 equivalent by up to 17 tonnes per vehicle annually. We committed to ensuring net-zero operational carbon emissions across the bank by the end of 2022 and are on track to reduce our operational carbon footprint by 25% from 2020 levels.
Our office building in Newton, Singapore, is being transformed into a net-zero emissions development. Our Singapore, Taiwan, India and Indonesia markets have collectively increased their renewable energy usage by 7%.
In closing
We set a strong foundation and expanded our line-up of digital assets, products and services in the past decade. That is one aspect of growth; it is equally important to address the other side of the coin, that is, how we bounce back from adversity. Success is rarely a straight path, and bumps along the way are an integral part of the journey. They have not deterred us in our quest to becoming a leading technology-led business; instead, they have strengthened our resolve to emerge stronger and to continue forging ahead.
We will continue to augment our heritage as a purpose-driven bank by creating long-term positive impact for our customers, employees, and community. We work hard to build today, for tomorrow.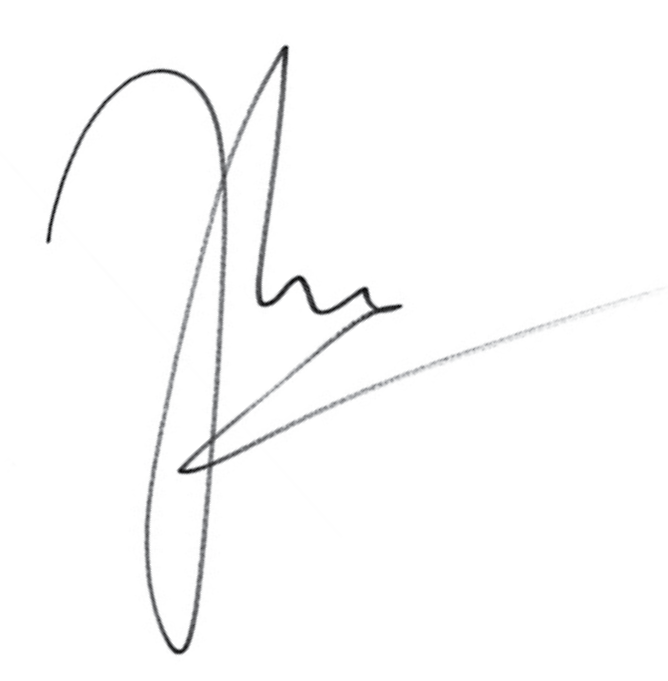 Jimmy Ng
Chief Information Officer
DBS Group Holdings
2022 Focus Areas
Externalise strengths and enable partners to leverage our digital assets

Enable adoption at scale for hybrid, multi-cloud infrastructure

Modernise applications, enhance existing suite of SRE enablers, and execute on the last mile of mainframe decommission

Experiment with emerging technologies such as 5G, IoT, metaverse and DeFi

Accelerate data ingestion on Data Platform and move it securely to public cloud

Scale workflows and workbenches bank-wide under a horizontal organisation construct

Enhance employee journeys and experiences through automation of systems and processes, and toil reduction agenda

Enhance talent acquisition pipeline, strengthen Technology Employee Value Proposition and drive extensive future-ready training in line with world-class engineering companies