At DBS, we put our customers first. And the confidence that our customers have in us drives us to excel and to redefine boundaries.
We continue to garner numerous prestigious awards over the years, reflecting our growing strength and influence on the financial landscape throughout Asia and the world. We are proud that the market and our peers recognise the strengths of our diverse team and our ability to deliver innovative financial solutions to our customers.
Here are some of our awards.
 
A World First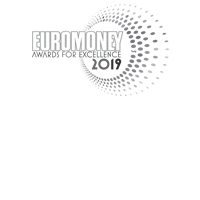 Euromoney
World's Best Bank 2019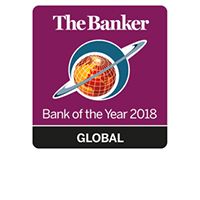 The Banker
Bank of the Year 2018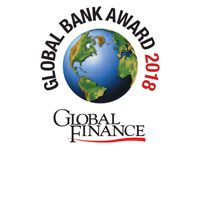 Global Finance
Best Bank in the World 2018
In 2019, DBS achieved a world first by becoming the first bank in the world to hold three of the most prestigious global best bank awards at the same time.
 
Banking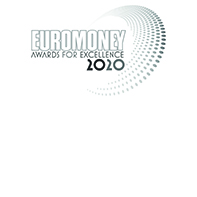 Euromoney
Awards For Excellence
Best Bank - Asia
Best Bank for Transaction Services - Asia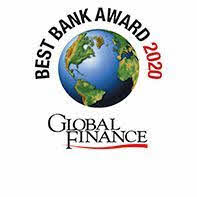 Global Finance
World's Best Banks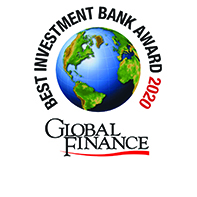 Global Finance
World's Best Investment Banks and Derivatives Providers
Best Debt Bank - Global
Best Investment Bank - Asia-Pacific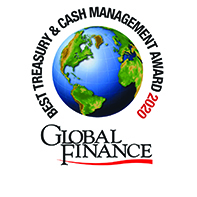 Global Finance
World's Best Treasury and Cash Management Banks and Providers
Best Application/Use of Digital Technologies in Treasury Management
Best Virtual Accounts Solution for Corporates
Best Bank for Liquidity Management – Asia-Pacific
Best Bank for Payments and Collections – Asia-Pacific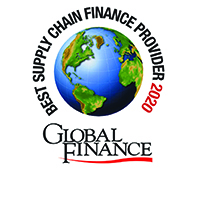 Global Finance
Trade Finance and Supply Chain Finance Awards
Best Supply Chain Finance Provider, Asia Pacific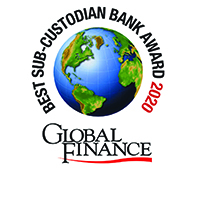 Global Finance
Best Sub-Custodian Banks
Best Sub-Custodian Bank, Asia-Pacific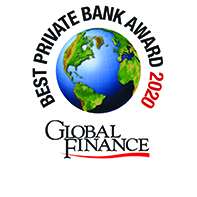 Global Finance
World's Best Private Bank Awards
Best Private Bank in Emerging Markets
Best Private Bank (Asia-Pacific)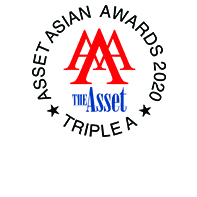 The Asset
Treasury, Trade, Sustainable Supply Chain and Risk Management Awards
Best Treasury and Cash Management Bank, Southeast Asia
Trade Finance, Risk Management and Working Capital - Best Trade Finance Solution (Industrials), Regional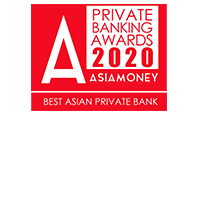 Asiamoney
Private Banking Awards
Publication
Award
Euromoney

Awards for Excellence

Global Finance

World's Best Banks




World's Best Investment Banks and Derivatives Providers

Best Investment Bank - Singapore




World's Best Treasury and Cash Management Banks and Providers

Best Overall Bank for Cash Management – Singapore
Best Overall Bank for Cash Management – China
Best Overall Bank for Cash Management – Indonesia




Trade Finance and Supply Chain Finance Awards

Best Trade Finance Provider - Hong Kong
Best Trade Finance Provider - Singapore




Best Sub-Custodian Banks

Best Sub-Custodian Bank, Singapore
Best Sub-Custodian Bank, Indonesia

The Asset

Treasury, Trade, Sustainable Supply Chain and Risk Management Awards

Best Transaction Bank, Singapore
Best Trade Finance Bank, Singapore
Best Cash Management Bank, Singapore
Best Cash Management Bank, Indonesia
Best Supply Chain Bank, Singapore
Best Supply Chain Bank, China
Best E-Solutions Partner, Singapore
Best E-Solutions Partner, Indonesia
Best in Treasury and Working Capital, Singapore - MNCs
Best in Treasury and Working Capital, Taiwan - MNCs




Sustainable Investing Awards for Institutional Investor, ETF, and Asset Servicing Providers




Infrastructure Awards

Project Finance House of the Year - Singapore

FinanceAsia

Country Awards

Best Bank - Singapore
Best Sustainable Bank - Singapore
Best Investment Bank - Singapore
Best DCM House - Singapore
Best ECM House - Singapore
Best Private Bank - Singapore
Best Broker - Singapore

Forbes

World's Best Banks

India - #1 of 29 Global Banks
Indonesia - #2 of 15 Global Bank

Taiwan Clearing House

ACH Competition

Economic Review

Indonesia Sales Marketing Award (ISMA) IV

BANK – BUKU III - Aset (RP 50 T s.d. < RP 100 T)

Infobank Magazine

HR Excellence Award

Peringkat 1 pada kategori Deposit Bank Umum Konvensional
Peringkat 2 pada kategori Tabungan Bank Umum Konvensional

Asiamoney

Banking Awards (Hong Kong)

Best Bank for SMEs, Hong Kong

Private Banking Awards

Best Domestic Private Bank, Singapore
Best for HNW, Singapore
Best for Wealth Transfer/Succession Planning, Singapore
Best for Family Offices

Wealth Magazine (Taiwan)

Wealth Management Award

Best Service Foreign Bank
Most Preferred Foreign Bank
Best Wealth Added Foreign Bank

Asian Private Banker

Awards for Distinction

COO of the Year - Patrick Dreyfuss
 
Digital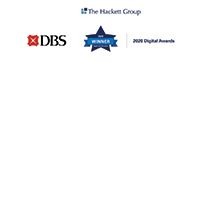 Hackett Group
Digital Awards
Digital Transformation Award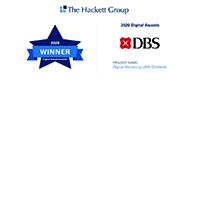 Hackett Group
Digital Awards
Automation - Artificial Intelligence (Finalist)
Global Finance
Foreign Exchange Awards
Best Platform for Corporates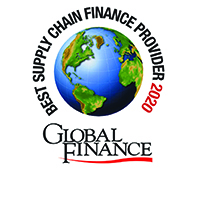 Global Finance
Trade Finance and Supply Chain Finance Awards
Best New Application of Technology in Supply Chain Finance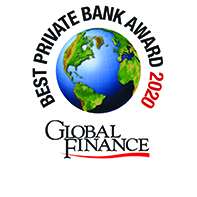 Global Finance
World's Best Private Bank Awards
Best Private Bank for Digital Client Solutions
Publication
Award
Shorty

Shorty Awards

Websites & Apps - Kids & Lifestyle
Websites & Apps - Productivity

PWM/The Banker

Wealth Tech Awards

Best Private Bank For Use Of Technology - Asia
Best Private Bank For Digitally Empowering Relationship Managers - Asia (highly Commended)
Best Private Bank For Digital Culture & Vision - Asia

Bloomberg Businessweek

Financial Institution Awards (Hong Kong)

Service Award (Excellence) - Digital Transformation Strategy
Service Award (Outstanding) - Mobile Banking
Service Award (Outstanding) - Fintech Bank of the Year

The Customer Fest Show 2020

The Customer Fest Show

Best Use of Mobile to Enhance Customer Experience
 
Innovation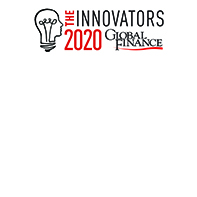 Global Finance
The Innovators
Winner - Cash Management
Winner - Trade Finance
Best Financial Innovation Labs - DBS Asia X
Most Innovative Bank: Asia-Pacific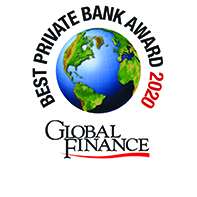 Global Finance
World's Best Private Bank Awards
Most Innovative Private Bank in the World
Publication
Award
Bloomberg Businessweek

Financial Institution Awards (Hong Kong)

Service Award(Excellence) - Digital Innovation

Hong Kong Association of Customer Service Excellence

Customer Service Excellence Award

Service Innovation Award (Merit)
 
Marketing
Publication
Award
PublicAffairs Asia

The Gold Standard Awards

Commununicator of the Year - Piyush Gupta

Campaign Asia

Asia-Pacific Power List 2020

Wealth Magazine (Taiwan)

Wealth Management Award

Best Marketing Award - Video

Taiwan Institute for Sustainable Energy (TAISE)

Taipei Golden Eagle Micro Movie Festival

Best Film
Best Production
Best Technology
Best Social Inclusion
Best Governance
 
Sustainability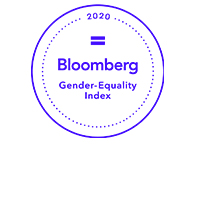 Bloomberg
Gender Equality Index
Index constituent since 2018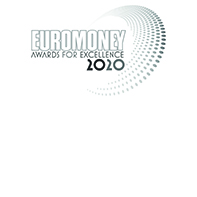 Euromoney
Awards for Excellence
Best Bank for Corporate Responsibility - Asia
Excellence in Leadership - Asia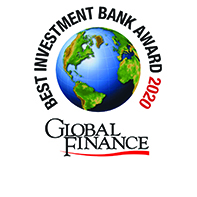 Global Finance
World's Best Investment Banks and Derivatives Providers
Best Investment Bank for Sustainable Finance – Asia Pacific
Publication
Award
Building & Construction Authority / Health Promotion Board

Green Mark Certification

Healthier Workplace (Platinum)

Community Chest Singapore

Community Chest Awards

United Way of New York City

Power of Women to Make a Difference Awards

Women Who Make a Difference - Laura Hope

Bloomberg Businessweek

Financial Institution Awards

Service Award (Excellence) - Corporate Social Responsibility

Wealth Magazine (Taiwan)

Wealth Management Award

Warta Ekonomi

Indonesia Public Relations Award (IPRA)

Popular Foundation for News Activity Strategy

China Business News

CSR List

Corporate Social Responsibility Award

China Corporate Social Responsibility Conference

China Corporate Social Responsibility Conference

Top Contributor to Sustainability Development

Asiamoney

Private Banking Awards
 
Service/Operations
Publication
Award
Hong Kong Association of Customer Service Excellence

Customer Service Excellence Award

The Customer Fest Show (India)

The Customer Fest Show 2020

Best Contact Center
Best Customer Experience Team of the year
Best Customer Centric Company of the year
Special recognition - Terragni Customer Centric Company of the year
 
People
Publication
Award
SWA Magazine (Indonesia)

HR Excellence Award

Learning & Development Strategy dengan Rating AA
Recruitment Strategy dengan Rating AA
Performance management dengan Rating A