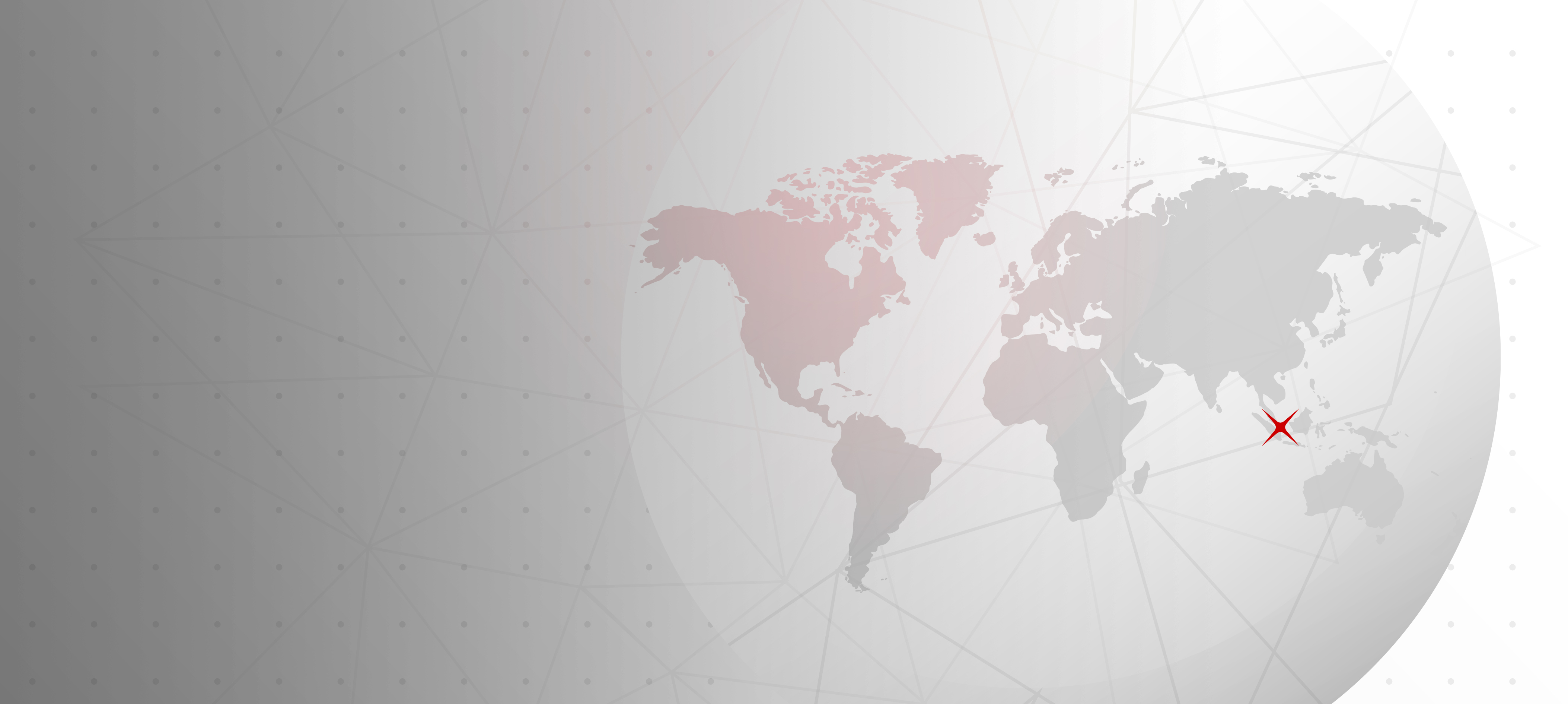 The Banker: Global Bank of the Year 2018
DBS Bank's journey to becoming this year's overall Bank of the Year is the culmination of a process that started back in 2014. Embarking on its digital transformation programme, the bank outlined how it was to become a truly digital bank in a way not yet attempted by other institutions. Where other banks are beginning their digitisation process, DBS is already well on its way.
This has required innovative thinking and approval from the very top of the business. The bank decided to take the approach of a tech company, choosing to move its business away from storing information in data centres to using the cloud. By the end of 2017, 66% of the bank's applications were cloud-ready.
Changing the culture within in the bank was recognised as being crucial to make digitisation a success. The bank has encouraged its staff to embrace the start-up mindset and carry out experiments to test out innovations. More than 1000 experiments have now been tried out to find possible future developments.
Piyush Gupta, CEO of DBS Group, believes the way the bank has rethought its approach to business is the key to its success. "Over the past four years, we've set out to reimagine banking: being digital to the core, embracing journey thinking and becoming more start-up-like," he says. "We've also focused on delivering higher shareholder returns, and being top of class for customer and employee satisfaction. We're honoured that these efforts have culminated in DBS being recognised as the world's best bank."
Part of the strength of DBS comes from its openness to working with external partners. In November 2017, DBS launched its application programming interface (API) developer platform. By opening up its APIs to fintechs, corporates and software developers, customers are enjoying greater convenience when it comes to transferring funds, making realtime payments and even earning rewards.
And to ensure that these services work as smoothly as possible, DBS allows access to its API team to help troubleshoot problems. The bank launched its References Apps tool that simulates how different APIs will interact and devise solutions to give a seamless experience as customers move between software providers.
The move to digital has brought more benefits than just making the bank look like it is keeping up with the latest technology trends. The bank has assessed the data to identify the impact that digitisation has on its bottom line, and it has found some interesting results.
The data showed that, compared with a traditional banking customer, digital customers bring in twice the loan income and 3.6 times higher investment balances. Digital customers are more engaged, conducting 16 times more transactions. Furthermore, the cost of acquiring a digital customer is 57% of the cost onboarding a traditional customer.
As well as increased revenues in the consumer business, DBS has enjoyed a period of financial success, recording higher return on equity over the past year. With the bank's newly developed businesses such as wealth management and cash management coming into their own, in the first half of 2018 the bank saw return on equity rise to 12.5%. DBS forecasts in the future this could increase to 13%, a total that will see the bank among the some of the most developed banks in the international market.
 
Global Finance: Best Bank in the World 2018
To be named Best Bank in the World in today's rapidly evolving financial services industry requires a special combination of safety and innovation. DBS Bank took the title on the strength of its digital transformation, strong financials, and good corporate citizenship.
Southeast Asia's largest bank and most valuable company, DBS continues to win new customers by using its own technology to make banking simpler and more efficient. In private banking, DBS has leapfrogged the Swiss white-glove approach, taking the field into a digital future that fits the preferences of its regional clients. DBS's hub is an iWealth platform that increased high-net-worth customers' online trading by 75% last year and added 45% to assets under management. The trading platform is integrated with the bank's pan-Asian brokerage operation.
DBS produced record earnings of $3.18 billion last year, with Singapore and Greater China (mainland China, Hong Kong, Macau, and Taiwan) the outperforming markets. In 2017, it also successfully completed the integration of ANZ's former retail and wealth franchise across Singapore, Hong Kong, China, Indonesia, and Taiwan, adding more than 100,000 affluent customers. It also replicated the success of digibank by DBS, its online banking service, in India and Indonesia.
"As we seek to reimagine banking, we are gratified by the global recognition of our efforts," says Piyush Gupta, CEO of DBS. "Receiving the Best Bank in the World Award is a great honor and shows once again that Singapore punches above its weight. It is a moment of pride that we are honored to share with all our customers, employees and shareholders."
— Piyush Gupta, CEO
Q&A With DBS CEO Piyush Gupta
Piyush Gupta, CEO of DBS talks about the value in being a trusted brand, the benefits of developing technology in-house, and why Singapore makes a great home base.
 
Euromoney: World's Best Digital Bank 2018
Banking with the World's Best Digital Bank is easy.
DBS is an institution in which every part of the business – from cash management to private banking, from SMEs to retail – is being enriched by a challenging process of wilful digital disruption.
In November, DBS did something small but revolutionary. Rather than just talking about digital strategy, it decided to quantify exactly what digitalization means for profitability.
The answer: compared with a traditional branch-visiting bank user, a digital customer brings in twice the income, keeps higher loan and deposit balances, costs 57% less to acquire, conducts 16 times as many self-led transactions and delivers 27% return on equity compared with 19% for traditional clients.
Providing that answer prompted a riot of analyst upgrades, with comments about "Jeff Bezos-esque" chief executive Piyush Gupta and a 4% jump on the share price that day.
This is the power of being articulate about digital. Gupta has long since mastered the digital sound bite.
"The best way to fight disruption is to pre-empt it and disrupt ourselves," he says.
But that is nothing compared with being able to get into the nuts and bolts and explain how and why a digital path is one paved with profits. By the end of 2017, the bank's market cap was up 44% for the year; it is starting to be revalued as a tech stock.
This is the second time in three years the Singaporean bank has lifted this global award. It is one of an elite group, whose other members include BBVA, ING and Capital One, that are increasingly being known first and foremost for their competence in tech.
Nobody who has followed DBS, Gupta or his team of fellow tech devotees – chief information officer David Gledhill, chief innovation officer Neal Cross and CFO Chng Sok Hui – for any length of time will be surprised by this award.
The journey dates from a 2013 senior staff offsite in Seoul, when Gupta told his lieutenants it was time to stop comparing the bank with other banks and instead to pit it against big data names like Amazon.
Since then DBS has approached everything through the filter of disruption and technology. When it launches a new product, it does so like a tech company, with beta versions it updates constantly as the bank learns from what the market is telling it. It takes every process it can and puts it on the public cloud.
But most of all, what it does is improve its banking performance. DBS is also the world's best bank for SMEs and Asia's best bank for transaction services in this year's awards; neither would have happened without tech innovation.
Take a look at the Treasury Prism platform it launched in October, for example, that allows corporate treasures to perform online simulations of their cash and liquidity management structures. Or look at the speed with which it can get small businesses registered, banked and set up with the right partners, through data mining and streamlined processes.
DBS was also a strong candidate in wealth management, in large part because technological advances have helped it to deliver its one-bank solution idea – combining wealth management with corporate and investment banking – in a practical and efficient form. All relationship managers are digitally assisted through dashboards, review tools and analytics.
And retail is fully engaged. The bank has, like many players, launched numerous APIs to put themselves into the lifestyles of customers – the so-called individual ecosystem.
"You will change your way of paying if you find a more convenient way or are incentivized to do so," says Gupta. "If your bank does not give you a credible alternative, you will go to someone who is more efficient.
"Three years ago I decided my mission was to dominate payments. If you're the best payment game in town, why would you move from DBS? You wouldn't, because it's easier to pay with DBS."
The bank is tied in with Apple Pay, Samsung Pay and has launched its own PayLah personal wallet with more than 800,00 users in Singapore.
Better still, DBS is deploying the skills it has developed in Singapore in emerging markets with far higher populations. Digibank, the branchless, heavily automated bank that DBS first launched in India two years ago, has now also been rolled out in Indonesia.
Making these businesses profitable will take a while, but in India the bank had already signed up 1.8 million customers by the end of March, 700,000 of them with full savings accounts.
Digital lending has just been launched in India and an algorithmic lending product in Indonesia; other banking and investment products will follow, at which point we will really find out if it is possible to run a profitable bank with almost no people.
 
Euromoney: World's Best Bank for SMEs 2018
Banking with the World's Best Bank for SMEs means you have more time to spend on the things and people that matter.
The firm is leveraging the efficiency and craft it has built in digital to take it into the markets that surround its home base.
Banks offering comprehensive services to small and medium-sized enterprises cross-border are surprisingly rare. While plenty target small businesses in their home markets, few see the merit in taking those skills overseas.
Singapore is an exception, where all three domestic banks – DBS, OCBC and UOB – take the craft and efficiency they have learned at home and apply these lessons to the far bigger markets that surround them.
OCBC has enjoyed great success in Indonesia and Malaysia, but DBS is present in both and is also making progress in India and Greater China. Both houses were candidates for this award, but DBS wins for the dramatic growth in SME revenue outside its home base over the last three years. Those year-on-year figures for the last three financial years were 50%, then 51%, then 53%.
Numbers like that won't be sustainable for very long as the business grows. But the success of the business at home gives a clear roadmap for international expansion at this grassroots level.
As with everything else at DBS, a world leader in digital innovation, automation is at the heart of the SME offering. While the overall SME customer base grew just 4% year on year during our review period and deposits by 11%, transaction volumes through the digital channel grew 72%. Revenue per digital customer was up 10% year on year.
Through the use of the bank's digital capabilities, customers can open an account in a single day in Singapore without needing to go into a branch, with a courier dispatched to collect whatever documents need to be seen, while back-end processes have been streamlined. A dedicated portal, DBS Get Set, also allows entrepreneurs to set up their businesses within a day, although that is partly a reflection of just how easy it is to do business in Singapore.
Digital for its own sake is not enough, however. "We're mindful that digital innovation is to support the customer," says Joyce Tee, group head of SME banking. "It has to be an enabler: how do we make the customer journey more seamless?"
DBS has so far attracted 4,000 smaller companies across six markets into its multi-currency account, ideal for those venturing into cross-border business in The Association of Southeast Asian Nations. And its partnership with Xero, a cloud accounting platform, gives SME customers a consolidated view of their accounts from any device at any time.
The bank has also been proactive in trying to help its SME client base grow through its DBS BusinessClass social platform, which runs an annual disruption event; its TechMatch programme, which matches customers with suitable providers and even potential acquisition targets; and its SME Academy, which gives foundation classes to help entrepreneurs get started.
These are all Singapore and Hong Kong initiatives – more than 80% of the bank's SME business still originates in one of the two – but the roll out across the region is the exciting part. In India, 98% of new customers are acquired online. A tie-up with leading enterprise resource planning provider Tally has already increased the customer acquisition rate there sixfold.
There is no shortage of opportunity. The Greater Bay Area – the preferred term for the section of China embracing Hong Kong, Macau, Guangzhou, Shenzhen and Zhuhai – is a natural source area of small but fast-growing enterprises. India clearly offers huge opportunity too.
And DBS believes this opportunity can be grasped without compromising asset strength.
"Quality of assets comes from onboarding the right customer," says Tee. "We are so embedded in the customer's ecosystem that we understand the pain points and are able to move towards more predictive analysis, enhancing our credit assessment."
In corporate finance, DBS has been involved in deals helping SMEs make their debut endeavours in the capital markets in Indonesia and Hong Kong, as well as Singapore. IPOs for small to mid-sized businesses during our review period included MindChamps Preschool in Singapore, Wah Sun Handbags in Hong Kong and PT Integra Indocabinet in Indonesia. Secondary placements might be as small as $5.5 million for Luen Thai Holdings or $8.1 million for Top Glove in Singapore – for both of which DBS was sole placement agent – but they all matter.
Wah Sun is a good example. It has been making handbags since 1989, and DBS has been banking it for 13 years; back then it was a family-owned SME controlled by five siblings. Having been the family's main banker for so long, the listing on the main board this year, with DBS as sole sponsor and sole bookrunner, felt like a victory for adviser and customer alike.
SME banks must be nimble and adaptable, as well as comprehensive.
"Every market has important industrial clusters," says Tee. "We ensure we are connected across the entire network. Greater China, including Hong Kong and Taiwan, are on a totally different track with electronics than India might be; textiles and garments will be different again.
"Whatever the segment, customers can speak to us on anything from hedging to insurance to loans."
Thank you. Your feedback will help us serve you better.
Was this information useful?
Thank you for your feedback
Let us know how this article helped:
We're sorry to hear that.
We're sorry to hear that

Enter only letters, numbers or @!$&-/()',.