About
Group Management Committee
Group Management Committee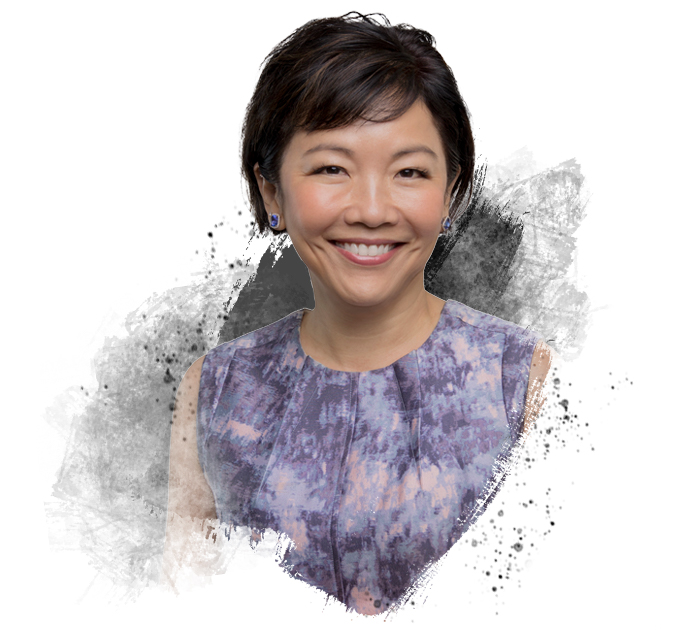 Pearlyn Phau
潘燕明
Consumer Banking/ Wealth Management
Managing Director and Deputy Group Head
Ms Pearlyn Phau is Managing Director & Deputy Group Head of Consumer Banking Group and Wealth Management, DBS Bank Limited.
In her capacity as Deputy Group Head, Pearlyn has direct management oversight in the six markets that the Consumer Bank operates. She drives the business agenda in growing wealth management, secured lending, deposit, insurance & investment products, credit card and unsecured lending, etc. In addition to the individual product lines, sales and service, branding and marketing, and customer experience delivery of the Consumer Banking network in the region, also come under her purview.
In aligning to the overall DBS group strategy, Pearlyn also drives the digital transformation in the markets with the extensive use of data analytics and contextual marketing to develop digital assets and roll out DBS Digibank in India, China and Indonesia. Pearlyn joined DBS in 2003 and has assumed numerous leadership roles within DBS Group. Pearlyn was most recently the Head of Consumer Banking Group and Wealth Management, Hong Kong and before that, Regional Head of DBS Treasures and Treasures Private Client.
Her previous roles include being Head of iBanking and Head of Treasures Singapore. She also played a key role in the development of the Treasures Private Client proposition, the launch of the DBS Wealth Continuum and the set-up of DBS Asia Treasures – a premier rewards recognition platform for the bank's wealth management clients.
Pearlyn has more than 20 years of extensive experience in consumer banking industry. Prior to joining DBS Bank, Pearlyn held various senior positions at Citibank N.A in Singapore. She is a Chartered Financial Analyst (CFA) and an Associate Financial Planner (AFP). She holds a Bachelor of Economics and Statistics degree from the National University of Singapore.
Explore