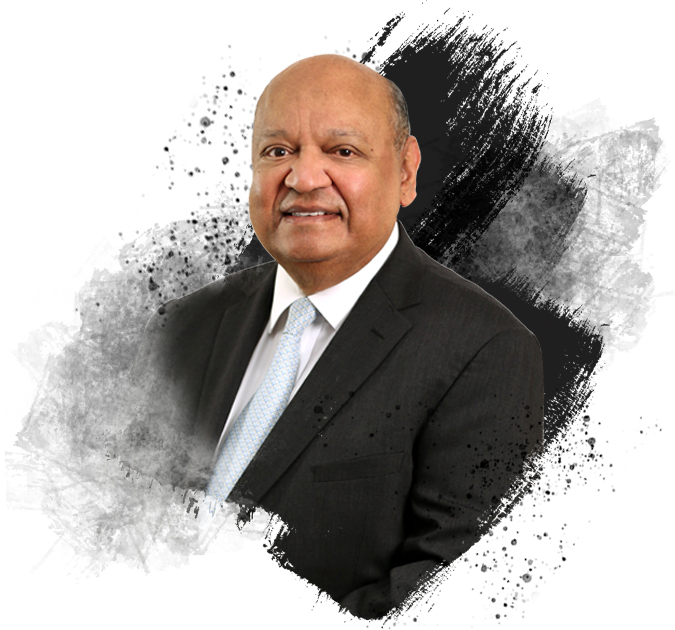 Nihal Kaviratne CBE
Board Member
DBS Group Holdings & DBS Bank
Mr. Nihal Vijaya Devadas Kaviratne CBE was appointed to the Board of Directors of DBS Group Holdings Ltd and DBS Bank Ltd. on 29 April 2011. He is a member of the Board Risk Management Committee, and Compensation and Management Development Committee. In addition, he is a director of DBS Foundation Ltd, a not-for-profit company established to strengthen DBS' corporate social responsibility efforts across Asia.
Nihal's illustrious career with the Unilever Group spans 40 years during which he held various senior level management positions across Asia, Europe and Latin America. Nihal was instrumental in leading the recovery of Unilever Indonesia after the financial crisis of 1998. He retired from Unilever in March 2005.
Nihal has been an Independent Director of StarHub Ltd., since 16 August 2004 and GlaxoSmithKline Pharmaceuticals Ltd. in India, since 26 July 2005. He is a member of the advisory board for South East Asia/Indonesia of Bain & Company SE Asia, Inc and a member of the Corporate Resilience Advisory Council of McKinsey & Company, Inc. He also serves as a member of the UK Government's Department for International Development (DFID) Private Sector Portfolio Advisory Committee for India. He is also a director of Olam International Limited and Caraway Pte. Ltd.
He has attended management development programmes in India, Australia, the UK and the USA, including the Advanced Executive Program conducted by Kellogg School of Management, Northwestern University and the Advanced Management Program conducted by Harvard Business School. Nihal holds a Bachelor of Arts (Honours) with a major in Economics from the Bombay University, India.