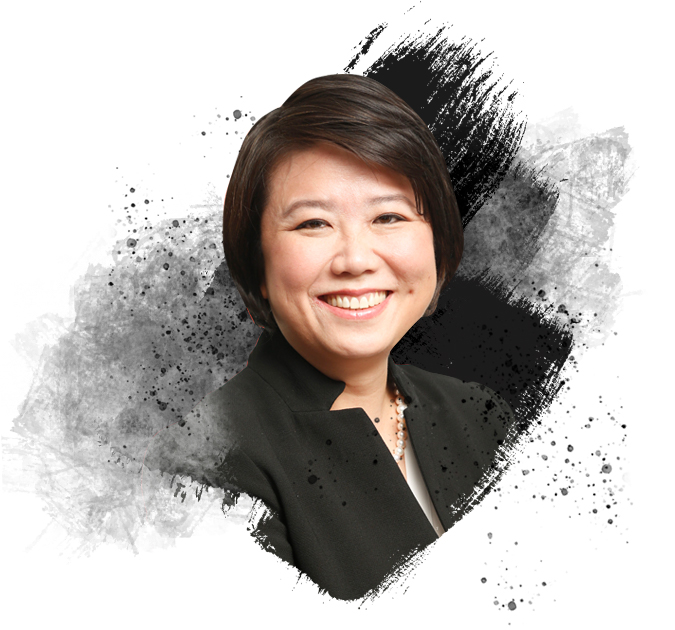 Joyce Tee
郑秀鳯
Board Member
DBS Foundation
Joyce Tee is Group Head of SME Banking at DBS Bank, a leading financial services group in Asia recognised in 2018 by Euromoney as the "World's Best SME Bank" and by Global SME Finance as the "SME Bank of the Year" for both Global and Asia. In the same year, Joyce was awarded "SME Banker of the Year (Regional)" by The Asset, a tremendous recognition of her passion and dedication towards SMEs.
As Group Head of SME Banking at DBS, Joyce oversees the SME banking business across DBS' core markets and is focused on how the bank can better support the growth of SMEs. She is a strong advocate of building a sustainable franchise by building deep and impactful relationships with SMEs across the region, changing the lives of business owners. In particular, through the use of digital technology to improve not only the SME customer experience but also to support their own digitalisation journey.
Under Joyce's leadership, DBS' SME Banking franchise has delivered not only industry-first initiatives for customers such as straight-through online account opening and online loans, but also numerous sector-specific digital solutions and packages designed to transform the largely cash- and paper-based B2B payments and collections landscape. She had also spearheaded the analytics-based lending in India to grow the book size and have since led multiple pilots across the region, partnering platforms and even industry players to leverage on alternative data to enhance lending capabilities.
This in turn supported DBS' win as "World's Best Digital Bank" by EuroMoney for the second time in 2018, and more recently, put the franchise in good stead to provide critical working capital support and digital-first solutions to help SMEs across the region keep the lights on during the Covid-19 pandemic. She has also led the franchise's strategic focus on adapting and availing to SMEs solutions typically reserved for large corporates, such as support on tapping capital markets.
Joyce currently serves as a board member on DBS Foundation, a corporate foundation in Asia solely dedicated to championing social entrepreneurship, where she lends her expertise to drive positive impact amongst social enterprises. This includes the DBS Social Enterprise Support Programme, a flagship project where senior leaders of the SME Banking franchise provide business guidance and mentorship to social enterprises. She is also on the board of Orix Singapore.
Joyce brings with her 30 years of experience in the financial services industry. Prior to her current role, Joyce was DBS' Head of Shipping, Aviation & Transportation, where she built trusted relationships with major corporates, including some of the world's largest aircraft lessors. She started her career in the United States at Grant Thornton providing management consultancy and financial advisory solutions to minority enterprises, working closely with the Small Business Administration and the US Department of Commerce. She subsequently joined a regional bank in Houston, Texas, as senior credit officer. After 15 years in the United States, Joyce returned to Singapore and worked in OCBC Bank's Enterprise Banking unit, covering the offshore marine and commodities sectors.
Joyce graduated from the University of Oregon with a Bachelor's degree in Finance and Decision Science and also a Master's Degree in Finance.