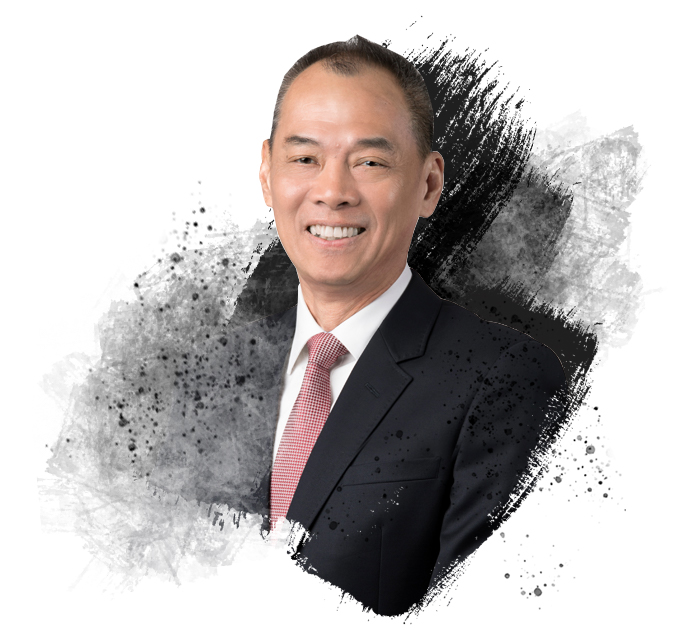 Ho Tian Yee
何天雨
Non-Executive Director
DBS Group Holdings & DBS Bank
Mr. Ho Tian Yee was appointed to the Board of Directors of DBS Group Holdings Ltd and DBS Bank Ltd. on 29 April 2011. He is a member of the Board Risk Management Committee.
Tian Yee has over 30 years' experience in managing and investing in global financial markets. He was the principal shareholder and Managing Director of Pacific Asset Management (S) Pte Ltd, who oversaw the management of the company and assumed responsibilities for all investment decisions and risks.
Tian Yee spent 19 years with Bankers Trust Company, Singapore where his last position was as General Manager and Regional Head of South East Asian operations. He was responsible for the Singapore branch operation and the strategic direction of the Bankers Trust global trading business in Asia.
Currently, Tian Yee is the Chairman of Fullerton Fund Management Co. Ltd, Mount Alvernia Hospital and FFMC Holdings Pte. Ltd.. Tian Yee is an investment advisor to Blue Edge Advisors Pte. Ltd. and a member of the Finance Investment Committee of Urban Redevelopment Authority. He is also a Director of Pavilion Capital Holdings Pte. Ltd., Seviora Holdings Pte. Ltd. and Weilee Investments Pte. Ltd. He holds a degree in Economics from Portsmouth University (Hons), United Kingdom, and a Master of Business Administration from the University of Chicago.
Explore