WOUF co-founders manufacture fashionable garments using the groomed hair of pets, exposing customers to an environmentally-friendly and sustainable choice in a market overly dominated by fast fashion.
For WOUF co-founders Anita Lam and Margaret Lok, Hong Kong has become a split society in recent years. To create positive power and make people more environmentally conscious, they start with fashion. The kind of fast fashion dominating society at present has, they say, made people oblivious to the heavy price that the Earth and its inhabitants are paying.
We believe our brand represents our passion for the co-existence of all species. Our design reflects this belief of great harmony, and our brand resonates with customers.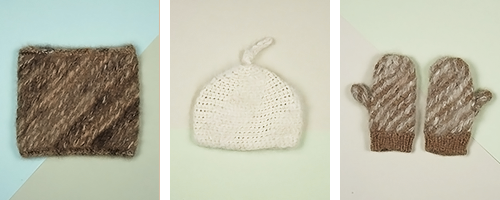 "Our leading principle of design is not to design for the sake of design. We design for the sake of making changes to society!"
"We think social enterprises should not be a distinct model of business; it should be a campaign. In future, every enterprise should solve problems for society, or exist for the sake of commitments to society. It should not only be a profiteering platform. Making profit first, and contributing later is already outmoded. The new generation should make a profit after they make contributions. That's the way to make the world sustainable."
The two co-founders, Anita Lam and Margaret Lok, knew each other while studying their master's degree in design. The two of them share a passion for animals and fashion, and hold identical views and philosophies in social development. They joined together in establishing WOUF, a social enterprise, in 2011.
WOUF has introduced a "tailor-made" series, where pet owners can collect the hair of their pets. WOUF then distills, cleans, sterilises and dries the hair in an exercise that up-cycles the hair and transforms it into clothing items of the pet owners' choice. At the initial stage, WOUF amassed hair that the SPCA collected from combing. Anita and Margaret worked together with Polytechnic University to develop the technology to convert the hair into clothing.
We also found out that, when you're not doing something for your own interests, but for something good, then good people and good things will evolve around you. You will be given unconditional support and assistance. That feeling of warmth is priceless.
With continuous improvement, WOUF's product quality is also on the rise. Some clothes incorporate alpaca hair to be more elastic. A wider range of products is offered, with items that include scarves, gloves and hats. A common misconception is that social enterprises are a group to be taken care of, when actually, they are the ones that tackle social problems. "The difference between a social enterprise and an ordinary business is that we need to resolve certain social problems. To us, innovation and insight are the key to solving problems. Of course, client relationships, community connections and services are the basis for survival for any business."
"After WOUF was in service, our biggest inspiration and reward was to know to do something kind, not something you think is right. That's how positive change will be brought about."
The DBS Social Enterprise Advancement Grant strives to enhance the business and social impact of local social enterprises. WOUF received the grant in 2014 as a boost for the social enterprise to invest in developing blend fabric technologies so as to more effectively blend hairs with other raw garment materials, leading to enhancements in the quantity and quality of their products.
"Our future plans, aren't set in stone. It's been about two years since the founding of the brand, and plans keep changing. We hope new technologies can be developed successfully for big brands to more quickly incorporate yarns made from dog hair."