"Working in a bank may seem like it is all about money, but there can actually be a very meaningful side to it," shares Derek Tse, Executive Director of Institutional Banking Group, DBS Bank (Hong Kong). "At DBS, our team actively promotes sustainability through sustainable financing with reference to the United Nations Sustainable Development Goals. This global development blueprint covers 17 key issues, including environmental protection, poverty, equality, quality education and clean drinking water – underpinning my own belief that sustainability can only be achieved if every single one of us plays our part."
However, how does a bank's loan services translate into "sustainability"?
"Two years ago, our head office in Singapore pioneered the concept of 'sustainability-linked loans', where our clients would be incentivised through interest reduction for performing well in sustainability-related tasks such as reducing carbon emissions, electricity consumption and plastic waste," Candice Poon, Vice President of Institutional Banking Group, DBS Bank (Hong Kong) explains. However, she admits that while many clients have been performing these tasks, they are still unsure of how the concept can actually link with financing.
Looking back at her first sustainability-linked loan transaction, Candice recalls the months of gruelling negotiations it took to finally gain the trust of her first client – a renowned property developer in Hong Kong. "To ensure that our client's ideas were upheld, we took reference from the professional opinions of our colleagues in Singapore to jointly determine sustainability indicators across a wide range of core issues. Apart from prioritising environmental protection and encouraging the developers to undertake more green projects, we sought to reduce industrial accidents among the building contractors. We also linked our client's key performance indicators (KPI) in overall sustainability management to global indices in the property industry – reducing their loan rate and borrowing cost based on their annual cumulative performance." Candice also remembers how satisfied her client was, not only with the outcome but also her dedication throughout the entire process. As the deal garnered a strong positive reaction in the market upon announcement, she has received many enquiries ever since.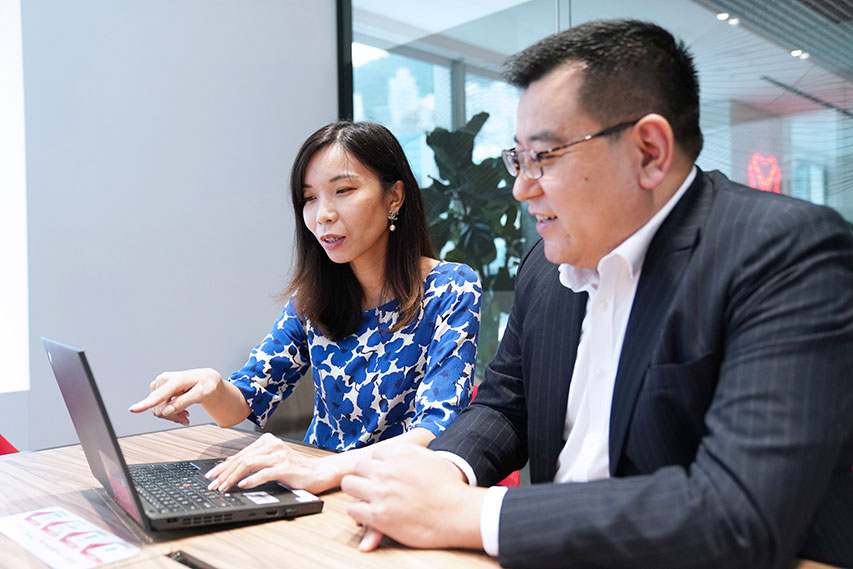 "There was another REIT client, who had been initially apprehensive about the concept, decided to work with us eventually on their first sustainability financing after seeing our successful cases – we know we have done the right thing." However, this transaction presented a new challenge because it was a club loan and there were other banks involved. The terms and interest rate of the loan must be agreed by all parties, and not just DBS. " This means that education about the concept has to extend beyond the client to other participating banks as well."
With sustainability becoming a bigger topic than ever across industries, Derek stresses that it takes more than a transaction to change the future. In fact, joint effort is needed from multiple stakeholders, likely spanning different generations: "Even on a personal level, I have begun paying attention to details like minimising single-use plastic products and switching off electrical appliances as much as possible. No matter how insignificant it looks, every action counts." Candice agrees, "In my daily life, I have become more conscious about issues affecting our environment, such as the negative consequences of plastic waste in the ocean on marine life. I think ahead more than I ever did in the past."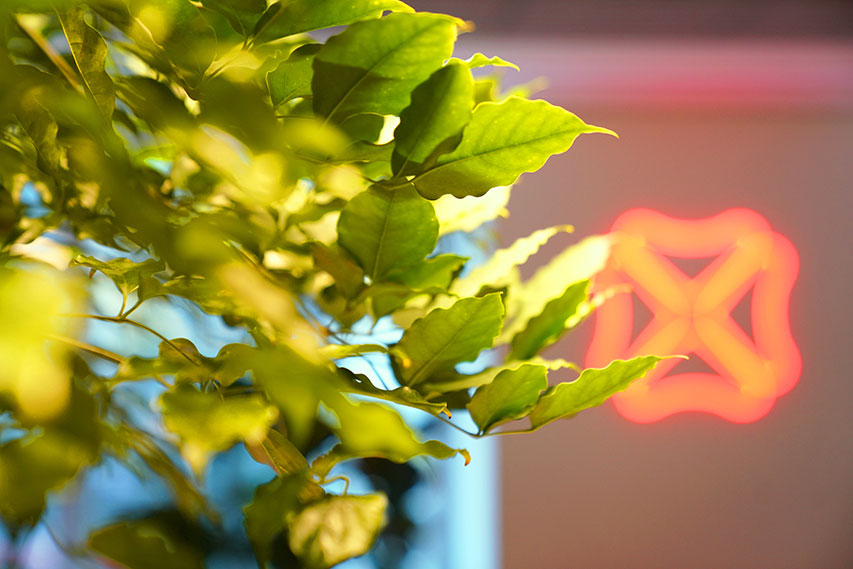 Today, in addition to demonstrating a more profound understanding about the meaning of sustainability, Derek and Candice's team see their daily work in a more meaningful light – a fulfilling reward that money alone cannot buy. Ultimately, they believe that an ideal future is truly possible if people from all walks of life take their own steps forward towards sustainability, together.