The energy was buzzing in the make-up rooms as excited kids ran around, while their anxious parents tried to reel them in.
We were backstage of DBS Perspectives' second Intergenerational Fashion Runway in honour of Father's Day. The model-fathers were preparing to strut their upcycled clothing alongside their young children at the DBS Foundation Outdoor Theatre, and it was quite a test of the kids' patience while everyone got dressed and spruced up.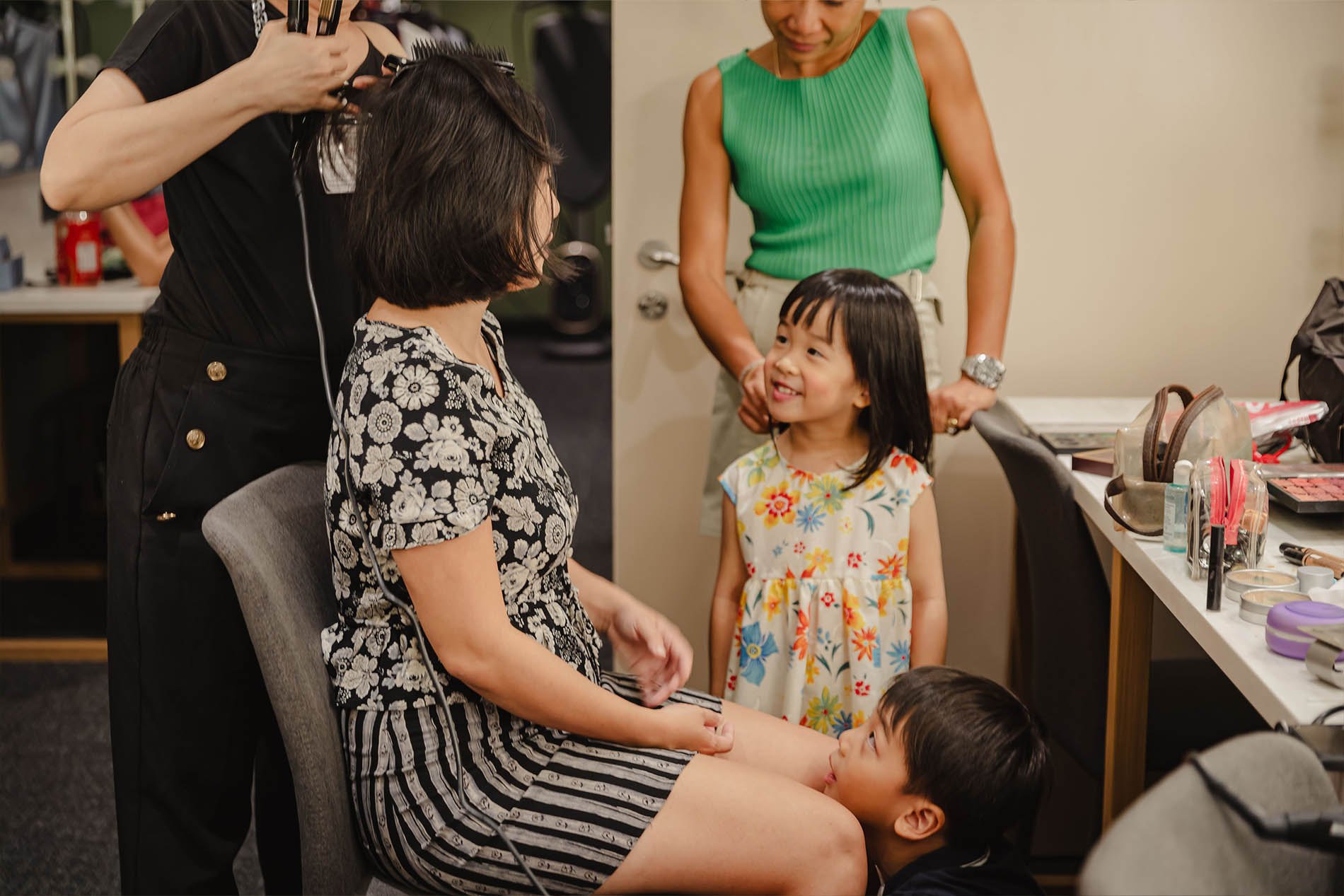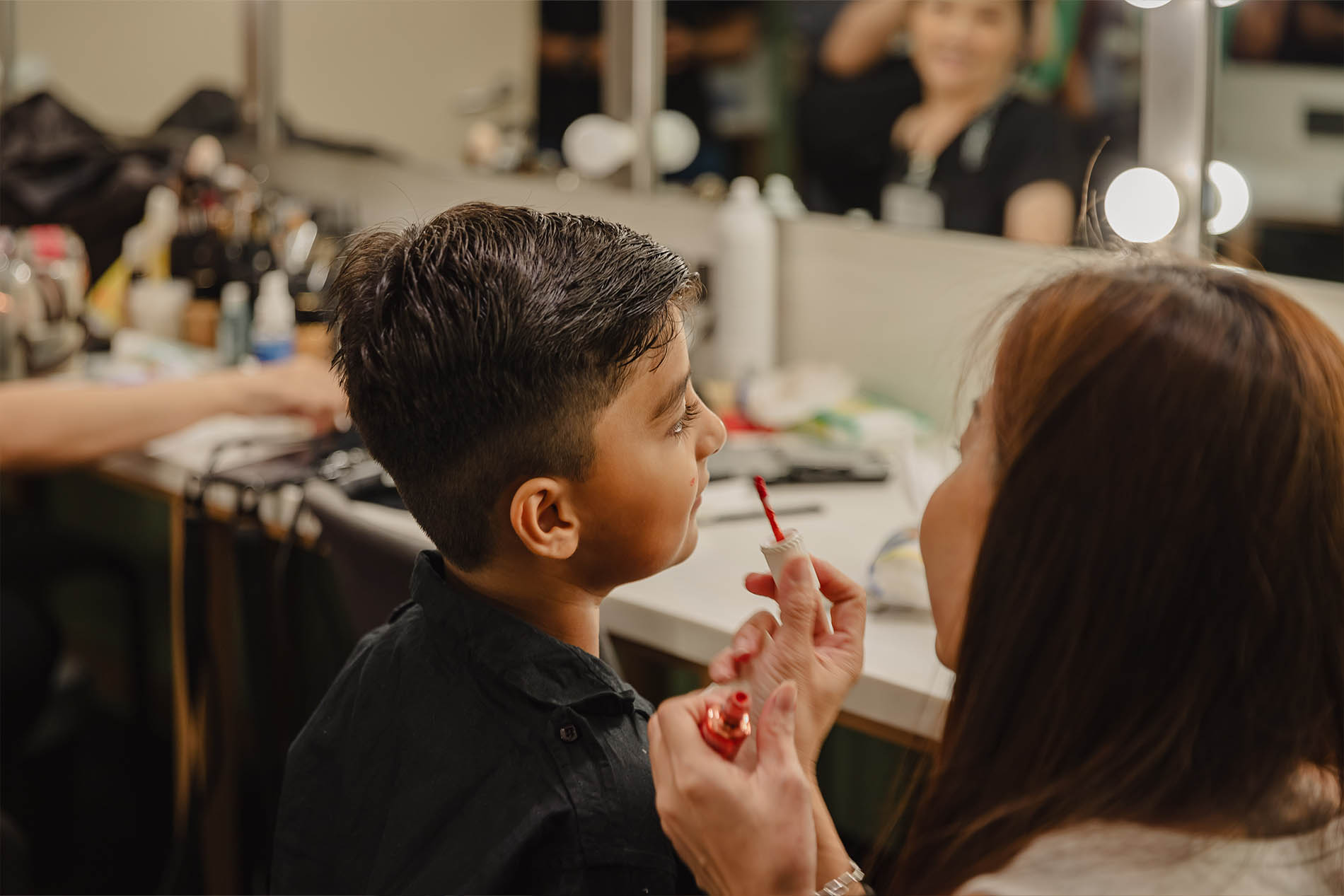 The kids even had the privilege of choosing what their fathers would wear from Cloop – a social enterprise that helps collect, recycle, and thrift clothes and accessories in a bid to close the fashion loop!
Before they knew it though, the families were ushered up to the stage, filled with adrenaline.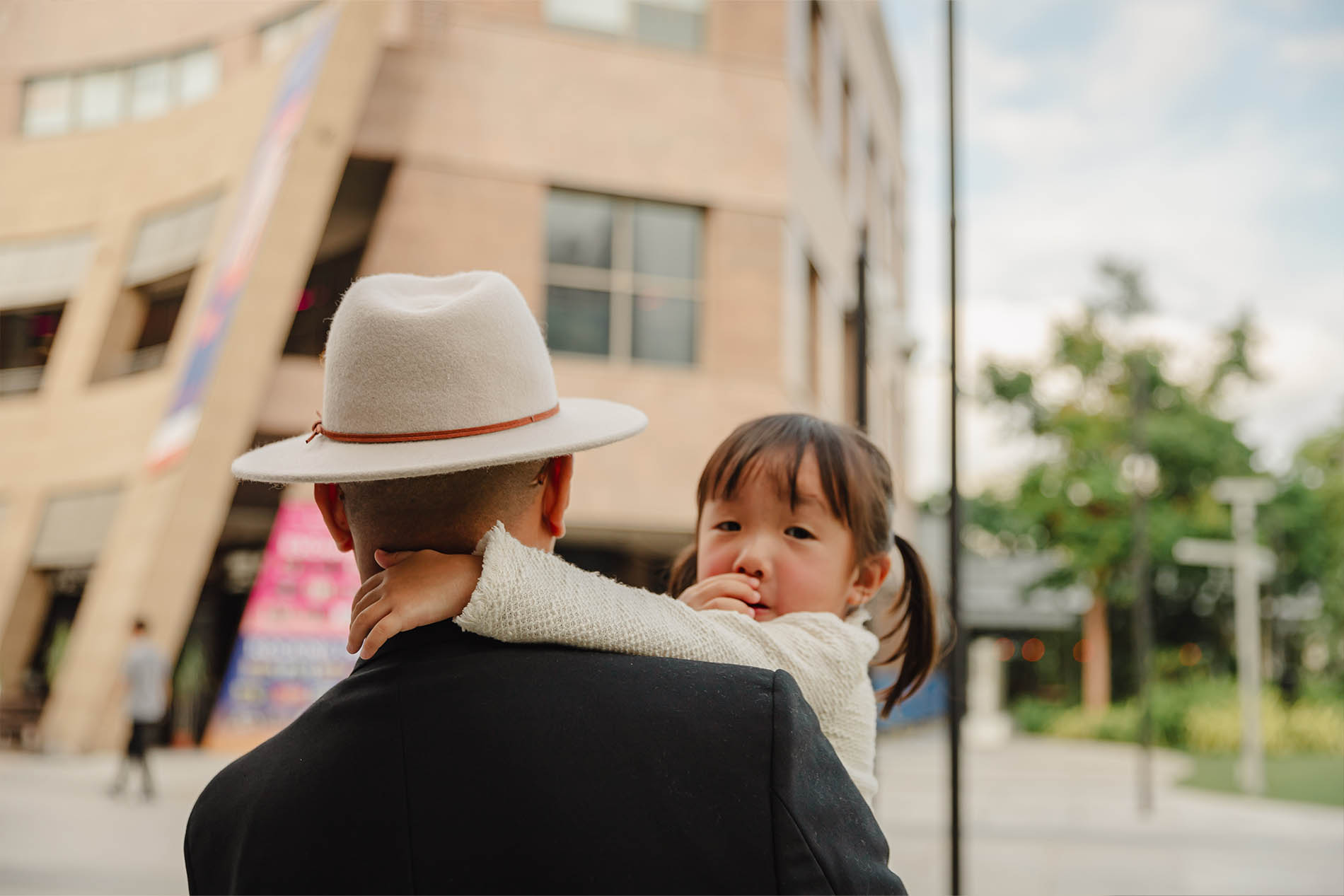 Our host, popular comedienne, Rishi Burdhani helped ease their nerves as he warmed the stage, even inviting his own father to join him for a cameo at this special event.
And then it was time for the Dads and their children to take to the runway!
@dbssg They're our superheroes, our role models, and the ones who make our hearts skip a beat. We celebrated fathers and their children as they rocked the stage in pre-loved outfits from our community partners #citysprouts and #cloop. If you enjoyed the sneak peek of our Intergenerational Runway Show, there are more free events coming your way at the DBS Foundation Outdoor Theatre @ Esplanade. Don't miss them! #DBSLivemore ♬ original sound - EX7STENCE™
The love and excitement from each family shone onstage as a few participants took to the mike to share how they felt. There was even one moment that left a few members of the audience wiping away tears.
"Have you ever said I love you to your daughter?"
"As Asians, we don't really say 'I love you' directly to our children, it is understood," Mr Chow, who was walking the stage with his adult daughter Sin Yee and his grandkids, said.
The crowd immediately cheered Mr Chow on, encouraging him to speak from his heart.
And with a shy smile, while standing on stage before everyone, he said 'I love you' to his daughter, which left Sin Yee grinning from ear to ear.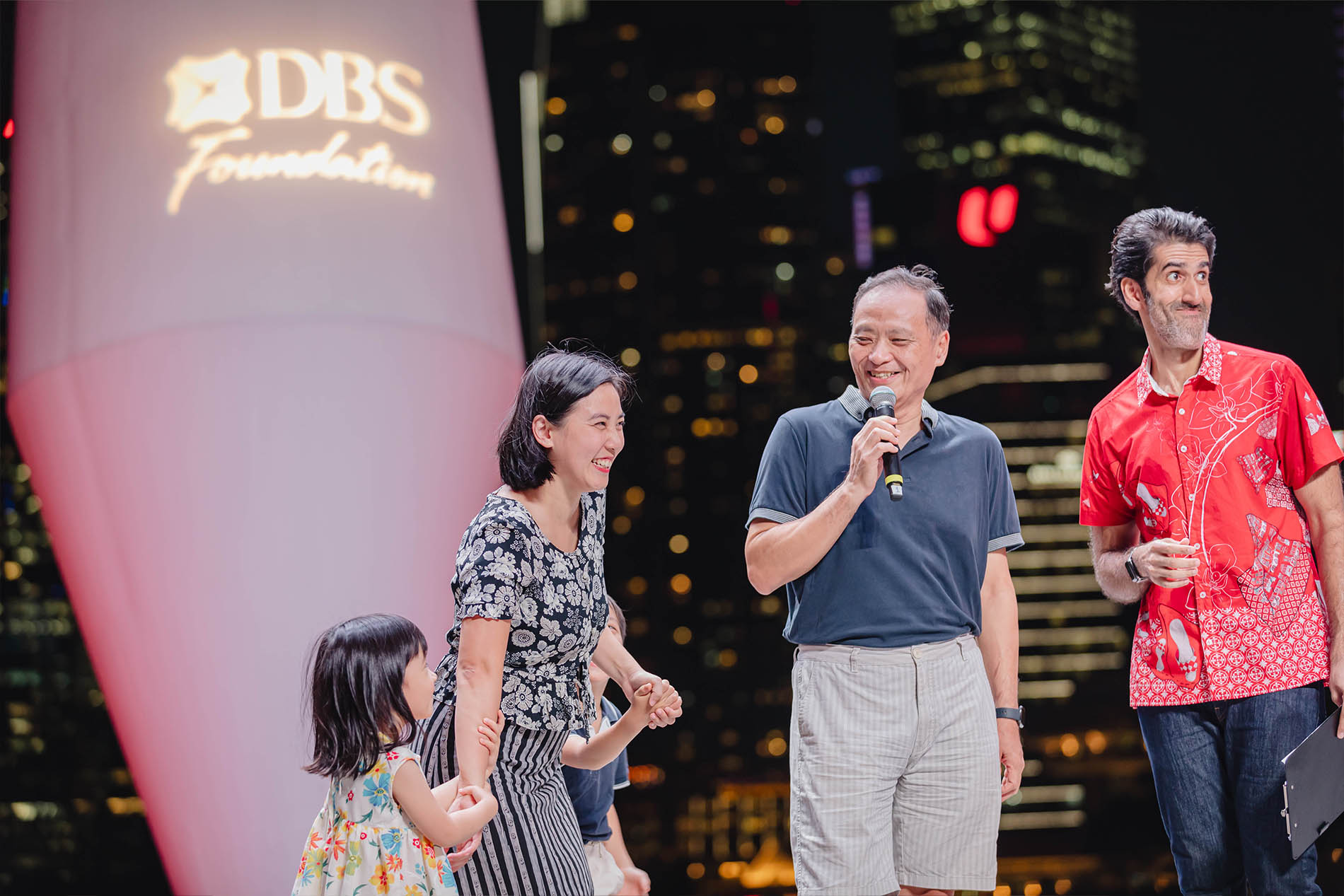 When we spoke to the family after the event, Mr Chow recounted fondly that when his daughters were little, he used to take them to East Coast Park to swim and build sandcastles. Sin Yee shared that this was one of her fondest memories from her childhood as well.
"As my mother used to work full time on weekends, my father had to learn to play with us and engage his three daughters on his own every weekend. He initially struggled with what to do with the time and what activities to plan. We eventually settled into a routine and our weekly outings to the library and KFC - which is one of my favourite childhood memories.
My father is not one who would express his love verbally. To hear him say 'I love you' on such a public setting really made me feel especially loved.", shared Sin Yee.
While we were there, we also went around to find out what the children thought their fathers did at work... check out their adorable answers!
@dbssg You know what they say about kids giving the most brutally honest answers! It was another heart-warming experience at DBS Perspectives where our DBS Dads and their kids walked the runway to showcase stylish pre-loved outfits. We caught up with some of them and these pint-sized rock stars sure gave us a glimpse into what it's like to work at DBS... 👉👈 But hold on to your seats because this is just one slice of the captivating programs we've lined up for the community. Join us next time at the DBS Foundation Outdoor Theatre @ Esplanade and see Marina Bay come to life! #DBSLiveMore #MarinaBay #mydurian ♬ original sound - DBS Bank Singapore
---
Partnering social enterprises Cloop and Fashion for a Social Cause, DBS Perspectives' Intergenerational Fashion Runway saw 30 models from all backgrounds and across generations strut their stuff in pre-loved clothes and accessories, as part of DBS Perspectives @ Esplanade.
DBS Perspectives @ Esplanade at the DBS Foundation Outdoor Theatre, is a series of programmes open to the public, offering exciting live shows, interactive dialogues and experiential workshops.
Join us to Live more by the Bay: go.dbs.com/lmbtb