Singapore
Asian Insights Conference 2014
Speakers
Learn from Asia's most influential thinkers and leaders as they share thoughtful analysis which defies commonplace thinking.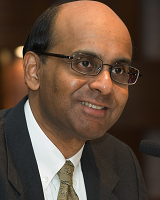 Tharman was appointed Deputy Prime Minister in the Singapore Cabinet following the General Elections in May 2011. He continues to serve as Minister for Finance, a responsibility he has performed since Dec 2007.
He spent much of his earlier professional life at the Monetary Authority of Singapore (MAS), Singapore's central bank and integrated financial regulator, where he was chief executive before entering politics in 2001. He has served in economic and education appointments since then, including five years as Minister for Education. In May 2011, he was also appointed Chairman of MAS. Between May 2011 and July 2012, he served additionally as Minister for Manpower.
Tharman was appointed Chairman of the International Monetary and Financial Committee (IMFC), the policy steering committee of the IMF, in March 2011. He was also admitted to the Group of Thirty, also known as "The Consultative Group on International Economic and Monetary Affairs", in June 2008.
Besides his responsibilities in Government, Tharman is Chairman of the Ong Teng Cheong Labour Leadership Institute; and Chairman of the Board of Trustees of the Singapore Indian Development Association (SINDA), which seeks to uplift educational performance and aspirations in the Indian Singaporean community.
Tharman serves as Member of Parliament for Jurong GRC. He was appointed 2nd Assistant Secretary-General of the People's Action Party on 31 May 2011.
Tharman did his undergraduate and masters education in Economics at the London School of Economics and Cambridge University. He later obtained a masters in Public Administration at Harvard University, where he received the Lucius N Littauer Fellow award for outstanding performance and leadership potential. He became the fifth recipient of the Award of Honorary Fellow of the Economic Society of Singapore, in July 2010.
Married to Jane Yumiko Ittogi, a lawyer by background and now actively engaged in community work and the non-profit arts sector. They have four children.
Programmes Involved:
Asian Leadership Dialogue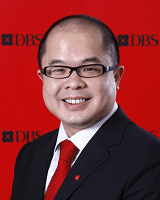 Alexander Lee joined DBS Vickers' Hong Kong equities research team in May 2010 as a Research Director. He currently leads the HK/China financials team, and is responsible for developing HK/China market strategy ideas and products. Alex has more than 10 years of equity research experience in HK/China equities, and has covered various sectors including ground transportation, infrastructure, banks, and non-bank financials. Alex is a CFA charter holder and has a bachelor of business administration with the University of Hong Kong.
Programmes Involved:
Specialist Clinic: Asian Equities Outlook: Bulls and Bears Go Head to Head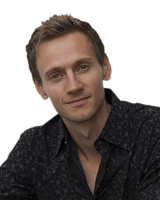 Andrew Hewitt is the creator of the GameChangers 500 list (GC500) that profiles the world's top purpose-driven organisations using business as a force for good. Unlike lists like the Fortune 500, the GC500 ranks organisations based on their social and environmental impact and their ability to maximise benefit not just profit. His research has led him to be featured in major media such as Forbes and Fast Company, speak at premier venues such as TEDx and the Social Entrepreneurship World Forum, and become a guest lecturer at the United Nations University for Peace.
Andrew's progress in helping define a new "For-Benefit" model of business earned him a seat on the Advisory Council for the Fourth Sector Mapping Initiative, alongside policy makers from the US government and researchers from institutions like Harvard. Together they are helping formalise the For-Benefit legal model to join the existing three sectors: for-profit, non-profit and government.
Programmes Involved:
Specialist Clinic: How Will Social Good be a Gamechanger in Asia?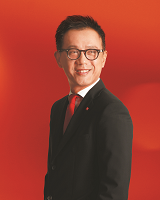 Andrew Ng is Group Executive of DBS & Head of Treasury and Markets. He joined DBS in 2000 and was named Managing Director and Regional Head of Trading in 2005.
Since 2006, Andrew has been instrumental in leading DBS Treasury and Market's expansion in the region. In addition, he helped build a pan-Asia trading platform on different asset classes and established a region-wide local currencies derivative capability for the bank. He has also expanded DBS' capabilities in generic and exotic derivatives.
Andrew has worked in the treasury business for over 20 years. Prior to joining DBS, he was Executive Director at Canadian Imperial Bank of Commerce from 1995 to 1999. In that role, he set up CIBC's trading platform and derivative capabilities on Asian currencies. Between 1986 and 1995, Andrew was Head of North Asia Trading and Treasurer of Chase Manhattan Bank in Taipei.
A Singaporean, Andrew holds a Bachelor of Social Science degree from the University of Hong Kong.
Programmes Involved:
Specialist Clinic: RMB Internationalisation – Where are we now?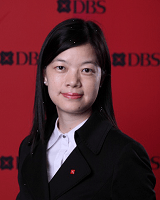 Ms Carol Wu is Senior Vice President & Head of Research for Hong Kong & Mainland China of DBS Vickers (Hong Kong) Limited. She joined DBS Vickers (Hong Kong) as an Equity Analyst in November 2007.
Over the past six years, she helped to raise the profile of the Greater China property research franchise for DBS. Carol was recently rated by Asia Wall Street Journal as the No. 1 analyst in Hong Kong (out of 342 analysts). In the 2012 Asiamoney poll, the ranking for China & Hong Kong real estate research rose from no. 11 to top 3. She was also personally ranked top 3 best analyst in HK, and top 7 best regional property analyst. Based on the initial 2013 Asiamoney results, her ranking in the best Hong Kong analyst category was moved up further to No. 2. In the 2012 II survey, she was ranked no. 7 best property analyst covering China.
Prior to DBS Vickers, Carol worked as a strategist for LaSalle Investment Management, a property fund under Jones Lang LaSalle, to set the investment direction for the fund.
Carol received her MBA from the University of Texas in Austin and B.A. in International Relations from the National Taiwan University.
Programmes Involved:
Specialist Clinic: Regional Property Outlook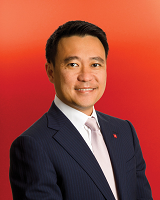 Clifford Lee joined DBS in 2004 and is currently the Managing Director and Head of Fixed Income. He is responsible for the bank's debt origination and distribution functions.
Clifford began his Asian banking career with Citibank in 1991 and has held various senior management positions in financial institutions including Peregrine Fixed Income, WestLB and BankBoston.
With a career that has been singularly focused on the Asian debt markets from the mid 1990s, Clifford has originated, structured and distributed straight, complex and equity-linked debt transactions across Asia in both G3 and local currencies.
Clifford holds a Bachelor degree in Business Administration from the National University of Singapore.
Programmes Involved:
Specialist Clinic: RMB Internationalisation – Where are we now?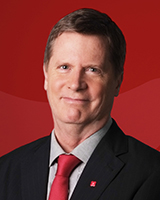 David Carbon is Managing Director of Economic and Currency Research at DBS Bank in Singapore. He joined DBS in October 2005, bringing with him 14 years of research experience covering the economies and markets of Asia and the G10 from Singapore, Hong Kong and London.
David began his banking career in Asia in 1994 with JP Morgan and was a partner and market strategist at Pacific Asset Management. Between 1996 and 2000, he was a Singapore-based fixed income investment manager. In 2000, David joined WestLB A.G. to cover the economies of North Asia but was soon seconded to London to head WestLB's economic & currency research of the G10 for three years.
Prior to his career in investment banking, David taught international trade and finance for two years at universities in China and conducted research on trade policy as a Fellow at the Korea Development Institute in Seoul.
David, who is fluent in Mandarin, graduated Phi Beta Kappa from the University of Wisconsin and holds a Master of Philosophy in Economics from Yale University.
Programmes Involved:
Asian Gamechanger: A Germany Every 3.5 Years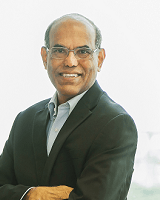 Dr. Duvvuri Subbarao served as Governor of the Reserve Bank of India for five years (2008-2013), finishing his term in September 2013.
Prior to that, he was Finance Secretary to the Government of India and Secretary to the Prime Minister's Economic Advisory Council. In a career spanning more than 40 years, Dr. Subbarao has rich hands-on experience in public finance management. As a Lead Economist in the World Bank (1999-2004), he advised developing countries on public finance management and fiscal decentralisation. He has written and spoken extensively on issues in macroeconomic management, public finance and financial sector reforms. During his tenure at the Reserve Bank of India, he was also recognised as a leading exponent of central banking issues from an emerging market perspective.
Dr. Subbarao obtained his M.Sc. in Physics from Indian Institute of Technology, Kanpur, M.S in Economics from Ohio State University, USA, and Ph.D in Economics from Andhra University, India. He was a Humphrey Fellow in Public Finance at the Massachusetts Institute of Technology (MIT), USA. Dr. Subbarao is now a Distinguished Visiting Fellow at the NUS Business School in Singapore.
Programmes Involved:
Plenary Session on Asian Giants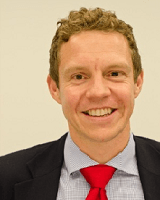 Dr. Fraser Thompson is a senior fellow at the McKinsey Global Institute (MGI), McKinsey's business and economics research arm, based in Singapore. He leads MGI's work in Asia, including topics such as urbanisation, resource productivity and skills development. Fraser has authored numerous articles in leading business and academic publications. He is a frequent speaker at conferences on economic development issues in Asia and globally.
Dr. Thompson joined the Middle East office of McKinsey in 2006, before moving in 2008 to London, where he was an engagement manager. As a consultant, he served clients across multiple sectors on a wide range of regulatory and economic development issues. Prior to joining McKinsey, he worked as a consultant for The World Bank in the United States and the United Kingdom, and as a lecturer at Oxford University in the areas of Development Economics, International Trade and Finance, Microeconomics and Industrial Organization. He received a Doctorate and Masters in Economics from the University of Oxford, where he studied as a Rhodes Scholar. He also has undergraduate degrees from Melbourne University (Australia) and Butler University (United States) in Commerce and Arts, majoring in Finance, Economics and Mandarin Chinese.
Programmes Involved:
Plenary Session on Asian Urbanisation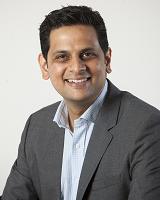 Hari V Krishnan is the Managing Director of Asia Pacific and Japan at LinkedIn. In his current role, Hari's focus is to help LinkedIn serve its membership base and customers. Consistent with LinkedIn's mission, he aims to connect all professionals in APAC and Japan to make them more productive and successful.
As LinkedIn's first employee in Asia, Hari was the country manager for LinkedIn India from November 2009 to December 2012. Under Hari's leadership, LinkedIn India crossed several milestones, including member growth of over 300% and offices in Mumbai, Delhi and Bangalore. He also led the market entry for two hyper-growth Internet companies into the Indian market. Before joining LinkedIn, Hari was the Country Head for MySpace India.
Hari is a regular speaker at industry events and has been invited as a keynote speaker at flagship events organized by global majors like IBM, SAP and Intuit. Hari has been awarded the inaugural ET NOW 'Superstar Achievers' award; recognized by Business Today on their 'India's Hottest Young Executives' list and featured in Economic Times' 'Young Leaders'.
Hari has an MBA from INSEAD and an MS in Telecommunications from the University of Colorado.
Programmes Involved:
Plenary Session on Digital Asia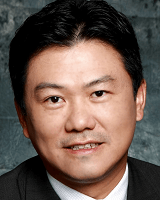 Jacky Man Fung Tai is the Head of Treasury & Markets and Managing Director of DBS Bank (China) Limited. He joined DBS Bank in 1999.
Tai is responsible for leading the Group's Asian treasury and markets business expansion to build customer-centric, sustainable establishment in China. He is also the member of the China Management Committee, member of the China Asset & Liability Committee, member of the China Market Risk Committee, member of the China Credit Risk Committee and a member of the Group's Treasury & Markets management team. In addition, Tai is the Head of Trading with overall responsibility for trading businesses in China and Taiwan.
Tai has been leading the establishment and expansion of treasury and markets trading businesses in Greater China region. DBS Bank is among leading banks in this region in delivering treasury and financial solutions to customers over the years.
Tai started his banking career at JP Morgan (Hong Kong, Singapore & New York) after graduating from university. He has held global market derivatives trading and managerial positions in the1990s with Dresdner Bank (Hong Kong & Singapore) and Nomura International (Hong Kong) before joining DBS Bank. Tai has leveraged his international exposure and track records extensively in the Group.
Tai graduated from the Chinese University of Hong Kong with a major in Computer Science and a minor in Business Management in 1988.
Programmes Involved:
Specialist Clinic: RMB Internationalisation – Where are we now?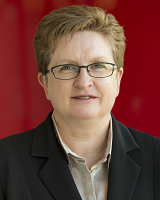 Dr Jane Murray joined Jones Lang Lasalle (JLL) in 1998. In 2005 she was appointed the position of Head of Research – Asia Pacific, and in 2008 she was appointed as an International Director of the Firm. In her role, Jane leads a team of over 100 professional researchers in the region. Key outputs include the industry-leading Real Estate Intelligence Service, Asia Pacific Property Digest, thought leadership papers and consultancy projects for clients. The research team also participates in global projects including the Global Real Estate Transparency Index and Global Market Perspective.
Prior to her current role, Dr Murray was the Australasian Head of Research for JLL, which is based in Sydney. Before joining JLL, she held a lectureship in business forecasting at the University of New South Wales. Prior to that, she worked as a tax policy advisor at the New South Wales Treasury and in a forecasting role at the Australian telecommunications carrier Telstra.
Dr Murray holds a Bachelor of Economics (First Class Honours) from the Australian National University and a PhD in Economics from the University of Sydney.
Programmes Involved:
Specialist Clinic: Regional Property Outlook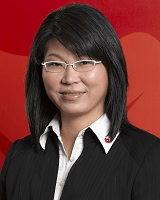 Janice Chua is Senior Vice President and Head of Research (Singapore Equities) of DBS Group Research. She is responsible for the overall strategy for equities in Singapore and oversees a team of 14 equity analysts. Backed by more than 20 years of experience, she has covered a broad range of sectors including offshore and Marine, Conglomerates, Industrials, Environmental Engineering and Financials.
She has been with the DBS Vickers Ballas group for more than 10 years and was appointed Head of Research in DBS Vickers Research in 2006. Under her leadership, the Singapore research team rose to be an award winning team and has been consistently winning several accolades. In 2007, DBS Vickers became the first domestic Singapore firm to be ranked number one for overall country research in Asiamoney Brokers poll, and it has consistently ranked amongst the top three brokers since then. In 2012 and 2013, it secured the award as best broker for overall country research and strategy in Asiamoney polls. The team has picked up numerous awards over the years, including the Business Times/Starmine Award and Asian Wall Street Journal award for stock picking and accuracy in earnings estimates.
Programmes Involved:
Specialist Clinic: Asian Equities Outlook: Bulls and Bears Go Head to Head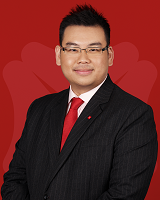 Jason Low is an Equity Strategist at the Chief Investment Office at DBS Group Wealth Management and Private Bank. He is responsible for formulating DBS Private Bank's Global Equity Strategy and key market views. He also manages DBS Private Bank's global equity focus lists. He joined DBS in 2011 from Morgan Stanley, where he dealt with cross-asset investments as an analyst. Jason was formerly a Contributing Writer to The Business Times in Singapore, covering equity and investment strategy from 2006 to 2009. He also contributed to the SGX Pulses Magazine.
Jason graduated with a First Class Honours in Bachelor of Accountancy from Nanyang Technological University. In 2007, Jason represented Singapore at the International University Forum, held in Brunei Darussalam.
Programmes Involved:
Specialist Clinic: Asian Equities Outlook: Bulls and Bears Go Head to Head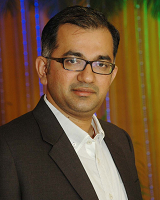 Jayesh leads the Asia Pacific, Middle East and Africa regions for Inmobi, managing revenue and operations. Prior to this, he drove the rapid growth of Inmobi's advertising network and user reach in Asia through key partnerships with digital industry leaders and app developers as the head of business development for the region. He brings a wealth of industry experience in the mobile, media and technology sectors.
Prior to Inmobi, Jayesh worked with Frost and Sullivan as the leader of its telecommunications, media, and technology practice. He is widely respected for his views on the industry and has provided interviews to leading publications, and spoken at various industry forums. He has also advised several companies on their mobile internet, new media, market entry and new product strategies. Additionally, Jayesh has worked with Newscorp in India to set up their pay TV business, as well as Tata Group to enter the telecom business.
Jayesh has an MBA from the Indian Institute of Management.
Programmes Involved:
Plenary Session on Digital Asia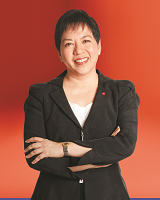 Ms. Jeanette Wong is DBS Group Executive responsible for the Institutional Banking Group which encompasses Corporate Banking, Global Transaction Services, Strategic Advisory and Mergers & Acquisitions. Previously, she was the Chief Financial Officer of DBS Group between 2003 to 2008.
Prior to joining DBS Bank, Jeanette was at JP Morgan for 16 years. During her tenure at JP Morgan, she had regional responsibilities for the Global Markets and Emerging Markets Sales and Trading business in Asia and was also JP Morgan's head for Singapore between 1997 to 2002.
Jeanette's career began in 1982 at Banque Paribas and then Citibank from 1984 to 1986 before joining JP Morgan in 1986.
Jeanette is a Director of DBS Bank (China) Limited and Chairperson of DBS Bank (Taiwan) Ltd. She also sits on the Board of Neptune Orient Lines Limited and Singapore International Arbitration Centre. Jeanette is a member of the SMU Lee Kong Chian School of Business Advisory Board and a member of the Global Advisory Board, Asia, for the University of Chicago Booth School of Business. She is also a member of the Singapore Capital Markets Committee under the Monetary Authority of Singapore.
A Singaporean, Jeanette graduated from National University of Singapore with a BBA degree and holds a MBA degree from the University of Chicago.
Programmes Involved:
Plenary Session on Asian Urbanisation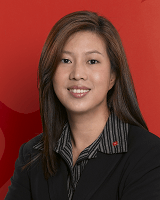 Joanne Goh joined DBS in March 2006 as a regional equity strategist. She had more than 15 years of research experience in Asian regional equity strategy and asset allocation, having worked with top ranking Asian regional strategy teams at Salomon Smith Barney during 1993-1998 and JPMorgan Securities during 1999-2006. At DBS, she is a a member of DBS Vickers Equities Research team which was rated among top 2 in Asiamoney polls in the last few years.
Joanne has a bachelor of business administration with the National University of Singapore.
Programmes Involved:
Specialist Clinic: Asian Equities Outlook: Bulls and Bears Go Head to Head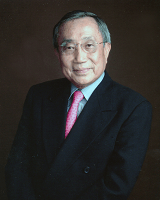 Jusuf Wanandi is Senior Fellow and co-founder of the Centre for Strategic and International Studies (CSIS), and Vice Chairman of the Board of Trustees CSIS Foundation, Jakarta. He is Vice Chair of the Indonesian National Committee for the Pacific Economic Cooperation Council (INCPEC), Co-Chair of the Pacific Economic Cooperation Council (PECC), and Co-Chair of the Council of Security Cooperation in Asia Pacific (CSCAP), Indonesia.
He is also President Director of the publishing company of The Jakarta Post Daily as well as Chairman of the Board of the Prasetiya Mulya Business School, and Chairman of the Foundation of Panca Bhakti University in Pontianak, West Kalimantan.
A lawyer by training, Mr. Wanandi was assistant professor of law at the University of Indonesia, and has served in various national and international organisations in the course of his career. He was appointed as Secretary of the Indonesian Supreme Advisory Council; Secretary General of the National Education Council; and as four-term representative in the People's Consultative Assembly. He was active in the Golkar Party between 1979 until 1988 as a member of the Central Board in various capacities.
He has written extensively in national and international magazines and newspapers and has edited a number of books on political and security developments in the Asia Pacific region.
Programmes Involved:
Plenary Session on Asian Giants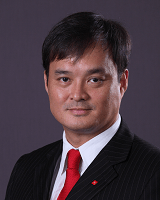 Mr Leung Tak Lap is Managing Director and Head of Treasury & Markets, Hong Kong. He also heads the Advisory Sales of Treasury & Markets for Greater China. He joined the bank in 2003.
Mr Leung is in charge of the Treasury & Market's operations in Hong Kong. In his Advisory Sales role, he is responsible for building the capabilities and expanding the coverage of Advisory Sales business in Hong Kong, Mainland China and Taiwan.
Mr Leung has been in the industry for over 20 years. He started his career at Bankers Trust Company Hong Kong and spent nine years at the Hong Kong and New York offices working across varied functions including fixed income and derivatives sales, structured sales and debt origination. He later joined AIG-FP Hong Kong as derivatives marketer and subsequently Societe Generale Asia as Head of New Issues and Derivatives Marketing. He co-founded a venture capital company in 2000. Prior to joining DBS, he was the Head of Structured Credit Asia at Royal Bank of Scotland Hong Kong.
Mr Leung, a Hong Kong native, holds a MBA degree from Georgia State University.
Programmes Involved:
Specialist Clinic: RMB Internationalisation – Where are we now?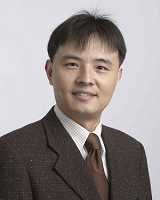 Dr. LI Mingjiang is an Associate Professor at S. Rajaratnam School of International Studies (RSIS), Nanyang Technological University, Singapore. He is also the Coordinator of the China Program and the Coordinator of the MSc. in Asian Studies Program at RSIS. He received his Ph.D. in Political Science from Boston University. His main research interests include China's diplomatic history, Sino-U.S. relations, Asia-Pacific security, and domestic sources of China's foreign policy.
He is the author (including editor and co-editor) of 9 books. His recent books are Mao's China and the Sino-Soviet Split (Routledge, 2012) and Soft Power: China's Emerging Strategy in International Politics (Lexington-Rowman & Littlefield, 2009). He has published papers in various peer-reviewed journals including Global Governance, Cold War History, Journal of Contemporary China, The Chinese Journal of International Politics, China: An International Journal, China Security, Security Challenges, and the International Spectator.
Programmes Involved:
Plenary Session on Asian Giants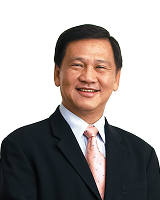 Liew Mun Leong spent 22 years in the public service developing Singapore's Changi Airport, military airports and heading two science and technology statutory boards. He was the Registrar of the Professional Engineers Board, and also served on the Executive Board of International Organization for Standardization (ISO) for which he was later elected as its President for one term.
After his public service tenure, Mr Liew joined the private sector. In 2000, he was appointed as the founding CEO of CapitaLand Limited, a public listed real estate company, which under his watch, became the largest real estate group (by market capitalization) in South East Asia, operating in over 20 countries with more than 12,000 staff.
He currently chairs the Changi Airport Group, Surbana International Consultants Holdings Pte. Ltd. and Pavilion Gas Pte Ltd. He also sits on the boards of Singapore Exchange, CapitaLand Hope Foundation, Pavilion Energy Pte Ltd, NUS Business School, Human Capital Leadership Institute, Centre for Liveable Cities, Chinese Development Assistance Council and the Singapore China Foundation.
In 2013, Mr Liew was appointed as Provost Chair and Professor (Practice) pro bono in NUS Business School and the Faculty of Engineering.
Programmes Involved:
Plenary Session on Asian Urbanisation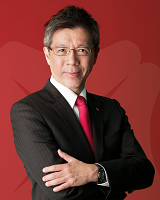 Lim Say Boon is the Chief Investment Officer for DBS, Group Wealth Management and Private Banking. In a career spanning 30 years, Say Boon has held senior positions in both banking/finance and the financial media internationally.
Prior to joining DBS, Say Boon was the Chief Investment Strategist for Standard Chartered Bank, Group Wealth Management and Private Banking. Over the years, Say Boon has also worked as Director of Research for Standard Chartered Indonesia; Research Manager for Standard Chartered Securities Singapore; Regional Research Manager for Societe Generale-Crosby Securities; Head of Investment Research for the Oversea-Chinese Banking Corporation (OCBC); Director of Portfolio Counseling for Citigroup Private Bank.
Say Boon has also held senior positions in the financial media in the 1980s when he was Finance Editor for The Herald-Sun and the Sunday Herald newspapers in Australia. The Herald-Sun was the largest circulation newspaper in Australia. Say Boon still writes finance columns for regional newspapers. He is also a regular guest host on CNBC Asia's popular morning show Squawk Box. Say Boon is an economist by training, with a degree from Australia's Monash University. He is an Australian citizen and is married to a Japanese. They have a 5-year old child.
Programmes Involved:
The DBS View — 2H14 Global Macro and Asian Markets Outlook
Specialist Clinic: Regional Property Outlook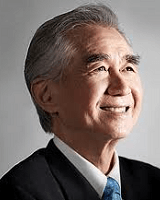 Dr Liu Thai-Ker is the Director of RSP Architects Planners & Engineers Pte Ltd., and the Founding Chairman of the Centre for Liveable Cities. Prior to his current appointments, he was Chief Executive Officer of the Housing & Development Board and Urban Redevelopment Authority during the periods of 1969-1989 and 1989-1992 respectively.
In the educational arena, he has served as the Adjunct Professor of the School of Design and Environment and the Lee Kuan Yew School of Public Policy in the National University of Singapore, as well as the College of Humanities, Arts & Social Sciences in Nanyang Technological University.
He holds a Bachelor of Architecture with First Class Honours from the University of New South Wales (UNSW), and Master in City Planning with Parson's Memorial Medal from Yale University. He later attended the INSEAD Advanced Management Program in Paris and was conferred Doctor of Science honoris causa by the UNSW.
Among his awards are the Public Administration Medal 1976, the Meritorious Service Medal 1985, Singapore Institute of Architects Gold Medal, the Medal of the City of Paris, France 2001, and the 2nd Asean Achievement Award for Outstanding Contributions to Architecture 1993.
Programmes Involved:
Plenary Session on Asian Urbanisation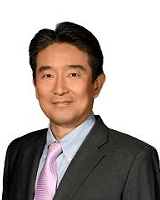 Martin Soong is the co-anchor of CNBC's Street Signs, based in Singapore. Street Signs follows the day's biggest moves to provide viewers with actionable, real-time insights. From the anchor desk to the trading desk, the show helps you to capitalize on the plays of the day.
Part of the CNBC Asia team since 1993, Soong is one of the founding anchors of the network, and has played a key role in helping shape its identity and development.
Programmes Involved:
Plenary Session on Digital Asia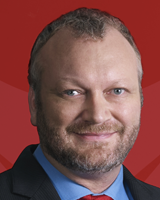 Neal Cross is the Chief Innovation Officer of DBS Bank. He joins DBS from MasterCard, where he was responsible for driving innovation as Vice President of MasterCard Labs in the company's Asia/Pacific, Middle East and Africa regions.
Neal brings with him over 20 years of experience and extensive knowledge in technology, innovation and financial services. Before joining MasterCard, he was the Financial Services Industry Director for Microsoft in Asia, providing banking and financial services expertise to strategic partners and enterprise customers in the region. Before joining the Asia regional team in 2010, he was the Banking Innovation Lead in the Microsoft Australia subsidiary.
At DBS, Neal will drive the bank's innovation agenda across its key axes of growth, namely, Greater China, Southeast Asia and South Asia. Working with internal stakeholders and external collaborators, he will chart a next-phase innovation roadmap for DBS to enhance customer experience and better engage the bank's customers in the digital landscape.
Programmes Involved:
Plenary Session on Digital Asia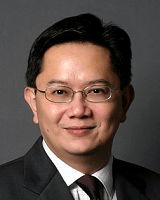 Philip Wee is a Senior Currency Economist at DBS Bank. Prior to joining DBS in 2000, he was a Treasury Economist at Standard Chartered Bank, and an Economist at NatWest Markets and HSBC.
At DBS, Philip oversees the market views for five major currencies and eleven Asian currencies. He works closely with DBS' many corporate advisory teams in helping Singapore Inc – entities from government-linked companies to small-and-medium enterprises – to manage their exchange rate risks.
Apart from providing currency views, Philip has worked with clients to improve their hedging models and built currency baskets for hedging purposes.
Philip's goal is to establish DBS as one of the leading houses for currency research in SGD and Asian currencies.
In 2008, Philip was best remembered for going against the market in predicting the rise in USD/SGD above 1.40 to 1.50 in the second half of the year. His SGD NEER (nominal effective exchange rate) model is closely followed by institutional clients, one of many factors that contributed towards DBS Bank winning the Asia Risk House of the Year award in 2009.
Programmes Involved:
The DBS View — 2H14 Global Macro and Asian Markets Outlook
Specialist Clinic: RMB Internationalisation – Where are we now?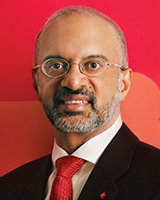 Mr. Piyush Gupta is Chief Executive Officer and Director of DBS Group, as well as Director of DBS' subsidiary companies, The Islamic Bank of Asia Limited and DBS Bank (Hong Kong) Limited.
DBS is a leading financial services group in Asia, with assets of USD 300 billion, and with over 200 branches across 15 markets. Headquartered and listed in Singapore, DBS is a market leader in Singapore with over four million customers and also has a growing presence in Greater China, Southeast Asia and South Asia. DBS earned the Global Finance's "Safest Bank in Asia" accolade for five consecutive years, from 2009 to 2013.
Prior to joining DBS, Piyush was Citigroup's Chief Executive Officer for South East Asia, Australia and New Zealand.
Piyush began his career with Citibank in India in 1982 and over the years, held various senior management roles across Citi's corporate and consumer banking businesses, including Head of Strategic Planning for Emerging Markets and Regional Director for Global Transaction Services for Asia Pacific. He has also served as Citi's Country Officer for Indonesia, Malaysia and Singapore respectively.
Piyush's external appointments include serving on the Group of Experts to the ASEAN Capital Markets Forum and on the boards of The Institute of Banking and Finance, Dr. Goh Keng Swee Scholarship Fund, the MasterCard Asia/Pacific, Middle East and Africa Regional Advisory Board, the Institute of International Finance and Human Capital Leadership Institute. He is an advisory board member of Sim Kee Boon Institute for Financial Economics, and a council member of Singapore Business Federation. Piyush is also a Managing Council member of Indian Business-leaders' Roundtable (under SINDA) and the Chairman of The Association of Banks in Singapore.
Married with two children, Piyush has a Bachelor of Arts (Honours) Degree in Economics from St. Stephen's College, Delhi University, India and an MBA from IIM, Ahmedabad.
Programmes Involved:
Welcome Address
Asian Leadership Dialogue
Mr Hayashi Shintaro is the Director of Sumitomo Realty & Development Singapore and currently heads the sales team for the Singapore, Malaysia and Indonesia markets. He has over 28 years of extensive working experience in the field of real estate with Sumitomo Realty & Development Co., Ltd and has held several key appointments with various postings all over Japan, including Tokyo, Kanagawa, Chiba, Ibaraki and Fukuoka. In Japan, he has had in-depth experience in various aspects of real estate business; from landed property construction and sales, condominium construction and sales to hotel management.
Additionally, Mr Hayashi has also spent more than 10 years of his career in international cities like Sydney, New York, Bangkok and Singapore managing Sumitomo Realty & Development's overseas businesses of hotel and condominium sales. Prior to his current posting in Singapore, Mr Hayashi was in Bangkok overseeing the Thai sales team.
Programmes Involved:
Specialist Clinic: Regional Property Outlook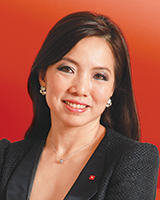 Ms Tan Su Shan joined DBS in June 2010 as Managing Director and Group Head of Wealth Management.
She was promoted to Group Head, Consumer Banking & Wealth Management in April 2013.
Prior to joining DBS, Su Shan was Morgan Stanley's Head of Private Wealth Management for Southeast Asia. Before re-joining Morgan Stanley in May 2008, she was a Region Head for Singapore, Malaysia and Brunei for Citi Private Bank. She was responsible for the private bank's overall business and a board director of Citi Trust Singapore. Su Shan was also the Singapore Investment Centre Head.
Prior to that, she was an Executive Director with Morgan Stanley in Singapore, serving from 1997 to 2005 as an investment adviser to high net worth families, corporates and institutions in the region.
Before joining Morgan Stanley, Su Shan spent eight years in ING Baring Securities in institutional equity sales, working in key financial hubs in London, Tokyo and Hong Kong.
Su Shan is currently a Nominated Member of Parliament in Singapore. She was the founder and past president of the Financial Women's Association in Singapore, and a board member of Aetos Security Management, a wholly-owned subsidiary of Temasek Holdings. She also sits on the investment committee of Ministry of Health Holdings. In addition, Su Shan is a member of the Monetary Authority of Singapore Private Banking Advisory Group.
Married with two children, Su Shan is actively involved in fund-raising for various Singaporean charities and sits on the board of Singapore's KK Hospital Health Endowment Fund, which provides financial support to needy patients. She was a past board member of the National Museum and a member of the International Women's Foundation and the Young Presidents Organisation. On the education front, she is an advisor to Raffles Girls Primary School and currently advises SJI International School and Lincoln College, Oxford.
Su Shan graduated with a Master of Arts from Oxford University in the United Kingdom, where she studied Politics, Philosophy and Economics. In February 2006, she was selected by Citi Private Bank to participate in the Senior Leadership Program at Harvard Business School. In May 2012, she was awarded the Distinguished Financial Industry Competent Professional (FICP) title, which is the highest certification mark for a financial practitioner in Singapore, by the Institute of Banking and Finance. In June 2013, Su Shan was lauded by WealthBriefingAsia for her outstanding individual contribution to Asian wealth management.
Programmes Involved:
Plenary Session on Digital Asia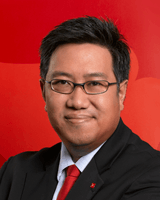 Timothy Wong is Managing Director and Regional Head for DBS Group Research. Based in Singapore, he oversees a 70-strong team of Economists, Strategists and Investment Analysts spread across six offices in the Asia. The Macro team covers the Asia 10 and G3 economies, whilst the strategy team provides commentary on currency, interest rates, equities and asset allocation. The equity research team, which is housed under DBS Vickers Securities, provides bottom up and industry coverage for more than 600 stocks listed on exchanges across Asia.
Timothy was appointed Head of Research for Singapore in 1997 and Regional Head of Research at DBS Vickers Securities following the merger of DBS Securities and Vickers Ballas in 2001. He assumed the position of Group Head of Research for DBS in 2008.
Under his leadership, DBS Vickers research team has picked up numerous awards including top Small Cap Equity Research house in The Asset Broker Poll in 2002, and top local broker in Singapore by Asiamoney in 2002, and every year between 2005 and 2012. In 2007, DBS Vickers became the first domestic Singapore firm to be ranked number one for overall country research in the 2007 Asiamoney Brokers poll, and it has consistently ranked amongst the top three brokers for overall country research since then. DBS Vickers garnered a total of 8 awards in the FT/ Starmine 2012 Asian Awards making it the top award winning broker in the region. The DBSV Singapore team was also the top award winning team in Singapore Business Times/Starmine Analyst awards in 2012.
Programmes Involved:
The DBS View — 2H14 Global Macro and Asian Markets Outlook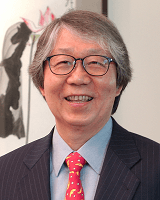 Prof Tommy Koh is Ambassador-At-Large at the Ministry of Foreign Affairs, Chairman of the Governing Board of the Centre for International Law and Rector of Tembusu College at the National University of Singapore (NUS). He is the Co-Chairman of the China-Singapore Forum, the India-Singapore Strategic Dialogue and the Japan-Singapore Symposium.
He was Singapore's Permanent Representative to the United Nations (UN) in New York for 13 years. He was Ambassador to the United States of America for six years. He was the Dean of the Faculty of Law of NUS. He was also the President of the Third UN Conference on the Law of the Sea. He chaired the Preparatory Committee for and the Main Committee at the Earth Summit. He had served as the UN Secretary General's Special Envoy to Russia, Estonia, Latvia and Lithuania. He was also Singapore's Chief Negotiator for the USA Singapore Free Trade Agreement. He has chaired two dispute panels for the World Trade Organisation. Prof Koh received the Elizabeth Haub Prize for Environmental Law in 1996 and was made a Champion of the Earth by the United Nations Environment Programme (UNEP) in 2006. He also received the Great Negotiator Award 2014 from Harvard University on 10 April 2014.
Programmes Involved:
Plenary Session on Asian Giants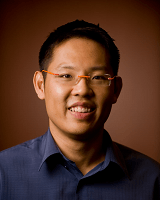 Tan Yinglan is a Venture Partner at Sequoia Capital and is the first hire by Sequoia Capital in Singapore. In this role, he helped set up the Singapore office for Sequoia Capital and is currently managing investments for Sequoia Capital. Prior to joining Sequoia Capital, Yinglan was a member of the elite Singapore Administrative Service, where he served in a variety of positions in the Prime Minister's Office, Ministry of Trade and Industry and Ministry of Defence. Yinglan was also the founding Director of 3i Venturelab China, a joint-venture between private equity firm 3i (LSE:III) and INSEAD. During graduate school at Stanford, he had co-founded, raised angel funding and sold an online dating startup (which is still featured as a case study in Stanford University).
Yinglan has been named as a World Economic Forum Young Global Leader 2012, a WEF Global Agenda Council member on Fostering Entrepreneurship in 2011-2014, one of 100 Leaders of Tomorrow by the St Gallen Symposium in 2010, 100 Global Thinkers 2011 by think-tank Lo Spazio della Politica, a World Cities Summit Young Leader and a Kauffman Fellow. Yinglan is the author of 3 books and had served as an adjunct professor to Masters-level students at INSEAD and NTU. In his spare time, he is also a Board member of Hwa Chong International School and Rotary Club (Pandan Valley). Yinglan was educated at Harvard, Stanford and Carnegie Mellon.
Programmes Involved:
Plenary Session on Digital Asia