Did you know that DBS Asia Central (DAC), DBS' Singapore headquarters, is located on land that simply used to be open sea? Marina Bay's transformation over the decades into a vibrant financial, entertainment and community hub has been nothing short of remarkable!
2022 marks the 10th anniversary of our historic move from the DBS Building Towers on Shenton Way to Marina Bay Financial Centre. On 17 October 2012, we underscored our commitment to reimagining the future of banking with the inauguration of our headquarters, DAC, at Marina Bay Financial Centre Tower 3 (MBFC T3).
The inauguration ceremony was officiated by Deputy Prime Minister and Minister for Finance Tharman Shanmugaratnam, DBS Chairman Peter Seah and DBS Group CEO Piyush Gupta, in an occasion that marked the changing face of banking. The move saw more than 4,800 DBS employees moving over 18 weekends to Singapore's new financial centre, where they are well-positioned to connect customers to opportunities in the region.
Shaping the future of work
Since the beginning, DAC was designed to raise the bar in workplace design in Singapore. By coupling spatial design with effective change management, DBS has since established a living, collaborative workplace that fosters ideation amongst its employees.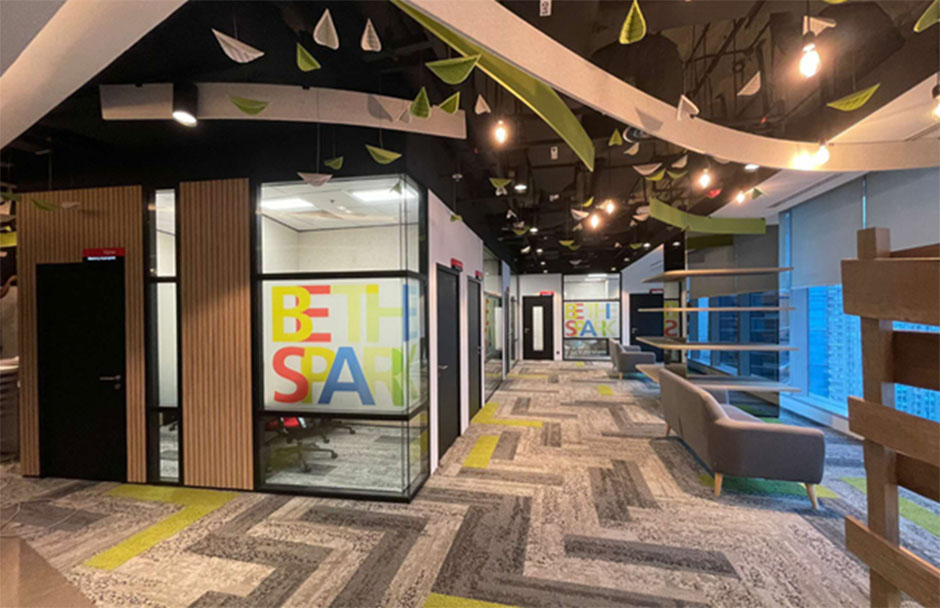 Within the workplace, vibrant Asian elements speak to DBS' heritage as an Asian bank and panoramic views of Singapore's new financial district further inspire staff to shape the future of banking. In 2016, DBS pioneered its "Joyspace" programme, where the bank co-creates and transforms workplace designs according to staff needs. The constant rejuvenation of workspace designs at DAC encourages interaction and fosters stronger ties amongst its employees, even in a future where hybrid work remains a fixture.
Igniting possibilities by the Bay
As one of the largest tenants at MBFC, DBS has always been committed to sharing the vibrancy and dynamism of Singapore's new financial downtown with the general public. Since 2012, we have introduced events like Sailing at The Bay, DBS Marina Regatta, the POSB Run for Kids, and supported special festivities such as I Light Festival.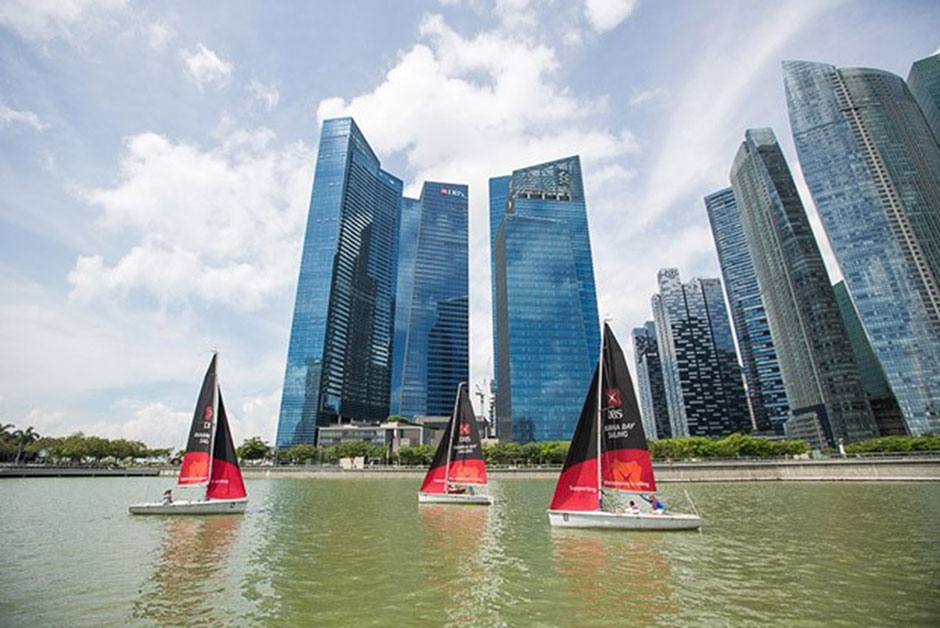 First launched in 2013, the DBS Marina Bay Sailing Programme offers the public the rare opportunity of sailing in the waters of the Marina Reservoir and enjoying its scenery from a different perspective. Today, DBS sailboats remain an iconic sight around the Marina Bay. Over the years, DBS has also partnered the Singapore Dragon Boat Association (SDBA) to organise the DBS Marina Regatta – one of the largest dragon boating events in the region, set against the busting Marina Bay backdrop.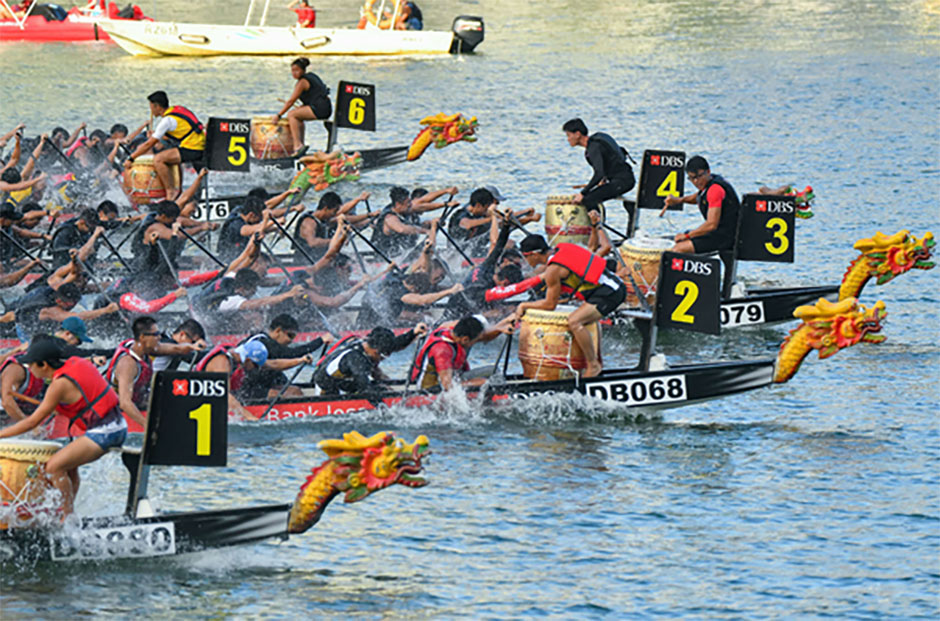 We are proud to have made our mark in Marina Bay over the past 10 years and will continue to shape its transformation in the coming years!